How to Invest in Mutual Funds Online – A Complete Guide
10 min read • Published 22 October 2022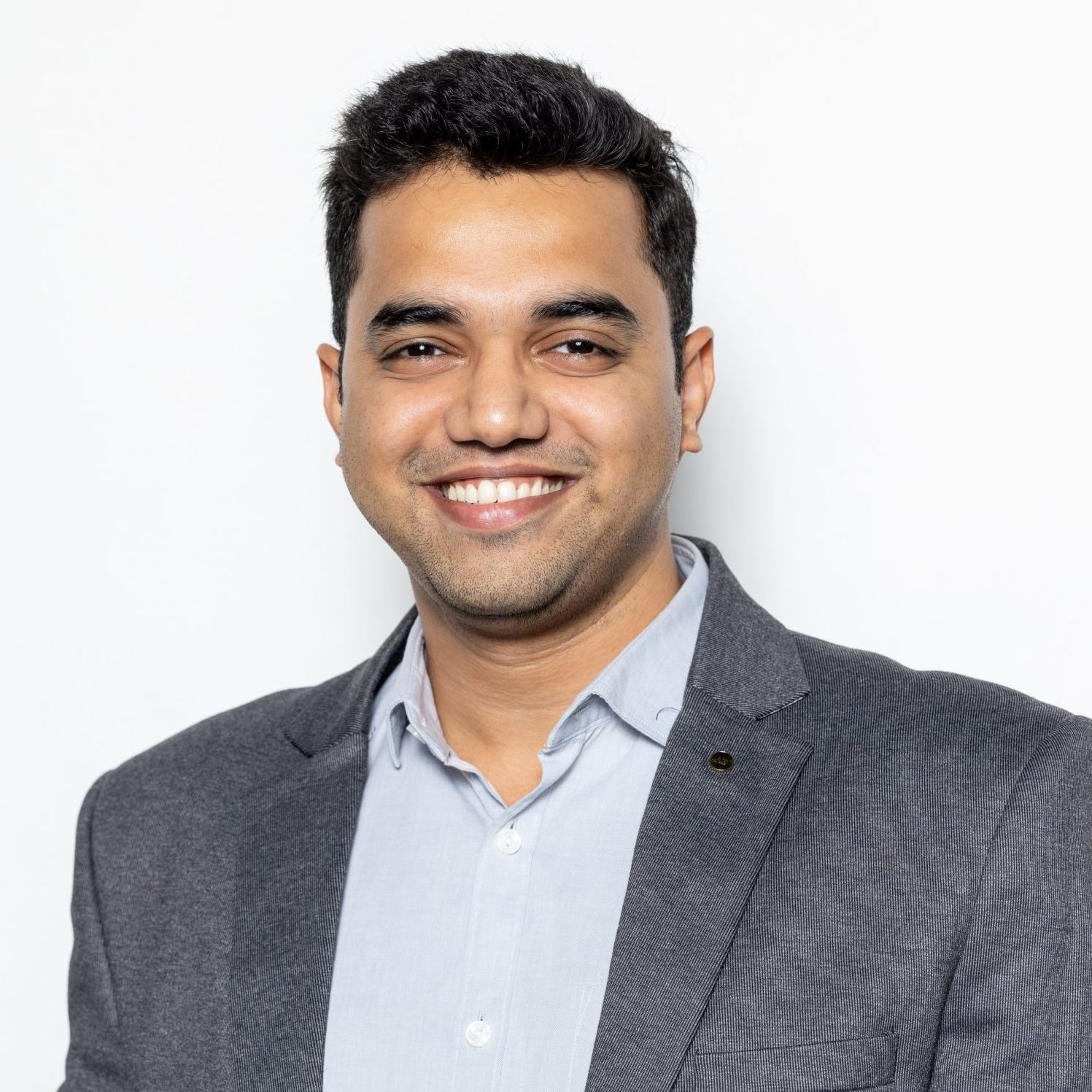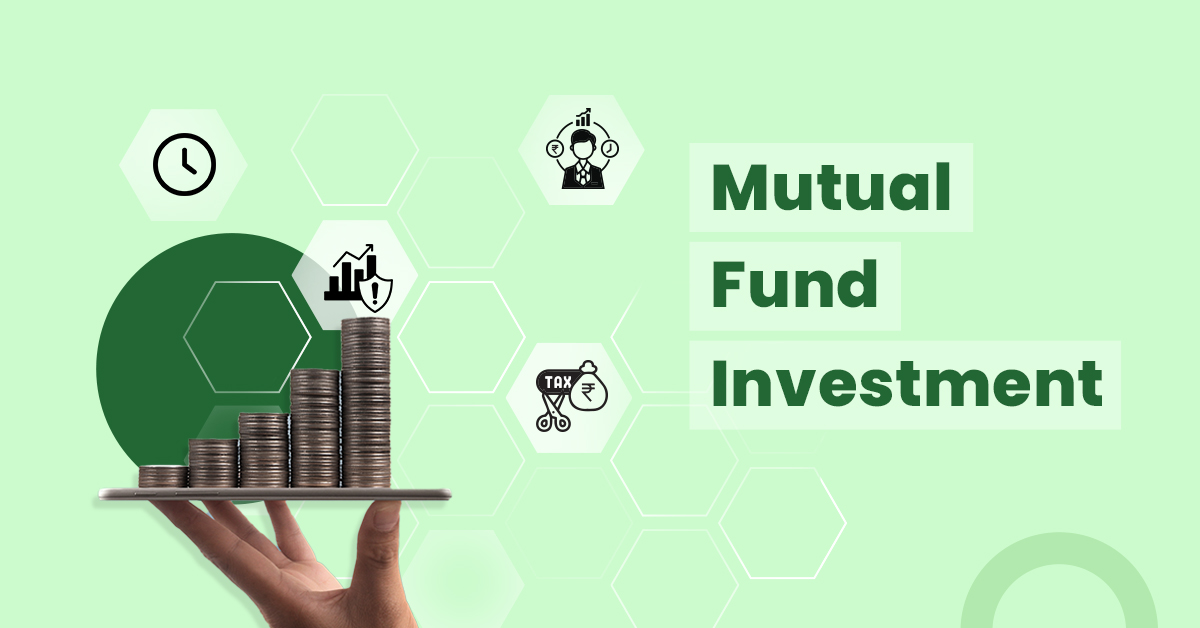 Over the recent past, mutual funds have been fancied by retail investors because of their ability to give inflation-beating returns. Most of the investments of individuals are made into equity mutual funds which have given an average return of 12%-13% over the last 5-10 years. This makes mutual funds, especially equity mutual funds, an attractive investment for individual investors. If you are yet to invest in mutual funds, please read our primer on how they work and how you can start your investment journey with mutual funds.
There are numerous ways through which you can start your investment journey in mutual funds. You can invest through both online and offline methods, but in this blog post, we aim to discuss how you can invest in mutual funds online. Knowing how to invest in a mutual fund online will allow you to start investing your money in your choice of funds from the comfort of your home.
What Are Mutual Funds and How Do They Work?
Before you understand how a mutual fund works, you need to know the concept of mutual funds. Mutual funds are nothing but an investment vehicle where a fund house pools money from different investors and invests the collected sum into different types of assets. When you invest in a mutual fund, you are purchasing units of that fund in proportion to your holdings.
The Asset Management Company (AMC) or fund house's job is to manage the funds on behalf of the investors who have invested in the fund. Every fund has objectives to fulfil, and based on those objectives, it will invest in stocks, bonds, gold or other assets in the market.
The fund manager, an investment expert from the fund house, will oversee the fund throughout its tenure. Profits generated from the investments of the mutual fund are divided proportionately amongst all investors after deductions of certain expenses.
Also Read: Best Banking Mutual Funds to Invest in 2022
Why Should You Invest in Mutual Funds?
Here are some of the reasons why many people prefer investing in mutual funds:
People with limited knowledge of the stock market invest in the equity market through mutual funds. Mutual funds allow them to invest in a wide range of stocks and other securities. Moreover, a fund manager will be there to handle the investment process on investors' behalf.
Investors who want to diversify their investment portfolio can use mutual funds to mitigate risks from market-related volatility. They will be able to create such diversification cost-efficiently.
A mutual fund can help improve your financial discipline. If you are having a hard time saving money each month, you can try investing in mutual funds at the beginning of the month. By choosing to invest via SIPs (Systematic Investment Plans), you will ensure regular savings every month. .
Many investors look for long-term investment options to accumulate wealth for personal goals like retirement or saving for the down payment of a property. Mutual funds can be used to accumulate wealth in the long term (around 10 to 15 years).
Certain Mutual funds can be a good investment option if you want to receive tax benefits. Investors can get tax deductions of up to Rs. 1.5 lakh under Section 80C if they invest in ELSS (Equity Linked Savings Scheme).
How to Invest in Mutual Funds Online Directly with the AMC?
One of the easiest ways to invest in mutual funds is investing directly from AMC's official website. But, first, you must register and complete the KYC verification process if you are a new investor. Then, follow the steps given below to invest in a mutual fund plan of your choice:
Step 1: Create a new account and provide the required details like name, address and more.
Step 2: Enter all the necessary investment details, such as the choice of scheme, plan type (direct) and option (dividend or growth).
Step 3: Select a payment mode (SIP or lump sum) and enter the amount you wish to invest in the mutual fund.
Step 4: Provide your bank details by selecting the mode of payment like debit card, UPI or net banking and invest your desired amount.
Step 5: Finally, verify if your transaction is complete.
How to Invest in Mutual Funds Online Through a Demat Account?
If you do not have a Demat account, you will have to create one. Once you have an account, you can start investing online through this account. Follow the steps given below:
Step 1: Login and browse through mutual fund options.
Step 2: Choose the mutual fund plan in which you want to invest your money.
Step 3: Select a payment mode (SIP or lump sum) and invest the amount you wish to invest in the mutual fund.
Step 4: After the completion of your transaction, the fund units will be held in your demat account.
How to Invest in Mutual Funds Online through Investment Platforms?
As an investor, you may want to know how to invest in mutual funds through various online investment platforms. There are various online aggregator sites and investment platforms that let you invest in direct plans of mutual funds.
Follow the steps below if you wish to invest through such platforms:
Step 1: Create an account on your preferred mutual fund investment platform by completing the KYC process and providing the required information like bank details, address proof etc.
Step 2: Choose your choice of mutual fund for investing.
Step 3: Select a payment mode- SIP or lump sum.
Step 4: Complete your payment procedure to confirm your investment. Many platforms allow the fund transfer via UPI from your registered bank account.
What Are the Benefits of Choosing a Direct Plan over a Regular Plan?
When you invest your money in mutual funds, you will be offered two plans: direct and regular. In a direct plan, an investor invests directly through the fund house, with no brokers and intermediaries involved. When distributors, brokers or bankers sell fund units to investors, it is a regular plan.
The main difference between these two plans is that regular plans charge a commission, which is paid to the intermediary by the AMC. Thus, direct plans generally have a lower expense ratio. This is because, in this plan, the fund houses are not liable to pay any commission to the distributors.
Moreover, when a mutual fund has a lower expense ratio, the return you receive increases. In the long run, this leads to substantially higher gains than what you receive via regular plans.
Also Read: When Is the Best Time to Start Investing in Mutual Funds?
SIP vs Lump Sum – Which is Better?
There are two modes of investment for mutual funds. The first is SIP, and the second is a lump sum. In SIP, you will have to pay a predetermined amount at periodic intervals like monthly, quarterly or every six months at a predetermined time. On the other hand, lump sum is a mode where you invest a certain sum of money at the time of your choice.
If you invest via SIPs, you do not have to track the market closely. However, when investing via lump sum mode, you need to have market knowledge. This is because you will be trying to time your investments.
Lump sum is a great investment mode for people with a long-term investment horizon. On the other hand, SIPs allow you to take advantage of rupee cost averaging, where the cost per unit gets averaged out over the investment tenure.
If you do not have much capital but still want to start investing in mutual funds, you can opt for SIP. This way, you can create a good habit of saving money monthly for yourself. In contrast, the lump sum mode is better for higher capital deployment at one go. Mutual fund is a suitable investment option for long-term wealth creation.
Ultimately, it is up to you and your requirements and investment goals when choosing a mode of investment.
Things to Consider as a First-Time Investor
Below are certain things that you should consider as first time investor in mutual funds:
Risks: As a first-time investor, you must remember that market-related risks are always involved with mutual funds. There are no guaranteed returns for mutual funds.

You will have to keep in mind that you might not receive the kind of return you initially expected when investing in a fund of your choice. Therefore, it is a good idea to assess your risk-taking ability along with investment goals while investing in mutual funds.

Fund Manager: As an investor, it is your responsibility to check the competency of the fund house and its fund managers. This is because the fund manager will be responsible for managing your funds. Check their past experience and the work they have done in terms of managing funds.


Costs: When you sell your mutual fund units, you may incur an exit load. Additionally, all mutual funds charge an expense ratio for managing your investment. So, make sure you consider all these costs when you invest in a mutual fund.


Performance History: Check the NAV of the mutual fund you wish to invest in. This will help you understand its past performance and the potential returns you might receive from investing in that mutual fund.
Final Word
Investing in mutual funds is a popular investing avenue in India. There are multiple ways to invest in a mutual fund. You need to understand the risk and other important factors like expense ratio and exit load before investing. With a disciplined approach, you can easily grow considerable wealth over time using mutual funds.
FAQs about mutual funds investment
Can I do any transaction related to mutual funds if I hold it via a Demat account?
If you are holding onto any mutual fund with your Demat account, all transactions, like stopping and redeeming your investments, can take place via your Demat account. You can also easily browse through and track your fund's performances.
What are the different types of mutual funds in India?
The following are different types of mutual funds in India:
Equity mutual fund
Debt mutual fund
Tax Saving mutual fund/ELSS
Retirement fund
Liquid mutual fund
Fixed maturity mutual fund
What is asset allocation of funds?
Asset refers to things like equities, debts, gold, etc., that you can invest in. When you start investing in mutual funds, you often encounter the term asset allocation. This refers to how investors' funds are allocated among various assets. It is done so that the expected returns and risk levels are aligned with the fund's investment goals.
What is NAV?
The full form of NAV is Net Asset Value. It denotes the market value of a fund unit in a mutual fund at a given date and time.
What does the term Portfolio mean in mutual funds?
Portfolios in investment refer to an investor's financial holdings. This consists of all the mutual funds that the investor is holding. It also includes the various securities that the investor is holding at the moment.