How to Invest 25 Lakhs for Monthly Income?
10 min read • Published 28 October 2022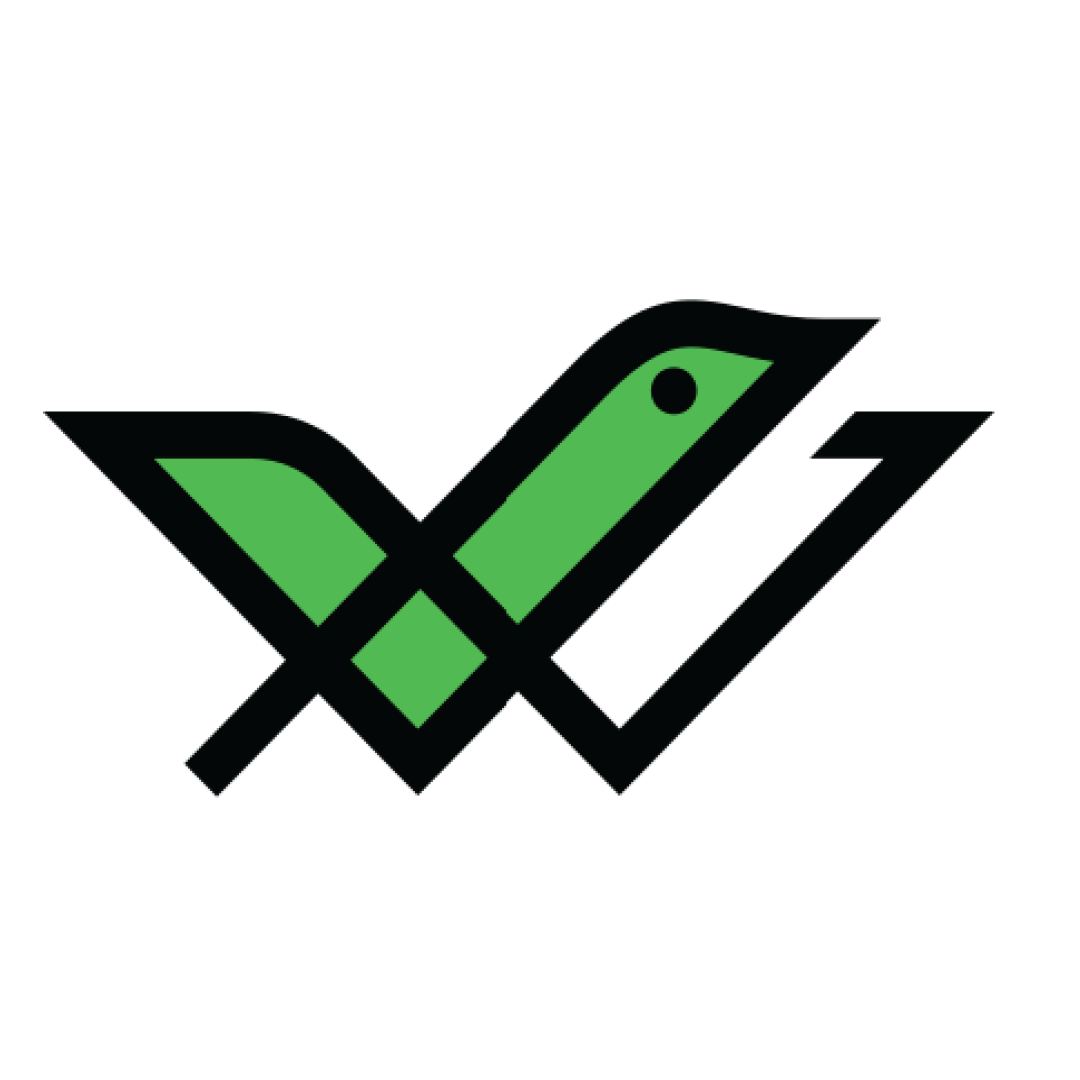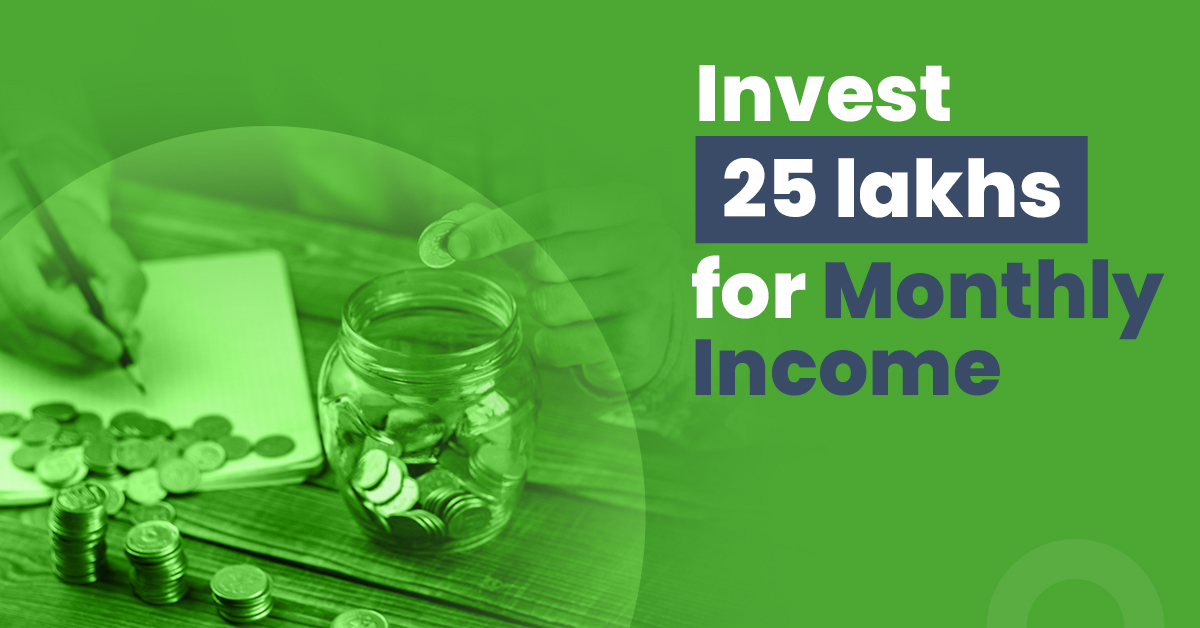 While savings is the key to secure the future, investment is the key to expanding your savings. People often prefer to save money in bank accounts. Hence, banks and other non-banking financial companies also offer customers with best-in-class savings and investment plans. The main difference between savings and investments is the rate of returns.
While a regular savings bank account yields significantly lower interest rates, investment options yield higher rates of returns. Due to this reason, investment instruments generally come with inherent risks. The risk might directly impact the rate of return or the amount yielded at the time of maturity. Either the person might receive a lower amount at maturity when compared to the amount calculated at the time of investing. Or, the person might not even get back the entire invested amount.
This rate of return depends on various factors, including market stability. In this article, we will explore multiple avenues for investing your savings which can help you generate a stable monthly inflow of income.
Factors to consider while investing 25 lakh rupees
Investing 25 lakhs for a monthly income is a good option, if you need a regular income stream to lead a financially independent life. To help you with the same, various financial instruments are available which you can pick based on your goals and risk-appetite. Which plans will suit the individual depends on a variety of factors. Let us go through a few factors that will help you make well-informed investing decisions.
Tenure of the investment scheme
Before investing in any asset, the main criteria to consider is its tenure. A few investment options come with a shorter term such as Certificate of Deposits, liquid funds, etc. On the other hand, certain investment avenues have a longer tenure such as Public Provident Fund, National Pension Scheme and more. The tenure of your investment should align with your goals. For instance, you need money for your child's school admission after one year. In that case you should look for investment schemes with a tenure of one year.
Type of investment
There are a handful of investment plans available in the market. A few of the popular ones include mutual funds, direct equity, fixed deposits, bonds, real estate, etc. Each of these investment schemes has its own pros and cons, which you should consider thoroughly before investing. Further, you should analyse your financial objectives and risk profile before choosing a suitable investment option.
Returns
Each asset class offers varying returns, depending on its type, market performance, etc. Generally, fixed-income investments like fixed deposits will have a lower rate of interest when compared to mutual funds, which have the potential to generate high returns.
These potential returns are a critical factor in determining if the investment option is suitable for an investment. Further, you should factor-in inflation and compare it to the offered returns when picking up any investment option.
Tax Liability:
While looking to invest Rs.25 lakhs for monthly income, you should look at the tax liabilities as well. For example, senior citizens get an exemption of Rs.50,000 annually on interest income. On the other hand, most Mutual Fund returns are liable for taxation under capital gains.
How to invest 25 lakhs?
Up until a few years ago, investing a lump sum amount was a time-consuming process due to a lot of manual work involved. However, picking a financial instrument and investing in it has become very easy with the help of the internet. Furthermore, comparing the various financial instruments has become straightforward, as there is a lot of information available on the internet to compare and decide the best one which suits our needs.
People who have an internet banking facility have the freedom to analyse various investment options which their banks provide. They are free to browse through those options and can start any investment plan with very minimal effort. Not only banks but there are many plans offered by post offices also.
People can approach the nearest post offices and pick a plan to invest the amount. Nowadays, post offices are also providing internet banking facilities to their customers.
5 Smart Things you can do with 25 lakhs
When you have a lump sum amount in hand, there are a handful of investment options available. However, we have compiled a list of top 5 options which you could pick to invest 25 lakhs to earn a monthly income out of the investment.
Fixed Deposit
Fixed deposits are a traditional way of depositing a lump sum of money. However, the interest rates offered by FD are comparatively lower than many other financial instruments. Yet, the interest rates offered are higher than a standard savings bank account. Typically, the interest rates range between 3 to 7 % in both banks and post offices.
The tenure for the FD starts from 7 days and can go up to 10 years. The interest obtained from the investment amount will be paid back to you either periodically or at maturity. People who wish to receive monthly income can invest 25 lakhs in a fixed deposit and choose the option of receiving the interest every month or every quarter.
POMIS (Post Office Monthly Income Scheme)
Similar to banks, post offices also offer customers attractive investment options. This monthly income scheme has become quite famous due to its stable returns and low risk. Individually you can invest a maximum of Rs. 4.5 lakhs in this scheme and upto Rs. 9 lakhs in a joint account. The post office will return a constant income every month, which includes the interest as well. The maturity period of this scheme is 5 years and it allows you to open an account either individually or jointly.
Monthly Income Plan Mutual Funds
Mutual Fund investments are a great choice for investors to maximise their returns through market instruments. A monthly income plan (MIP) is a type of hybrid mutual fund that gives a fixed return every month. To deliver constant returns, MIPs allocate 70-80% funds in debt securities and the remaining in equity instruments. In these instruments, you receive the returns in the form of dividends. Further, you also have the flexibility to choose the frequency of payouts- it could be monthly, quarterly, half-yearly or annual.
As MIPs are a type of mutual funds, they are liable to taxes that apply to debt funds. The short-term gains from these schemes are added to your income and taxed according to the slab rate. Whereas, the long-term capital gains are taxed at the rate of 20%.
Renting out property
This option has always been one of the best options to invest a considerable sum and reap immediate benefits. Individuals can invest the sum of money and buy a property. The property can be a piece of land, or an apartment, or a commercial complex. Later, the property can be let out for rent or on a lease so that they can receive the rent as a monthly income. Due to the appreciation value of the land, this investment turns out to be one of the best investment options. Every year, 10% of the rent amount can be increased and hence there will be an increase in the income as well. This directly supports the inflation factor.
Sovereign Gold Bonds (SGB)
Investing a certain sum in land and gold is always a good decision. Due to the appreciation value of land and gold, they have been an ideal investment choice for many individuals. Sovereign Gold Bond is a plan offered by the Reserve Bank of India, where the investors have to pay the issue price in cash. At the time of maturity, the ongoing value of the gold is returned to the customer. One point to note here is that this option is only a gold bond and not an investment plan for physical gold, which means that customers do not have the flexibility to convert the gold bond into physical gold. Only money is returned at the end of the tenure. An interest of 2.5% is also offered to the customers on top of the matured amount. SGBs eliminate the risks and costs of storing physical gold, and are also free from issues like making charges and gold-purity.
Concluding thoughts
As we saw earlier, there are four main factors determining the benefits obtained out of an investment scheme. Careful analysis has to be made before choosing the right financial instrument to reap the benefits. Since a considerable amount is involved, you should consider the risk associated with the investment options as well. However, picking an option without any risk will yield a very low rate of returns.
Many financial instruments offered by the Government of India come with very low risk or zero risk. But, they offer low interest rates. On the other hand, Mutual funds provide considerable interest rates but come with high stakes.
The bottom line is that, instead of accumulating a massive sum of money in a savings account, you should start investing to grow your wealth. As there are many investment options for Rs.25 Lac for monthly income, you should do meticulous analysis and choose the suitable ones.
FAQs for investment plans for 25 lakhs
How to plan an investment?
The individual needs to think about the current financial situation and the financial goal after a predetermined time. Then, careful research must be done to decide which instrument will best suit to meet the financial goals at the end of the tenure. The rate of interest and the amount of risk involved are also the key to determining the suitable investment plan.
Why do long term investments yield higher returns?
The power of compounding is the reason for higher returns in long term investments. But when you opt for long term investments, you have to keep a long-term perspective. You should be prepared to not be scared out of the market because your investment has fallen or you are tempted to sell for a quick profit.
Can we invest Rs.25 lakhs in a Public Provident Fund?
It is not possible to invest the entire amount of Rs.25 lakhs as a whole in a PPF account. However, the amount can be split and invested every year. This is because PPF plans come with an upper limit of 1.5 lakhs per annum. Further, it is not advisable to invest a large sum of money in a single asset class. You should always look at diversifying your portfolio. 
Physical gold or digital gold, which is better?
Both are good options when it comes to investing. But, there is a risk involved in physical gold, as we need to secure the gold after purchase. Digital gold is already guaranteed by the vendors in a secured vault, and the amount of gold in our account can be handled online. Both buying and selling are straightforward in digital gold when compared to physical gold.
What is the eligibility criteria for opening a POMIS account?
Only an Indian resident who is 18 years of age or above, can open a POMIS account. A POMIS account can also be opened on the behalf of a minor who is aged 10 years and above. They are eligible to avail the fund when they become 18 years old. 
How can I assess the risks associated with MIP?
Generally, MIP funds carry moderate-risk as they invest in debt securities such as G-secs, and corporate bonds. But a lot depends on the expertise of the AMC manager as they are the one who decide the percentage of asset allocation between debt and equity. The fund manager also selects the companies and industries to invest in, which in turn determine the fund's performance.