How to Handle Credit Card Debt Responsibly?
8 min read • Published 21 March 2023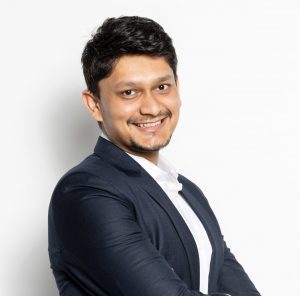 Credit cards have become an integral part of many people's lives. It has not only increased our purchasing power, but it has also made it easier to get some borrowed money for urgent needs.
Learning to manage your credit card debts more effectively has numerous advantages. It will not only improve your credit score but also make you more responsible with how to handle your money. If you wish to learn this skill better, read this blog till the end.
How Does Credit Card Debt Pile Up?
Every credit card has a billing cycle and a due date. The due date is the last date by which you need to pay back the amount mentioned on your invoice for that respective billing cycle. This outstanding amount is called credit card debt. Since the money you used on your credit card is borrowed, that is the reason it is called debt.
For example, let's say you received your credit card bill on 5th February for the month of January. Your outstanding amount is ₹25000 and the last date to pay the same is 10th march. So, your due date is 10th March and your credit card debt is ₹25000.
How to Manage Your Credit Card Debts Better?
Making efforts to manage your credit card debts better shows its true impact in the long run. Having good credit history improves your credibility in the eyes of your bank. This even backs your claim to increase the credit limit on your card if you ever want to. A reflection of your good relationship with your debts also makes you eligible for loans at competitive rates.
Here are a few ways by which you can better manage your credit card debt:
Take note of important details: If you are someone who uses multiple credit cards, this step should be your first priority. Every credit card comes with its separate billing date, due date, credit limit, interest rates and fees. Holding multiple cards will definitely allow you to spend more, but managing all of them can also get confusing.
To avoid missing any important dates, make a list of all your cards and then plan your finances accordingly. Figure out what card you will use for what sort of payments.
Negotiate your interest rates: This will solely depend on the credit card provider. If you have had a good credit history so far, your bank might be open to lowering your interest rates. One of the best ways to handle your credit card debt is by getting your bank to bring down the interest rate on the card. This will also bring down the compounded interest that keeps accumulating on the accumulated interest, if any. 
To put it in a few words, this can significantly reduce your burden of repayment. If not interest rate, you can ask your bank to waive off some other charges on your card, like annual fees, etc.
Make timely repayments: If you repay your dues within the due date, your bank charges no interest on it. So always make sure to pay on time and in full if possible. Any dues that you carry beyond your due date attract compounded interest thus further increasing your debt.
These are some of the ways you can avoid missing your deadline:
Instruct your bank to autopay on your behalf. This way your bank will automatically deduct the money from your account to repay your debt every month.
You can also choose to set reminders on your phone. This will remind you of the due date in advance.
Pay the minimum balance: If on some occasion, you find yourself unable to pay back the entire due in one shot, try to at least repay the minimum balance. It is a part of your dues that is mentioned on your bill. If you leave it unpaid beyond your due date, it attracts an additional fine and interest.
Avalanche method of payment: This is one of the most advised tips to handle your credit card debts better. When you are a holder of multiple credit cards, start paying with the card that carries the highest interest rate. This will help you dodge a high-interest fee from accruing in the future. While for other cards, if you have enough funds, pay them off in full or at least the minimum balance on each of them.
Snowball method of payment: This is the opposite of the avalanche method. As per the snowball method, you start off by paying the card with the smallest amount due. Although it is not a much-preferred method, it still provides a good psychological boost. It helps the cardholder see a significant reduction in their outstanding amount with the same repayment.
For example, let's say that you have three credit cards A, B, and C. On card A, you have a due of ₹10,000, on B it is ₹5000 and on C you have ₹1000. You only have ₹12000 available to pay at present. So if you start with card A, even after you pay 10000, you will still have two cards to repay.
However, if you start with card C, you would not only settle it in full, but you can also use the remaining ₹11000 to repay another card. This method can help boost your morale as you take one small step at a time.
Utilize your reward points to the fullest: Every time you use your credit card to pay, your issuer rewards you with some redeemable points. Depending upon your bank, these points may or may not expire. However, you must make full use of these points to minimize the money you borrow on your credit card. This will also help you save money on deals and expenses.
Borrow from friends or family: If you see your credit card debt piling up without any halt, consider borrowing from people you are close to. Use this money to clear your credit card debt for now and then repay your family later. This will prevent you from accumulating significantly high dues on interest which keeps on compounding.
However, this is not a permanent solution and should only be used as a temporary resort. Constant repetition of this pattern can put your saving and spending habits in ruins.
Get a credit card balance transfer: If you are someone with multiple cards and are struggling with keeping track of your spending, you must consider a transfer. You can request your bank to club all your outstanding balances on different cards and transfer them to one single card with a lower interest rate.
This will allow you to manage your debts better as you would no longer have to track so many different cards.
Keep a check on your spending habits: To be able to better manage your finances in the long run, you need to start making improvements in the foundation. If you keep no restraints on your spending habits, you will never be able to manage your debts either.
So start planning your expenses and segregating them based on priorities. Try cutting down on impulsive expenses and unnecessary purchases especially if your finances are tight. This, however, does not just end here because you need to stick to the plan as well.
Final Word
Managing your credit card debt is a very crucial aspect of your monetary planning. If done poorly, it can affect your life in numerous ways.
Since it is an unsecured loan, your lender won't be able to foreclose any of your assets if you fail to repay your debts. But they do have the right to sue you and drag you to court. This way, you will still end up losing one or other of your assets. So to avoid it, you must learn to manage your debts responsibly and adapt to better spending habits.
Frequently Asked Questions
Does credit card balance transfer have a negative impact on my credit score?
If you are transferring balance amongst your existing credit cards, it creates no impact on your credit score. However, if you transfer it to a new card and continue to do this repetitively, this can dramatically hurt your credit score.
Is it a good idea to hold multiple credit cards?
This entirely depends on your financial goals. If you are trying to improve your credit score or get the maximum benefits on rewards and discounts, keeping multiple cards can help you attain that. But if you are someone struggling to manage your finances, it can lead you into an even worse financial state. 
How much time do I get to pay my credit card debt?
Once you get your credit card bill for a particular month, most banks usually offer you a window of 28-45 days to clear your dues. This differs from bank to bank and also depends on your relationship with the bank.
How can I check the details of my credit card online?
To avoid reaching out to your bank for every query, you can request them to link your credit card to your net banking account. This way you can check for all the details of your card on the net banking portal.