How to Get a Personal Loan at a Lower Interest Rate? 
5 min read • Published 20 January 2023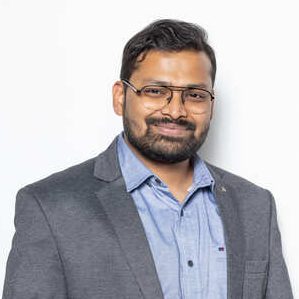 Personal loans are one of the ideal credit facilities available today as you can use them to meet any type of financial requirement without any collateral. This loan can be used for medical emergencies, foreign trips, higher education, wedding, etc., and are available without stringent eligibility criteria.
However, the interest rate levied on personal loans is usually higher compared to secured loans. The lender will check various factors before deciding the interest rate for your personal loan. But there are easy ways by which you can avail of a personal loan at affordable rates.
Let's check out some of the best ways to lower personal loan interest rates.
Top 5 Tips to Get a Personal Loan at Affordable Interest Rates
The interest rate is one of the most crucial aspects that you should check while taking a loan. A lower interest rate will effectively reduce your EMI burden and help you plan your monthly budget efficiently.
If you are planning to take a personal loan, follow these tips, to get one at lower interest rates.
Compare Various Lenders
One of the best ways to get a personal loan at an affordable interest rate is to conduct a thorough comparison of personal loan offers from multiple lenders. You can visit an online marketplace and compare the loan offers from different banks and NBFCs.
This will help you pick a lending institution that offers loans at comparatively lower interest rates. Alternatively, you can contact your existing lender. Check if it provides personal loans at lower rates and convenient terms owing to the pre-existing relationship.
Conduct an analysis and find a lending institution offering loans at cheaper interest rates.
Have a High Credit Score
Among various other factors, your potential financier will check your credit score before approving a loan. A credit score reflects your creditworthiness and shows your credibility as a borrower. If you pay all your loans and dues on time without faltering, your score goes up.
A higher credit score makes the lender believe that you are a responsible borrower. If you have a credit score of 750 or more, you will be able to get personal loans at cheaper interest rates. Your lender will consider you as a low-risk individual, and you can negotiate for lower interest rates.
Check the Method for Interest Calculation
Merely choosing a loan with a lower interest rate isn't enough. You have to also check how the interest is calculated by a specific lender. This has to do with how interest is calculated.
Lending institutions levy either flat or reduced interest rates. Generally, you will need to pay less in case of loans with reduced interest rates as compared to loans with flat interest rates. So, before you choose your preferred lender, determine the method the financier uses to calculate interest.
Consider Employment History
While verifying your loan application, the lender will ask for documents such as salary slips and bank statements. This will help the lender to assess your employment history. Most lenders prefer applicants to have a minimum of two years of employment history, which should include one year with their existing employer.
Financial stability plays a crucial role in determining loan interest rates. Moreover, lenders also check the credibility of your employer. If you are working in an MNC or a blue-chip company, or a government firm, there are chances that you'd get a favourable deal.
Look for Seasonal Special Offers
Lenders usually provide various types of offers on loans during a specific period. These limited-time offers are available mostly during festive seasons. You can take advantage of such special offers to get personal loans at lower interest rates.
However, these attractive schemes and loan offers are generally available for eligible customers who have a good credit history and a decent debt to income ratio.
Final Word
A slight difference in the interest rate can go a long way in reducing the monthly EMI outflow. It is advised to check the above-mentioned tips before you apply for a personal loan. Also, it is essential to check the associated fees and charges levied by the lender to avoid any unpleasant surprises.
FAQs
How is the interest rate on my personal loan determined?
The lender will consider various factors before determining the rate of interest to be levied on a personal loan. These factors include the credit score, loan tenure, salary, loan amount disbursed, etc. 
What are the additional charges that lenders levy on personal loans?
Apart from the rate of interest, financial institutions also charge other fees. These fees are of two types. One is the processing fee which the lender charges when you are applying for the loan. The other is a pre closure charge. Some lenders also charge a credit check fee and insurance fee (if the loan is protected by an insurance cover).  
What is the rate of interest charged on personal loans?
The rate of interest that is levied on personal loans will vary from one lender to another. Usually, the interest rate will depend on your profile, loan amount, credit history, job stability, and other factors. The interest can range anywhere between 10.50% to 24% or more. 
Can I prepay my personal loan?
Yes, most financial institutions provide the option to prepay personal loans. But make sure to check with your lender if there are any prepayment charges that you might need to pay.