How to Get a Collateral-Free Business Loan?
8 min read • Published 5 December 2022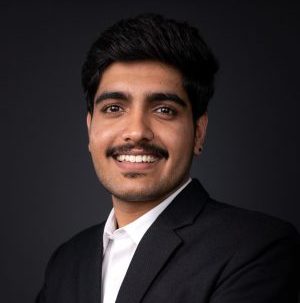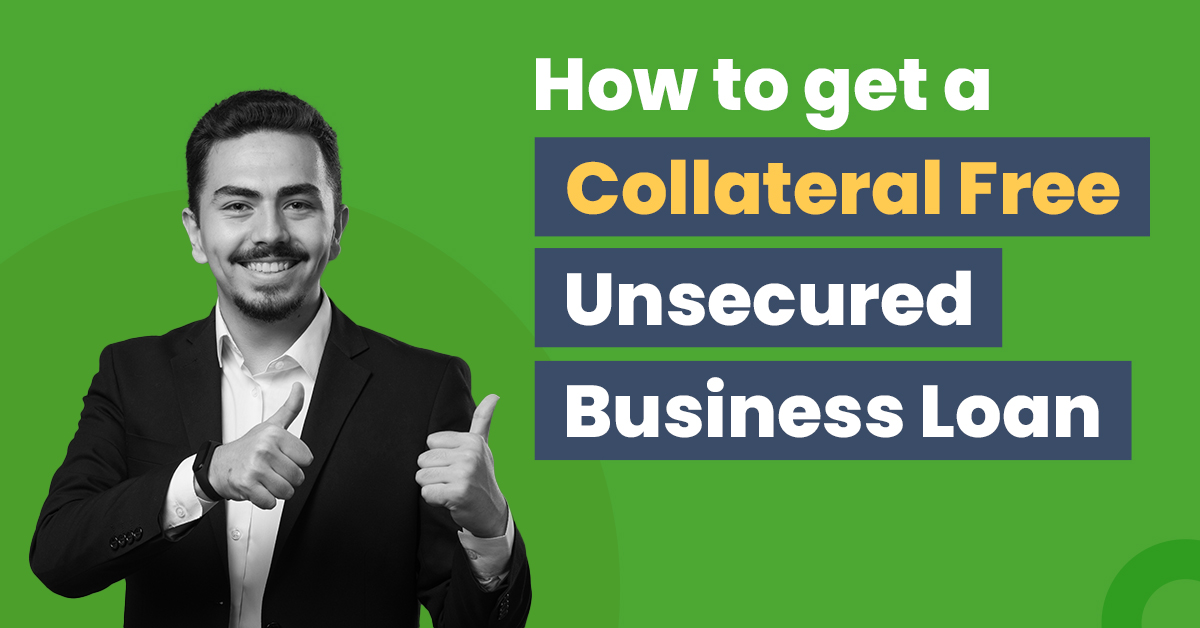 Getting a business loan is the next logical step to expand your business and distribute capital expenditure over a longer period of time instead of making bulk cash out. However, there is another choice if you're concerned about how much collateral you would have to pledge. Collateral-free loans are unsecured loans for your businesses you can procure without worrying about giving collateral security to get your loan sanctioned.
This article will discuss everything you need to know about collateral-free loans, their features, pros and cons, the documents required, and the eligibility criteria. We will also discuss government schemes for collateral-free business loans that you can consider availing.
What Do You Mean by Collateral and Collateral-Free Loans?
An asset or collection of assets that a borrower or guarantor has committed as security for a loan is known as collateral. If the borrower cannot repay the loan by the due date, the lender has the legal right to seize and sell the asset(s) to make up for the default loss faced. For example, you can pledge your office space, land, vehicle as collateral security for availing a secured loan.
Business loans without collateral are hassle-free and open up a world of opportunities to those who apply. They assist borrowers in achieving their corporate objectives. These objectives can be business expansion, setting up a new factory or starting a new product line for their business. Since these types of loans are not secured by any collateral, they are also referred to as unsecured loans.
Features and Benefits of Collateral-Free Loans
Collateral-free business loans have various benefits. Let's discuss them in detail:
No Collateral Security Required: An unsecured business loan's primary benefit is the lack of the need to provide collateral. These loans won't force you to jeopardise your treasured possessions to help the business. Owing to this, you will be free to use the loan funds for your company's needs without pledging your proudly owned assets.
Less Processing Time: Collateral-free loans take lesser processing time compared to loans with collateral. This is because assessing the loan amount and, consequently, the value of the item or possession offered as collateral takes a substantial amount of time. Eliminating these processes streamlines the lending procedure, allowing for significantly faster disbursement and approval of your business loan.
Less Documentation: To obtain a business loan with collateral, the borrower must frequently provide necessary documentation about the assets used as security. As a result, there may be more documentation required, and the application process may become very inconvenient. On the other hand, the goal of collateral-free business loans is to make the loan approval process as convenient and hassle-free as possible by eliminating the need for extensive documentation.
Loan Amount is Independent of Any Asset Value: Since you are not pledging any property as collateral, the loan amount is not based on the value of any assets. Several factors, including your creditworthiness assessed via CIBIL Score, income, financial documents, etc and the lender's maximum loan amount, will determine how much money you can borrow for your business. Disadvantages of Collateral-Free Business Loans

Unsecured business loans come with a few drawbacks. Let's discuss them so you can make a rational decision while choosing the type of loan for your business:
Higher Interest Rate: An unsecured business loan's primary drawback is its interest rate, which is typically higher than that of a secured loan. Lenders offer higher interest rates to cover unforeseen circumstances because they take more risk on the underlying borrower.
Lower Tenure : As in case of unsecured loan financial institutions are taking naked exposure to you as borrower your tenor will be restricted to a few years. Generally you can avail an unsecured loan with a maximum tenor of 3 to 5 years only.
Restriction on Higher Ticket Size : In case of unsecured loan you can not avail the loan more than the outstanding of Rs. 1 Crore.
Generally banks and NBFCs offer loans with ticket size ranging from 20 to 50 lacs depending on business and creditworthiness of the borrower.
Government Schemes for Collateral-Free Loans
The CGTMSE was established on 30 August, 2000 by the government in collaboration with the Small Industries Development Bank of India (SIDBI)
Under the CGTMSE, businesses can obtain up to ₹2 crore in loans. Borrowers must have a registered business and must show a detailed and workable business plan while applying for the loan. Flexible repayment plans that last up to five years are available.
The loan is distributed by Member Lending Institutions (MLIs) , which may include any scheduled commercial bank (public, foreign or private banks), particular state rural banks and finance organisations.
Micro Units Development and Refinance Agency (MUDRA), was established on 8 April 2015 under the Jan Dhan Yojana and functions more like a Microfinance Institution (MFI), with a maximum loan amount of ₹10 lakh. There are three types of loans disbursed under the MUDRA scheme:
Shishu, with a maximum limit of up to ₹50,000
Kishore, with the limit to borrow between ₹50,000–₹5 lakh
Tarun, where the limit to borrow is between ₹5 lakh–₹10 lakh
To learn more about Mudra loans, you can read our blog on Three Types Of Mudra Loans: Shishu, Kishore And Tarun.
What is the Eligibility Criteria to Avail an Unsecured Business Loan?
Make sure you have determined your loan eligibility beforehand to eliminate the chances of your loan application being rejected. Several financial institutions guarantee quick approval. However, to fulfil the eligibility criteria for a collateral-free loan scheme:
You have to be an Indian citizen.
You need to be self-employed.
Your age should be between 25–60 years, but this may vary from lender to lender.
You should be ready to submit proof that your business is at least three years old
It is critical to have a good credit score.
What are the Documents Required to Avail an Unsecured Business Loan?
You must submit certain documents to the required financial institutions to avail these unsecured business loans. These documents include the following:
KYC documents such as Aadhar card, voter ID card, passport, PAN card, etc.
Residential proof, such as electricity bills, utility bills, etc.
Bank account statement for the last six months; some institutions ask for the last 1 year
Income Tax Returns for the previous year some institutions ask for GST filings
Any other documents required at the discretion of your lender, such as passport-size photographs
How Would You Apply For A Collateral-Free Business Loan?
Given below are the steps that you will have to follow while applying for a collateral-free business loan:
Step 1: Make a comprehensive investigation into several lenders. You should favour well-known and reliable brands.
Step 2: Check whether you qualify for an unsecured business loan. The eligibility information is provided above.
Step 3: Have all the required paperwork for a smooth application procedure. The necessary documents are listed above.
Step 4: Complete the application form accordingly. Ensure that you fill out all the information to avoid rejection due to an incomplete form.
Conclusion
The requirement to pledge securities has discouraged long-time business-owners from seeking much-needed financing. Collateral-free business loans remove this prerequisite by providing entrepreneurs with the necessary funding without risking their assets but with higher interest rates. Additionally, they allow customers to establish credit and get loan experience with expedited approval and minimal paperwork.
Frequently Asked Questions (FAQs)
What would happen if I am unable to pay back the loan amount?
Your credit scores will suffer and the lender may file a lawsuit against you and blacklist your bank accounts if you default or fail to repay the loan on time. It will thus get exceedingly challenging for you to borrow again.
What is an NBFC?
Financial institutions that provide a range of banking services without a licence are referred to as Non-Banking Financial Companies (NBFCs), often also known as Non-Bank Financial Institutions (NBFIs). Typically, these institutions are not permitted to accept public money in the form of immediately accessible demand deposits, like savings accounts. They are less regulated compared to banks.
If I am going to start my business, can I avail any government schemes?
Yes, there are a few government schemes for startups. These include the MUDRA scheme and the CGTMSE discussed above.
How can I increase my loan approval chances?
You can increase your loan approval charges by offering the lender a strong business plan and details about how you wish to use the money sanctioned from the loan. Alongside this, a good credit score always helps.