How to Get a Business Loan Against Property
8 min read • Published 30 November 2022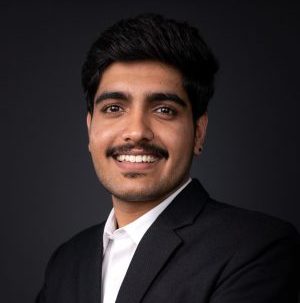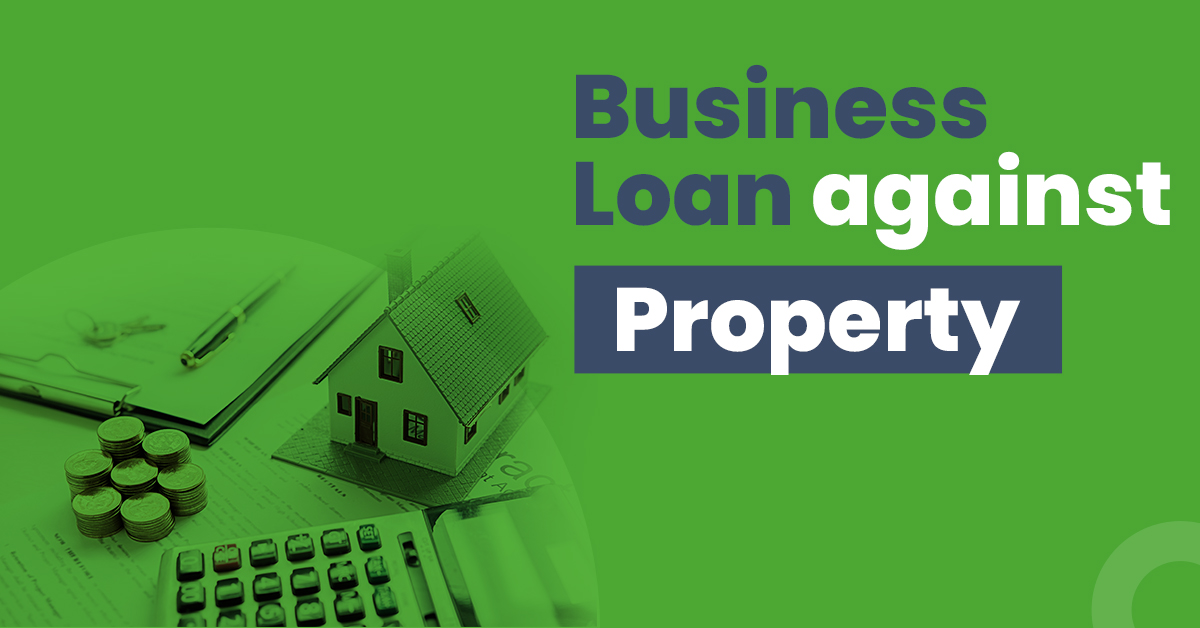 Meeting the financing needs of your organisation can take time and effort. There may be times when you might need to search extensively for the right source to borrow from or what kind of loan suits you the best. One of the best options you can opt for is a business loan against property. This type of loan may not sound very appealing, as the collateral for this loan is your property, but it offers several benefits. Hence, if you want to consider opting for a loan against your property, this article will tell you everything you need to know about it .
What is a Business Loan Against Property?
Simply put, a loan against property is a loan where you pledge a property you own as collateral security against the loan. Generally, one can obtain a loan secured by property against residential or commercial real estate, such as a home, apartment, office, residential or commercial plots or retail space. You must have a self-owned property with a clear and marketable title to qualify for a loan against property and obtain money for your potential business. You can use such a loan to cover business demands, including expansion, investing money into the current company to ensure growth, or meeting the growing needs of the business. Banks typically grant a loan based on the property value.
Things You Should Know About Business Loans Against Property
Given below are the things that you should know before availing a business loan against property:
A business loan against property gives you access to an adequate amount of funds immediately once the loan is approved, based on the value of the pledged property.
Offering your property as collateral security for a business loan does not imply that you will have to hand over the property to your lender by vacating it. You can still use it for its intended purpose, whether residential or commercial. 
A loan against property is available for self-employed as well as salaried individuals.
It is usually cheaper than a personal or commercial loan, as the collateral security is  a guarantee against any default. 
It usually involves minimal documentation and a quick approval process.
 It is one of the best ways to take a loan for your business. However,  if you fail to  repay the borrowed amount  as agreed upon, the lender  will have the authority to mortgage the property pledged as collateral security towards the loan.
Also Read: Compare FD Interest Rates for 1 Year
How is a Business Loan Against Property Beneficial?
On average, since loans against property are secured loans, banks charge interest rates lower than other types of loans. Therefore, these loans are generally less expensive, provided you repay them on time.
Since the loan amount is decided based on your property's value, you can get a higher loan amount.
Additionally, these loans allow you to repay over a longer timeframe, using your property as a collateral. It considerably reduces your financial burden.
The loans given against property involve minimal documentation, making the process quick and hassle-free.
How is a Business Loan Against Property Different From Other Business Loans?
Business loans and business loans against property differ in a lot of ways . Since there is no security in hand or collateral security taken by the lender when a business loan is approved, it is an unsecured loan. Thus, business loans have a risk component (loans without property pledged against them). As a result, lenders demand high rates of interest on these loans with a comparatively shorter tenor.
On the other hand, a secured loan, such as a business loan against property, can be obtained at a more affordable interest rate than an unsecured business loan. Furthermore, because some business loans are unsecured, lenders may frequently decline to release a large sum under these loans. In contrast, the amount sanctioned on a loan against property is relatively higher, considering that it is secured.
Also Read: Know About Loans Against Mutual Funds
Eligibility Criteria for Availing a Business Loan Against Property
The eligibility criteria for obtaining a loan against property differ from bank to bank. Some of the general eligibility criteria are listed below:
Both salaried and self-employed people are eligible to apply for a loan against property.
Typically, salaried people require over three years of work experience, depending on the lender.
Self-employed people who file income tax returns and can prove a steady source of income are also eligible.
All banks have different age limits, so one needs to check them with a respective bank.
Documents Required To Take a Business Loan Against Property
To meet the loan process formalities, you require a few other documents or proofs along with the loan application form . Some of them are listed below:
Proof of Identity: Your Aadhar card, PAN card, licence, passport, or voter ID card will work as your identity proof.
Proof of Residence: Your Aadhar Card, passport, or utility bills can be your residence proof.
Proof of Income: Income Tax Returns (ITR) or the last six months' bank statements can act as your proof of income.
Property-Related Documents: You will be required to give Title Deeds and proof of no encumbrances on the property to meet the property collateral requirements.
Other Documents: Certain other documents, such as passport-size photos of the applicant(s) and signature verifications, would have to be submitted.
Step-By-Step Guide To Obtain a Business Loan Against Property
Step 1 – Completing the Application: Filling out the application form with your personal information, loan amount, income details, tax status, property details, employment status, and all other columns is the first step in the process. Make sure to correctly and accurately complete the application form. The bank may reject your application due to any inaccurate or misrepresented information .
Step 2 – Verification of the Details Submitted: Once you have applied for a loan against property, a representative of the bank or financial institution may contact you to confirm your identity, residential address, and initial property verification. The lender will go to the next step after verifying the information provided.
Step 3 – Send in All Required Documents: One of the critical steps in the approval process is submitting all the required documentation. This includes KYC documents, proof of income, proof of address, ITR, and bank statements. The lender for your application will require documents related to the property. So, provide the most recent documentation, and ensure that the property is not involved in any legal disputes.
Step 4 – Checking of Documents: The lender will perform a thorough background check after receiving all the required paperwork, including confirming your employment history, income level, credit history, and other personal information. The lender may request a one-on-one consultation to understand your needs and financial situation. Although the loan amount has no end-use restrictions, check to see if you will be able to repay it on time. The lender will also assess the property's market value and evaluate the property's paperwork and legitimacy by his designated valuator. Finally, the lender determines the final loan-to-value (LTV) ratio. The LTV ratio helps determine the loan value compared to the pledged property value.
Step 5 – Application Approval: After completion of the verification process , the lender will contact you to discuss the interest rate they will charge and other terms and conditions. The lender will disburse the entire loan amount following your signed acknowledgement of the provisions of the loan agreement.
Conclusion
Taking a loan against property has its perks and benefits vis-a-vis a non-collateral loan, which is not asset-backed but comes with a price. However, in the unfortunate circumstance where you cannot repay the borrowed sum, the financial institution has the right to mortgage or sell the pledged property via open auction.
Applying for a loan against property with any lender is a straightforward process. Contact the lender that suits you the most and apply for the loan as desired after thorough research and comparing them on different available platforms.
Frequently Asked Questions (FAQs)
How is the loan amount offered decided by the lender?
The lender will see all your details and check your financial standing. Then, they will evaluate the value of your property offered as collateral and decide on a loan amount based on the property value. The percentage of the collateral value that will be your loan amount may vary from lender to lender.
I am a self-employed businessperson who owns a property. Am I eligible for a business loan against property?
Yes, loans against property are offered to self-employed individuals as well.
What are the interest rates applicable on such loans?
Interest rates on business loans against the property will vary from lender to lender, along with the tenure of the loan. You can check the rates on the lender's website.
Can my business loan against property be paid before completing the entire tenure of the loan?
Yes, prepayment of the loan amount is allowed with some prepayment penalty. This will pre-close your loan if you pay in full.