How to Choose the Best Demat Account in India?
8 min read • Updated 19 January 2023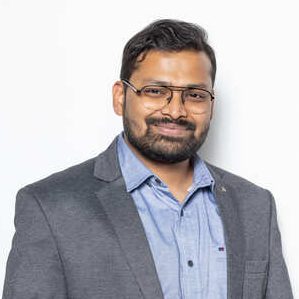 Before starting your investment journey, one of the first things that you need to do is open a Demat account. This type of account lets you store all financial assets like equity, bonds, mutual fund units, gold units, etc., in an electronic format. When opening a Demat account, you should not settle for mediocrity and choose the best option.
Let us understand how you can choose the best Demat account.
What Is a Demat Account?
If you wish to start investing and trading in shares and securities, having a Demat account is necessary. Dematerialisation is the way how physical shares and securities are converted to digital forms. This makes buying, selling, and holding shares much easier and more convenient.
A Demat account helps in trading, holding and monitoring shares and securities in a cost-effective and quick manner without you having to worry about fraud, forgery and damage. This account eliminates the risk of theft, storing, damage and malpractice as well as challenges concerning physical share certificates.
A Demat account can hold all investments that you make in terms of shares, government securities, bonds, exchange-traded funds and mutual funds in one place.
What Is the Importance of a Demat Account?
A Demat account offers a digitally secure and convenient way of holding securities and shares. It removes the need to do unnecessary paperwork as well.
With a Demat account, it is possible to transfer shares immediately. The shares are digitally transferred once the trade receives approval from the exchange. A Demat account helps you trade on the go with just a few clicks on your smartphone or laptop.
Additionally, bonus issues, stock splits etc., get automatically updated in your Demat account.
With the help of a Demat account, you can also avail different types of loans online and this is possible by simply pledging the securities present in your Demat account as collateral. Having this account helps in receiving corporate benefits like dividends and interests or refunds that will automatically accrue in your account. Lastly, it also offers the facility of nomination.
What Are the Steps to Open a Demat Account?
If you wish to open a Demat account, you can follow these easy steps:
Step 1: Choose a depository participant with whom you wish to open a Demat account.
Step 2: Fill out the account opening form and provide necessary documents like passport size photograph and photocopy of documents, including your PAN card(mandatory).
Step 3: After this, you will receive a copy of rules and regulations as well as the terms of agreement and information about charges that you will need to pay.
Step 4: A representative of the depository participant will contact you in order to verify your details that you provided in the account opening form.
Step 5: After verification of your application, the DP will process your application and you will receive an account number or client ID from your DP.
Step 6: After this, you can start using your Demat account.
Once you start using your Demat account, you will need to pay an annual fee for maintenance of the account. You will also need to pay a transaction fee every time you buy and sell securities through your Demat account. In case your shares are in physical form, an extra charge will be levied for dematerialising them.
How to Choose the Best Demat Account?
Here are some points that you should consider before opening a Demat account:
You should opt for a broker who offers the account opening process entirely online including e-KYC. This will help in saving your time, effort as well as paperwork. Although SEBI has already provided the outline of the entire process that a DP needs to follow, you should opt for a broker who makes the process easier, simpler and quicker.
You should check whether there is a software and mobile application that will enable a smooth trading experience. It is ideal to choose a DP that links your trading, Demat and bank account seamlessly. As an investor or trader, you should have a Demat account which is free of glitches.
A Demat account should also have the necessary analysis tools for making informed decisions. Avoid choosing a broker just because it levies minimum fees; you should not compromise on the quality of the user interface. Opt for a Demat account platform that is easy to use for new investors and is seamless when it comes to buying and selling shares.
The different types of charges in relation to Demat account are:
Opening fees: This is the fee that you need to pay for costs incurred while opening a Demat account. Most of the depository participants, brokers and banks do not charge any fees for opening a Demat account these days.
Annual Maintenance Charge: You need to pay this charge even if your account is idle for an entire year. It is levied for maintaining your account throughout the year.
Transaction Charges: You need to pay this charge every time you buy and sell securities.
Dematerialisation Charges: Depository participants charge this for converting physical shares into electronic ones. It is also known as conversion charges.
Physical statement fees: This charge is applicable for a physical copy of your Demat holdings and transactions that take place.
Debit Instruction Slip rejection charge: It is applicable as a penalty in case of rejection of debit instruction slip.
You should opt for a depository participant or broker who levies affordable and reasonable charges.
These days depository participants, banks and financial institutions are offering much more than account statements. The DPs offer online data analytics information like real-time valuation, Demat inflow and outflow, etc.
Most DPs also offer direct call-to-action requests for trading clients, timely alerts, industry concentration, thematic concentration, information on dominant market players, and consolidated portfolio outputs among other services.
These days, people do not take any decision by simply analysing share prices and share behaviours. Having a holistic understanding of external factors like social, political and economic environment also helps one understand how these are indirectly affecting the share prices. Value-added services like data analytics offer great advantages in decision-making.
In order to choose the best Demat account, here are some important points that you should consider:
How much time does it take to dematerialise physical shares?
Does the account process the debits and credits on time?
Are there any service-related complaints of the depository pending with NSDL, CDSL or SEBI?
Is the customer redressal mechanism prompt?
Both the quality of primary and ancillary services that the DP offers is important if you are an investor. Getting the answers to these questions will certainly help you to determine whether the DP is committed to providing great services in terms of standards.
Final Word
It is always advisable to open a Demat account that fulfils all your requirements and ensures seamless transactions. Opt for a brokerage firm that is well known for its quality of services, has low customer complaints and offers security of transactions.
There are multiple financial institutions, companies, banks and brokerage accounts that offer all the services mentioned above or at least some of them. Make sure to choose the best option when opening a Demat account.
Frequently Asked Questions
Can I own more than one Demat account?
Yes, you can own more than one Demat account. However, this is only possible if you open these accounts with different brokers. This means you can own only one Demat account with a certain broker.
What documents do I require to open a Demat account?
The documents that you will require to open a Demat account are PAN card, Voter card, Aadhaar card, Passport, driving licence, and ration card as proof of identity and address. Other documents required are a cancelled cheque and ITR statements(not mandatory with every broker though).
Is it possible to open a Demat account offline?
Yes, it is possible to open a Demat account offline. You will have to fill up the hard copy of the form and attach passport-size photographs and submit the other necessary documents along with the form to the office of the depository participant.
Is an annual maintenance charge mandatory and what happens in case of non-payment?
Yes, payment of annual maintenance charge is mandatory and if you do not pay so you will receive a mail, phone call or SMS from your broker. In case you fail to pay it, your account will become dormant or inactive.