How to Apply for an MSME Loan? (Step-By-Step Guide)
8 min read • Updated 27 February 2023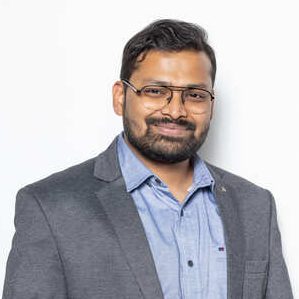 India's Micro, Small, and Medium Enterprise (MSME) sector is an essential part of the economic development of our nation. It is the foundation of the country's economic growth and accounts for approximately 30% of the overall GDP. Millions of people are given employment opportunities by the sector, especially in tier-2 and tier-3 towns and cities.
MSMEs are an important source of economic growth for the nation, hence it is vital that the sector's financial difficulties are addressed. As a result, the government has established a framework through the banking sector along with the NBFCs that empower simple business loans to MSMEs and implements several government-based MSME loan programmes that aid these small firms in easily procuring urgent capital.
What are the Benefits of MSME Business Loans?
Registering your company as an MSME can help you obtain bank loans easily, without providing any security. In various schemes, you can also get benefits from income tax exemptions, industrial promotion subsidies, protection against late payments, reimbursement for ISO certification, discounts on power bills, etc.
You can also access the following advantages by applying for loans as a registered MSME:
No Collateral Requirement: You can easily avail loans without collateral. Minor policy adjustments could happen due to variations between financial institutions or your business specifics.
Quick Processing and Disbursement: MSME business loans are swiftly approved through online portals, and the loan amount is promptly deposited. You can also manage the loan via your financial institution's net banking page.
Avail Discounts: Establishments receive reimbursement on patent registrations as part of MSME programmes. This discount on patent registration has proven to be quite successful since the government always encourages small firms to develop and work on new initiatives.
Exemption Benefit: Most programmes designed to help MSME businesses give exemptions from overdraft interest payments to protect them from unfavourable market conditions. Rates and tenure, however, may differ from bank to bank.
Government Policies: The government has also implemented various programmes to support MSMEs. The government distributes these loans through several banks and NBFCs. For instance, the Pradhan Mantri Mudra Yojana (PMMY) Scheme offers MSME loans of up to ₹10 lakh to small firms without requiring collateral. If you qualify for these programmes, you may also receive a moratorium of up to a few months along with this, to encourage the flow of institutional credit to Micro & Small Enterprises, the Ministry of Micro, Small & Medium Enterprises (MSME), the Government of India, and Small Industries Development Bank of India (SIDBI) jointly established the Credit Guarantee Fund Trust for Micro and Small Enterprises (CGTMSE) (MSEs).
How Can You Utilise the MSME Loan Amount?
Here are some ways to utilise your MSME loan amount:
Inventory Control: Since a small business's profitability depends on its sales performance it's inventory management is highly critical.. Use the cash from your MSME loan to maintain the supply chain for your goods.
Working Capital Management: Small company owners can use unsecured MSME loans to pay for the acquisition of new machinery. An MSME loan up to ₹1 crore might be useful in expanding your activities without taxing the company's capital resources because investments in plant and machinery demand significant cash.
Finance Marketing: Your company will develop through marketing by increasing its reach. An efficient marketing plan may help you achieve two goals. Firstly, it helps enhance the faith and steadfastness of current customers in your brand. The second is finding new clients in current or emerging markets. However, marketing is expensive, so the money must be invested in a thorough online and offline marketing effort.
Eligibility Criteria to Apply for an MSME Loan
If you wish to apply for an MSME loan, loan providers have established certain basic qualifying standards that you must meet:
When applying for a loan, a person must be at least 22 years old and they can be no older than 65 when the debt is due.
MSME loans are provided to small enterprises, whether manufacturing or service-based. These enterprises may include sole proprietorship businesses, partnership businesses, private limited businesses, and public limited businesses. MSMEs that provide educational/training and farming facilities are however ineligible to get a loan.
The company must be registered as an MSME in the Udyam Portal and be able to present the MSME registration certificate.
Step-By-Step Guide for Applying for An MSME Loan
Step 1: Know Your Business Requirement
You can need funds for various reasons. Understanding why you are opting for an MSME business loan is essential. There are various kinds of loans available for different needs. For example, if you wish to buy machinery for your business, special government schemes can help you get a loan for the same.
Step 2: Choosing the Right Lender
After knowing your business requirement , the next important step is selecting the correct lender. Below are certain factors to keep in mind before selecting a lender:
Simple and Transparent Procedure: Every step of the loan application and disbursement process should be transparent, straightforward, and simple enough for you to comprehend and follow. There should not be any complicated procedures or secret requirements that waste your time and money.
Minimal Documentation: The lending institution should ask for the bare minimum of documentation. It is important to ensure in advance that the documentation is modest since banks require more paperwork than it's necessary for the loan, which many times small company-owners cannot provide, due to lack of such high professional knowledge. It is important to be aware of such document requirements before taking the loan
Rapid Loan Approval: The loan procedure should be quick and efficient with the aid of loan officers and technology so that the borrower may quickly start working on company development immediately once the loan is granted.
Step 3: Keep the Necessary Documents Ready
The basic documentation required for an MSME Loan are listed below:
Identity proofs, such as an Aadhar card, PAN card, or voter ID card.
Proof of address of the business and the applicant, such as utility bills, GST certificates, Incorporation certificates etc
Bank statement and income statement in addition to Form 16.
Income Tax Returns (ITR) of the company for the past two years and an audited copy of financial statements of the company that demonstrate profit(if in profits) for at least two years, as and when applicable .
Step 4: Apply for the MSME Loan
How Can You Apply For An MSME Loan Online?
Visit the official website of your chosen lender.
If you are already a client of the bank, you can sign in; otherwise, you must create an account by providing the requested information.
To apply for an MSME loan, look for the respective option.
Fill the form with the information requested. This information may include your basic details, contact information and financial information.Upload any necessary paperwork, including personal and business photos.
The bank's loan executive will contact you after receiving your paperwork.
The bank will examine and verify your application and supporting documents..
If the paperwork is correct and meets the credit criterias to give out a loan, then the bank approves the loan and accordingly transfers the money to the MSME's account.
Step 5: Approval and Disbursement
Once you provide the necessary documents to the bank, you will get approval if you match the required eligibility criteria, and the loan amount will be disbursed to your bank account.
Conclusion
For India's entrepreneurs to succeed, they need the appropriate support and encouragement. MSME loans are an effective means to support the nation's emerging companies. They are advantageous to business-owners and can assist you in growing your enterprise. To avoid misconceptions, it is crucial to investigate the lenders and their rules before applying for an MSME loan. Additionally, online application for the MSME loan is the fastest and easiest method.
Frequently Asked Questions (FAQs)
I run a trade business. Can I make an MSME loan application?
Only manufacturing and service businesses—not retailers—may apply for MSME financing. You can qualify for a manufacturing or service firm loan if you own two or more enterprises overall.
My business is a partnership. Do you provide the MSME loan?
Yes, any number of partner firms are eligible to apply for an MSME loan without any limits. The sole prerequisites are that it be an MSME and that the investment and turnover meet the standards prescribed.
Can I apply for an MSME loan without registering my company as one?
No, to be eligible for an MSME loan, a company must be registered as one. You may register online, and the process is simple.