How to Apply for an IPO in a Minor's Name?
7 min read • Updated 18 January 2023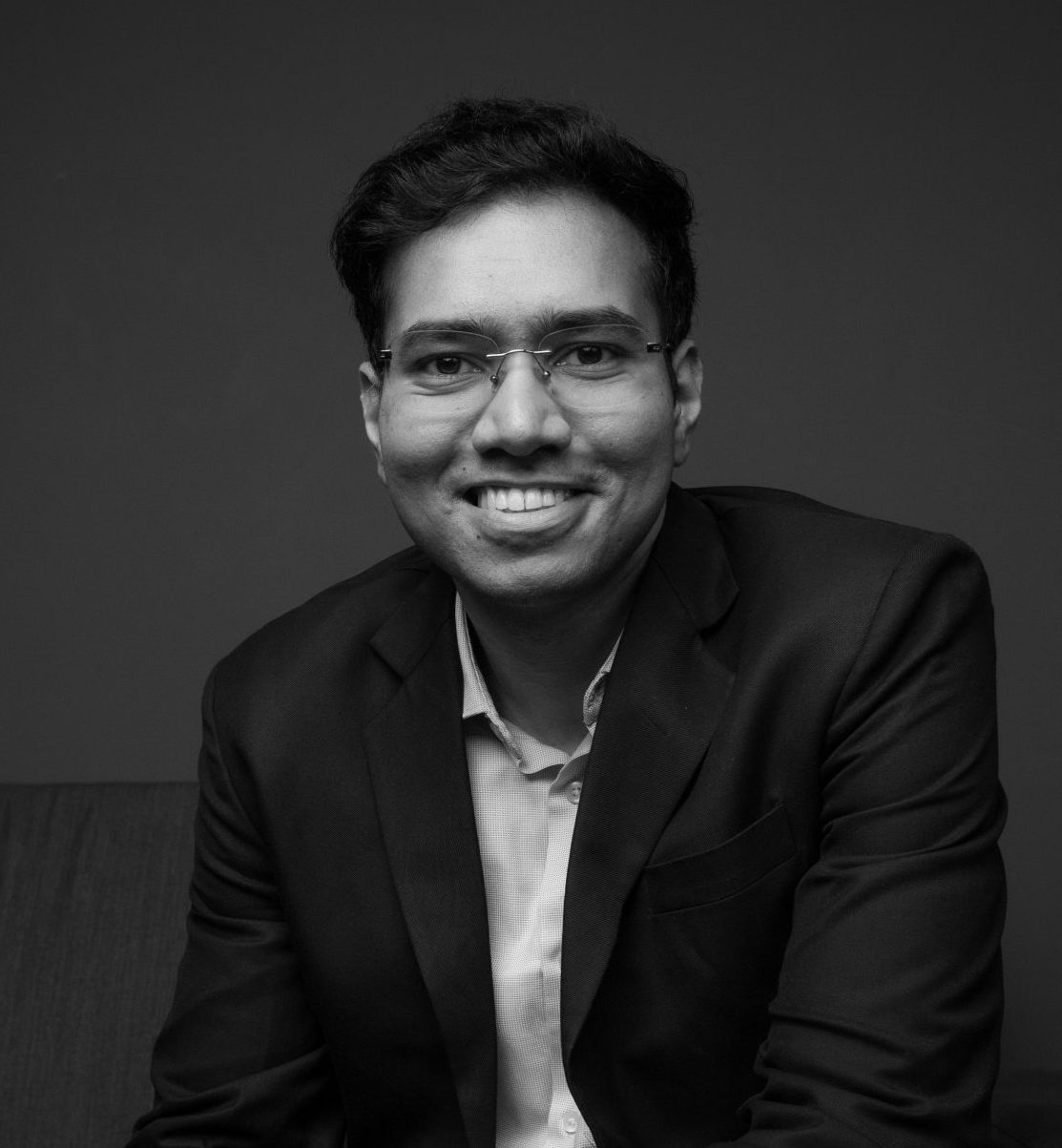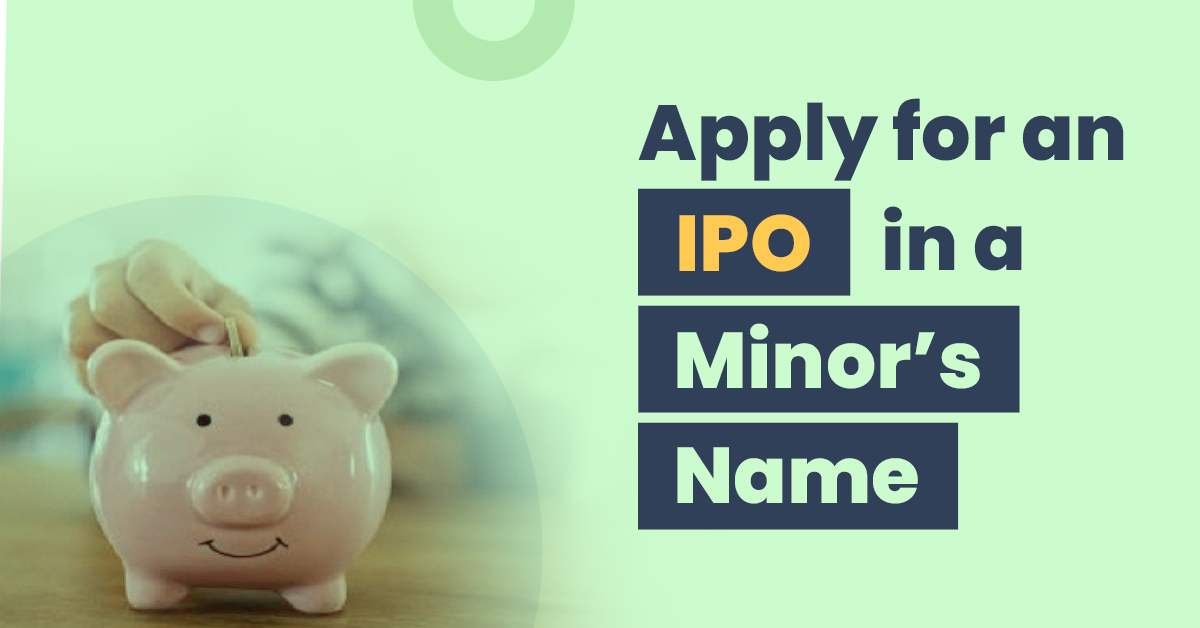 In an IPO, a private company offers its shares to the public for the first time, in exchange for funds. Companies listed in the stock market raised around ₹57,000 crore worth of capital from 36 companies in 2022, despite a weak global market for IPOs.
This fund raising suggests that the stock market is continuing to expand, and there are plenty of opportunities to make money over the long term. If you want to set up a sizable corpus to secure your child's future, it's better to invest in high-value shares and IPOs, as early as possible .
The sections below provide all the necessary information you need, to instil the importance of money in your child and make them more inclined toward financial growth.
Initial Public Offering (IPO) – How Is It Beneficial?
As stated before, an IPO is a primary market issuance of shares of a private company to the public. IPO allows companies to raise large capital, rather than relying upon loans from banks. Companies can use the proceeds from an IPO to expand their operations, repay high-interest debts or on Research and Development (R&D).
But how do IPOs benefit investors?
IPOs belong to emerging companies that need large funding. By going public, these companies can unlock the next stage of growth, which would massively increase their valuation and their share price. That is why emerging companies often hold potential for high prospective values. Moreover, IPO shares are often offered at a discounted price.
IPOs can be perfect means to explain the importance of saving, investing, growing, and managing money to your child. Furthermore, you can avail exemption of ₹1,500 per child for the income generated under a minor's name as per Section 10 (32) of the IT Act, 1961.
How Can a Minor Invest in an IPO?
The following steps provide a guide to how you can help your child invest in IPO:
Step 1: Open a Demat in the minor's name through a reputed Depository Participant (DP). The Demat or dematerialised account acts as a repository for securities and does not facilitate transactions.
Step 2: Submit all the necessary details and documents to the DP portal including the mandatory PAN, to verify your tax returns. If your child does not have PAN, you can use your PAN card if you are the child's guardian or parent.
Step 3: Connect your trading account to the minor's Demat account to trade and execute transactions. Furthermore, the trading account must be connected to your primary bank account.
Step 4: You need to complete double KYC formalities, that is, including the minor and yours.
Once you have completed these steps, you can start purchasing and selling shares by visiting the respective Depository Participant's portal or app. Furthermore, minors can not execute transactions on their own, for that, they will need their guardian's supervision.
What Happens When a Minor Turns 18?
On turning 18, a minor can choose any one of the two below-mentioned options:
Retain the Active Account
When a minor officially turns adult, he or she may choose to retain the active minor account and then convert it into a regular account for adults. For this, one has to replace the guardian's PAN and banking credentials that were submitted during registration.
In addition, even though a minor may retain the Demat account in his or her name, the same does not apply to a trading account.
Disassociate the Existing Account
To avoid the hassle that comes along to replace the guardian's credential with one's own credential, one may choose to disassociate the active account and open a new one.
This allows the adult to freshly start investing using a new Demat and a trading account on which they have full authority.
The investments made by the minor in either case remain unaffected.
Is It Ok to Invest in an IPO With My Child's Name?
The answer to this topic completely depends on your motive behind allowing your child to invest in an IPO.
If you want your child to develop a sound sense of money management, investment tactics, and market analysis from an early age, starting a small investment is a great idea. In the coming years, they will develop financial discipline and build a small corpus for financial needs.
However, if you are looking for tax benefits by keeping a Demat account under a minor's name, it will be of no use. Minors are not authorised to open a trading account, and therefore, the same has to be connected with the guardians to facilitate transactions.
These trading accounts are not exempted from taxes and are deducted under the guardian's name for the income generated through investments.
What Skills Will Your Child Develop by Investing in an IPO?
The following skills can be developed by letting your child invest in an IPO:
By understanding the capital markets thoroughly, a minor gets to understand the need to allocate a safe investment towards various securities proportionately to counter market risks.
Furthermore, they also get to know how much to invest, how to calculate the allocable funds and the techniques to profile companies based on historical data.
Promotes Financial Knowledge
The stock market is a vast subject to comprehend. However, many students do not get to learn about the intricacies of the market. Having a Demat account with some IPO shares will help them understand the basic workflow of the market and the terminologies to understand markets easily.
Moreover, they also learn to calculate risks and plan their investments strategically to diversify their portfolio.
Limitations of Minor Demat Account
The following are some limitations that apply to minor Demat account
Minors cannot open a Demat account on their own, instead, the guardian has to open the account on their behalf. However, the account will be under the minor's name.
A minor Demat account can only be used for delivery trading and not in intraday trading or currency derivatives.
A minor Demat account can not be connected to a trading account, instead, the guardian's trading account facilitates transactions and purchased securities are stored in the minor's Demat account.
Final Word
As a guardian, you must remember that share markets are subject to market risks and that investors may have to bear losses. Therefore, you must properly monitor and guide your child to pick the right shares and invest accordingly.
Moreover, with the generated long-term returns, you can help your child build a substantial corpus for their high education or other expenditures.
Frequently Asked Questions
Can a minor invest in the stock market?
A minor can not directly purchase or sell shares. Instead, their guardians can manage and trade on their behalf.
Can I transfer shares to a minor's Demat account?
Yes, you can transfer your existing shares to your child's Demat account, as minors can not directly place share orders.
Can I allocate a separate trading account to a minor?
No, minors can only have a Demat account but not a trading account. A trading account has to be facilitated by their guardian and connected to their respective bank account. However, after reaching 18 years, a minor can get his or her separate trading account.
Are minor Demat accounts taxable?
Yes, every income generated through share investments is liable to taxes. In the case of a minor, the guardian has to pay the equivalent taxes.