How does Auto-Renewal of Fixed Deposit Work?
6 min read • Published 21 October 2022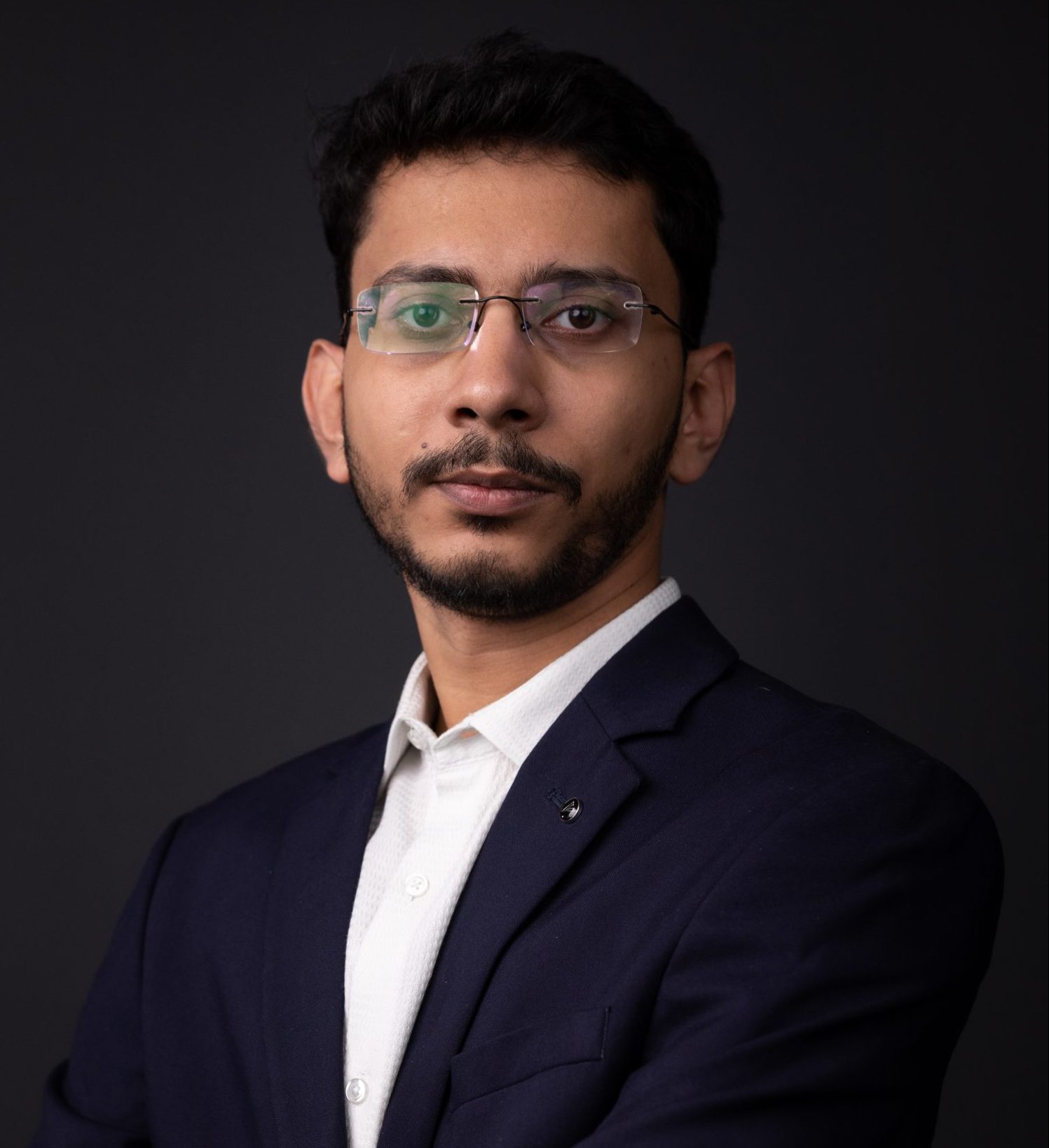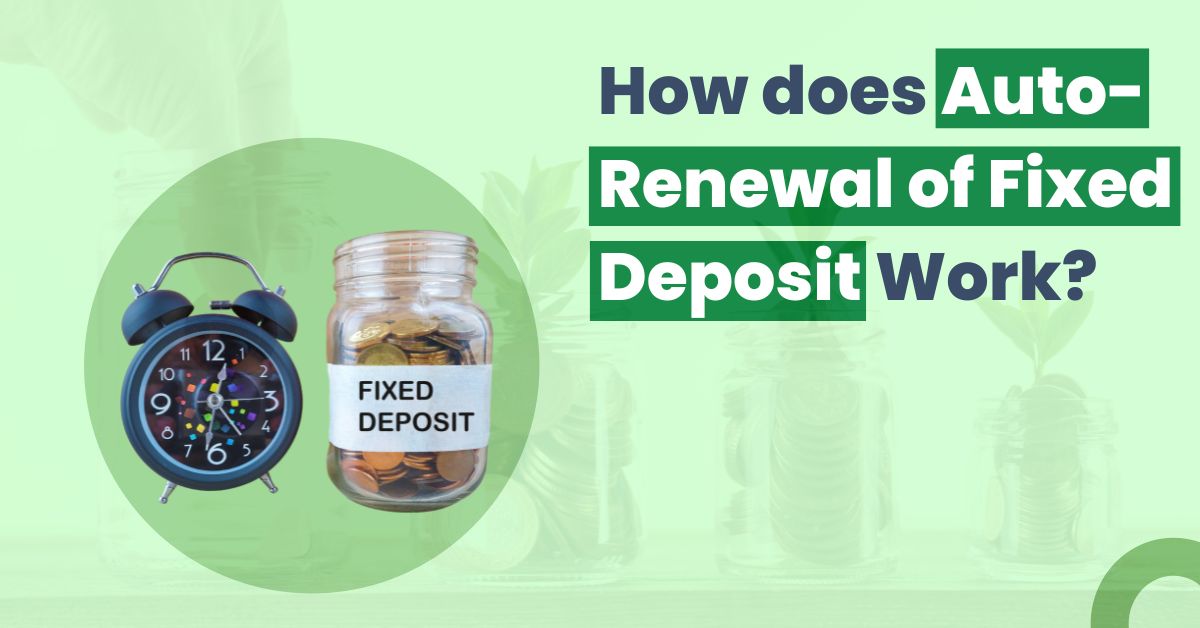 Fixed deposits (FDs) are one of the most popular investment tools. They offer assured returns, and the interest rate remains constant throughout the term. Moreover, FDs come in different tenure ranges – short-term, mid-term and long-term – and on maturity, you can claim the entire corpus and the interests accrued.
Further, if you wish to stay invested beyond the maturity tenure, you can ask for manual or auto-renewal of the fixed deposit account. However, it must be remembered that FDs will renew at the prevailing interest rate offered at the time of renewal. Hence, tracking your FD account is crucial as it helps you keep a tab on the returns and thus decide whether to renew it for another term or not.
There are two types of FD accounts contingent on the interest payout frequency:
Cumulative FDs
You receive interest as a lump sum once the account matures. Interest in cumulative FDs is compounded quarterly or yearly.
Non-cumulative FDs
You receive interest periodically according to the terms of the FD. It can be monthly, annually, quarterly, or half-yearly.
Now that you have understood the fundamentals let us explore how FD renewal works!
What is FD Auto-Renewal?
Renewals are the only option if you want to stay invested in FDs beyond the maturity period. If such is the case, you must start by filling out the fixed deposit renewal application. There are two ways to do this – you share a standing instruction with the bank asking them for FD auto-renewal or request the bank for your FD renewal on maturity.
The renewal of fixed deposits comes with certain benefits like:
You can continue saving funds. Continually depositing a certain amount will prevent unnecessary spending, ensuring wealth creation doesn't stop.
The accumulated corpus will generate  interest income, guaranteeing a steady income for you.
Also Read: Experience financial growth with unmatched Bajaj Finance FD Rates
Renewals of FD
As highlighted already, there are two ways of renewing FDs – automatic and manual. Let us understand how both approaches work.
Auto-Renewal
Auto-renewal of a FD can only be done if you give standing instructions to the bank or the Non-banking Financial Company (NBFC). Moreover, you can choose auto-renewal when opening the account or anytime during the tenure. The bank will renew the deposit account the day your term ends with the same tenure as before. However, prevailing interest rates at the time of renewal will apply.
Renewal of FD by the Holder
Besides the auto-renewal of the FD, you have a choice to renew your account yourself. Banks provide offline and online services to do so. You can consider either of them at your convenience.
Fixed deposits renewal via offline mode
The steps to renew your fixed deposit account offline are as follows:
Step 1. Visit the bank or NBFC where you opened your account.
Step 2. Ask for a fixed deposit renewal application form.
Step 3. Select the duration if you wish to alter it. If not, then enter the same tenure as your previous investment.
Step 4. Submit your deposit certificate with a filled application form and provide additional documents (passbook etc.) if asked.
Once the process is completed, the bank will give you a new deposit certificate.
Fixed deposits renewal via online mode
You can opt for online fixed deposit renewal via your bank's official website or mobile application. Here is the process for online renewal:
Step 1. Suppose you have an account with the State Bank of India (SBI). Log in to your SBI account.
Step 2. Select 'Deposit Renewal' from the 'Requests' section.
Step 3. You will find two options for renewal:
Renew the total matured amount.
Renew the principal amount only.
The bank will credit your interest amount in your account if you go with the second option.
Step 4. Tap on 'Proceed.' It will direct you to a new page featuring the renewal options.
Step 5. Here, you will have to choose the deposit type:
Cumulative
Non-cumulative
Step 6. Select your account type: Ordinary or NRO (non-resident ordinary).
Step 7. Enter the desired renewal period in terms of months and days. And hit 'Submit'.
Step 8. You will be directed to a confirmation page. You can verify the renewal details here.
What Happens When you Forget to Renew an FD?
Suppose you haven't opted for auto-renewal of the fixed deposit and forget to renew on time. In that case, the proceeds will be moved to your savings account and it will attract interest rates applicable to a savings account or contracted rates, whichever is lower. Further, your account will be classified as unclaimed by the RBI when there has been no transaction for more than ten years. Proceeds not claimed by depositors are moved to the Depositors Education and Awareness Fund (DEAF) under the RBI's jurisdiction.
Final Thoughts
Fixed deposits can prove to be an attractive choice for risk-averse investors exploring ways to diversify their portfolios. Further, FDs can be used as collateral for loans. Hence, continuing your investment in FD is a wise decision if you have surplus money. Nevertheless, one inherent problem with FD renewal is that your money gets locked for a fixed term.
While premature withdrawal is allowed, it may attract a penalty depending on the bank where your account is being held. Moreover, the deposit will carry the prevailing rate of interest on the date when it is renewed. So, if the rates go down, your returns will be impacted. Hence, determine whether auto-renewal is the right option only after considering all the pros and cons.
FAQs about Auto Renewal FDs
What happens when a fixed deposit matures?
You can withdraw your accumulated corpus or request for fixed deposit renewal. For auto-renewal, you will have to give standing instructions to the bank a week before maturity. Either way, your account will be renewed for another fixed term at the prevailing interest rate.
What happens if I do not claim a fixed deposit after maturity?
If the deposit is not claimed then the proceeds are moved to the linked savings account. However, the procedure followed by banks and NBFCs for unclaimed deposits varies. If a deposit is unclaimed for more than three years, the bank will try to contact the depositor. 
Is a fixed deposit maturity amount taxable?
Income Tax Act, 1961 classifies the interest earned on fixed deposits under 'income from other sources,' thus making it taxable. The earnings are added to your gross annual income, and the tax is calculated as per your tax slab.
How do I stop my fixed deposit from automatically renewing?
If you have given instructions for the fixed deposit auto-renewal but wish to terminate the account now, you just need to inform the bank before your FD matures.. 
Do we have to pay charges or penalties for withdrawing prematurely?
You may have to pay a penalty for premature withdrawal. However, it depends on the bank. Some banks and NBFCs charge a certain fee, while some do not ask for any if certain conditions are fulfilled. It is advisable to enquire about such details before opening an account.