How Can You Check Your Eligibility for a Credit Card?
7 min read • Published 28 February 2023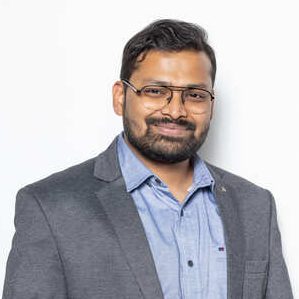 Credit cards (CC) are excellent debt facilities that allow users to use credit to meet their expenses without having to deduct any amount from their savings. Several types of credit cards are available in the market with different features, rewards and eligibility criteria. Each of them is suitable for different priorities and offers unique benefits in their categories.
In this blog, we will discuss the conditions and eligibility criteria you need to follow to apply for credit cards.
How to Check Credit Card Eligibility?
Credit card eligibility varies as per the income levels and creditworthiness of the applicants. Financial institutions collect your financial statements along with your credit history to decide on a credit limit based on the level of risk you present to them. You must meet the requirements set by the credit card issuer to ensure your application is accepted.
You can check your eligibility criteria for availing of credit cards by visiting the respective creditor's portal. Thereby, enter your income details, credit score and other information as specified, to check the available offers.
Apart from this, you can consider the sections below to check the basic eligibility criteria that you must meet before applying for a credit card.
Credit Card Eligibility Criteria
Here are some basic eligibility criteria you must follow to apply for a credit card
To borrow money through credit cards you will need to be above the age of 18 years. This is to ensure the lender that the borrower has an essential basic financial awareness. Moreover, some credit cards offering high credit limits set the minimum age limit to 25 years or above, to ensure the borrower's financial stability .
Similarly, there is an upper limit for applying for credit cards. Most issuers set the maximum age limit to 60-70 years as the applicants approach retirement age, and they no longer have the income to support EMIs.
Monthly Income and Source
Credit card lenders prefer borrowers with a stable source of income. This is because employed people are less likely to default on repayments. As credit cards have diverse credit limits and usage, the minimum income criterion varies accordingly.
Furthermore, borrowers need to present documents supporting proof of a stable income. This applies to both employed and self-employed individuals. Ideally, you need to have an income of at least ₹1 lakh to ₹3 lakh per annum to apply for a credit card.
Some issuers may allot credit cards against fixed deposits. Therefore, you need not only a stable source of income, but enough monthly salary to pay off your credit card EMIs.
To apply for a credit card in India, you must be a resident of India or a Non-Residential Indian (NRI).
A credit score is a 3-digit number ranging from 300 to 900. It is assigned by the credit information bureaus in India and helps lenders determine a borrower's credibility as per their credit history.
Having a good credit score increases your chances of credit card approval. Moreover, some credit card issuers extend their services only to borrowers with excellent credit behavior. Therefore, having a good credit score can help you enter exclusive CC memberships.
Borrowers who do not earn a stable income or have poor credit scores need to nominate a co-signer while applying for CC, who will take responsibility in the event of repayment default. The co-signer needs to have a stable source of income and an excellent credit score to ensure low credit risk to the issuer.
One can not avail add-on cardholder facility before attaining the legal age which is 18 years. Therefore, both the cardholder and the nominee have to be at least 18 years old.
Documents Required to Apply for a Credit Card
Here is a list of documents you will need to present to the lender while applying for a credit card.
You will need to present your employment status along with your salary details to the creditors so that they can determine your creditworthiness. The higher your income, the more your chances of approval for a higher credit limit. Some of the documents you can present as income proof include salary slips and bank account statements for the previous 3 months, Income Tax Returns and Form 16.
Any official or government-authorized document supporting your residence address must be submitted to the creditors. These documents may include a passport, driving license, voter ID, property documents, lease or rental agreement, utility bills, Aadhaar card, etc.
You can use any of the government-authorized ID cards like PAN card, Aadhaar card, voter ID, passport and ration card to present your identification proof.
Documents Required for the Self-Employed or Business Owners
If you are self-employed or a business owner, you will need the following documents to apply for a credit card:
Identity proof for business owners or self-employed individuals can be any government-authorized ID or document supporting their identity attested by a gazetted officer.
You can apply for a credit card by presenting any of the official documents, namely, a driving license, Aadhaar card, voter ID card, property documents, utility bills (telephone, electricity or water bills), etc.
Income and Business Proof
This includes your bank details, CA-audited profit and loss statement, IT returns for 2 years, business registration documents, GST certificate, etc.
Documents Required for Non-Residential Indian (NRI)
Here is the list of documents required by Non-Residential Indians to apply for credit cards.
NRI individuals need to present either their passport, driving license, PAN or Form 60 in absence of PAN to verify their identification.
To avail Indian credit cards, NRIs need to present any one document among the following: Title deed of a property in India, utility bills, the original statement of bank account in India, etc.
For income verification, NRIs can submit their overseas bank statements which are registered in India, credit card statements or any valid appointment letter or ID card issued by an organization.
Apart from these NRIs may also present documents authenticated by a recognised foreign organization, court magistrate, embassy, etc.
Documents Required for Students Credit Card Holders
Apart from the regular identity and address proof, student cardholders need to present the following additional documents while applying for a credit card
Students need to present a school certificate, passport, voter ID or birth certificate to verify their age.
University/College Enrolment Proof
You can present your college ID, admission slip, etc., as part of your college enrolment proof.
Final Words
The sections above have covered all the eligibility criteria for availing credit cards. Furthermore, you must consider some factors affecting your credit card eligibility. This includes pending debt, employment, credit score, etc. It is recommended to make all debt repayments on time and regularly check your credit report before applying for a credit card.
Frequently Asked Questions
Can I upgrade my credit card limit?
Yes, you can upgrade your credit card limit by requesting your lender for an upgrade or issuing a premium CC. The creditor will then recheck your financials and your credit behavior to decide if you are eligible for an upgrade.
What are the applicable charges that I need to pay to avail credit card?
You will need to pay for the registration fee, AMC (Annual Maintenance Charge), GST (Goods and Services Tax), etc. If you avail ATM services on a credit card, you will be liable to pay a cash advance fee. Furthermore, additional fees for international transactions, late repayments, over-limit, etc. are applicable to credit cards.
What are some advantages of using credit cards over debit cards?
Debit cards directly charge money from your bank account, whereas credit card amounts are charged on the line of credit. Therefore, you don't need to deduct your savings. Furthermore, credit card users can claim benefits like discounts, travel perks, coupons, cashback, and reward points. These are not available for most debit cards. Generally, considering the billing cycle, all credit cards extend 40 to 45 days of interest-free money.