Home Buying Guide: Steps & Tips for First-time Home Buyers
8 min read • Published 11 November 2022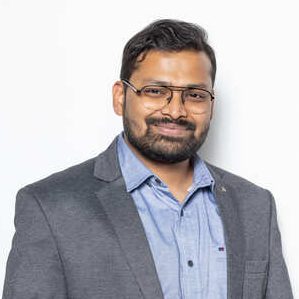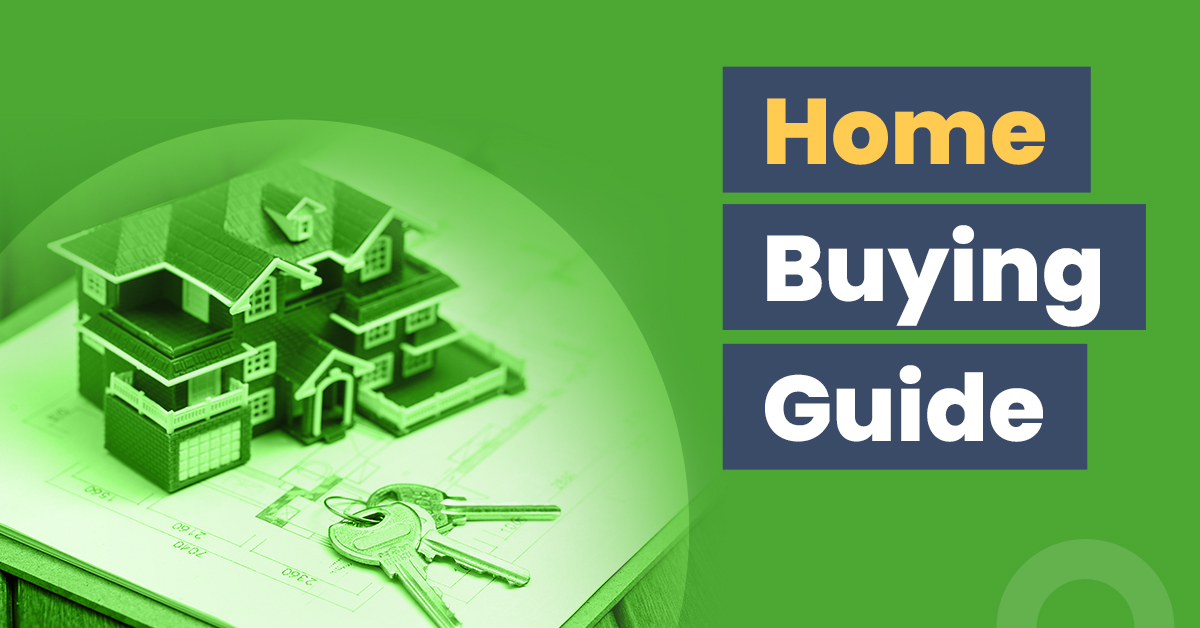 Purchasing a home tops the bucket list for many. However, if you are a first-time buyer, you should be aware of the detailed steps you are expected to follow for a hassle-free process. Here is a home-buying guide with detailed steps to take you through the process and turn your purchase into a valuable asset.
Steps to Buy a Home for First-time Buyers
Step 1: Research Well before Deciding on the Right Budget
Before deciding on the budget for buying your new house, it is important to research the current property rates well. There are several additional charges and sudden requirements of finances that affect the overall costs of your property. So, you must carefully decide on the budget within which you can get all the amenities you want without compromising your current lifestyle.
Step 2: Choose an Appropriate Location
The location of your property affects its cost to a significant extent. For example, if you select a house in a posh area, it will cost more compared to a house in a less fancy area. There are several factors that you must consider before finalising one. This includes its distance from your workplace, your budget and other contributing factors you feel are important. Once done, you must proceed to select a real estate agent.
Step 3: Select a Trustworthy Real Estate Agent
It is important to hire a real estate agent who can help you in finding properties as per your preference in location and budget. However, make sure that the agent you are choosing to hire is trustworthy and has a good market reputation. Otherwise, there are high chances of being a victim of fraud and losing all the money that you have been saving for your new house.
Step 4: Find out Rental Rates in that Locality
If you do not have immediate plans of shifting, you can put your house for rent. This way, you can earn extra from your property. However, you must find out the rental rates that people normally pay to estimate your earnings. If you find that it is sufficient compared to the rates of the property, then you must proceed with your purchase.
Step 5: Determine the Resale Value of that Property
You must also estimate the resale value of your house if you are purchasing with the aim of investment. You can do so by studying the property rate hike charts or evaluating the development of that area. If these amounts act as a good return compared to your investment, then you can purchase the house.
Step 6: Seal the Deal at an Appropriate Price
You must try to negotiate with the seller as much as possible to get the property at the best possible rate. Also, check if there are any hidden charges so that you do not have to pay later on. You must go through the agreement carefully and evaluate the clauses before signing the papers to ensure that there are no problems in future.
Step 7: Opt for a Home Loan if Needed
After finalising the deal, you can opt for a home loan to cover the expenses. However, you must thoroughly research different types of home loans, their application process, and do's and don'ts. This will immensely help you to choose the right home loan plan to meet your fund needs.
Step 9: Finalise the Registration Process
Once you complete the payment for your new home, you can proceed to complete its registration. There can be additional charges that you might need to pay during the registration process for your house. Once done, the house gets legally transferred to your name.
Step 10: Opt for Property Insurance
You can also opt for a property insurance policy to provide enough financial coverage in case of any accidental damages. However, you must conduct thorough research regarding the steps to buy, the premiums, and add-ons that different financial institutions offer before deciding on one.
Now that you know how to plan for buying a home, you can use some tips to maximise your benefit from the purchase.
11 Tips for First-time Home Buyers
Below are certain tips that can benefit you immensely in case you are a first-time home buyer:
Verify Property Details via the RERA Portal
RERA (Real Estate Regulatory Authority) is an online government portal that has all the details regarding a property. So, it is mandatory to verify the details of the property that you are purchasing to ensure that there are no legal disputes with the concerned property.
Determine the Additional Charges
You will need to pay registration fees and stamp duty charges while registering a property. These charges vary considerably with the city you live in. Hence, you must find out about the charges to estimate the right loan amount.
Check if the Project has Bank Approval
You must check if the house that you are purchasing has bank approval as Banks itself verifies everything. If it's not approved, then you must refrain from buying it even if you are getting it at a lower price. This is so because there is a high chance that it is associated with some illegal activities.
Calculate the Maintenance Cost
It is essential to calculate the maintenance cost of your property once its construction is completed. If you see that it exceeds the limit and disrupts your monthly budget, then you must think twice before going forward with your decision.
Check the Connectivity of Your Property Across the City
You must check how easily you can commute to different parts of the city while selecting a property. This is important since, if the house is situated in a remote region, you will need extra time and money to commute to places across the city.
Explore Amenities and Specifications on Your Property
You must ensure that your important amenities are available near your house. This might include but isn't restricted to gymnasiums, schools, parks or even medicine shops. This way, you can easily access your daily essentials within a short time.
Check Your Eligibility Criteria for Your Home Loan
Checking home loan eligibility criteria is important to avoid the rejection of a home loan before applying for one. This is essential as a loan rejection can negatively affect your CIBIL score. A low CIBIL score can result in difficulty in getting approval for an unsecured loan.
Explore Different Financial Institutions for the Best Offers
Before finalising a financial institution, you must compare the offers and interest charges by different financial institutions. This way, you can select the financial institution offering the lowest interest rate to save more on EMIs.
Arrange the Essential Documents if You Plan for a Loan
You must keep essential documents such as income proof documents, address proof documents, property papers, and so on. This will save you time during a loan application and minimise the chances of errors.
Strictly Adhere to Your Budget When Selecting the House
You must strictly adhere to your budget while purchasing a new house and must not deviate from it under any circumstances. Otherwise, it would adversely affect your current lifestyle, which might cause serious problems.
Final Word
As a first-time buyer, this home buying guide can be extremely helpful for you. Purchasing a new home bestows you with the advantage of owning a place all by yourself that offers a sense of security. Additionally, you can look at it as a good investment option with sufficient returns due to a constant increase in property prices.
Frequently Asked Questions
How long do you need to buy a home?
You will require about 6 months or more to find a home that is a perfect fit in terms of budget, locality, amenities and connectivity with other parts of the city. It takes about 30 – 90 days to find a home, 10 – 30 days to get loan approval, 20 – 30 days to draft a contract and about another 10 – 30 days to complete the payment process and get the keys.
How to select the right property for yourself?
You can consider the following things to select the right property for you:
Choose a house which is spacious enough and at the same fits your budget.
Check the infrastructure and availability of resources near the location.
What are the benefits of buying a home for the first time?
You can enjoy the following benefits if you are for the first time buying a home:
If you purchase a house under the PMAY scheme, you will have to pay only 8% GST instead of 12%.
You can enjoy tax deductions on interest rates under Income Tax Sections 80C and 24 up to Rs. 1.5 lakhs and up to Rs 2 lakhs respectively.
You will receive a 4% subsidy if your household income is ₹12 lacs and the principal amount is ₹9 lacs and a 3% subsidy if your household income is ₹18 lacs and the principal amount is ₹12 lacs.