Here's How You Can Get an Education Loan Without Collateral
9 min read • Updated 4 July 2023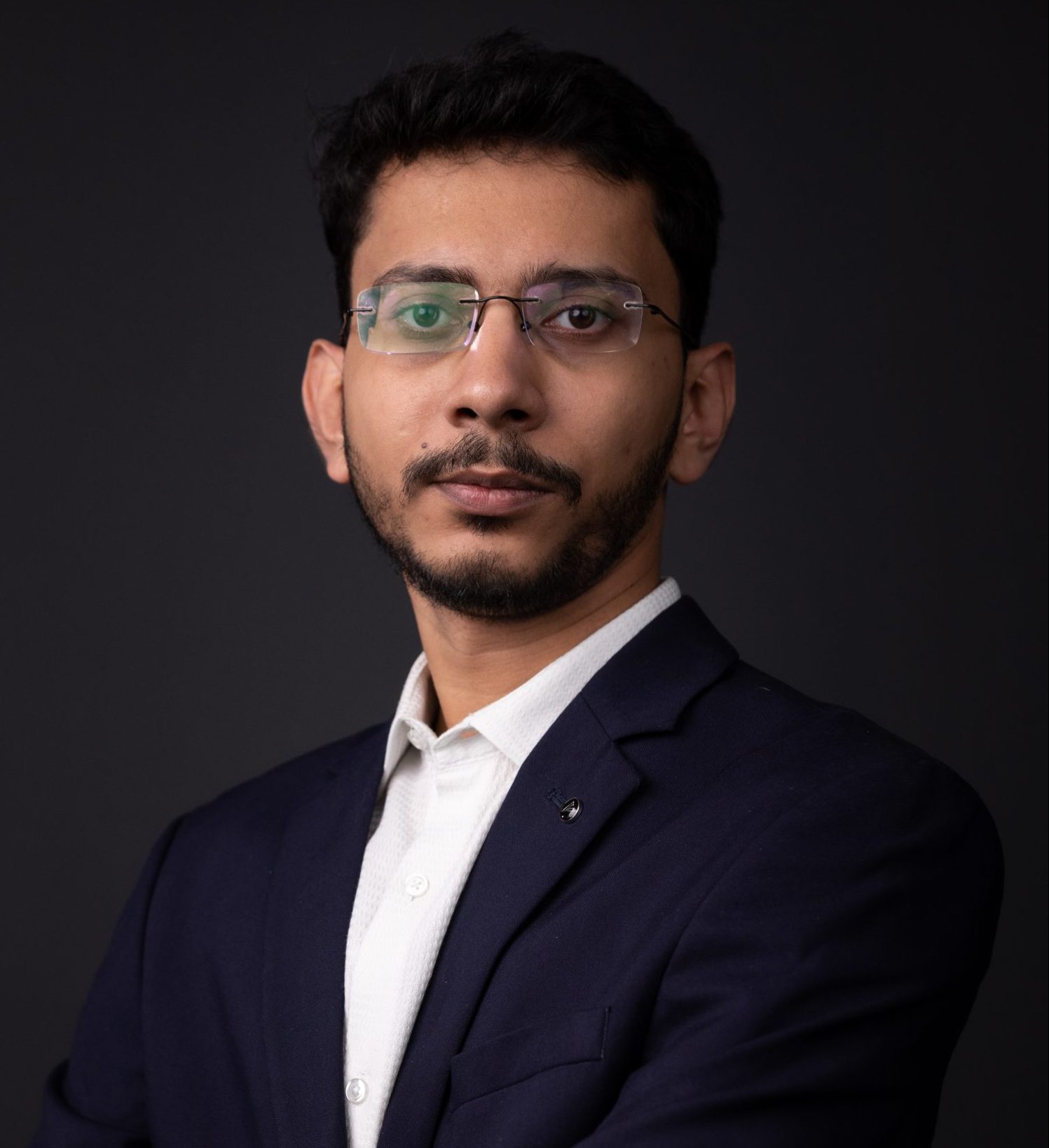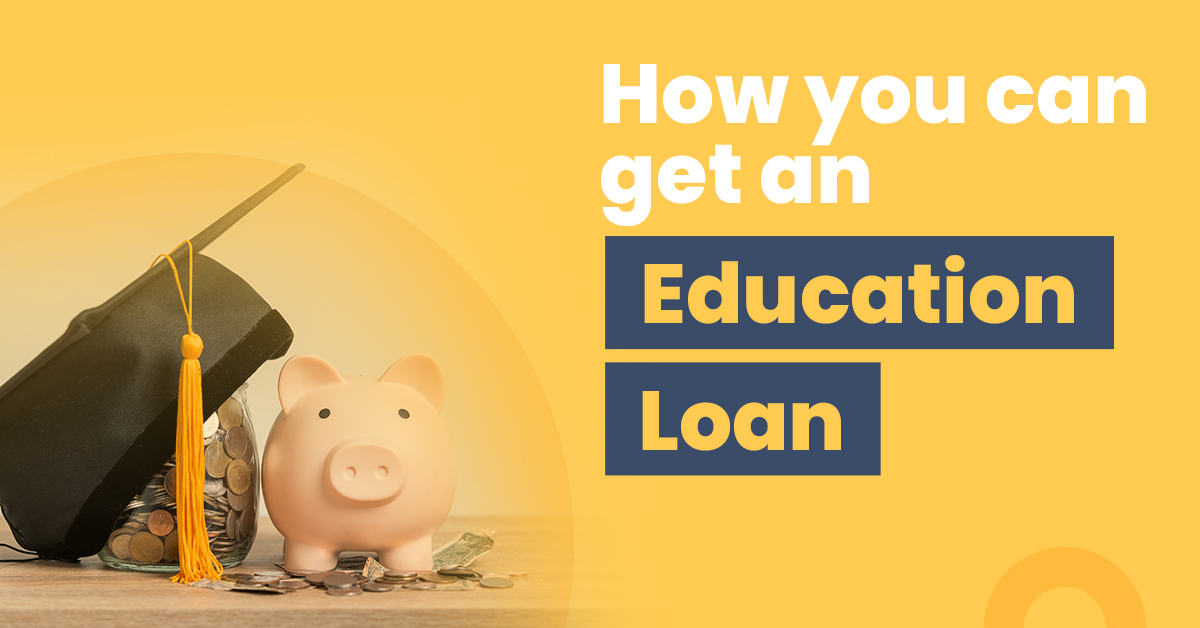 Education loans have made it easier for students to choose their dream colleges. However, to secure a loan, we usually need to pledge security in terms of a collateral, which may include fixed deposits, government bonds, shares, or even physical assets like a house. This is a crucial step for your lender as there is a possibility of you defaulting on your loan, in the event of which the collateral comes to the lender's rescue.
However, many students do not have collateral to pledge as security while some find it a risky affair. This discourages them from taking an education loan. But what if we say you can apply for an education loan without collateral? Yes, you read it right! Many banks offer education loans without asking for collateral security, thanks to the numerous schemes made available by the government and banking institutions. Read on to understand the process and other details of getting a collateral-free education loan.
Government Schemes for Collateral-free Education Loans
If you are searching for a collateral-free education loan scheme, you can go through the available government schemes mentioned below:
Credit Guarantee Fund Scheme for Education Loans (CGFSEL)
To help students with easy education loans, the CGFSEL was introduced by the Government of India in 2015. It can be a beneficial scheme for you as it ensures a loan coverage of ₹7.5 lakh without collateral. Below are some important points related to this scheme:
To apply for this loan, the student should belong to the Economically Weaker Section (EWS) category with annual income of the family being less than ₹ 4.50 lakhs.
When you opt for an education loan under this scheme, there will be no margin applicable for up to ₹4 lakh of the loan value. However, for a loan amount above ₹4 lakh, there will be a margin of 5% applicable for Indian education institutes, and for foreign institutions, the margin will be 15%.
According to CGFSEL, the interest rate cannot be more than 2% above the Base Rate, declared by a lending institution from time to time as per Reserve Bank of India guidelines. However, the rate may be revised from time to time keeping in view the prevailing interest rate as per the RBI policies.
Loans under this scheme can be availed from any public sector bank, private sector bank and foreign bank which is a part of the Indian Banking Association (IBA).
Vidya Lakshmi Portal Scheme
To help students reach their goals, the Ministry of Finance along with the Ministry of Education and IBA came up with the Vidya Lakshmi scheme. Under this scheme, students can apply for education loans via the Vidya Lakshmi Portal. This scheme focuses on helping young minds not only be educated but also be employable for ideal jobs. This scheme has several perks as mentioned below:
Through this scheme, you can avail collateral-free loan up to ₹4 lakhs from banks registered with the Scheme.
The rate of interest is based on a percentage to the Marginal cost of Credit based Lending Rates (MCLR) set by the RBI. So, the interest rates of these loans are 2% to 6% higher than the actual MCLR followed by the banks. However, the interest rates usually do not cross the bar of more than 10%.
Through this scheme, you can apply for a loan at three banks to increase your chances of getting an education loan.
Collateral-Free Education Loans by Private Banks
Various private banks also provide collateral-free educational loans, but the amounts and interest rates may vary. To help you with the insights, we have included the education loan schemes offered by some of the top private banks in India.
HDFC Bank
HDFC bank assures transparent education loan services with clear guidelines on eligibility and documentation. You can avail of a loan amount of up to ₹ 50 Lakh without collateral for selected institutes. According to the fee structure, the loan amount is directly dispersed to the educational institute. The repayment tenure of this amount can be a maximum span of 15 years. The bank even provides you with the scope of loan insurance (Credit Protect) where the insurance amount is made a part of the loan amount. HDFC bank has pocket-friendly repayment options that meet the needs of students of various backgrounds.
Federal Bank
You can easily apply for an education loan for up to ₹20 lakh without collateral at Federal Bank. Zero processing fee, subsidy provisions, and quick money lending are their attractive features. When you apply with Federal Bank, your guardian or parents need to be a co-borrower without any third-party guarantor. You have to repay the value within the decided tenure (maximum 15 years).
Axis Bank
Axis Bank has emerged as an easy source of loans for many students seeking large amounts for higher education in India and abroad. It provides collateral-free education loans of up to Rs 40 lakh with reasonable interest rates. The bank has a comprehensive scheme that covers both academic and non-academic educational expenses like living expenses and tuition fees. If you need a longer tenure to pay back your loan amount, then Axis Bank can serve your purpose as it provides up to 15 years to repay the loan.
Please note that this list is not comprehensive.
To provide further ease in repayment of education loans, the government offers a tax deduction on the interest payment of an education loan for 8 years under Section 80E of the Income Tax Act. There is no limit on the maximum amount that is allowed as deduction. You, however, need to obtain a certificate from your bank that segregates the principal and the interest portion of the education loan repaid by you during the financial year.
Points to Note Before Applying for Education Loans Without Collateral
You should always be cautious while picking a scheme for any type of loan, including an education loan. Check the points below to select the best option:
When you opt for an education loan without collateral, always remember that you need to have a co-applicant which may be your parent, spouse, or sibling. Plus, the details of your co-applicant, along with their income documents like Income Tax Return (ITR) documents and pay slips, are necessary.
The moratorium period, the time where the borrower is not required to repay the loan, provided by banks under IBA remains the same; it is the course period plus one year. However, it might deviate in the case of private banks.
Interest subsidies are offered by several banks; before applying for an education loan, make sure to check the details and go for the best-suited scheme.
As per RBI guidelines, there is no upper age limit of availing an education loan; however, banks may have different internal rules and regulations.
To access student loans, you have to be an Indian citizen. Besides, the institution you are seeking to take admission in should be accredited by National Assessment and Accreditation Council (NAAC)/National Board of Accreditation (NBA) or should be a Central Funded Technical Institution (CFTI) or Institution of National Importance (INI).
It would help if you have your admission letter ready before applying for a loan. Moreover, your Xth and XIIth mark sheets and admit cards should be kept handy to complete the application process smoothly.
If your loan application is granted by the bank, then the loan amount is directly disbursed to the institution according to the provided fee structure.
Conclusion
Education loans give you an opportunity to learn in your dream institution. Besides this, they also bring financial discipline into your life as you would need to pay the EMI every month when you start earning. With that, when you complete payment within the given span, your credit score increases and elevates the possibility of getting better offers when you take any credit like a personal loan, auto loan, home loan etc. later in life. This makes it essential to pick the right choice for yourself. Having a comprehensive knowledge of how various banking institutions can support your education, helps you in making the right choice. Hence, before considering a lender, check for the best offers available at different banks.
FAQs
Can I apply for an education loan of 7 lakh without collateral?
Absolutely! You can apply for an education loan of up to 7.5 lakh from any bank as per CGFSEL without any collateral. However, the interest rate and the conditions applied may be different in different banks.
Can I individually apply for an education loan without a co-applicant?
No, it is a mandatory rule to have a co-applicant while you apply for an education loan, regardless of the banking institution.
Is it possible to get a student loan of 50 lakh without collateral?
Indeed, you can apply for an education loan of 50 lakh without collateral; however, only a few banks provide this facility. A few banks like HDFC Bank can grant you such a high loan amount, but the interest rates may be high.
Does my CIBIL score affect my education loan amount?
Yes, it does. Your loan amount depends on your CIBIL score; the higher the CIBIL score, the better the possibility of getting a higher loan value. Moreover, when you have a higher CIBIL score, the applicable interest rates also decline and vice versa.
Will my academic performance be considered when I apply for an education loan?
Definitely, academic performance is a crucial parameter to improve your possibility of getting the desired loan amount. When you have a consistent track record in a premier institution, you get easy loan approval. On the contrary, students with inconsistent performance or getting admission in management or other quota have a meager chance of loan approval.