Guide for Hapur Commercial Real Estate Investment
10 min read • Updated 11 May 2023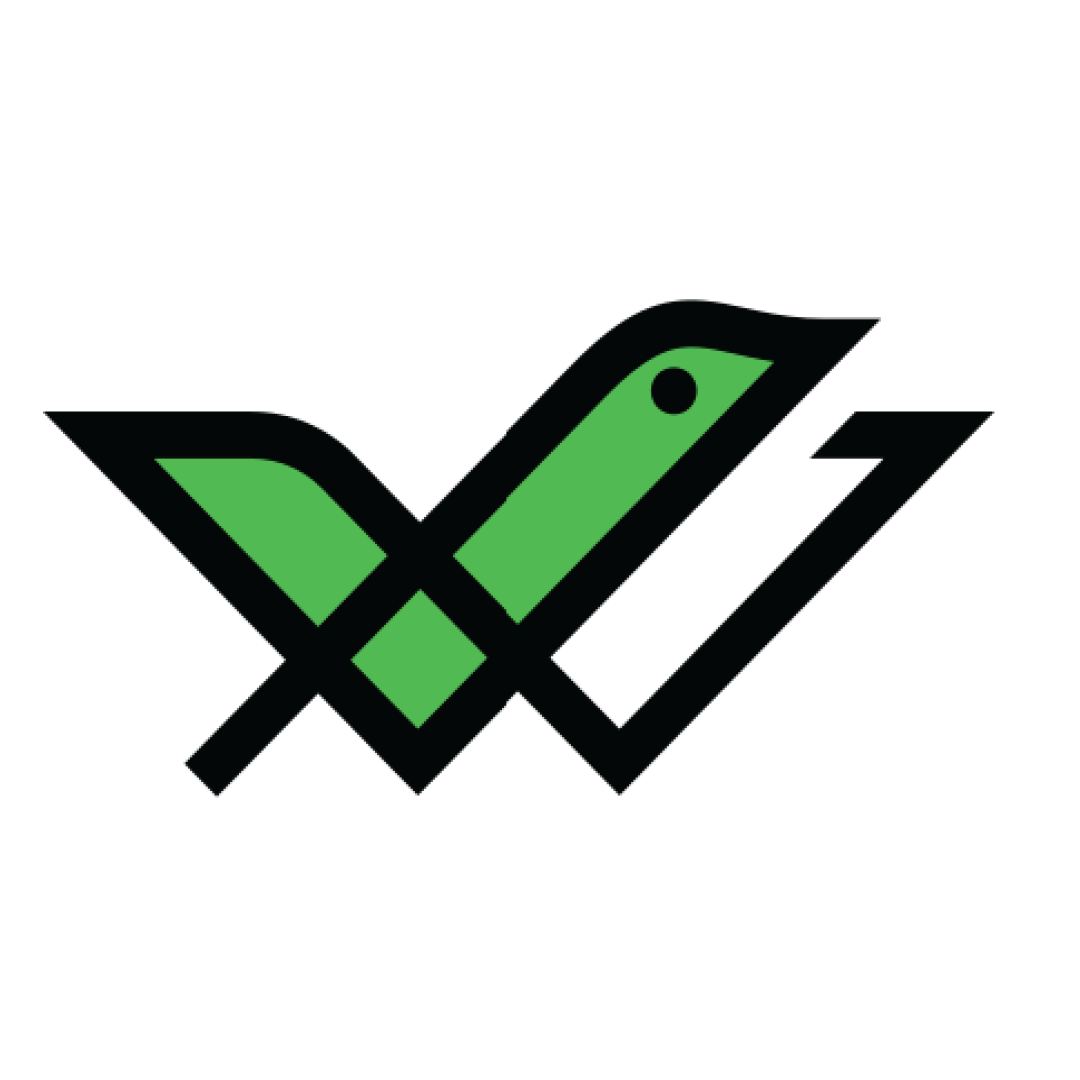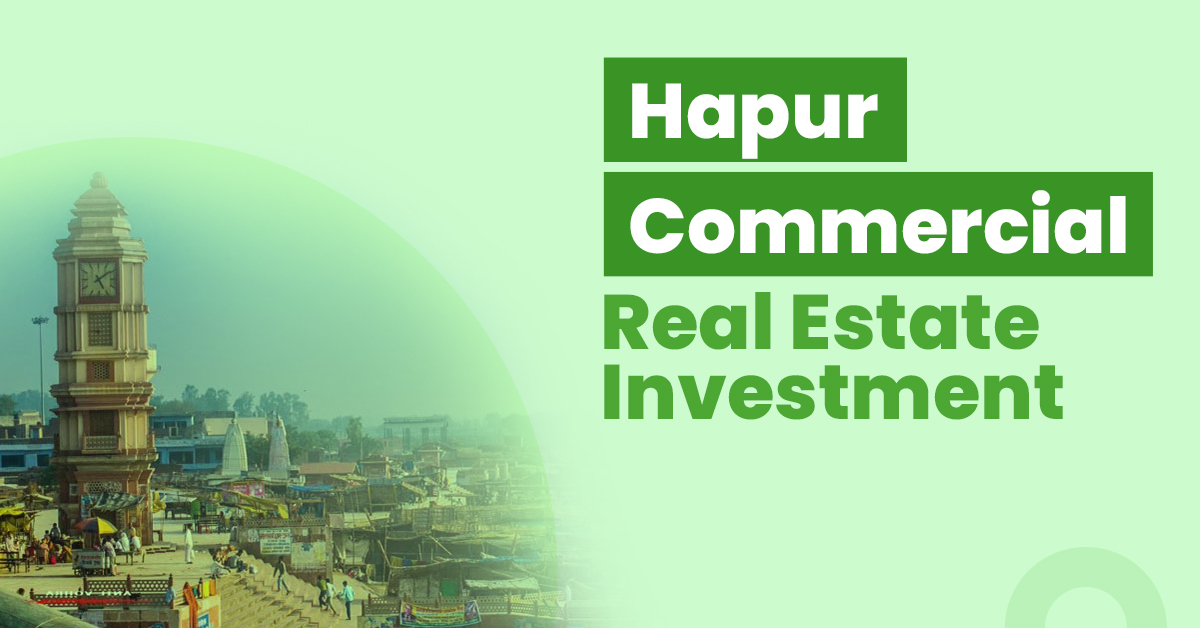 Located in Uttar Pradesh, Hapur has come to the forefront in recent times as a thriving industrial cluster of the state. Headquarters of its namesake district, this city has recorded significant achievements in the stainless steel hardware sector. Moreover, proximity to the national capital of Delhi has also made this lucrative for entrepreneurs around the country.
Therefore, if you are considering investing in the commercial real estate market of Hapur, now can be an ideal time for you.
Top Reasons to Invest in Hapur Real Estate
Some crucial reasons why you can opt to invest in the commercial properties here have been discussed below:
Hapur Is a Crucial Industrial Town
Over the years, several small and large-scale businesses have led to a thriving economic condition of this city. Other than the steel industry as mentioned above, this locality has also been home to the woods, paper, and handloom sectors.
Moreover, Hapur is also known for mass-producing home supplies and industrial chemicals. The city has numerous other successful business clusters in the electronics and automobile fields. So, quite naturally, commercial real estate is in higher demand here.
Hapur Is Part of the Delhi NCR
The country's capital and several prominent localities surrounding it had been labelled under the Delhi National Capital Region [NCR] by the government authorities. The primary target of establishing this planning region was to implement a streamlined and inclusive developmental policy.
As part of this region, Hapur has benefitted significantly. To elaborate, the rapid urbanisation taking place here has enriched this city with adequate resources needed to cater to the business needs of commercial conglomerates and start-ups coming here.
Comprehensive Improvement of the Standard of Living
Hapur has continued to be at the top of the leaderboard when it comes to implementing developmental projects. Its eponymous district itself has witnessed almost 300 new projects being inaugurated at the end of 2022.
These pivotal steps forward to sustainable economic development have made it easier for a business to have the infrastructures and equipment needed within its reach. The Hapur-Pilkhuwa Development Authority [HPDA] has also made pivotal contributions in laying the foundation of comparatively less expensive housing plans. Moreover, as National Highway 9 also goes through this city, Hapur remains well-connected to other landmarks of the nation. As a result, interstate trading or moving raw materials or completed products becomes exponentially hassle-free.
Commercial Real Estate Investment Opportunities in Hapur
So, if you are considering entering the real estate market of Hapur, investing in these localities can be ideal for your portfolio:
This area in Hapur has become a primary attraction for business owners in and around Uttar Pradesh. Home to the manufacturing plants of several leading companies, a notable market expansion has been apparent here. So, more and more entrepreneurs are showing interest in acquiring Greenfield and Brownfield sites here.
So, if you want to generate a stable income via rental earnings, appealing to the potential commercial tenants of this locality can be an informed decision.
The previously discussed HPDA schemes have been highly effective in Anand Vihar, turning this place into a place of immense interest for corporations. A striking infrastructural development here ensures that businesses operating from this locality can have a competitive edge in the open and free market on the national stage.
Things to Consider Before Buying a Commercial Property in Hapur
Before you are investing in the commercial real estate field of Hapur, it is ideal to keep a few things in consideration. These include the following:
The Credibility of the Builder
Whether it is commercial or residential, it is quintessential to ensure that you are dealing with a credible builder before making any significant financial decisions. That is why you consider running a thorough background check about the real estate development company. You can check out its website or keep a tab on the previous projects handled by it. Moreover, you must visit the site in person in which you would like to invest.
Availability of Amenities
Due to the diverse demands of a business, a commercial plot tends to require comparatively more amenities than its residential counterparts to appeal to potential tenants. So, you must make sure that the property you are investing in has all the necessary facilities present.
Therefore, visit the property to ensure the electric and water connections are installed appropriately. You can also consult with long-time residents of this area to make sure there are no recurrent issues with power cuts and potable water supply.
RERA Authentication of the Plot
As per the rules and regulations put forward by the Real Estate [Regulation and Development] Act of 2016, every commercial, as well as residential, property has to be registered with the Real Estate Regulatory Authority [RERA] of the respective states.
This act was passed by the Indian parliament as a regulatory measure on the real estate market, aiming to encourage newer investment in the sector by safeguarding the purchasers' interests. So, before you buy a commercial plot in Hapur, make sure all its papers are valid by visiting the official RERA website of Uttar Pradesh.
Stamp Duty in Hapur
The stamp duty of property is decided by the state government under whose jurisdiction this plot is located. So, when you are investing in the commercial sector of Hapur, you have to keep up with the stamp duty rates applicable in Uttar Pradesh:
| | |
| --- | --- |
| Categories | Stamp Duty Rate |
| Male | 7% |
| Female | 6% [Under terms and conditions] |
| Joint Owners [Male and Female] | 6.5% |
| Joint Owners [Male and Male] | 7% |
| Joint Owners [Female and Female] | 6% |
Registration Charges in Hapur
Registration charges, similarly, are also charged by the state government authorities. The rate of these charges has been provided below:
| | |
| --- | --- |
| Categories | Registration Charges |
| Male | 1% |
| Female | 1% |
| Joint Owners | 1% |
Hapur Commercial Real Estate Sector: What's the Forecast?
With a number of large-scale development projects slated for full-fledged operation in 2023, the commercial future of Hapur seems brighter. To elaborate, as many as eight different infrastructural improvement endeavours are supposed to be underway this year throughout the state of Uttar Pradesh.
These projects not only strengthen the interconnectivity of Hapur with other parts of the state but also provides it with the necessary stratagem and amenity boost. Additionally, the state itself has received ₹7 lakh crore worth of investment proposals prior to its Global Investors Summit.
With the business sector thriving like this here, the commercial real estate of Hapur is likely to be in higher demand in the coming days. So, if you are considering entering this investment market, it can be beneficial for you in the long run.
Commercial Real Estate vs. Other Asset Classes
Investing in different asset classes is an ideal way of diversifying your portfolio. However, depending on your risk tolerance capacity, you must decide which investments can be ideal for you. A detailed comparison of different asset classes and commercial real estate is provided below:
Commercial Real Estate vs. Residential Real Estate
Both commercial and residential real estate investments can be your ideal source of passive income. Note that there are diverse benefits to availing of these different kinds of properties. For instance, commercial properties tend to provide a higher return during the long haul. Therefore, you have a scope of accumulating significant equity during this time span.
On the other hand, as the initial investment threshold is comparatively lower, you can start investing in the residential real estate market with limited capital. Moreover, due to several tax benefits applicable for this kind of investment, you can potentially save up a hefty amount.
Commercial Real Estate vs. Stocks and Mutual Fund
Commercial real estate is known for its value appreciation qualities down the line. In other words, with proper maintenance measures undertaken, the rent and resale value of this plot can increase steadily. However, due to the volatile nature of the stock market and mutual fund investments, any guarantee of profit cannot be given.
Commercial Real Estate vs. Gold
As it has a highly liquid market, gold can come in handy as an investment tool to fulfil both your short and long-term financial goals. However, unlike commercial real estate, the value appreciation of gold is often correlated with the devaluation of paper currency. Real estate, on the other hand, is a hard asset. Therefore, it remains a comparatively safer investment option for you.
Commercial Real Estate vs. Bonds
Both bonds and commercial real estate can be a low-risk investment endeavour for you. Commercial plots are generally leased out for a longer tenure. Therefore, you can rest assured about a steady and predictable cash flow for a significant amount of time.
Investing in bonds, much like real estate, can be started with limited initial capital. Moreover, there is an inherent capital protection mechanism for this measure. So, if you hold the bonds till the end of their maturation period, you are guaranteed to receive that initial investment amount back.
The differences between the key characteristics of these asset classes have been provided in the table below:
| | | | | | |
| --- | --- | --- | --- | --- | --- |
| Parameters | Commercial Real Estate | Bonds | Gold | Residential Real Estate | Stocks & Mutual Funds |
| Returns | High | Moderate | Moderate | Moderate | High |
| Liquidity | Low | Moderate | High | Low | High |
| Risk | Low | Moderate | Low | Low | High |
| Volatility | Low | Low | Low | Low | High |
| Ticket Size | High | Varies | Low | High | Varies |
So, are you looking to invest in low-risk bonds alongside commercial real estate to earn a fixed income? Consider registering with us today!
Steps to Invest in Commercial Real Estate in Hapur
You must follow a few simple steps to invest in the commercial real estate sector in Hapur.
STEP 1: Prepare a budget for your property purchase considering the additional costs applicable over and above the plot value itself.
STEP 2: Shortlist a number of sites which fit your requirement and budget concerns.
STEP 3: Visit these properties in person and check out the testimonials online about the previous projects undertaken by the developers.
STEP 4: Check the RERA authentication of the property.
STEP 5: Pay off the concerned authorities to claim legal ownership of the property.
STEP 6: Get adequate insurance cover for this newly acquired commercial real estate.
Final Word
With a thriving industrial cluster and burgeoning infrastructural overhaul, Hapur had rapidly become a place of immense interest for leading corporations and start-ups alike. Therefore, if you are considering entering the commercial real estate investment market entry, Hapur can be an ideal city for you.
Frequently Asked Questions
How does the Union Budget of 2023 help the commercial prospects of Hapur? 
The Union Budget of 2023 had marked a significant rise in the central tax revenue generation for the state of Uttar Pradesh. Additionally, it has received the highest funding disbursal in order to modernise the railway services. These improvements in socioeconomic standing is likely to make the commercial hubs of this state – like Hapur – even more lucrative for business owners. 
Which start-up businesses have a prominent presence in Hapur?
Several start-up entities have made their marks in Hapur in the arena of semiconductors, bio-tech, digital marketing etc. 
What is the average return rate on commercial real estate via rental income? 
You can enjoy a comparatively higher return-on-investment [RoI] rate from commercial real estate rental earnings, as the yield tends to be around 8% to 11%. 
What is the closest airport to Hapur?
The Indira Gandhi International Airport is the closest airstrip from Hapur.