Guide for Gulbarga Residential Real Estate Investment
9 min read • Updated 11 May 2023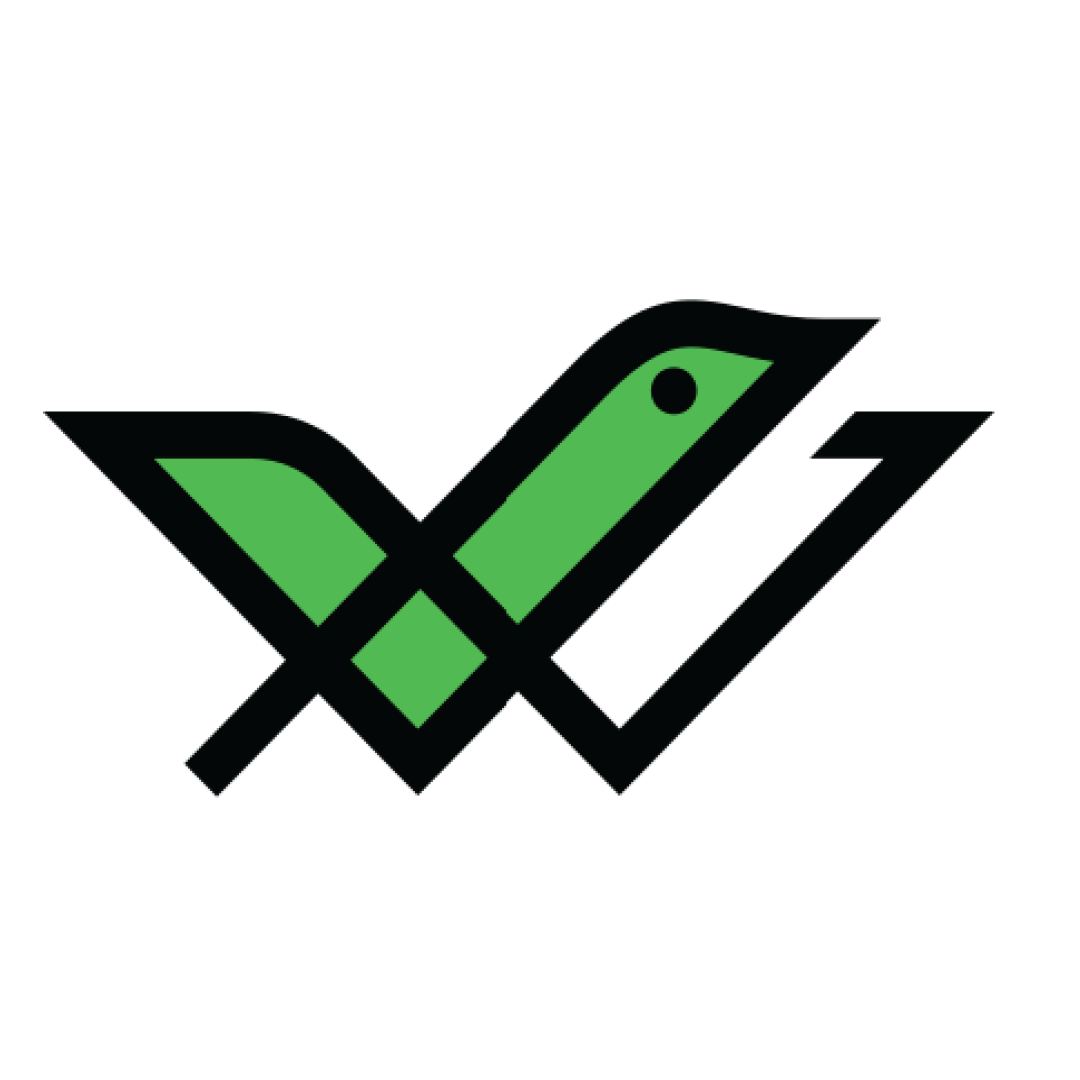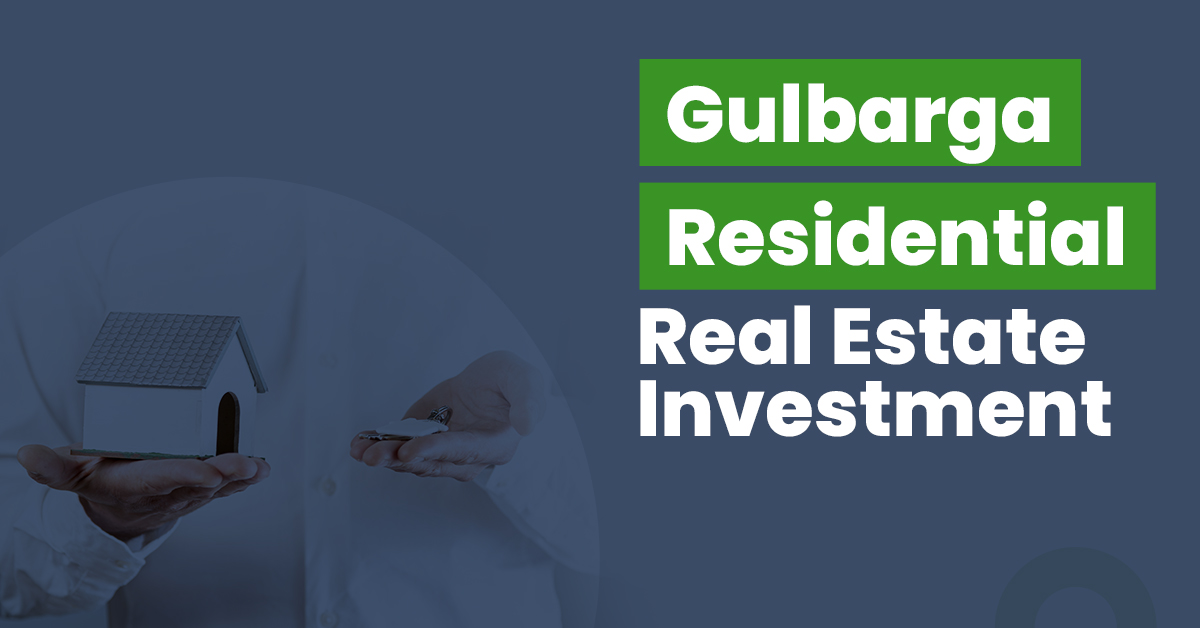 Gulbarga or Kalburgi is a tier 2 city in Karnataka. It is surrounded by Bijapur and Sholapur on the west, Bidar and Osmanabad districts on the north, and the Yadgir district on the south. The city is the 5th most populated in Karnataka and it's in great demand among real estate investors for its amenities and social infrastructure.
This city has some of the best educational, and medical institutes which are facilitated by well-planned transportation infrastructure. Gulbarga is well-connected to places like Bangalore, Bidar, Bijapur and Hyderabad via roads and Delhi and Mumbai via trains.
Furthermore, one of the major factors behind Gulbarga's rise in demand for real estate is its low crime rate. With a crime rate of 150.33, it can be considered one of the safest cities to live in, compared to Karnataka's average crime rate of 248.1.
Lastly, if you are looking to invest in a high-prospect property in Gulbarga, consider going through our guide on residential real estate investment.
Top Reasons to Invest in Gulbarga Real Estate
Let's get to know some interesting features of Gulbarga that might entice you to purchase a property:
Gulbarga has a well-established inter and intra-city connectivity. The nearest domestic airport in the city, Kalaburagi Airport is just 12 km away, which at present facilitates transit to Bengaluru. Rajiv Gandhi International Airport is 220 km from Gulbarga and is easily accessed via cabs or trains.
The Gulbarga Railway Station has 4 platforms, where over 84 trains pass through, connecting the city to some prominent cities like Bangalore, Hyderabad, Chennai, etc.
Residents of this city can use buses from the Karnataka State Road Transport Corporation (KSRTC) and privately owned buses to travel to cities like Hyderabad, Solapur, Pune, Mumbai, Bangalore, etc.
Gulbarga is home to some of the prominent educational institutions in India like Gulbarga Institute of Medical Science, Central University of Karnataka, etc. Many families come to reside here because their children can go to a reputable school or college here. There are also a number of reputable primary and senior secondary schools spread across the city.
Lastly, although Gulbarga's economy primarily depends on the agriculture sector, the manufacturing industry is on the rise lately. New industries in the cement, leather, chemicals and textile sector are emerging in this city. Some of the renowned organisations in Gulbarga where people can find employment include Mahindra, Siemens, Samsung Electronics, etc.
Residential Real Estate Investment Opportunities in Gulbarga
Here are some famous localities in Gulbarga that you may consider for investing in residential real estate
If you have already decided to buy residential properties in Gulbarga, look no further from Biddapur Colony. The locality is connected to National Highway- 65 and NH- 50, making local transit way more convenient for the residents.
In addition, the city has access to all urban amenities including quality schools and medical services in its proximity like Chanakya School, Mehta School, Sri Venkat Sai Surgical and General Hospital, etc.
The average property price in Biddapur Colony is ₹2,388 per square foot.
Kusnoor is one of the most renowned localities in Gulbarga because of its connectivity to nearby cities and affordable real estate. Residential plots here are in high demand among builders to develop affordable but prospective accommodations for home seekers.
Moreover, the city has access to numerous marketplaces and recreational centres which keeps the residents connected to an ambient urban lifestyle.
The property prices in Kusnoor are around ₹2,100 per square foot.
Things to Consider before Purchasing a Residential Property in Gulbarga
Given below are the important factors to consider before purchasing residential real estate in Gulbarga:
The first thing that comes to mind before purchasing residential real estate is the amenities offered by the city and its localities. Generally, cities with round-the-clock water and electricity supply, easy access to healthcare and educational institutions, and connectivity are desirable among home seekers. Moreover, these factors are responsible to evaluate the market value and future price of real estate.
Location plays a vital role in determining a city's connectivity. Usually, cities with proper transportation channels connecting major cities in India and abroad through roadways, railways, and airways make the resident's commute extremely convenient, especially for office-goers and students.
Real Estate Regulatory Authority or RERA, is a governing body framed under the Real Estate (Regulation and Development) Act 2016 to promote transparency in the real estate industry. It authenticates builders and real estate based on their portfolios.
Visit Karnataka's official RERA portal to check the legitimacy of a builder or a real estate project in Gulbarga.
Stamp Duty in Gulbarga
The stamp duty rates in Gulbarga are as follows
| | |
| --- | --- |
| Property Value | Stamp Duty |
| < ₹20 lakh | 2% of the market price |
| ₹21 lahks to ₹45 lakhs | 3% of the market price |
| >₹45 lakhs | 5% of the market price |
Registration Charges in Gulbarga
Here are the registration charges for Gulbarga residential real estate
| | |
| --- | --- |
| Gender | Registration Charges |
| Male | 1% |
| Female | 1% |
| Joint (Male + Female) | 1% |
| Joint (Female + Female) | 1% |
Gulbarga Residential Real Estate Sector: What's the Forecast?
Thanks to the government's active involvement, Gulbarga is recently undergoing several developments, which aim to establish better connectivity between the villages and the city. Honourable Prime Minister, Narendra Modi announced an allocation of ₹10,800 crores for rural development projects and water supply for farmers for drinking and irrigation.
The State Government plans to set up 1,000 acres of land for the development of one of the proposed seven major textile parks of India in Gulbarga. The project aims to generate at least 25,000 employment opportunities.
Moreover, the city has some renowned tourist attractions like Khwaja Banda Nawaz Dargah, Sharana Basaveshwara Temple, Budhha Vihar, etc, which attracts tourist from all over India and abroad. Real estate investors can take advantage of the opportunity by renting tourist accommodations to earn passive income.
With the recent industrialisation and developmental projects, Gulbarga has the potential to cater to prospective real estate. Therefore, as the city is under an intensive developmental phase, this would be the best time for home seekers to start investing in residential real estate.
Residential Real Estate vs Other Asset Classes
The section below discusses the difference between residential real estate and other asset classes based on various parameters.
Residential Real Estate vs Gold
Gold is a commodity and carries higher liquidity than residential real estate. However, in terms of returns, real estate is much more lucrative. In addition, physical gold is vulnerable to damage and theft, whereas real estate is much easier to manage and can also earn passive income through renting.
Residential Real Estate vs Bonds
Although residential real estate can net higher returns over time, bonds are a much safer mode of investment. Residential real estate investments carry more tax benefits and can be a more appropriate instrument to beat inflation.
By investing in top-rated bonds on our homepage, you can get up to 9-11% returns, which can help beat inflation. Why not check our services today?
Residential Real Estate vs Commercial Real Estate
Commercial real estate can earn higher returns than residential real estate. However, residential real estate comes with better tax benefits, unlike commercial real estate, which also carries high credit risk.
Residential Real Estate vs Mutual Funds and Stocks
Mutual Funds and stocks have the potential to earn lucrative returns. However, they are vulnerable to market risk and volatile in nature. On the other hand, residential real estate is a far safer mode of investment.
The table below compares residential real estate to other asset classes based on returns, volatility, liquidity, risks, and ticket size.
| | | | | | |
| --- | --- | --- | --- | --- | --- |
| Parameters | Residential Real Estate | Stocks & Mutual Funds | Gold | Commercial Real Estate | Bonds |
| Returns | Moderate | High | Moderate | High | Moderate |
| Liquidity | Low | High | High | Low | Moderate |
| Risk | Low | High | Low | Low | Moderate |
| Volatility | Low | High | Low | Low | Low |
| Ticket Size | High | Varies | Low | High | Varies |
Steps to invest in Residential Real Estate in Gulbarga
Follow the steps below to start investing in residential real estate in Gulbarga:
Step 1: Allocate a suitable budget for investing in residential real estate, based on the amount that you can afford to pay for EMIs.
Step 2: Sort out favourable locations based on the amenities and social infrastructure offered.
Step 3: Shortlist a residential property, which best suits your criteria and budget.
Step 4: Visit the site, to verify its prospects and market value.
Step 5: Prepare all the required documents, and assign a legal assistant to proceed through the documentation, to avoid any dispute or contract loophole.
Step 5: Pay for the sales deed, stamp duty, registration charges, professional charges and other applicable fees, to complete the property handover.
Step 6: Get the property insured to protect yourself from any financial loss in future.
Final Words
With numerous developmental projects in the pipeline, Gulbarga offers many opportunities for residential real estate investment which you may not want to miss. However, before investing in real estate, make sure to check the locality, its safety, liveability and the amenities available. Checking the authenticity of a property on the state's RERA is another essential thing you should do.
Frequently Asked Questions
Are Kalaburagi and Gulbarga same?
Kalaburagi was formerly known as Gulbarga. The name Kalaburagi was effectively adopted on November 1, 2014. 
What is Stamp Duty?
Stamp duty is a legal tax that has to be paid to the State Government to authenticate and verify property handover.
What is an agreement for sale?
An agreement for sale is an official document that states all the terms and conditions under which a property has to be transferred by the seller to the home seeker. It is very different from a sales deed which confirms that the property has been transferred to the buyer.
What is the metro area population in Gulbarga?
The population in the metro area in Gulbarga is around 7,19,000 as of 2023, with an almost constant growth of 2.20% per year.