Guide for Tumkur Residential Real Estate Investment
10 min read • Published 4 January 2023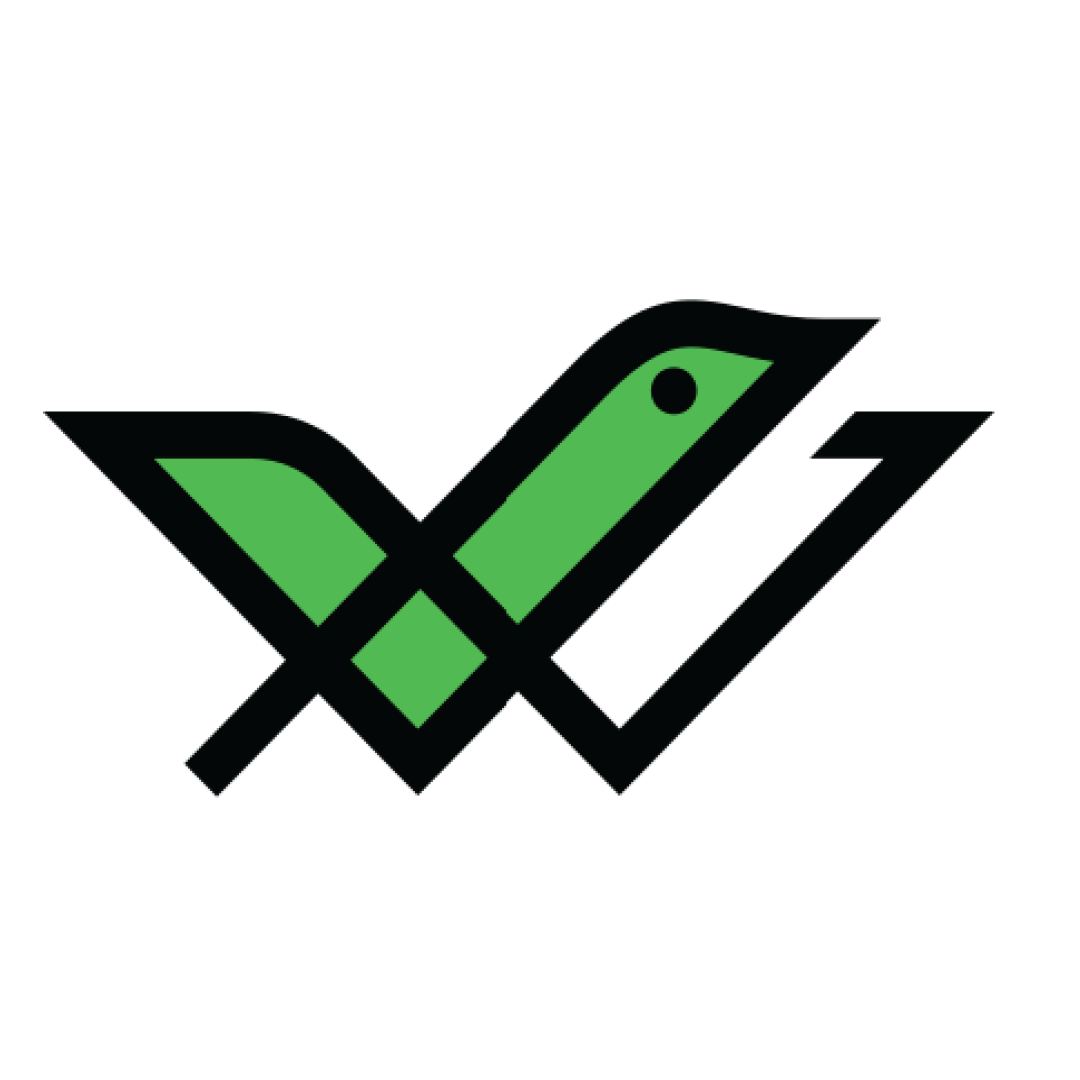 Tumkur is a developing educational hub in Karnataka. Covering an area of 10,598 sq. km., it is the 3rd largest district in Karnataka. It is also the 4th largest district in terms of population in the city, having a population of 2,678,980. This district is also included in the Smart Cities Mission of the Central Government.
Tumkur, located 70 km from Bangalore, has excellent transportation facilities, both by road and railway. It is connected to Bangalore by NH 48 and NH 73.
This district is well-developed in terms of the infrastructure and amenities available here. Apart from basic necessities like hospitals, educational institutions and banks, this city also keeps its residents well-entertained, with the numerous malls, cinema halls and restaurants available within the city.
Tumkur is also an important commercial centre with a lot of employment opportunities for migrants. Most prominent industries in this district are agro-based industries and electronic-manufacturing industries. Apart from that, being a religious tourist destination, it also has a substantially developed tourism industry.
Due to these factors, Tumkur is one of the best districts for residential property investments. Read more about the perks of investing in Tumkur's flourishing residential real estate sector.
Top Reasons to Invest in Tumkur Residential Real Estate
Here are some of the major factors which makes Tumkur one of the best places for residential property investments:
If you are looking for a place in Karnataka where you can live a comfortable life at a lower cost, then Tumkur is the place where you should buy your dream home.
From having some of the best healthcare facilities to being one of the flourishing educational hubs in Karnataka, this district has it all. However, the average monthly living cost in Tumkur is ₹17,500, which is quite less than that of Bangalore, which is around ₹25,000.
Tumkur is well-connected to different cities of the country by roadways and railways. Being a prominent industrial and tourist destination are the major reasons behind the district's increasing popularity as a residential destination.
The Karnataka State Road Transport Corporation (KSRTC) runs bus services within the city as well as to other cities in the state. It links Tumkur to Bangalore, Doddaballapur, Tiptur, Shravanabelaguia, Chintamani, Hassan, Mangalore and Mysore.
Furthermore, the transportation facilities in this district are augmented by railway connectivity. There are a total of 17 railway stations, all coming under the South Western Railway Zone.
In healthcare, you can find both public and private hospitals, as well as primary healthcare centres. In government healthcare services, there is 1 district hospital and 9 Taluka hospitals. There are also 106 well-equipped private hospitals and 40 private nursing homes.
In terms of education, Tumkur has its own university, 38 degree and postgraduate colleges, 2 medical colleges, 5 engineering colleges, 1 dental college and several polytechnic colleges.
In this district, there are several recreational amenities as well for maintaining a comfortable lifestyle. There are several spas and gyms in this district like Viva Fernleaf Resort and R.R. Bulls Gym. From having several excellent cinema halls to having numerous restaurants like Swathi Delicacy, The Hut, Vilasi Delight and others, Tumkur is one of the best cities to lead a decent lifestyle at economical rates.
Residential Real Estate Investment Opportunities in Tumkur
Given below are some of the best localities in Tumkur where you can buy a residential property:
Tiptur is one of the popular residential localities in Tumkur. If your priority is having excellent transportation connectivity within the district, then Tiptur is one of the best places to buy a home.
Apart from being well-connected to other areas of the district and having 10 bus stops nearby, this area is also located near Tiptur railway station and ShriSharda Nagar railway station. Thus, this area is also well-connected to other neighbouring cities and towns in the state.
There are many hospitals in this area like CT Centre and Mudra hospital, RastriyaSeva Hospital and Sri Ranga Hospital. There are also some good schools nearby like Daffodils School and Nalanda English School. Additionally, there are also several malls and restaurants in this area.
Madhugiri is one of the best localities where you can buy a home. Besides being well-connected to other parts of the district, this area has access to some of the best infrastructure and amenities in the district.
There are several public and private hospitals in this area, like General Hospital, Madhugiri and JS Hospital. There are also several schools near this area, like SM English School, Mount View Public School, Jupiter Public School and Moulana Azad Model School.
Additionally, there are numerous malls, shopping markets, plazas and restaurants in this neighbourhood. Some of the best shopping plazas in this locality are MJS Complex, Sri Nidhi Complex and Eshwar Arcade. You can also enjoy a weekend having dinner at one of the numerous fine restaurants in this locality.
Things to Consider Before Buying a Residential Property in Tumkur
Here are some of the significant factors to keep in mind while deciding on a residential property:
The budget is the most important determinant in deciding the right property for you. Thus, you should finalise your budget before selecting a property.
For doing that, calculate your expenses and your income. Also, include your savings and investments to arrive at a budget. Also, take account of the loan options that are available to you.
Another important factor to consider while looking for residential real estate is that it should be in a prominent locality.
The area should have the requisite infrastructure and amenities for healthcare, education, transportation and recreation. A property which is not located at a location with the basic amenities will have a low rental prospect and a low resale value.
Under the Real Estate Regulatory Authority Act, 2016, every state has a statutory body which is responsible for regulating the real estate market. The main aim of this body is to maintain transparency and accountability in the state's real estate business and prevent property-related fraudulent activities.
Therefore, before deciding on a property in Tumkur, visit the Karnataka RERA website and check the authenticity of the property and its builder.
Stamp Duty in Tumkur, Karnataka
Given in the table below are the stamp duty rates in Tumkur:
| | |
| --- | --- |
| Property Value | Stamp Duty Rate |
| Below ₹20 lakh | 2% |
| Between ₹21 lakh and ₹35 lakh | 3% |
| Above ₹35 lakh | 3% |
It should be noted that the stamp duty charges for residential property in Tumkur are the same for male, female as well as joint ownership.
Registration Charges in Tumkur, Karnataka
Given below are the registration charges for residential property in Tumkur:
| | | |
| --- | --- | --- |
| Property Value | Registration Charges | |
| Below ₹20 lakh | 1% | |
| Between ₹21 lakh and ₹35 lakh | 1% | |
| Above ₹35 lakh | 1% | |
The registration charges for men, women and joint owners are the same in Tumkur.
Residential Real Estate Sector in Tumkur: What's the Forecast?
The development of residential real estate in any city depends on its urbanisation and the development of its connectivity infrastructure as well as other amenities. The job prospects of a city also play a large part in this.
Tumkur is one such district which is witnessing rapid progress. The centre has chosen Tumkur as one of the 100 cities for its Smart Cities Mission. The plan is to transform it into a major industrial region in the state. For realising that, the centre has already allocated ₹500 crore, with further financial support on the way.
The road and railway connectivity of this district are under continuous development. Tumakuru Road is set to receive large-scale infrastructural upgrade. With the Satellite Ring Road project in full swing, it is likely to add to the real estate growth in this area. Furthermore, it will improve the connectivity of the city by linking it with the proposed Bengaluru-Pune-Mumbai expressway.
Furthermore, to ease the pressure on Tumkur Road, the central government has given a green signal towards the development of the multi-modal logistics park (MMLP) at Dobbespet.
As part of the Smart City Mission plan, the centre has decided to attract investors and increase employment opportunities in the district. Furthermore, Tumakuru Smart City Limited (TSCL) has issued a tender for the development of a 20 MW floating solar power project, to enable environment-friendly power generation in the district.
Residential Real Estate vs Other Asset Classes
Here is a comparison between residential real estate and other asset classes which will help you make an informed investment decision:
Residential Real Estate vs Commercial Real Estate
Commercial real estate is much more profitable than residential real estate due to its higher rental yield and resale value. However, it is easier to find tenants for residential properties due to their lower rent. Furthermore, residential properties also have some tax exemptions which commercial properties do not enjoy.
Residential Real Estate vs Gold
Residential real estate can get you higher profits than investing in gold due to the rental prospects of residential properties. However, gold has higher liquidity than residential properties. Therefore, residential real estate tends to be ideal if you have a mid to long-term investment horizon.
Residential Real Estate vs Stocks and Mutual Funds
Stocks can get you higher profits than residential real estate. However, stocks are highly volatile and the returns fluctuate according to the market conditions. Thus, residential properties are a safer option for investment. You also get to earn passive rental income from property investments.
Residential Real Estate vs Bonds
Both residential real estate and bonds can get you stable profits. However, investing in bonds involves a lower credit risk than in the case of residential properties. Furthermore, bonds have higher liquidity than residential real estate.
Are you interested in investing in bonds? If yes, register on our platform today to invest in the top-rated bonds in the market at no additional costs or hidden charges.
Given in the table below is a comparison between the different asset classes on the returns, liquidity, risk, volatility and ticket size:
| | | | | | |
| --- | --- | --- | --- | --- | --- |
| Parameters | Commercial Real Estate | Stocks & Mutual Funds | Gold | Residential Real Estate | Bonds |
| Returns | High | High | Moderate | Moderate | Moderate |
| Liquidity | Low | High | High | Low | Moderate |
| Risk | Low | High | Low | Low | Moderate |
| Volatility | Low | High | Low | Low | Low |
| Ticket Size | High | Varies | Low | High | Varies |
Steps to Invest in Residential Real Estate in Tumkur
Follow these steps to invest in residential real estate in Tumkur district:
Step 1: Finalise your investment budget.
Step 2: Search online for the localities which are witnessing rapid development.
Step 3: Shortlist some of the best localities and visit them. Look into the infrastructure and amenities available nearby.
Step 4: Select a suitable property and prepare the documents of ownership like the title deed, encumbrance certificate, possession letter, etc.
Step 5: Complete the payment procedure and then pay the requisite stamp duty and registration charges to become the legal owner of the property.
Final Word
Tumkur is a rapidly developing district with a flourishing residential real estate scenario where you can find your dream home. With its infrastructure and amenities, employment opportunities and low living cost, Tumkur is one of the best places to live right now.
It is advisable to consult a real estate agent to make a better choice while investing in residential properties in Tumkur.
Frequently Asked Questions
Does Tumkur have an airport facility?
No, Tumkur does not have an airport. The nearest airport to this district is the Bengaluru International Airport, which is 90 km from Tumkur.
What is the current price for residential properties in Tumkur?
The property prices in Tumkur vary according to the locality. The prices per square foot for residential property range between ₹2500 to ₹8750. 
What is stamp duty?
Stamp duty is a legal tax that is imposed by the state government on the purchase of a property. It is payable under the Indian Stamp Act of 1899.