Guide for Thoothukudi Residential Real Estate Investment
11 min read • Updated 11 May 2023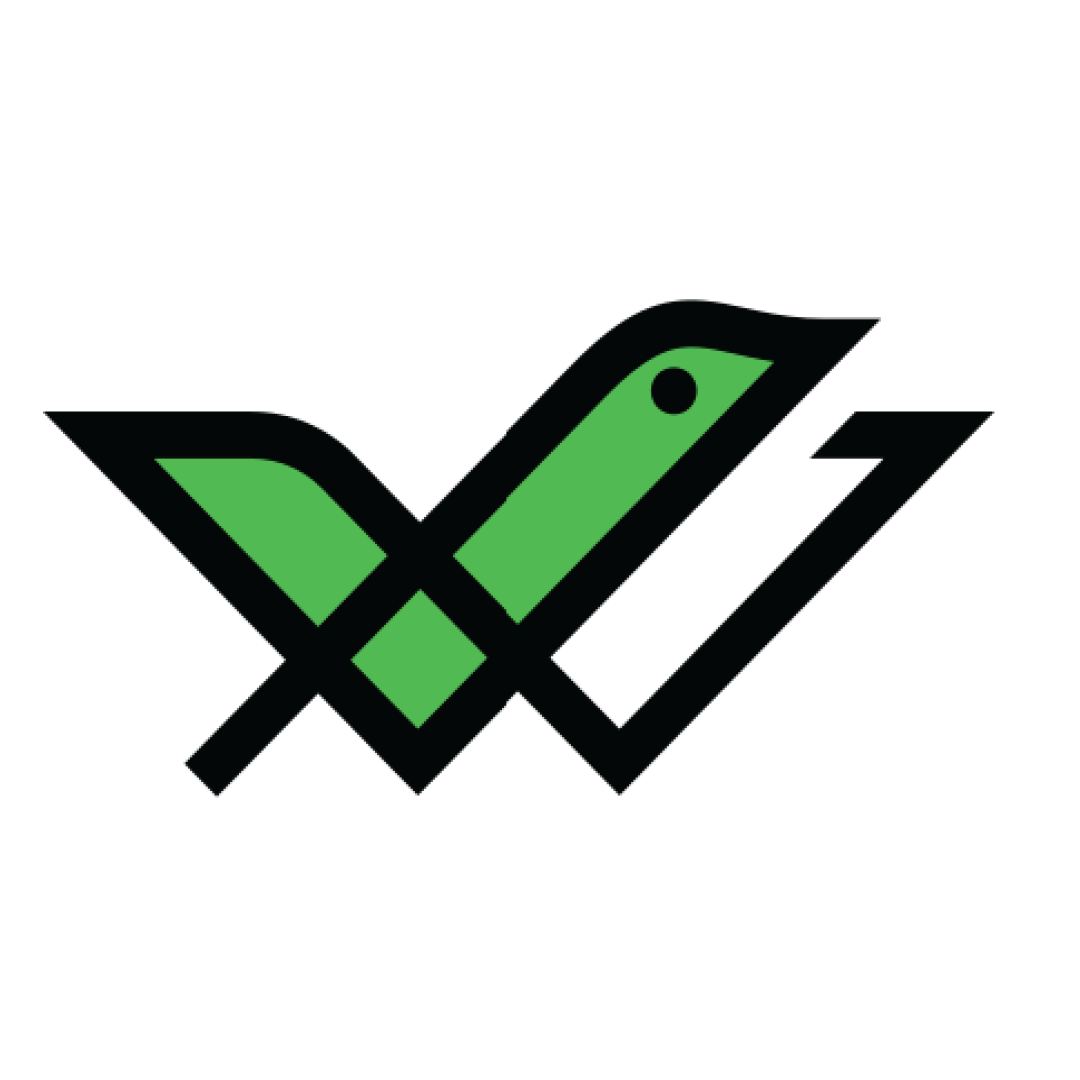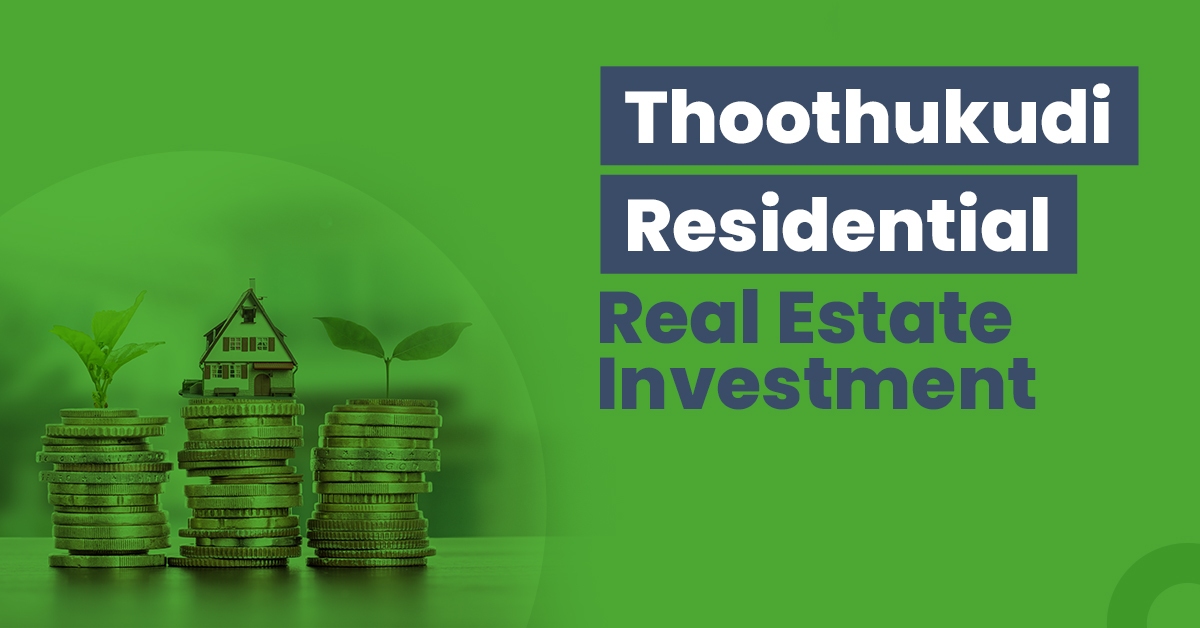 Thoothukudi formerly known as Tuticorin is a port city alongside an industrial city located on the Coromandel Coast of the Bay of Bengal in Tamil Nadu. Thoothukudi is also known as "Pearl City" owing to its pearl fishing.
Apart from fishing, it has plenty of industries such as agriculture, chemical, shipping, and power industries. Moreover, there are several power plants situated in the region including Coastal Energen, Sterlite Industries Captive power plant, Tuticorin Thermal Power Station, and Ind Barath Power Limited. This has made Thoothukudi a great employment hub which invites many people to settle in this coastal city. The city has an estimated population of over 327,000 in 2023.
With several industries, educational centres, hospital facilities and historical importance, Thoothukudi is known as one of the best places to invest in residential real estate of Tamil Nadu.
Top Reasons to Invest in Residential Real Estate in Thoothukudi
Following are some noteworthy reasons that make an individual eager to invest in real estate in Thoothukudi:
Tuticorin or Thoothukudi is a market offering the finest class of properties at affordable rates. Moreover, Thoothukudi offers a differentiation in the value of properties on the basis of location. Here you can opt for a property in the interiors of the city at a reasonable price. However, buying a property in a coastal region can be expensive.
In this region, you will come across many big apartments as well as villas with luxurious amenities for a reasonable price. The price and quality of the housing available here are among the key reasons that have led to growth in investments in Thoothukudi. Even though many properties of this region are located in the suburbs, Thoothukudi possesses good connectivity and modern features, which makes it suitable for homebuyers.
Transportation in Thoothukudi is available across three modes including road, rail and air. Government as well as private entities operate several buses on a daily basis which has made communication across the region fairly convenient.
Also, the Tamil Nadu State Transport Corporation and State Express Transport Corporation are in charge of providing bus services between notable cities like Bengaluru, Chennai, and Kanyakumari. However, the air travel route is limited in the region, as only two daily flights are accessible (Bengaluru and Chennai) from the Tuticorin Airport which is situated at Vagaikulam, about 16 kilometres from the city.
In addition, Tuticorin Railway Station connects the city to other parts of Tamil Nadu.
Apart from tourist places, Thoothukudi draws the attention of many scholars who are looking for higher studies. This south Indian city is home to a plethora of the best colleges and universities. Thoothukudi Government Medical College, APC Mahalaxmi College for Women, Holy Cross Home Science College, V.O. Chidambaram College, St. Mary's College, Kamaraj College, etc. are among the most popular institutes located here.
Top Hospitals and Clinics
Thoothukudi has been the home to numerous top hospitals and nursing homes that comprise Shifa Hospitals, Sundaram Arulrhaj Hospital, Be Well Hospitals Tuticorin, Rajesh Tilak Hospital, Sacred Heart Hospital, Rajeswari Hospital, AVM Hospital, etc.
These hospitals provide all kinds of medical treatments such as critical care, gastroenterology, pulmonology, cardiology, and so on.
Thoothukudi is also a hub of entertainment and recreation. There are many shopping malls including Reliance Mall, VSR Grand Mall, JK Shopping Mall, Seelan Mall, and so on. Furthermore, this city has many cinema halls such as KSPS Ganapathy Kalaiarangam, Perison Cinemas, Lakshmi Theatre, Sri Balakrishna Talkies, etc.
Residential Real Estate Investment Opportunities in Thoothukudi
Here are some top locations for you to invest in residential real estate properties in Thoothukudi:
Thiruchendur is a small town situated in the Thoothukudi District of Tamil Nadu. It is among the main pilgrim regions of Southern India. The famous Arulmigu Subramaniya Swamy Temple, one of the Six Abodes of Murugan is located here. This Temple lies about 40 kilometres away from Thoothukudi. The town lies just on the shore of Bay of Bengal. It enjoys superior rail and road network connectivity along with various hospitals, educational centres, etc.
Property prices in Thiruchendur vary between ₹1.8 lakh to ₹1.60 crore.
Ettayapuram is a small town located in Thoothukudi in Tamil Nadu. It is situated about 76 kilometres away from Tirunelveli, 35 kilometres from Thoothukkdi, and 22 kilometres from Kovilpatti. It is a noted tourist destination in Tamil Nadu.
Property prices in Ettayapuram vary between ₹4.5 Lakhs to ₹4.60 crores.
Things to Consider Before Purchasing a Residential Property in Thoothukudi
Following are some important things you need to consider while investing in residential real estate in Thoothukudi:
While finding a residential real estate property, you should verify certain factors such as amenities, road conditions, healthcare facilities, colleges and school availability apart from infrastructure development around the area. The presence of these amenities will ensure comfort and convenience for you.
At the time of buying any property, you need to make sure that every document is genuine and in the correct order. In addition, you need to verify whether the document like the encumbrance certificate, release certificate title deed, property tax receipt, and NA-Residential order are all genuine. Make sure that you gather the documents on time in order to avoid the last-minute rush.
The Real Estate Regularity Authority (RERA) Act 2016 was passed in order to benefit homebuyers by protecting their interests and enhancing transparency and investment in the real estate industry. Furthermore, it also establishes an adjudicating mechanism for fast amendment of disputes. All properties are needed to be registered under the RERA of the particular state.
The builders in Thoothukudi should register their properties at the official portal of RERA of the Tamil Nadu Government. You may check the details of your chosen residential properties by visiting this portal to assess its authenticity.
Another thing that you need to keep in mind is that buying properties also requires you to pay some additional charges. This comprises security fees, maintenance charges, property taxes, and so on. You should be completely aware of these additional charges before buying a property in Thoothukudi in order to avoid unnecessary hassle or unpleasant surprises.
Stamp Duty in Thoothukudi
Stamp duty is a compulsory tax imposed by the State Government of every state. The table below shows the stamp duty charges for residential property in Thoothukudi:
| | |
| --- | --- |
| Owner | Stamp Duty |
| Male | 7% |
| Female | 7% |
| Joint Buyers (Male + Female) | 7% |
| Joint Buyers (Female + Female) | 7% |
| Joint Buyers (Male + Male) | 7% |
Registration Charges in Thoothukudi
Mentioned below are the registration charges for residential properties in Thoothukudi:
| | |
| --- | --- |
| Category | Registration Charges |
| Male | 4% |
| Female | 4% |
| Joint Buyers (Male + Female) | 4% |
| Joint Buyers (Female + Female) | 4% |
| Joint Buyers (Male + Male) | 4% |
Thoothukudi Residential Real Estate Sector: What's the Forecast?
The port city of Thoothukudi (Tuticorin) was declared as an important port of India in 1974. It is considered as the second-largest port in Tamil Nadu as well as the fourth-largest container terminal in the country. Also, in January 2023, the Tamil Nadu Government announced the Sethusamudram Shipping Canal Project with the aim to make a shipping canal through the waters of Palk Bay and the Gulf of Mannar.
It will help in reducing the effort and time needed by ships to travel from the east to west coasts of India and vice versa. For the development of this port, the Chief Minister has assured to contribute ₹1,000 crore investments. This would probably act as a key boost and develop the port in the upcoming years. Also, the development of Thoothukudi would possibly bring a positive change in not only Tamil Nadu but all over India.
Projects worth ₹57 crore were inaugurated in early 2022 that would see the development of effluent treatment plants, Anthropology park, planetarium, etc.
These projects will help to generate employment opportunities as well as enhance the quality and standard of living of Thoothukudi. Now, if you are interested to purchase a residential property in Thoothukudi, it is the right time to go ahead.
Residential Real Estate vs. Other Asset Classes
Mentioned below is a basic comparison between residential real estate and other types of asset classes regarding their liquidity, returns, and risks:
Residential Real Estate vs. Bonds
Residential real estate and bonds are exceptional sources to earn passive income. However, bonds may provide more stable income than that of residential rental income at a lower risk. However, you may receive a substantial amount of return on investment (ROI) while investing in residential real estate.
Residential Real Estate vs. Commercial Real Estate
Commercial real estate provides even more returns than that of residential real estate. However, you can expect comparatively more tax benefits than commercial real estate while purchasing a residential asset with the loan. In case of commercial real estate it might be comparatively difficult to find tenants.
Residential Real Estate vs. Gold
Residential real estate can be beneficial for making long-term investments. On the contrary, gold features higher liquidity and is appropriate for both long-term as well as short-term investments. However, you may get better returns while investing in residential real estate than gold.
Residential Real Estate vs. Stocks and Mutual Funds
Comparatively, mutual funds and stocks might offer higher return than residential real estate. Owing to the volatility of stock markets, many prospective investors experience huge losses in the event of market recessions. So, returns from stock can fluctuate due to market volatility. On the other hand, real estate investment returns are free from such volatility and risks.
Take a look at the table below to compare the above-stated asset classes on the basis of their liquidity, risks, and volatility.
| | | | | | |
| --- | --- | --- | --- | --- | --- |
| Parameters | Residential Real Estate | Stocks & Mutual Funds | Gold | Commercial Real Estate | Bonds |
| Returns | Moderate | High | Moderate | High | Moderate |
| Liquidity | Low | High | High | Low | Moderate |
| Risk | Low | High | Low | Low | Moderate |
| Volatility | Low | High | Low | Low | Low |
| Ticket Size | High | Varies | Low | High | Varies |
To generate stable income from low-risk bonds, check out our homepage. Register now and start to invest with no hidden or extra charges.
Steps to Invest in Residential Real Estate in Thoothukudi
Here are the simple steps to invest in residential real estate in Thoothukudi:
Step 1: First determine your budget while investing in residential properties in Thoothukudi.
Step 2: After this, shortlist several locations and choose the type of property you are willing to purchase.
Step 3: After shortlisting the locations, visit there to understand their future prospects, and if necessary take the help of real estate consultants.
Step 4: Make your decision and buy your desired home after checking the RERA legitimacy.
Step 5: Consult a professional to evaluate property papers alongside registration fees, and stamp duty.
Step 6: Pay the stamp duty charges and registration fees in order to transfer the property under your ownership. Also, pay the fees of lawyers and real estate consultants.
Step 7: Verify the necessary documents such as title deed, encumbrance certificate, property assessment extract, etc.
Step 8: Buy an insurance policy for your purchased property.
Final Word
If you are planning to buy a residential real estate property in Thoothukudi, consider the above guide in order to have a better idea of the opportunities. Besides, you may take expert assistance from a real estate agent in order to make the entire process efficient. However, before owning a property in Thoothukudi, check whether it is under RERA, and also conduct extensive research on your selected location beforehand to take prudent decisions.
Frequently Asked Questions
What is the stamping fee?
Stamping fee is basically the stamp duty, which is a compulsory fee on legal documents like an instrument of transfer, loan agreement while buying a house, and so on.
How to compute registry charges in Thoothukudi?
The charges to register a property in Thoothukudi are as follows:
1% registration fee of the market value of the property
7% stamp duty on the market value of property
What is CREDAI?
The Confederation of Real Estate Developer's Association of India (CREDAI), is a body of private real estate developers formed in 1999 in order to change the image of the real estate sector of India.
What are the best tourist places in Thoothukudi?
Some of the popular tourist places in Thoothukudi are Kalakkad Wildlife Sanctuary, Kalugumalai, Sri Vaikuntam Temple, Our Lady of Snows Basilica and many others.