Guide for Sonipat Residential Real Estate Investment
11 min read • Updated 11 May 2023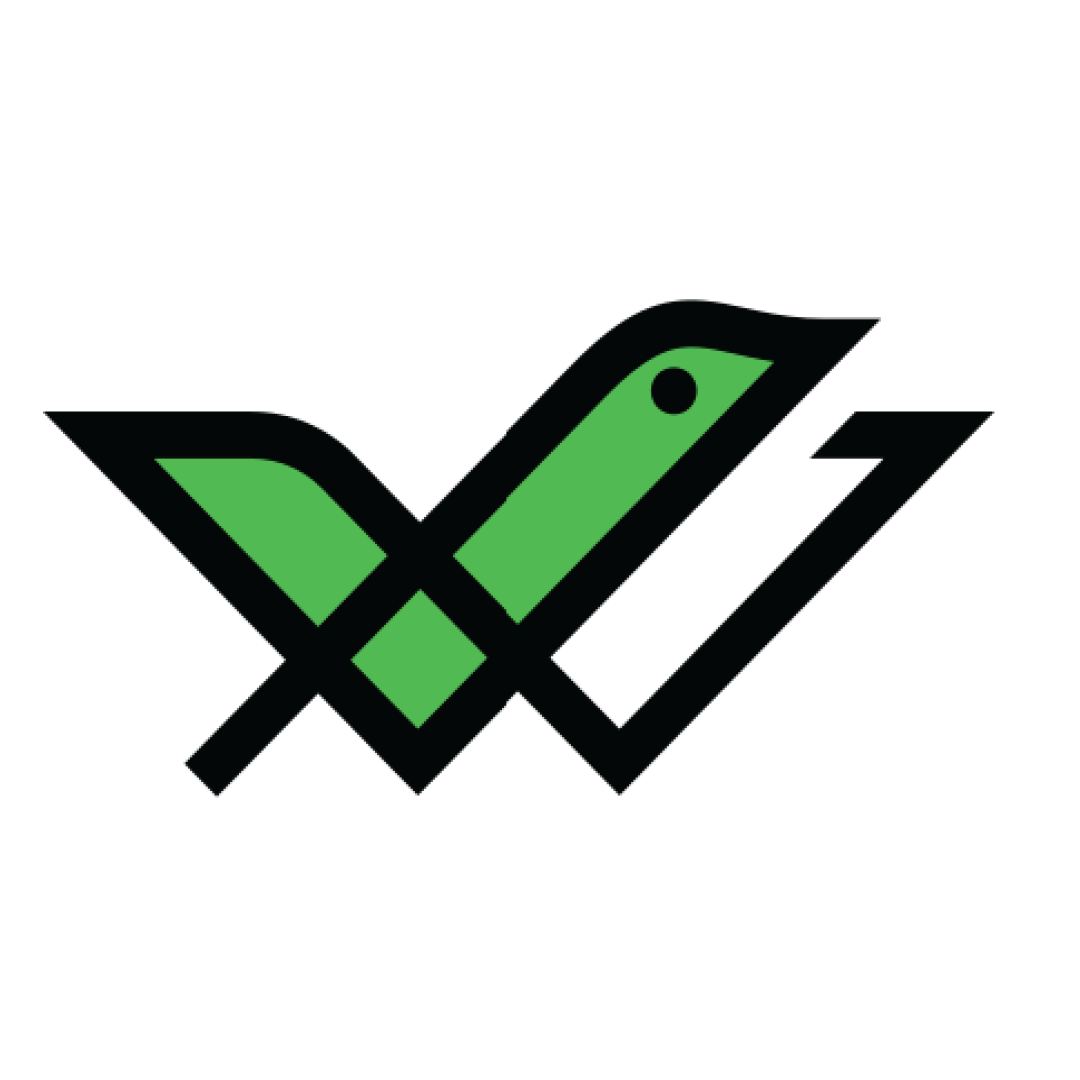 Sonipat, a town in Haryana is integral to the National Capital Region (NCR). It is an administrative headquarter which is located 44 km away from New Delhi. The city is endowed with numerous industrial agglomerations which extend lucrative opportunities for real estate development.
The increasing congestion in other cities of Haryana also adds to the flourishing real estate sectors in Sonipat. Moreover, with RRTS (Regional Rapid Transit System), the place is going further. In addition, great connectivity to railheads and highways, an abundance of civil and social utilities expand the real estate potential of the place.
Go through the sections below to know the locations, advantages and other particularities of investing in residential real estate in Sonipat.
Top Reasons to Invest in Residential Real Estate in Sonipat
There are several reasons which make Sonipat an ideal destination for you to invest in residential property.
Excellent Road Connectivity
There are many aspects that make Sonipat ideal for residential real estate investment; one of such aspects is road connectivity. The strategic location of Sonipat, along the KMP (Kundali-Manesar Palwal) and EPE (Eastern Peripheral Expressway), connects the city with Gurgaon and Ghaziabad, thereby ensuring seamless connectivity all across the state.
The expected Delhi-Sonipat RRTS will also contribute to the infrastructural advancement. In addition, the declaration of the Haryana government regarding the dedicated bus port in the city will improve interstate bus connectivity in Sonipat.
Another reason why you should purchase a residential property in Sonipat is its industrial abundance. This region boasts a robust industrial base. Some of the Industrial hotspots are Kundali industrial estate, Rai industrial estate, Sonipat industrial area and more. You will find numerous textile and metal industries and automobile component manufacturers in this region which stirs employment growth.
For instance, the presence of HSIIDC industrial estates adds more to the industrial boom and lays employment avenues.
Sonipat is in closer proximity to the upper-middle class residential catchment of North Delhi, you will get ROI that is at par with residential areas of the National Capital Region.
Robust Social Infrastructure
Sonipat has well-rounded connectivity with NCR. Further, the place houses a Rajiv Gandhi Education City which has prompted the development of several higher educational institutes in this region. Such lucrative educational opportunities are ideal for investors seeking to expand their career.
Some of the leading educational institutions that Sonipat houses are O P Jindal University, SRM University, Sonipat, B R Ambedkar National Law University and more.
Residential Real Estate Investment Opportunities in Sonipat
Here are some of the excellent property sites in Sonipat worthy of residential real estate investment:
TDI city Kundli, situated in Kundli, Sonipat is one of the lucrative residential property sites. It is one such reputable address of Sonipat that is endowed with prominent shopping areas, numerous public amenities, famed educational institutes and more. The region houses several prime locations, providing you with a conducive environment and excellent amenities. You will also get high returns from the properties located here.
In addition, the strategic location of TDI city Kundli and the robust connectivity here link the place with all the major parts of the city.
Another unmatched property location in Sonipat is the Sector 8 region. It is situated near to Delhi Noida border and is well-connected with DND flyway, south Delhi and Mayur Vihar. Even if you have easy access to railway stations. Even the Indira Gandhi International airport is located 25 km away from the place.
Even the place houses many prestigious schools and colleges. You also be able to get decent medical facilities here, which include Apollo Hospital, Metro Multi Speciality Hospital & Heart Institute, Indo Gulf Hospital and more. All the available amenities will ensure a lavish and comfortable lifestyle.
Sector 10 is also a popular destination for residential real estate investment. The region is a well-developed locality and is well-connected via public transport, buses and trains. This well-urbanized region houses many educational institutes as well. You can easily access the Rajiv Gandhi Educational city from Sector 10, which is located 5 km away from the region. You will even find prestigious hospitals here. In addition, the place has been flourishing both commercially and industrially.
You can also consider sector 35 for buying a residential property. Sector 35, Sonipat is also close to Rajiv Gandhi Educational city. Around 57% of properties located in Sector 35 are residential plots suitable for living. The locality is flourishing with advancing infrastructure and fast connectivity.
Things to Consider Before Investing in a Residential Property in Sonipat
Here are the factors that must be considered before you go ahead with residential real estate investment:
Another salient aspect that you must check while settling for a property is the construction quality. There are multiple instances where you will come across properties that will appear attractive, however, the build quality is substandard. Avoid falling for such construction and prioritise on quality of construction.
Check for the Real Estate Regularity Authority Act 2016 (RERA) registration of the concerned residential real estate before investing in it. Implementing RERA was a significant move in the real estate sector that ushers transparency upon home buyers. Checking for Haryana RERA authentication will help you fetch necessary information regarding the property and the concerned builder.
Don't limit your property search to architectural excellence and outlook, you must also ensure that the property is in a pristine location and is in near proximity to civic amenities which include schools, bus stops, health care centres etc. Pristine and well-connected locations will position you advantageously and widen your rental income prospects.
Another parameter that must be considered before you buy a property in Sonipat is to scrutinise a builder's reputation. For that matter, go through the official website of the builder and check the reviews.
Stamp Duty and Registration Charges in Sonipat
Here are the stamp duty rates in Sonipat, Haryana that you must be aware of before investing in a residential real estate property:
| | | |
| --- | --- | --- |
| Ownership type | Rural Stamp Duty Rates | Urban Stamp Duty Rate |
| Male | 5% | 7% |
| Female | 3% | 5% |
| Co-ownership | 4% | 6% |
Stamp duty rates are also dependent on the type of documents like exchange deed, gift deed, partnership deed, loan agreement etc. it also varies depending on the location.
Refer to the table to know the different registration charges in Haryana
| | |
| --- | --- |
| Value of Property | Registration charges |
| Property value up to ₹ 50000 | ₹ 100 |
| ₹ 50,000 to ₹ 5 lakh | ₹ 1000 |
| ₹ 5 lakh to ₹ 10 lakh | ₹ 5000 |
| ₹ 10 lakh to ₹ 20 lakh | ₹ 10,000 |
| ₹ 20 lakh to 25 lakh | ₹ 12,500 |
| ₹ 25 lakh | ₹ 15,000 |
| ₹ 25 lakh to ₹ 40 lakh | ₹ 20,000 |
| ₹ 40 lakh to ₹ 50 lakh | ₹ 25,000 |
Sonipat Residential Real Estate Sector: What is the Forecast?
Sonipat comes with a wide future prospects, ensuring high residential real estate investments. In the coming days, the property costs in Sonipat are anticipated to escalate, thereby extending lucrative investment opportunities to real estate brokers or developers.
Even the forthcoming metro network project which links Sonipat with Delhi adds to the residential and commercial property price hike and makes the region ideal for settlement. In addition, the upcoming Kundli-Ghaziabad-Palwal expressway will be offering a bypass to Delhi's eastern side, thereby extending relief to the residents of Sonipat to avail of an easier commute towards the National capital region.
The transportation sector will get a further boost with the upcoming KMP expressway. Even the rapid rail corridor that is going to be established will make Sonipat stand out. The six-lane KMP expressway is another lucrative aspect that adds significantly to the prospect of the city. The expressway will have several civic amenities like police stations, school sites, fuel pumps etc., helping travellers to commute easily. One of the major aspects that contribute largely towards the growth of Sonipat is the KMP expressway.
The advanced transportation Along with the class infrastructure makes Sonipat the next prominent city in Haryana that is poised for development.
Moreover, the rental and capital values of the residential property in Sonipat are anticipated to escalate in the coming days. The notable infrastructural advancement with regards to the railway establishment, improved water and power supply, maintained sewerage system etc., in Sonipat, has made the place favourable for residential real estate investment.
The geographical location of Sonipat, near Delhi's northern border will allow residents both urban and modern lifestyles. The place is regarded as a new Gurgaon in process.
Comparison Between Residential Real Estate vs Other Asset Classes
Go through the following sections to gain insight regarding residential real estate and other asset classes.
Residential Real Estate vs Stocks and Mutual Funds
Mutual funds and stocks extend higher returns and can also be liquidated easily. However, these investment options come with risks that are much higher than investing in residential real estate. On the other hand, residential real estates are comparatively less risky and enable you to get a stable return without having to undergo any risk.
Residential Real Estate vs Commercial Real estate
Commercial real estate allows you to earn higher returns. However, such properties are more expensive than the residential counterpart. In the case of residential property, you can find tenants quite easily. In addition, residential real estate offers you tax benefits, you cannot claim any tax benefits on commercial properties.
Residential Real Estate vs Gold
Gold can be used both for short and long-term investments. In contrast, residential real estate is ideal for a long-term investment plan. Though gold can easily be liquidated, it is exposed to volatility. In contrast, you get decent returns from residential real estate than gold as a property's worth increases with time.
Residential Real Estate vs Bonds
Bonds and residential real estate are great means of passive earnings. With residential real estate, you can earn higher returns than bonds. On the other hand, bonds will offer you a far more predictable return. Furthermore, residential real estate when purchased with a loan will enable you to reap tax benefits.
Refer to the table to glance through the comparison between residential real estate and other asset classes (comparison is made in terms of liquidity, risks, volatility and ticket size.
| | | | | | |
| --- | --- | --- | --- | --- | --- |
| Parameters | Residential Real Estate | Commercial Real Estate | Gold | Stocks and Mutual Funds | Bonds |
| Returns | Moderate | High | Moderate | High | Moderate |
| Liquidity | Low | Low | High | High | Moderate |
| Risk | Low | Low | Low | High | Moderate |
| Volatility | Low | Low | Low | High | Low |
| Ticket Size | High | High | Low | Varies | Varies |
If you want to dodge risks and earn fixed returns, investing in top-rated bonds will be an ideal choice. In this regard, visit our website and Register now!
Steps to Invest in Residential Real Estate in Sonipat
You must follow the mentioned steps to make a residential real estate investment in Sonipat.
Step 1: Make an estimation of your budget and arrange finances. It is ideal to compare and contrast the monthly expenses which you might have to bear for the amenities present in the property.
Step 2: Now shortlist some of the desired property sites in Sonipat.
Step 3: Conduct an online and on-site property site and shortlist some of property locations.
Step 4: Consult a real estate agent to gain insight regarding the prevailing market trend and search for an appropriate property. It will also help to comprehend the future prospects of the chosen property site.
Step 5: Finalise the property site post-RERA authentication.
Step 6: Clear important charges like stamp duty, and registration charges. Transfer the property under your name. Also, choose to pay the service fees to real estate consultants.
Step 7: Keep necessary documents in order and avail yourself of an insurance plan to secure the purchased property.
Final Word
Sonipat has great real estate investment capacity owing to its excellent transportation system and industrial advancement. The region presents more affordable residential property options than the congested locales of Haryana. In addition, the completion of the upcoming infrastructure projects will result in growth and expansion of real estate sectors in Sonipat. However, investing in property demands proper planning and you can consider this article as a guide for future financial management.
Frequently Asked Questions
What are the documents that must be kept handy while investing in residential property in Sonipat?
Here are the documents that you must keep in order before investing in residential real estate:
-KYC documents
-KYC papers
-Sale deed
-Property tax receipt
-Sale deed and title deed
-Encumbrance certificate
-Occupancy certificate
-NOCs (Non-objection certificate)
-Power of attorney and more.
What are the primary objectives of RERA?
RERA was implemented in order to reduce project delays and fraud in the real estate sector. It is intended to bring transparency, reduce high transaction costs, and integrate standardisation in the real estate sector. In addition, it aims to facilitate accountability and help homebuyers to fast-track discrepancies.
How much GST has to be paid along with stamp duty and registration charges?
You do not have to bear additional GST charges with stamp duty and registration charges as there are exempted under the GST regime.
Is there any update on Delhi-Sonipat-Panipat RRTS?
As per National Capital Region Transport Corporation (NCRTC), the Delhi-Sonipat-Panipat RRTS corridor is anticipated to get extended till Karnal. The decision is taken for the sake of regional benefits.