Guide for Sonipat Commercial Real Estate Investment
10 min read • Updated 11 May 2023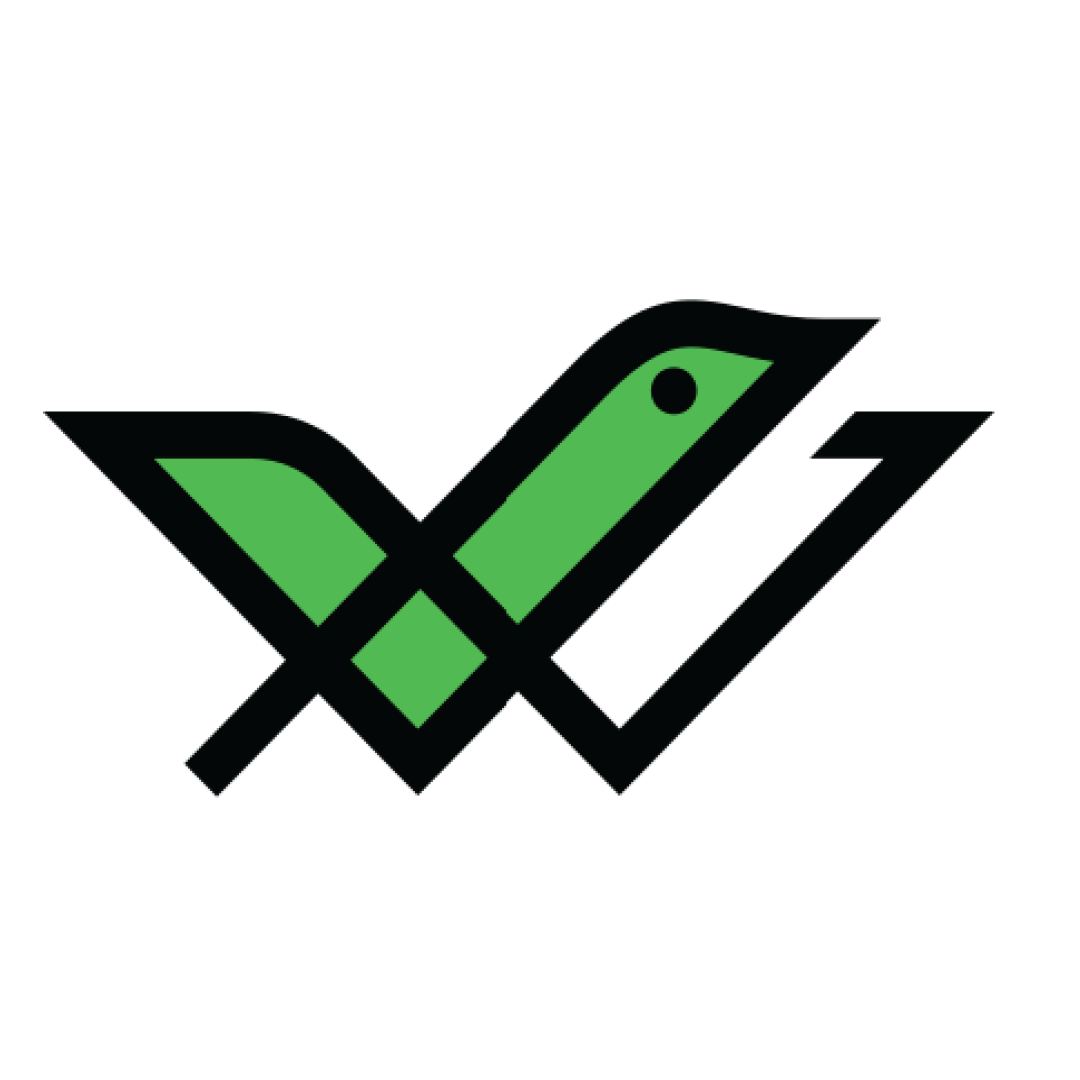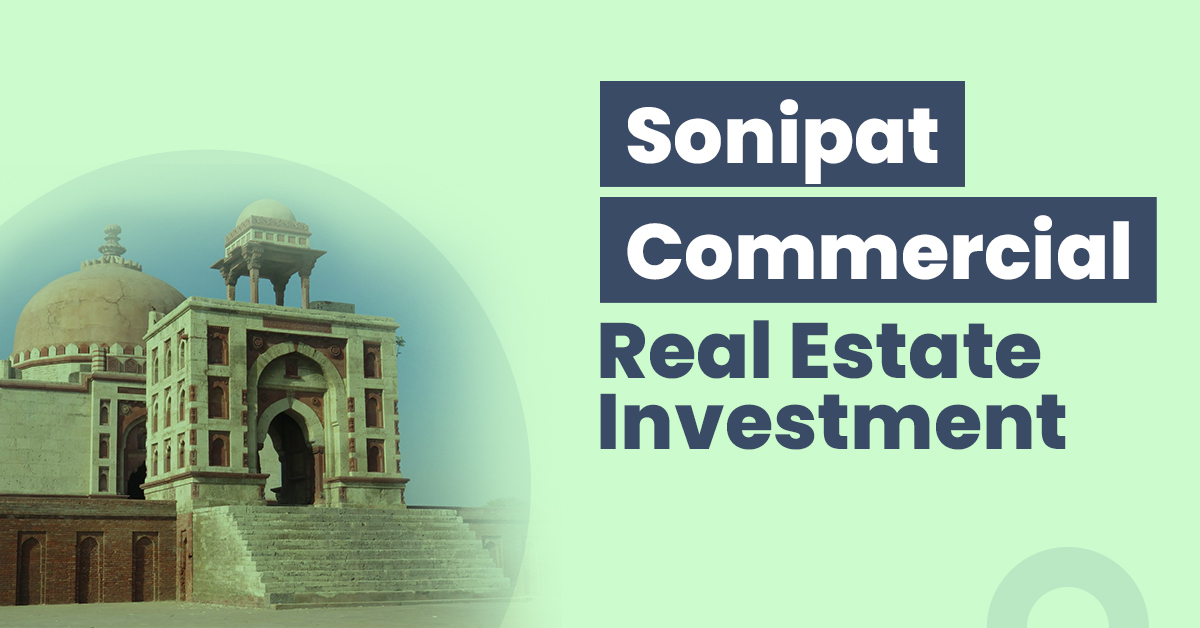 Sonipat or Sonepat is a town with ancient historical significance that has announced its presence since 600 B.C. Haryana. With most of its land under cultivation, it is primarily an agricultural state. However, Sonipat is a district noteworthy for industrial development.
Its superiority in terms of export can be seen in the massive annual revenue (₹ 1178.87 crore) generated by the industrial units (69). It exports goods like sheet glass, basmati rice, surgical blades, etc. to countries like the USA, France, Japan, Saudi Arabia, the UK, Germany etc. These industries are growing at a fast rate too.
Consequently, this town is developing into a profitable hub for investors who are ready to invest in commercial properties like office spaces, resorts and hotels. Let's take a look at the prospects of Sonipat and various aspects related to commercial real estate investment.
Reasons to Invest in Sonipat Real Estate
Mentioned below are some of the reasons to invest in commercial properties in Sonipat:
Sonipat houses five affluent industrial belts which consist of several agricultural, metals, textile, and engineering unit-based industries, automobile component manufacturers and more that provide employment for a large section of the population. It also has created an ideal environment for commercial real estate.
The connectivity that Sonipat enjoys plays a very crucial part in its tremendous growth. Via GT Karnal Road or NH 44, this district has a direct connection with Shalimar Bagh in New Delhi and Panipat, and via NH 334 B to Meerut. Furthermore, due to its location along the Eastern Peripheral Expressway (EPE), it has a superb connection with Gurgaon and Ghaziabad.
This accessibility of the district makes it a potentially rich spot for commercial real estate investment.
Developed Social Infrastructure
The superb connectivity and the Rajiv Gandhi Education City have compelled the district to have universities such as SRM University, O P Jindal University, World University of Design, Ashoka University, B R Ambedkar National Law University and schools such as Holy Child Senior Secondary School, Shambhu Dayal Modern School etc.
Apart from that, it has other social amenities including an excellent healthcare system and Retail Hubs making it an ideal option for real estate development.
Commercial Real Estate Investment Opportunities in Sonipat
The small city of Sonipat is a beautiful place with many social amenities such as interlinked state and national highways, hospitals, educational institutes, corporate sector, residential zones etc. which makes it comparatively more habitable for people and profitable for hotels, restaurants and businesses such as those.
Among many viable options, you can consider these localities of Sonipat to invest in commercial properties:
Rai is successful in its commercial real estate sector and holds potential for further growth. It houses a number of lodges, hotels, restaurants, electronic shops etc. that serves the local community and the people that are gathering in this locality in search of new job opportunities and a better life.
Apart from being famous for the Amrik Sukhdev Dhaba, Murthal has a lot to offer to its residents and people looking for business opportunities. Like Rai, its Hotels, Lodges, Restaurants, and such service sectors are very lucrative options for business. Along with these, other civic amenities make this locality rich with potential for new commercial real estate growth.
Things to Consider Before Purchasing a Commercial Property in Sonipat
There are several factors that one needs to consider before investing in commercial real estate in Sonipat. Here is a list of some of the factors:
In many scenarios keeping an eye on the movement of the businesses that affect the economy can be necessary for continual growth. Although commercial real estate is immune to market shifts more than other investment options, some factors like the rentals, vacancy rate, stability of occupancy etc. can affect it for better or worse.
Location plays the most vital role in your asset's performance. An investor needs to understand the potential of different locations and choose wisely. For example, tenants who need great connectivity for their business would prefer a location that is close to major highways, airports, railways and seaports; however, a software farm may not prefer the same location.
Apart from this, an investor has to keep an eye on the micro market surrounding his or her preferred location to make use of or counter any changes that can affect the investment.
It is mandatory for every builder to register their projects under RERA. So, a property buyer or an investor has to make sure that his or her concerned builder is transparent enough to show RERA authentication. One can check if a property has RERA or not in Haryana by visiting the state's official RERA website.
Investment Purpose and Horizon
Considering the investment purpose and horizon is crucial as it gets lost due to the high value of an investment in this sector and the low liquidity which can cause financial distress. Before going forward with a business decision of such scale, decide on the purpose and horizon of the investment:
Buy and Self-use: One can use the space for personal use and enjoy the appreciation of value.
Buy and Sell (Short-term): One can sell the property for a small or medium amount of profit.
Buy and Sell (Long-term): By using the long-term value appreciation of a property one can have a large profit that can as well be someone's retirement plan.
Buy and Lease: If an investor wants regular monthly income and all benefits of long-term value appreciation leasing the property is the proper way to go.
Stamp Duty in Sonipat
Here follows the stamp duty rates in Sonipat:
| | | |
| --- | --- | --- |
| Type of Ownership | Urban Stamp Duty | Rural Stamp Duty |
| Male | 7% | 5% |
| Female | 5% | 3% |
| Joint | 6% | 4% |
Registration Charges in Sonipat
Registration charges applicable in Sonipat are as follows:
| | |
| --- | --- |
| Property Value | Registration Charges |
| Up to ₹50000 | ₹100 |
| ₹50001 to ₹5 lakh | ₹1000 |
| ₹5 to 10 lakh | ₹5000 |
| ₹10 to 20 lakh | ₹10000 |
| ₹20 to 25 lakh | ₹12500 |
| ₹25 to 40 lakh | ₹20000 |
| ₹40 to 50 lakh | ₹25000 |
| ₹50 to 60 lakh | ₹30000 |
| ₹60 to 70 lakh | ₹35000 |
| ₹70 to 80 lakh | ₹40000 |
| ₹80 to 90 lakh | ₹45000 |
| ₹90 lakh and above | ₹50000 |
Sonipat Commercial Real Estate Sector: What's the Forecast?
It is not enough to say that Sonipat has a bright future ahead, as it is so much more with the attention it is getting from the government and various other organisations.
For example, it has several upcoming projects lined up, such as Water Works in Kasandi, Banwasa, Katwal, Hulaheri and Givana Village, Bypass, Phase 2, Sonipat Gohana Road and Kami Road, Improvement of 132 K.V. Sub-Station in Bhanderi, Extra 2 lane overbridge on Kharkhoda Road, a Rail Coach Factory, to name a few.
Additionally, it is noteworthy that The Associated Chambers of Commerce and Industry of India a.k.a. ASSOCHAM has expressed that the inclusion of Sonipat in '100 Smart Cities project' would be very beneficial.
Consequently, the scenario for commercial real estate would get eventually more lucrative as the district gets more and more economically affluent.
Commercial Real Estate vs Other Asset Classes
There are various other asset classes that also are viable methods of investment. Let's go through a comparative study of the asset classes to get a comprehensive idea.
Commercial Real Estate vs Stocks and Mutual Funds
Stocks and mutual funds and commercial real estates, both are viable options for investment if considered their potential return on investment. However, stocks and mutual funds come with a factor of volatility that can cause considerable setbacks. Commercial real estate on the other hand has lower risk factor and ensures steady growth.
Commercial Real Estate vs Gold
Investment in gold has some perks like liquidity and lower investment return unlike investments in commercial real estate where the return is higher. Furthermore, the value appreciation, earning potential, lower volatility, returns rates etc. of commercial real estate investments are noteworthy from an investor's point of consideration.
Commercial Real Estate vs Residential Real Estate
Both of these options have their advantages and disadvantages, and it depends on an investor's choice which option to choose or whether to invest in both. To elaborate, investing in residential properties does not require as much outlay of capital as it does for commercial ones. Residential real estate investments also offer tax benefits. However, commercial properties benefit from steadier rent and long-term and concrete lease terms.
Commercial Real Estate vs Bond
Commercial real estate and bonds both are highly secure forms of investments and very effective in their own respective fields. For example, an investor wishing to earn passive income sources via investments and who wants comfort and stability would choose wither commercial investments or bonds. They both are secure investment options providing high long term returns.
Investors also can choose both investment options to opt for wealth creation and wealth preservation and diversify their portfolio at the same time.
| | | | | | |
| --- | --- | --- | --- | --- | --- |
| Parameters | Commercial Real Estate | Gold | Stocks & Mutual Funds | Bonds | Residential Real Estate |
| Returns | High | Moderate | High | Moderate | Moderate |
| Liquidity | Low | High | High | Moderate | Low |
| Volatility | Low | Low | High | Low | Low |
| Risk | Low | Low | High | Moderate | Low |
| Ticket Size | High | Low | Varies | Varies | High |
Therefore, apart from investing in commercial real estate if you are interested in investing in bonds that offer stable returns browse our home page. It has a list of low-risk high-rated bonds that are currently trending in the market. You can expect zero hidden charges and a smooth investing experience. To start your investment journey, register now.
Steps to Invest in Residential Real Estate in Sonipat
What follows are the steps to invest in commercial real estate in Sonipat.
Step 1: One must have a comprehensive idea about the market that he or she is entering and based on that an investor has to prepare a budget.
Step 2: After that one has to choose some properties which seem promising and give them an on-site visit.
Step 3: Inspect the locality for opportunities and run a check for the official documents of the selected properties and select the one you want to invest in.
Step 4: After checking documents like a foundation certificate, a title deed, property assessment extract, etc. make arrangements for financial transactions.
Step 5: After paying the registration charges and the stamp duty it is time to transfer the property ownership to your name.
Step 6: Get insurance coverage for your property.
It is wise to consider asking for professional help like from a real estate broker and an advocate who can guide an investor through this not so beginner-friendly process.
Final Word
From the brief discussion on Sonipat, it is clear that this district already is and is also set to become a more significant driver of growth in the upcoming days. In recent times there is tremendous growth in the export of Stainless steel products, rice, paper products, auto parts, electric goods etc. You can consider investing in commercial real estate in Sonipat as it seems to have caught a high wind.
Frequently Asked Questions
What are the different types of commercial properties?
Commercial properties can be used for workplaces, offices, industrial use, retail, multifamily, special purpose, mixed, tourist accommodations, etc.
What documents will one require to purchase a commercial property?
Documents required for a commercial property purchase are Sales Deed, Khata Certificate, Mother Deed, Receipt of Registration charges, Receipt of Betterment charges receipt, Building plan approval, Certificate of Encumbrance, Power of Attorney, Stamp Duty Receipt etc.
What are the risks of investing in commercial properties?
Like every venture, there are several risk factors ranging from risk of inflation to risk of liquidity attached to investing in commercial real estate. One should make sure to pay attention to them all before investing. 
What is the potential for new MSMEs in Sonipat?
MSMEs like Biotech products that deal with biofertilisers, biofuel, biopesticides, readymade garments, perfumery, edible oils, engineering products and many more have a good potential in this district.