Guide for Saharanpur Commercial Real Estate Investment
11 min read • Published 2 January 2023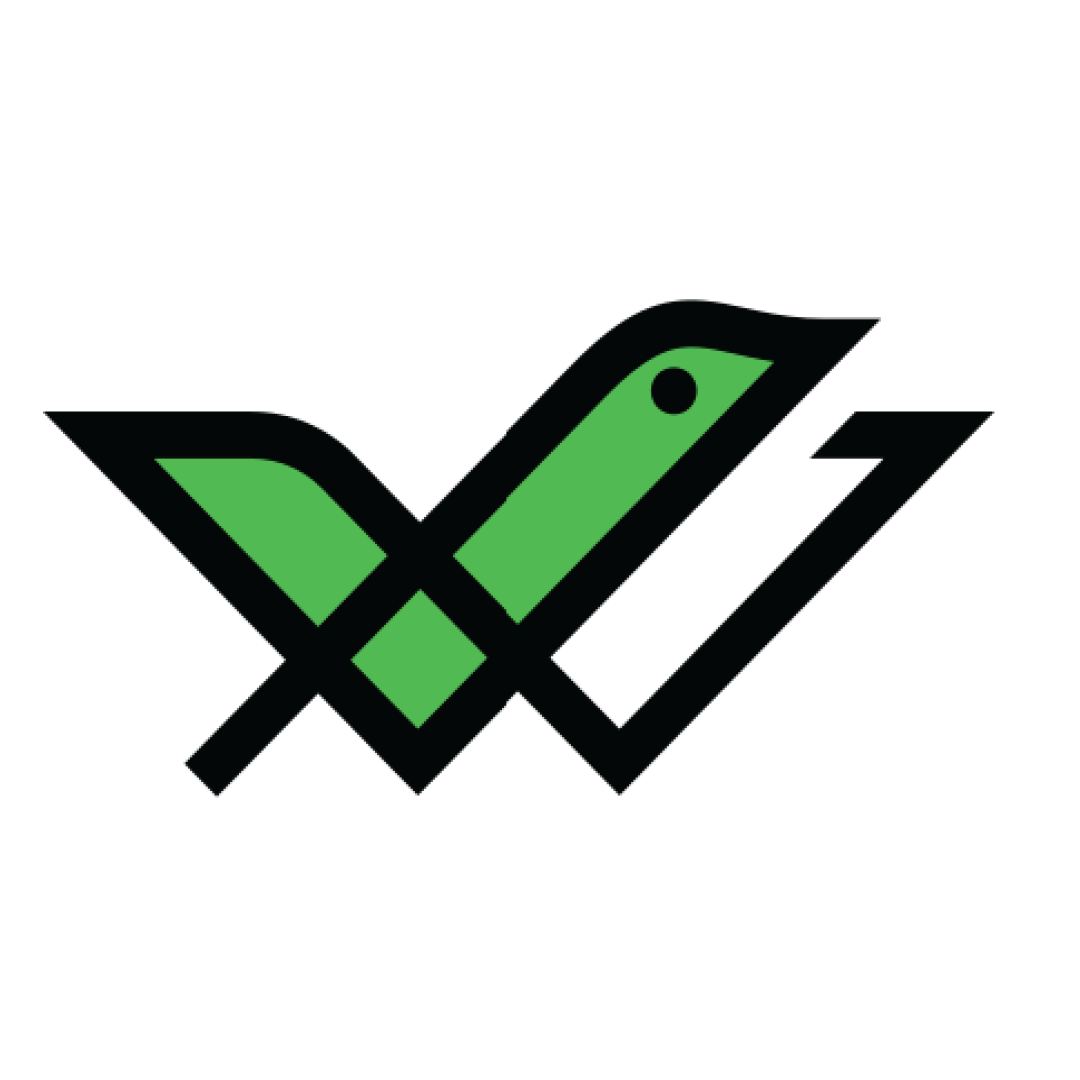 Saharanpur is a city in northern India, north-western Uttar Pradesh about 56 kilometres from Uttarakhand. It is located on the northern side of the upper Ganga-Yamuna Doab region. The place has a rich history and was named after the saint Shah Haroon Chisti. The city was founded somewhere around 1340 and covers a total area of 3689 square kilometres. Yamuna is a prominent river that flows through the city and it receives most of its rainfall during monsoon. This place has an active trade in agricultural produce and the major crops produced in this region include grains, cotton, sugarcane etc.
The city had a total forest cover of 13.37% in the year 2021. Papermaking, sugar and cotton processing, railway workshops etc. consist of the city's major industries. It is a booming commercial centre for retail, wholesale and agro-based industries and recorded a gross domestic product (GDP) of ₹ 30,80,405 lakhs.
The UP government has approved several developmental projects to improve the overall infrastructure of Saharanpur which includes the economic sector as well. With this, the city is set to become a demanding commercial market. Read on if you wish to invest in the commercial real estate sector in this place.
Top Reasons to Invest in Saharanpur Real Estate
Saharanpur is primarily an agricultural city known for various agro-based products. This also makes it a burgeoning business hub full of potential in the real estate segment. Read the following section to get a better idea about why investing here is a good idea.
Around 70% of the total area in Saharanpur is under agricultural use. Since it is located in the Doab region the soil here is extremely fertile. This is the reason agriculture and agro-based industries flourish over here. Many food and commercial crops such as wheat, rice, bajra, oilseeds, jute etc. are cultivated here.
Moreover, sugarcane production in Saharanpur has increased the significance of commercial crops and has resulted in the development of the sugarcane industry.
There is a major industry for papermaking in Saharanpur. The Central Pulp and Paper Research Institute (CPPRI) which is an autonomous body under the Ministry of Commerce and Industries is located here. This organisation caters to the research and development needs of the paper industry.
The development of the paper industries here boosts the economy of this city to a great extent.
Mineral and Other Industries
The region of Saharanpur is abundant in limestone boulders. Stone for both building purposes as well as metalling of roads are found here. You can also find excellent lime in the hilly torrents.
Although there are no other minerals found in this region, the cigarette and wood carving industries are major ones in this city. Saharanpur exports its woodwork to many foreign countries including UK, Sweden, Kuwait, and USA.
Saharanpur is located 75 km from Haridwar, and 180 Km from the capital city of Delhi. It is reachable via road, rail and airways. The Jolly Grant airport is the major airport closest to the city located at a distance of 90 km.
There are 4 major highways namely the NH344, old NH58, NH44 and NH334 which connect to this city. The Saharanpur Railway Junction in the city has 6 platforms which are the halting stations for around 125 trains that connect to major cities like Delhi, Lucknow, Mumbai, and Amritsar.
Saharanpur is a prominent tourist spot famous for its wood carvings and temples. The Bala Sundari Devi temple of Deoband and the Shakumbhari Devi temple are two 'shakti peethas' that attract a lot of devotees and tourists from all around India.
Shri Baba Lal Das, Ghugha Veer and Nau Gaza Peer are famous spots in the city with religious significance. Saharanpur also has a Botanical garden from the East India Company era known as Company Garden which apart from being a tourist destination also holds major historical importance. Rajaji National Park, Roorkee, and Paonta Sahib are some other places near Saharanpur city that people visit.
Commercial Real Estate Investment Opportunities in Saharanpur
Following are some of the best localities in Saharanpur for purchasing real estate-
This locality has several office spaces for rent and is well connected to the other parts of the city via the roadway. Moreover, the Moradabad railway junction is located close to this locality. There are also good hospitals and healthcare facilities in this area.
The average price of commercial properties in the locality is ₹ 1.1 crore.
Gill colony is a reputable locality in Saharanpur. The area is well-connected to public transport facilities and well-connected roadways. The Saharanpur and Tapri junctions are the railway stations nearest to the Gill colony. It is a major residential area which means there is a high demand for marketplaces. The locality also has a good electrical connection and abundant water supply which are the prerequisites for commercial properties.
The average property price in Gill Colony is ₹ 3.25 crore.
Things to Consider Before Buying Commercial Property in Saharanpur
Following are certain factors that investors need to consider before buying commercial real estate in Saharanpur-
The developed localities with advanced opportunities and infrastructure in a city are always in demand by commercial real estate investors. This is because the amenities such as property location, road condition, water and electricity supplies etc. add value to a property.
Moreover, investors must also check to ensure that important facilities such as hospitals, police stations, schools and colleges are present in the locality.
Past Projects of Builders
You need to consider the reputation of the builder before you enter into a binding contract with them for your projects. The best way to do this is to check their portfolio which includes detailed information about their past projects, and how quickly they were completed.
Contacting the investors and residents that the builder has previously worked with is a good way to gather information about the legitimacy of the builder.
Transportation and Connectivity
The property that you invest in must be well-connected to the rest of the city through a network of public transportation and well-maintained roadways. It is also a plus point if the railway station is nearby and people can reach the airport in a short duration.
Properties located in densely populated residential areas and have good connectivity are high in demand and also fetch higher prices.
The real estate activities in Saharanpur are regulated by the Real Estate Regulatory Authority (RERA). It is a statutory body that was created under the Real estate (Regulation and Development) Act 2016. This is aimed at maintaining transparency among builders, investors and home buyers in India.
Investors can refer to the official website of RERA Uttar Pradesh to know to confirm the legitimacy of a real estate project and the related builder.
Stamp Duty in Saharanpur
Following are the stamp duty rates in the city of Saharanpur-
| | |
| --- | --- |
| Gender | Stamp Duty Rate |
| Male | 7% |
| Female | 6% |
| Joint (Male + Female) | 6.5% |
| Joint (Male + male) | 7% |
| Joint (Female + Female) | 6% |
Registration Charges in Saharanpur
These are the registration charges for properties in the Saharanpur locality-
| | |
| --- | --- |
| Gender | Registration Charges |
| Male | 1% |
| Female | 1% |
| Joint (Male + Female) | 1% |
| Joint (Male + male) | 1% |
| Joint (Female + Female) | 1% |
Saharanpur Commercial Real Estate Sector: What's the Forecast?
Saharanpur is an agricultural city and produces many commercial crops which are exported to various foreign countries. This is why it is a burgeoning hub of agro-based industries. Along with that, paper, sugar and many such industries are seeing growth in this city. There are also talks of establishing a state university and medical college in this locality.
The Ministry of Urban Development declared Saharanpur as one of the 100 smart cities under the smart cities mission by the government of India. Moreover, the CM of India has reviewed developmental projects for various locations in UP including Saharanpur.
Moreover, the National Highway Authority of India (NHAI) has proposed the construction of a 12 km four-lane road which will connect Mohand in Saharanpur to Dehradun. This will give the animals from the Rajaji National Park and Shivalik forest a safe corridor.
According to the regional project director of NHAI Dehradun, Vaibhav Mittal, the project is a unique blend of animal conservation and development. This project is expected to cost anywhere around ₹ 1500 crore to ₹ 1700 crore.
The various growing industries along with countless developmental projects, and developed highways have made Saharanpur an ideal city to invest, in terms of commercial real estate.
Commercial Real Estate vs Other Asset Classes
If you want to multiply your wealth, then as an investor you can put your money in a variety of asset types. There are options for multiple assets apart from commercial real estate that you can consider while investing. Following is a comparison of a few such assets:
Commercial vs Residential Real Estate
When compared to commercial real estate, residential real estate has moderate risks and gives moderate returns. On the other hand, commercial properties are more in demand than residential properties. This is because they offer higher passive income to people in the form of leases and rent.
Commercial Real Estate vs Stocks and Mutual Funds
Stocks and mutual funds offer higher returns when compared to commercial properties. However, they also carry a higher element of risk since they are volatile and dependent on market behaviour. Although commercial real estate requires a higher initial investment compared to mutual funds and stocks, it has a comparatively lower risk factor.
Commercial Real Estate vs Gold
Although gold has high liquidity, it does not provide large returns. Gold investments get moderate but safe returns in the long term. Compared to this, commercial real estate gives higher returns and also provides investors with an opportunity for passive income.
Commercial Real Estate vs Bonds
Bonds are assets that offer moderate returns at moderate risks and are instruments of fixed returns. Although commercial real estate gives higher returns compared to them, the risk factor related to bonds is lower. This is why investors prefer to keep their excess capital temporarily in the form of bonds.
If you wish to earn higher returns with low risk, you can start investing in bonds. Register with us to get started today.
Here is a table of comparison of the above-mentioned asset classes according to the risks, returns, liquidity, volatility and ticket price:
| | | | | | |
| --- | --- | --- | --- | --- | --- |
| Parameters | Residential Real Estate | Commercial Real Estate | Stocks & Mutual Funds | Gold | Bonds |
| Returns | Moderate | High | High | Moderate | Moderate |
| Liquidity | Low | Low | High | High | Moderate |
| Risk | Low | Low | High | Low | Moderate |
| Volatility | Low | Low | High | Low | Low |
| Ticket Size | High | High | Varies | Low | Varies |
Steps to Invest in Commercial Real Estate in Saharanpur
Follow these steps to invest in commercial real estate in Saharanpur-
Step 1: Decide on a budget for your real estate investment.
Step 2: Conduct in-depth market research to know about the property prices and market trends in Saharanpur.
Step 3: Hire a broker to help you with your sources and opportunities before you commence your search for a property.
Step 4: Select a few suitable locations and visit the sites that have the most promising prospects and are within your budget.
Step 5: You can refer to the state's RERA portal to verify the builder's portfolio and property documents.
Step 6: Clear the state registration charges, and stamp duty and also pay the property seller. It is always wise to refer to a legal expert to guide you through the documentation and other sale-related activities.
Step 7: Make payments for the services of your broker and legal assistants.
Step 8: After finalising the purchase, you can get an insurance plan to protect your property against financial damages.
Final Word
Saharanpur is a top agricultural location in Uttar Pradesh. Not only that, with the other growing industries, imports and exports, developmental projects, tourism opportunities etc. it is an up-and-coming financial centre.
Moreover, it is situated at a favourable location from where some of the big cities are easily accessible. Thus, if you are thinking about investing in commercial real estate in this area, it is a wise decision.
Frequently Asked Questions
What are some large-scale industries in Saharanpur?
Some of the large-scale industries in Saharanpur include I.T.C. Saharanpur, Star Paper Mill, HRMM Agro Overseas PVT LTD. etc.
What is the per capita income from the agricultural sector in Saharanpur?
The economy of Saharanpur is primarily based on agriculture and the per capita income from this sector is ₹ 63,264.
What are the major exportable items from the city of Saharanpur?
Sugar, Ayurvedic medicines, and milk powder are some of the major exportable items from the Saharanpur location.
Are there any opportunities for micro small and medium enterprises (MSMEs) in Saharanpur?
MSMEs like woodwork handicrafts, wooden furniture, hosiery, packaging paper etc. have a good scope of growth in Saharanpur.