Guide for Rajahmundry Commercial Real Estate Investment
9 min read • Updated 11 May 2023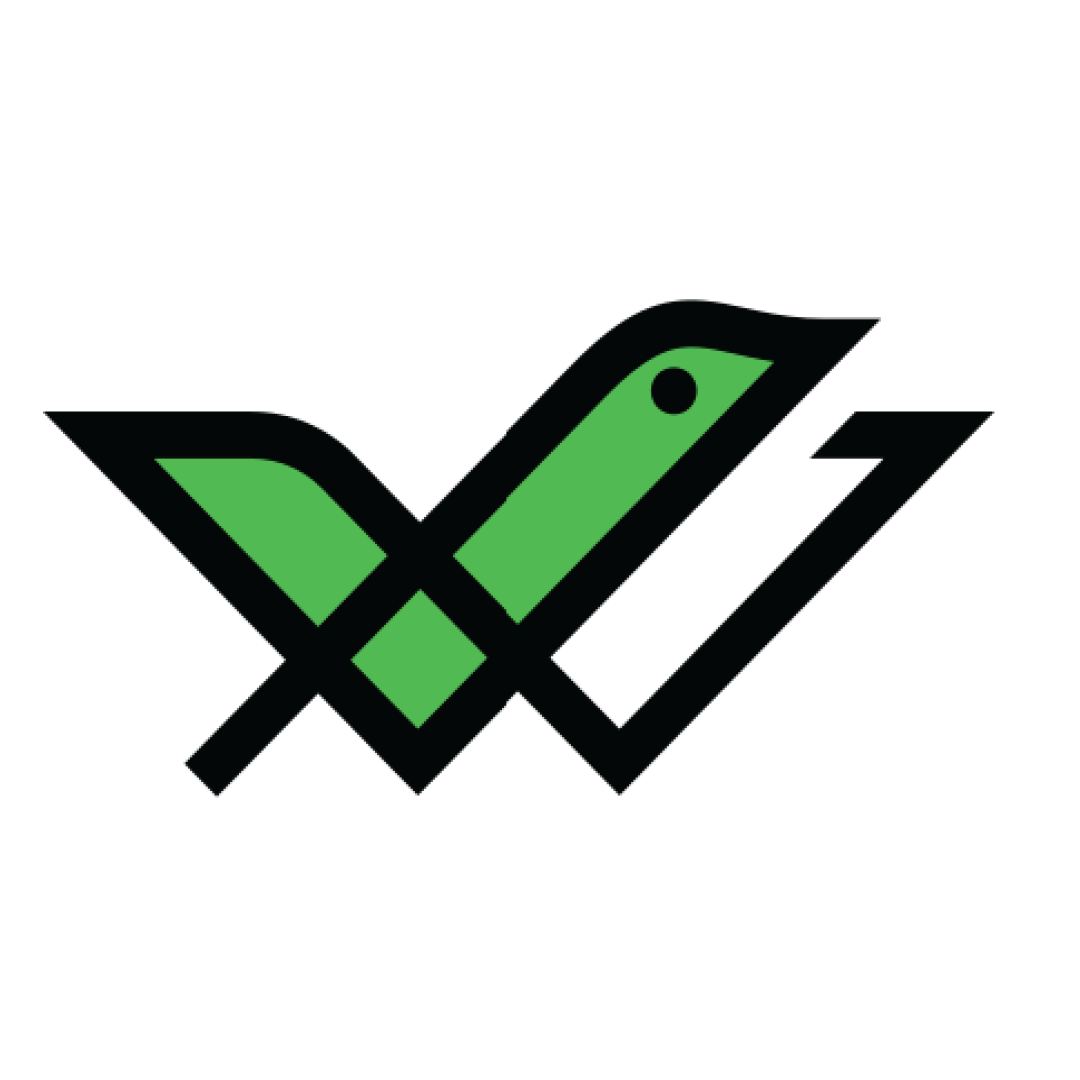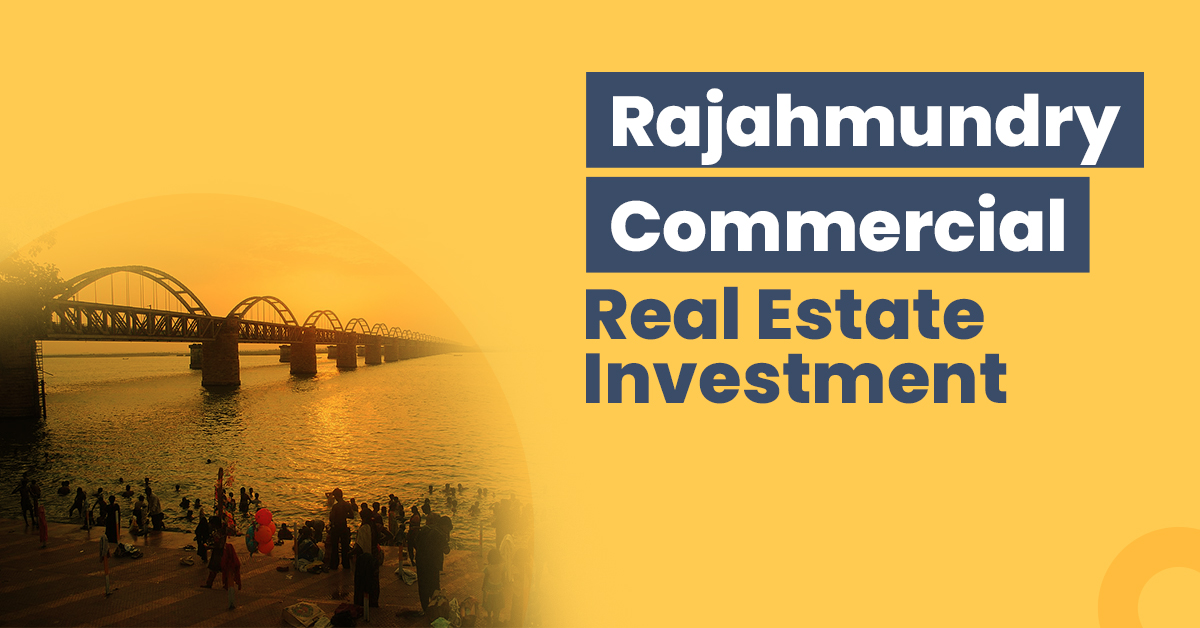 Rajahmundry is the cultural capital of Andhra Pradesh. It is one of the state's largest and most important cities. It is bounded by Visakhapatnam, Malkangiri, and Khammam, with access to the Bay of Bengal on the south.
The city lies on the banks of Godavari right above the Godavari Delta. Accessibility of the river water caters to thriving agricultural lands, supported by ample irrigation and alluvial soil.
Rajahmundry's flourishing economy is majorly supported by the textile and paper manufacturing industries. Moreover, Rajahmundry has a robust communication and trade link to remote areas of the state. It is considered one of the major commercial areas with numerous established trading and manufacturing centres dealing in agricultural supplements, iron and steel, cement, engineering hardware, textile, automobiles, etc.
Follow the sections below to get a complete guide on investing in Rajahmundry commercial real estate.
Top Reasons to Invest in Rajahmundry Real Estate
Here are some top reasons to invest in commercial real estate in Rajahmundry
Industrial and Trading Hub
Rajahmundry is one of the most prominent business hubs in the East Godavari district. It ranks 2nd in India in cloth and bullion businesses preceded by Mumbai. It is one of the major wholesale textile business hubs, with over 2000 retail cloth shops in and around the city. The synthetic fabric business in Rajahmundry and Dwarapudi together yield over ₹300 crores worth of revenue every year, whereas the readymade garment industry accounts for ₹100 crore.
Furthermore, as stated before, the alluvial deposits of the Godavari river offer a lucrative opportunity for establishing agricultural farmlands. Moreover, the topographical potential of Rajahmundry has been recognised by various public and private companies establishing their offices and headquarters in the city.
Some of these prominent companies contributing to Rajahmundry's economy are the Oil and Natural Gas Corporation (ONGC), Gas Authority of India Limited (GAIL), GVK Industries Limited, Nylofils India Limited, etc. You can also find several renowned paper mills like Andhra Paper Limited, Rajahmundry Paper Mills Pvt Ltd, etc. headquartered in the city.
Location and Transport Communication
Rajahmundry's favourable location and transportation infrastructure that has helped its industries to grow and flourish. The city has access to the National Highway 5, NH-16, and NH-216 which connects some of the major cities in India like Visakhapatnam, Chennai, Hyderabad, Vijayawada, and Bubneshwar, serving as a transportation hub for the east and west Godavari district.
The Rajahmundry Railway Station has 3 working platforms that halt over 193 trains and efficiently cater to commercial transit at affordable rates. Lastly, the Rajahmundry Airport supports commercial flights connecting the city to Hyderabad, which is widely used by ONGC for offshore oil transportation. The airport also facilitates domestic flights to Bangalore, Hyderabad, and Chennai.
Commercial Real Estate Investment Opportunities in Rajahmundry
Following are some prominent localities in Rajahmundry worth considering for commercial real estate investment:
Morampudi is one of the most notable commercial localities in Rajahmundry due to its proximity to Rajahmundry and Godavari Railway Station. Furthermore, the locality has ample agricultural plots available at affordable rates. Moreover, you can easily access NH-16 and NH-216 for transporting agricultural produce to and fro the locality.
The average commercial real estate price in Morampudi is ₹1,148 per square foot.
Tadithota is counted among the most widely known and well-connected localities in Rajahmundry. The locality lies close to Danavai Peta, Konthamuru, Diwancheruvu, and Venkateshwara Nagar.
Furthermore, you can avail shops, agricultural, and industrial land areas in and around the city. Round-the-clock availability of utilities like water and electricity makes Tadithota a perfect locality to invest in commercial real estate.
The average commercial real estate price in Tadithota is ₹4,656 per square foot.
Things to Consider Before Investing in a Commercial Property in Rajahmundry
You may consider the below-mentioned pointers before investing in Rajahmundry commercial real estate
Industrial Prospects and Connectivity
Before buying a commercial real estate, you must remember to check the prospects of the city's industrial and economic development. You should check the connecting links of the city.
Proper market demand and connectivity to major cities can help you import and export raw and finished goods more conveniently and within the least time possible.
The Real Estate (Regulation and Development) Act 2016 was launched to regulate the real estate sector of the country and protect the customers from fraud.
Every builder is mandated to register the properties with RERA of the respective states. Therefore, you may refer to Andhra Pradesh's official RERA portal to check the builder's legitimacy and credibility.
A lease structure is a long-term contract between the owner and the tenant for a commercial space. Before purchasing commercial real estate, make sure that you thoroughly go through the lease structure to check if it matches the agreed-upon terms. This can help you analyse the risk involved in the investment.
Stamp Duty in Rajahmundry
The Stamp duty Rates in Rajahmundry are as follows
| | |
| --- | --- |
| Category | Stamp duty Rate |
| Sale agreement | 5% |
| Sale of immovable property | 5% |
| Construction agreement | 5% |
| Development agreement | 5% |
| Lease agreements till 10 years | 0.4% |
| Lease agreements between 10 to 20 years | 0.6% |
Registration charges in Rajahmundry
Following are the registration charges in Rajahmundry
| | |
| --- | --- |
| Category | Registration Charges |
| Sale agreement | ₹2,000 |
| Development agreement | 0.5% capped at ₹20,000 |
| Construction agreement | 0.50% |
| Lease agreements till 10 years | 0.10% |
| Lease agreements between 10 to 20 years | 0.10% |
Rajahmundry Commercial Real Estate sector: What's the Forecast?
Kakinada Special Economic Zone Limited has proposed the development of a Special Economic Zone (SEZ) area spread across 1648.14 hectares from Kakinada to Rajahmundry. The construction is in pipeline and is situated 15 Km from Kakinada and 60 Km from Rajahmundry, connected via NH-5 and ADB Road. The project is expected to cost around ₹2,500 crores and boost the city's economic activity and employment opportunities.
As per National Monetisation Pipeline (NMP), 25 airports including Rajahmundry Airport are in pipeline for credit allotment from the year 2022 to 2025. The move is expected to expand commercial transportation to broader destinations other than the existing Hyderabad.
Also, Rajahmundry is visited by hundreds of tourists throughout the year for its distinct art, culture, and tradition. It is the abode to some renowned temples, museums, bridges, and barrages, like Markandeya Temple, Iskcon Temple, Rallabandi Subbarao Government Museum, Rail-Road Godavari Bridge, Dowleswaram Barrage, etc.
This opens opportunities for investors to set up tourist accommodations and restaurants for their convenience. Furthermore, the accessibility of rivers, fertile land, and favourable climate make Rajahmundry a prospective commercial real estate investment option.
Commercial Real Estate vs Other Asset Classes
The section below compares commercial real estate to various other asset classes based on several parameters
Commercial Real Estate vs Bond
Bonds are a much safer means of investment and offer stable income at low risk. Furthermore, bonds are much more liquid than commercial real estate. However, commercial real estate can yield much higher returns compared to bonds.
Want to earn a stable income through a safe investment option? Check out our homepage and start investing in top bonds to earn stable returns. There are no hidden or additional costs involved.
Commercial Real Estate vs Mutual Funds and Stocks
Mutual funds and stocks have the potential to yield significant returns. However, they are subject to market risk and investors may incur losses. On the contrary, commercial real estate is comparatively less volatile and offers stable returns.
Commercial Real Estate vs Gold
Commercial real estate can earn higher returns than gold. In contrast, gold has a higher liquidity rate. Therefore, selling or buying gold is much easier and more convenient than commercial real estate. Commercial real estate is an immovable asset and is a much safer mode of investment than gold, which is a commodity and subject to theft.
Commercial real Estate vs Residential Real Estate
Commercial real estate can yield much higher returns than residential real estate. But it might be easier to find tenants for rent in case of residential properties as compared to commercial properties.
The table below provides a more lucid understanding of commercial real estate as compared to other asset classes
| | | | | | |
| --- | --- | --- | --- | --- | --- |
| Parameters | Commercial Real Estate | Stocks & Mutual Funds | Residential Real Estate | Bonds | Gold |
| Returns | High | High | Moderate | Moderate | Moderate |
| Liquidity | Low | High | Low | Moderate | High |
| Risk | Low | High | Low | Moderate | Low |
| Volatility | Low | High | Low | Low | Low |
| Ticket Size | High | Varies | High | Varies | Low |
Steps to invest in Commercial Real Estate in Rajahmundry
The steps below guide you to start investing in commercial real estate in Rajahmundry
Step 1: Decide on a suitable budget and conduct thorough research about localities offering prospective commercial real estate.
Step 2: Shortlist a series of real estate that suits your budget, and caters to all commercial amenities and infrastructure.
Step 3: Narrow down the list and visit the site to verify the offered amenities and infrastructure. You may appoint a professional land surveyor to determine the true market price and prospects of the property.
Step 4: Keep all the documents required for purchasing the property at your disposal. Thereafter, appoint a legal assistant to proceed through the documentation to eliminate contract loopholes or discrepancies.
Step 5: After completing the formalities, pay for the property including the legal taxes and professional fees, to confirm the transaction and property handover.
Step 6: Once you are done with the documentation and formalities, get your property insured, to safeguard yourself from financial loss in the event of a mishap.
Final Word
Rajahmundry is one of the most prominent commercial and trade centres in Andhra Pradesh. Furthermore, the prospects for setting up agro-based industries in the city are extremely high and are in demand among commercial real estate investors. Access to the Bay of Bengal and Godavari can offer ample water supply, making it convenient and efficient for industrial workflow.
Frequently Asked Questions
What are some prominent textile industries in Rajahmundry?
Some of the prominent textile industries spread throughout Rajahmundry are Tummidi Brothers, Vichitra Silks, Bommana Brothers, Chandana Brothers, etc.
What are some flourishing paper mills in Rajahmundry?
Andhra Pradesh Paper Mills, Coastal Paper Mills Limited, Kadiyam Paper mills, etc are some major paper mills in Rajahmundry.
What are some major crops grown in Rajahmundry?
The climatic and geological features of Rajahmundry support the cultivation of paddy, sugarcane, tobacco, etc.
Do I need to pay stamp duty for leased commercial real estate?
 Stamp duty is a legal tax that has to be paid to the state government for sanctioning an agreement let it be a sales or lease agreement. Therefore, one needs to pay stamp duty for leased commercial real estate as per the state's prescribed rates.