Guide for Nellore Commercial Real Estate Investment
11 min read • Updated 11 May 2023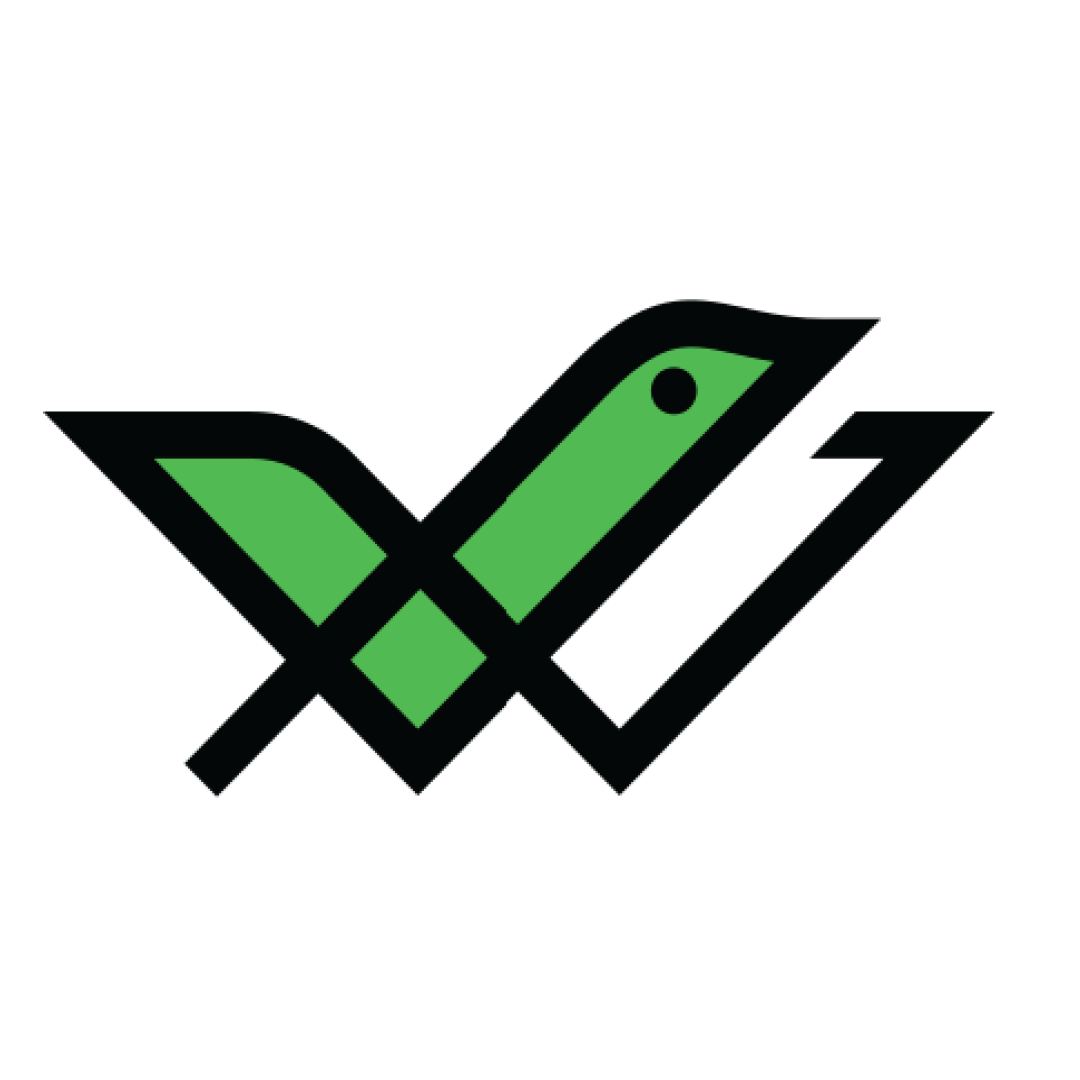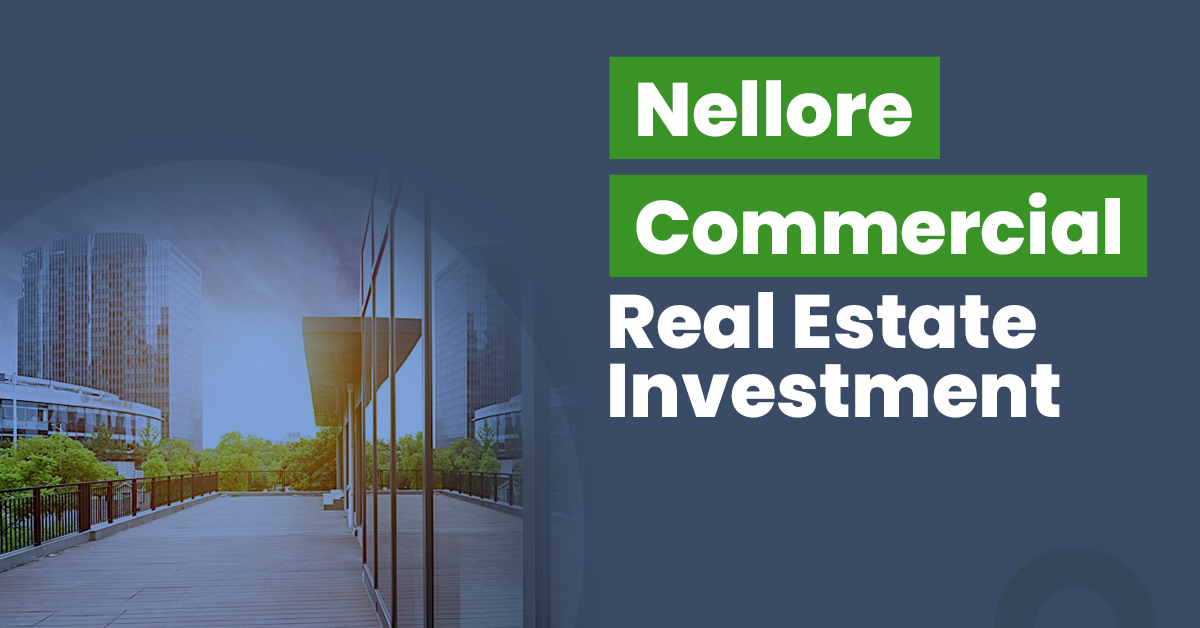 Nellore is the 4th largest city in Andhra Pradesh. It is situated on the banks of the Penna River and bounded by a 163 Km long coastal line adjoined to the Bay of Bengal in the East. The city's economy majorly depends on agriculture. Furthermore, due to the ample availability of water bodies and commercial infrastructure, it is also home to several manufacturing and service sector industries.
The agricultural and allied sectors like Horticulture, Fishing, and livestock account for around ₹16,495 cores worth of Gross Values Added (GVA). In addition, the GVA of the industrial and service sector is around ₹31,857 cores. These data prove that Nellore has a strong commercial prospect for diverse industries and is in high demand among commercial real estate investors.
The section below covers all the factor that makes Nellore a perfect commercial real estate investment option.
Top Reasons to Invest in Nellore Real Estate
Some of the top reasons to invest in Nellore commercial real estate are as follows
Nellore is one of the most prominent cities contributing to the state's economy. The city registered an impressive growth in overall GVA by 12.9% and currently has a total estimated GVA of ₹48,353 crore.
The major crop cultivated here is paddy followed by groundnuts and tobacco. Lemon, mango and banana are some fruits that are widely grown in Nellore. The major livestock and fishes contributing to the economy are meat, poultry meat, eggs, prawns, inland fishes and marine fishes respectively.
The growth engines of the flourishing industrial sector in Nellore are manufacturing followed by construction, electricity and other minor and major mineral mining industries.
The service sector is comprised of trade, road transport, education, real estate, health, hotels, restaurants, water transportation and other minor industries.
Inter and Intra City Connectivity
Nellore has access to National Highway (NH) – 5 which connects the city to Kolkata, Chennai, and more importantly to some parts of the golden quadrilateral expressway. Accessibility to this 4-lane expressway ensures smoother and faster transit of commercial vehicles to some of the major cities in India.
Industries and businesses can also access Nellore Railway Station for commercial transport activities. The station lies on the Chennai-Howrah trunk line and has 4 platforms which halt 188 trains covering most of India.
Nellore does not have an airport as of now. However, the two nearest airports are Tirupati and Chennai International Airport, which are around 125 and 193 Km away from the city respectively.
Other than the above-stated mode of transportation, the city also has access to the deep water Krishnapatnam port. Therefore, industries can access waterways to import and export cargo, raw materials or finished goods.
Nellore lies in the southeastern part of the state and is well-connected to Cuddapah and Prakasam districts in the north. The western part of the city has Velingoda hills, while the eastern part extends to the base of the Eastern Ghats sloping down to the Bay of Bengal.
Moreover, Nellore is located 170 Km away from Chennai and 380 Km from Bangalore. It is facilitated by a well-planned transportation infrastructure to cater to faster commercial transit. The city also has access to the north and southern banks of the Penna River, which can cater to the commercial and irrigational water needs.
Nellore is ladened with numerous temples, forts, scenic beaches and dams. As a result, the place is visited by hundreds of tourists, which opens opportunities to generate income through tourist accommodations and convenience.
Some of the prominent tourist locations in Nellore are Talpagiri Ranganathaswamy Temple, Jonnawada, Narasimhakonda, Somasila Dam, Kandaleru Dam, Udayagiri Fort, Mypadu Beach, Kotha Koduru Beach, etc.
Commercial Real Estate Investment Opportunities in Nellore
Here are some of the best localities in Nellore to consider while purchasing commercial real estate
Kavali is one of the prominent localities in Nellore and holds significant commercial importance. The locality lies 8 Km from the Bay of Bengal and has proper supply of utilities like water and electricity. NH-16 (a part of the golden quadrilateral expressway) passes through the locality.
Businesses can avail the Kavali Railway Station which is a part of the Chennai-Howrah main line. Moreover, the nearest Ramayapatnam Sea Port is soon expected to commence operations which will be 25 Km from the city centre.
The average commercial plot in Kavali costs around ₹1.5 crores.
Vinjamur is another notable city in Nellore, known for its agricultural amenities and infrastructure. The city is accessible to one of Pennar river's tributaries, Sagileru. The locality is well connected to Kavali, which is located 50 Km away and can be accessed via roadways.
Andhra Pradesh State Road Transport Corporation (APSRTC) and several private buses are available for transit. The commercial plot in Vinjamur costs around ₹1.5 crores.
Things to Consider Before Investing in a Commercial Property in Nellore
One must keep the following pointers in mind before investing in commercial real estate in Nellore
Amenities and Infrastructure Offered by The Locality
Commercial real estates are largely dependent on the location. For example, hotel accommodations and restaurants are usually placed nearby tourist destinations, airports or railway stations, which would help them attract more customers. Furthermore, the availability of National Highways, water bodies and infrastructural amenities plays a vital role in seamless business operations and transportation.
You should check the availability of infrastructure and other facilities available before investing in commercial real estate.
Maintaining commercial properties can be expensive. Therefore, before you start investing in commercial real estate you must estimate the charges applicable for its maintenance which includes taxes and building insurance. These taxes and insurance charges may vary as per the respective states. You can allocate your budget accordingly, as per the charges levied for maintaining the commercial property.
Prevailing Industries in The Region
Before you start investing in commercial real estate, you need to know the kind of industry thriving in the city and the nearby areas. This is because industries usually prefer locations with ample availability of raw materials that would facilitate the business. Knowing the kind of industries flourishing in the region can help you determine the kind of customer base the city will offer.
The Central Government set up the Real Estate Regulatory Authority (RERA) to regulate the real estate sector of the country under the RERA Act. This is done to promote transparency in the real estate industry and protect consumer rights.
To check your builder and real estate's authenticity, you may refer to Andhra Pradesh's official RERA portal.
Stamp Duty in Nellore
Stamp duty is the legal tax that has to be paid to the state government, as evidence of property handover. Read on to learn the stamp duty rate in Nellore
| | |
| --- | --- |
| Category | Stamp duty Rate |
| Sale agreement | 5% |
| Sale of immovable property | 5% |
| Construction agreement | 5% |
| Development agreement | 5% |
| Lease agreements till 10 years | 0.4% |
| Lease agreements between 10 to 20 years | 0.6% |
Registration charges in Nellore
The registration charges in Nellore are as follows
| | |
| --- | --- |
| Category | Registration Charges |
| Sale agreement | ₹2,000 |
| Development agreement | 0.5% capped at ₹20,000 |
| Construction agreement | 0.50% |
| Lease agreements till 10 years | 0.10% |
| Lease agreements between 10 to 20 years | 0.10% |
Nellore Commercial Real Estate sector: What's the Forecast?
Nellore is undergoing several commercial infrastructure developmental projects. The Ramayapatnam Port is under construction and is estimated to commence operations by 2024. The project costs approximately ₹14,000 crores and is expected to boost economic activity in the city.
The city is also expecting a high-end aluminium alloy products manufacturing plant that is estimated to cost around ₹5,500 crores, with a production capacity of 60,000 metric tonnes per annum. The project was undertaken by Utkarsha Aluminium Dhatu Nigam Limited (UADNL).
The Nellore Airport has commenced its phase 1 construction, with an estimated budget of ₹368 crores. It has plans to support cargo handling, passenger terminal aircraft, a singular runway and an aircraft parking facility.
Other major projects including the development of a 4-lane highway at Mypadu beach and the redevelopment of Nellore Railway Station are in pipeline. These data prove that Nellore is currently undergoing tremendous commercial infrastructure development.
With the active involvement of the State And Central Government, the city holds high prospect value for commercial real estate. Therefore, if you are willing to invest in commercial real estate, Nellore can be a suitable choice.
Commercial Real Estate vs Other Asset Classes
This section compares commercial real estate to various asset classes based on various parameters:
Commercial Real Estate vs Gold
Commercial real estate is an immovable asset, unlike gold which is a commodity and bears the risk of theft. Moreover, commercial real estate can yield higher returns than gold. However, you can easily buy or sell gold, whereas finding tenants and buyers for commercial real estate easily might be challenging.
Commercial Real Estate vs Bond
Bonds are investment options that offer passive income without high risk. It is a comparatively safer mode of investment, as compared to commercial real. However, commercial real estate can yield much higher returns than bonds.
Do you want to invest in quality bonds offering substantial returns? Check out our homepage to find top-rated bonds, and start earning.
Commercial real Estate vs Residential Real Estate
Residential real estate usually requires less capital investment compared to commercial real estate and it might be easier to find tenants. However, commercial real estate yields higher returns than residential properties.
Commercial Real Estate vs Mutual Funds and Stocks
Mutual funds and stocks are known to perform better than any other asset class in terms of returns. However, they are volatile and subject to market risk. Investing in mutual funds and stock requires intensive market research. You can start investing in mutual funds and stocks with much lower capital investment. In case of commercial real estate, the returns can be higher and the risk is lower.
The table below provides a more comprehensible comparison of commercial real estate to other asset classes based on parameters like returns, volatility, risk, liquidity, and ticket size.
| | | | | | |
| --- | --- | --- | --- | --- | --- |
| Parameters | Commercial Real Estate | Stocks & Mutual Funds | Residential Real Estate | Bonds | Gold |
| Returns | High | High | Moderate | Moderate | Moderate |
| Liquidity | Low | High | Low | Moderate | High |
| Risk | Low | High | Low | Moderate | Low |
| Volatility | Low | High | Low | Low | Low |
| Ticket Size | High | Varies | High | Varies | Low |
Steps to invest in Commercial Real Estate in Nellore
Follow the below-mentioned steps to start investing in Nellore commercial real estate:
Step 1: Allocate a suitable budget and conduct thorough research on localities offering proper commercial infrastructure and amenities.
Step 2: Shortlist some real estate options that suit your budget
Step 3: Narrow down the list of real estate by visiting the sites to verify the amenities.
Step 4: Once you decide on a commercial property, keep all your required official documents and identity proof at your disposal.
Step 5: Hire a legal assistant to proceed through the documentation to ensure foolproof transactions.
Step 6: After completion of the formalities, pay for the property, the liable taxes and professional charges.
Step 7: Once the property is handed over to you, get it insured, to safeguard and cover yourself from any financial losses that may occur due to unforeseen events.
Final Words
Nellore has access to ports, superior road and rail connectivity which largely contributes to industrial establishments. Furthermore, the climatic and geological features of Nellore make it a perfect place for agriculture and allied activities like fishing.
Furthermore, industrial advancements with the government's continuous efforts are currently attracting workforce from across the state and country.
Frequently Asked Questions
Why do I need to pay registration charges and stamp duty for real estate?
Every individual needs to pay the specific stamp duty and registration charges on top of the property price. While stamp duty is a legal tax that acts as evidence of the handover, the registration charge is for registering the property in your name.
What are the minerals found in Nellore?
Some of the prominent minerals found in Nellore are Mica Quartz, Silica sand, Feldspar, etc. while Garnet, Lime shell, Vermiculite, Barytes and colour granites are some minor minerals.
What is the Gross District Domestic Product (GDDP) of Nellore?
The average GDP of Nellore is ₹30,482 crore which is about 5% of the entire GDP of the state of Andhra Pradesh.
Is it mandatory to hire a broker for buying commercial real estate?
Although it is not mandatory to hire a broker for buying commercial real estate, it is always advisable to hire a professional to help you proceed through the process seamlessly. This is because they have years of experience in handling real estate transactions.