Guide for Muzaffarnagar Residential Real Estate Investment
10 min read • Updated 11 May 2023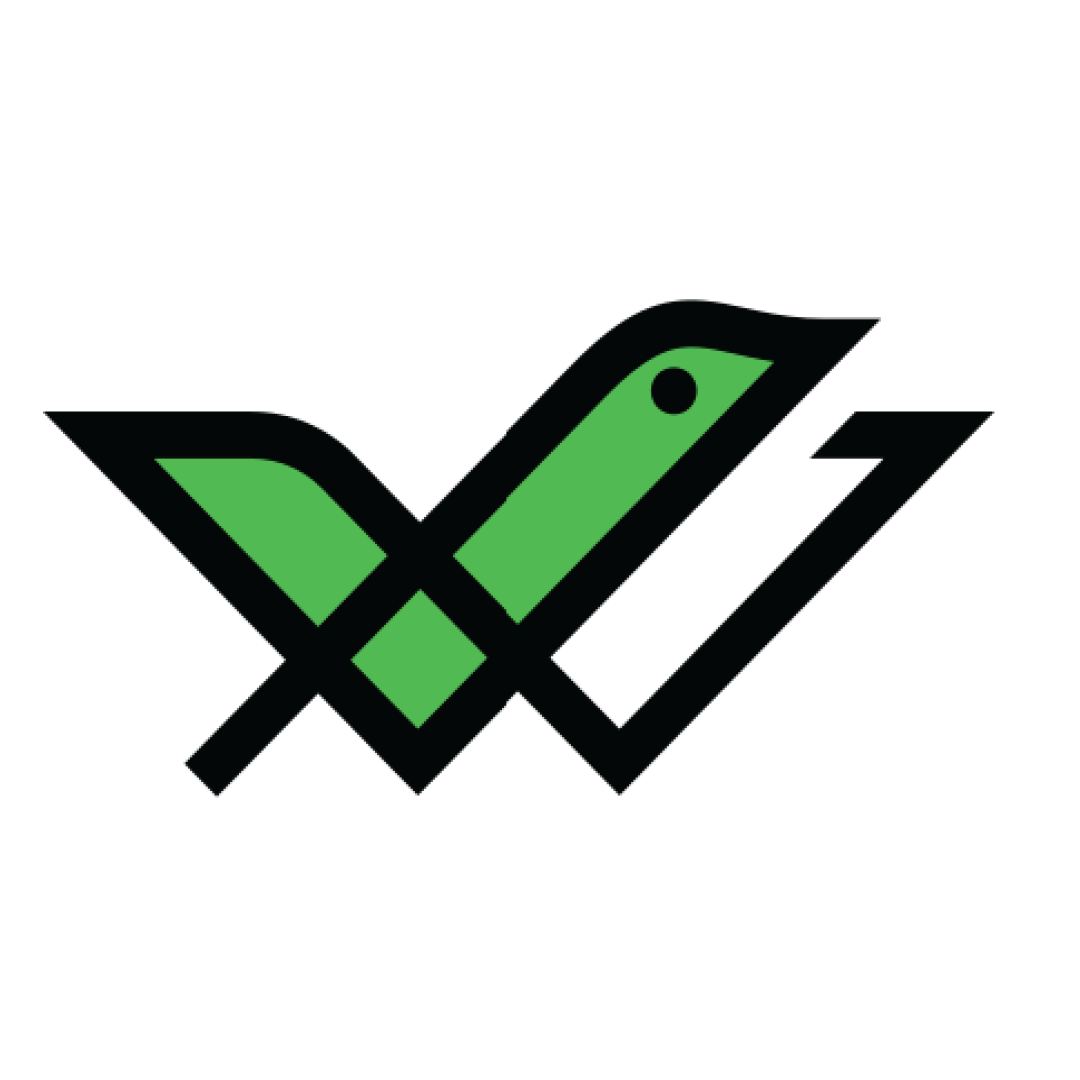 In India, Muzaffarnagar is popularly known as the "Sugarbowl of India." This old city is located in the Muzaffarnagar district under the Saharanpur division of Uttar Pradesh. In fact, it is situated over NH58 (between Delhi and Dehradun) connecting all national railway and roadway networks.
Muzaffarnagar is not only a religious city but a multicultural one with different communities residing together. Some historical cities located in proximity to this location include Haridwar, Panipat, Ghaziabad, Roorkee, Dehradun, etc.
The city is one of the key industrial towns extensively known for the production of sugar, jaggery, paper, and steel. Being an industrial belt, there are several commercial hubs in this region as well. Some of the famous marketplaces that encompass the main town include Bhopa road, Lohia Bazaar, Sadar Bazaar, etc.
As the city has one of the biggest granaries in UP with the highest agricultural GDP, this has led to several enhancements in its infrastructure. Also, it has encouraged several residential real estate investments in and around this region.
Top Reasons to Invest in Muzaffarnagar Real Estate
Take a look at these reasons which justifies why investing in a real estate property in Muzaffarnagar is a good decision:
Tourism and Entertainment Industry
The tourism and entertainment industry plays a vital role in the economic growth of Muzaffarnagar. There are various heritage structures of the Mughal era and beautiful landscapes that make this palace an excellent tourist destination. Also, there are a number of pilgrimage centres like Sukhdev temple, Ganesh temple, Bhairo ka mandir, etc.
With the growing number of travellers in the city, more and more people are investing in the entertainment business like restaurants, shopping malls, movie halls, etc. So, there is a significant improvement in the economy and subsequently in the real estate industry.
Agriculture is one of the prominent industries of Muzaffarnagar. The city contributes majorly to the production and trading of sugar and jaggery. Over 70% of the population is engaged in the agricultural business. In the city and its nearby regions, several mills are located.
Some major Rabi and Kharif crops grown in this region include arhar, paddy, sugarcane, wheat, mustard, potato, lentil, etc. Even there are designated marketplaces nearby that deal in trading these agricultural products, thus making it a more convenient residential place.
Being an industrial town, Muzaffarnagar also contributes significantly to the production of steel and paper. Apart from this, with the presence of high-end water bodies nearby, the city is excellently developed in the fishery business as well.
Also, the natives residing here are engaged in wood carving of various home furnishings, beaded sandals and jewellery, and versatile handicrafts. All these are not only manufactured but also exported to different parts of the country. So, all these lead to providing various employment opportunities to the people residing here.
The city is well connected with various railways and roadways. The NH-58 that passes through the city connects Delhi in the south and Uttarakhand state in the north. Apart from this, there is Muzaffarnagar station where both Dehradun Shatabdi Express and Jan Shatabdi Express halt.
All these factors contribute together to make Muzaffarnagar a profitable location for residential real estate investment.
Residential Real Estate Investment Opportunities in Muzaffarnagar
Muzaffarnagar is undoubtedly a hot destination for investing in residential properties. Some prominent locations across the city that investors find lucrative are stated below:
New Mandi, belonging to the Saharanpur division, is a popular residential locality in Muzaffarnagar. Some nearby localities include Adarsh Colony, Shiv Puri, Pinna, and Kambal Wala Bagh. The NH709AG and NH709A pass through this locality, which makes this well-connected with other cities. The average price of a property in this locality is ₹5,336 per sqft.
Almaspur is one of the fastest-growing suburbs of Muzaffarnagar. What makes this place convenient for residents is that it remains surrounded by several linking roads like Delhi-Haridwar road, Miranpur- Muzaffarnagar road, etc.
This suburb is surrounded by Charthawal Block towards North, Shahpur Block towards West, Baghara Block towards South, and Morna Block towards East. On an average, a residential property in Almaspur would cost around ₹3,367 per sqft.
Sujroo is another popular locality situated in the Muzaffarnagar district of Uttar Pradesh. It is properly connected via various rail and road routes. The nearest airport situated to Sujroo is Dehradun Jolly Grant Airport and the nearest railway station to this is Jarauda nara. The average price of property around this locality is ₹1,676 per sqft.
Things to Consider Before Buying a Residential Property in Muzaffarnagar
Before purchasing any real estate property in Muzaffarnagar, ensure to consider all the factors mentioned hereunder.
In order to maintain transparency in the real estate business, the Real Estate Regulatory Authority (RERA) was formed under the Real Estate (Regulation and Development) Act 2016.
This encourages various reputed brokers and builders to invest more in real estate properties by legitimising the property and eliminating disputes and discrepancies. So, consider checking the UP RERA portal before purchasing any property in Muzaffarnagar.
Before opting out for any residential property, check out the security measures of the locality. Localities with a safe environment and low crime rates are usually in high demand. So, one can even earn higher passive income through renting their properties on lease.
The credibility of a builder is a must to consider ensuring the timely completion of the project. Also, a reputed builder will never use any low-quality raw materials for property construction. Thus, before opting for any property, verify the builder's reliability from either their existing or past customer reviews.
Stamp Duty in Muzaffarnagar
Here is a detailed understanding of the current stamp duty charges in Muzaffarnagar.
| | |
| --- | --- |
| Applicants | Stamp Duty Charges |
| Male | 7% |
| Female | 6% |
| Joint (Male + Female) | 6.5% |
| Joint (Male + Male) | 7% |
| Joint (Female + Female) | 6% |
Registration Charges in Muzaffarnagar
Take a look below to check out the registration charges for a property in Muzaffarnagar.
| | |
| --- | --- |
| Applicants | Registration Charges |
| Male | 1% |
| Female | 1% |
| Joint (Male + Female) | 1% |
| Joint (Male + Male) | 1% |
| Joint (Female + Female) | 1% |
Muzaffarnagar Residential Real Estate Sector: What's the Forecast?
Muzaffarnagar is a profitable destination for various residential real estate investment opportunities. There seems to be a boost in the state's economy with the development of various industries in and around this city. Also, as connectivity is progressing each day and more employment opportunities are developing, the city is becoming a desirable residing place.
Thus, these facilities are empowering real estate development in Muzaffarnagar. Also, very soon, the wine-making industry of Muzaffarnagar will start contributing significantly to the economy. The city will be having North India's first-ever vintnery, particularly with the State Government approvals.
The company, KD Solutions, has been granted permission for producing wine with an annual capacity of 54,446 litre. This will definitely generate huge employment opportunities for the residents of Muzaffarnagar in the future.
Residential Real Estate vs Other Asset Classes
Here is a quick comparison between residential real estate and other assets along with the returns that they provide:
Residential Real Estate vs Bonds
In comparison to real estate, bonds are quite secure and capable of generating higher returns. In fact, government bonds are quite easier to buy and sell when compared to real estate.
So, in case you want to earn fixed returns from your asset in the long term, then bonds will be the right fit for you. Start investing today from a large number of bond options available on our homepage.
Residential Real Estate vs Gold
Gold is quite a volatile and riskier asset when compared with real estate. Also, one can make an investment in gold for both the long and short term, but real estate investment is only appropriate for long term. Moreover, the quantum of investment is quite high in case of real estate, while in terms of gold, it is flexible.
However, with real estate investment, you can earn passive income, which is not possible in gold investments. Also, gold is more liquid and buying and selling this asset is a far simpler process.
Residential Real Estate vs Commercial Real Estate
If the residential real estate property is taken on a home loan, then it is subject to offer better tax benefits. However, residential real estate investment is considered riskier than any commercial property because of the frequent changing of tenants which often seems difficult to find.
Also, in case of commercial real estate investment, returns are comparatively higher.
Residential Real Estate vs Stocks & Mutual Funds
Stocks and mutual funds are subject to more market risks and their returns are also quite inconsistent. However, you can generate higher returns in case of stocks and mutual funds than any residential real estate property.
Mutual funds are more liquid and their investment quantum is also quite low in comparison to residential real estate investment. So, real estate investment is a more safe and more secure asset.
Following is a tabular representation of comparison between different types of assets on the basis of returns, liquidity, risk, volatility, and ticket size:
| | | | | | |
| --- | --- | --- | --- | --- | --- |
| Parameters | Residential Real Estate | Stocks & Mutual Funds | Gold | Commercial Real Estate | Bonds |
| Returns | Moderate | High | Moderate | High | Moderate |
| Liquidity | Low | High | High | Low | Moderate |
| Risk | Low | High | Low | Low | Moderate |
| Volatility | Low | High | Low | Low | Low |
| Ticket Size | High | Varies | Low | High | Varies |
Steps to Invest in Residential Real Estate in Muzaffarnagar
Check out the following steps to start investing in residential real estate in Muzaffarnagar:
Step 1: Check your finances and plan a budget accordingly for investing in a real estate property.
Step 2: Based on your budget and requirements, you can shortlist some popular residential localities in Muzaffarnagar.
Step 3: Now, taking the assistance of a broker, you can visit all these properties in person. Ensure to check the location and amenities available surrounding the properties.
Step 4: Finalise a locality as per your requirements and ensure to consider its resale value as well.
Step 5: Ensure to collect and check all the legal documents of the property. Also, don't forget to verify whether the property is RERA registered or not.
Step 6: Complete all the legal formalities like preparing the title deed, etc. by getting in touch with a lawyer.
Step 7: Make complete payment including stamp duty, registration charges, brokerage fees, etc. to own your property legally.
Step 8: Ensure to protect your property by opting for an insurance policy. This will also save you from all sorts of financial troubles.
Final Word
Muzaffarnagar, mainly known for its sugar industry, is home to a multitude of mosques, places, and temples. The good transport connectivity of the city helps people in reaching out to various significant states and cities of India. As the city has numerous industries, investors have identified this location as a profitable venture for real estate investment.
Frequently Asked Questions
What are some of the best places to buy property in Muzaffarnagar?
Some of the best places to purchase residential property in Muzaffarnagar include Muzaffarnagar Road, Bhopa-Shukrataal Road, Shamli, Jansath Road, and Civil Lines South.
For what is Muzaffarnagar famous for?
Muzaffarnagar is a significant industrial industry with steel, sugar, and paper being some of the major ones. Most of the population of this city is engaged in agriculture.
What is the real name of Muzaffarnagar?
Muzaffarnagar, earlier came to be known as Sarwat, is located quite near Delhi and Saharanpur. Being situated in the highly fertile region of Ganga-Yamuna Doab, the city tends to be one of the most prosperous and developed cities of Uttar Pradesh.
Does Muzaffarnagar come in NCR?
On 9th June 2015, the inclusion of three more districts was approved by the Government of India in NCR. These are mainly- Panipat, Karnal, and Jind in Muzaffarnagar of Uttar Pradesh and Haryana state.