Guide for Mathura Residential Real Estate Investment
9 min read • Updated 11 May 2023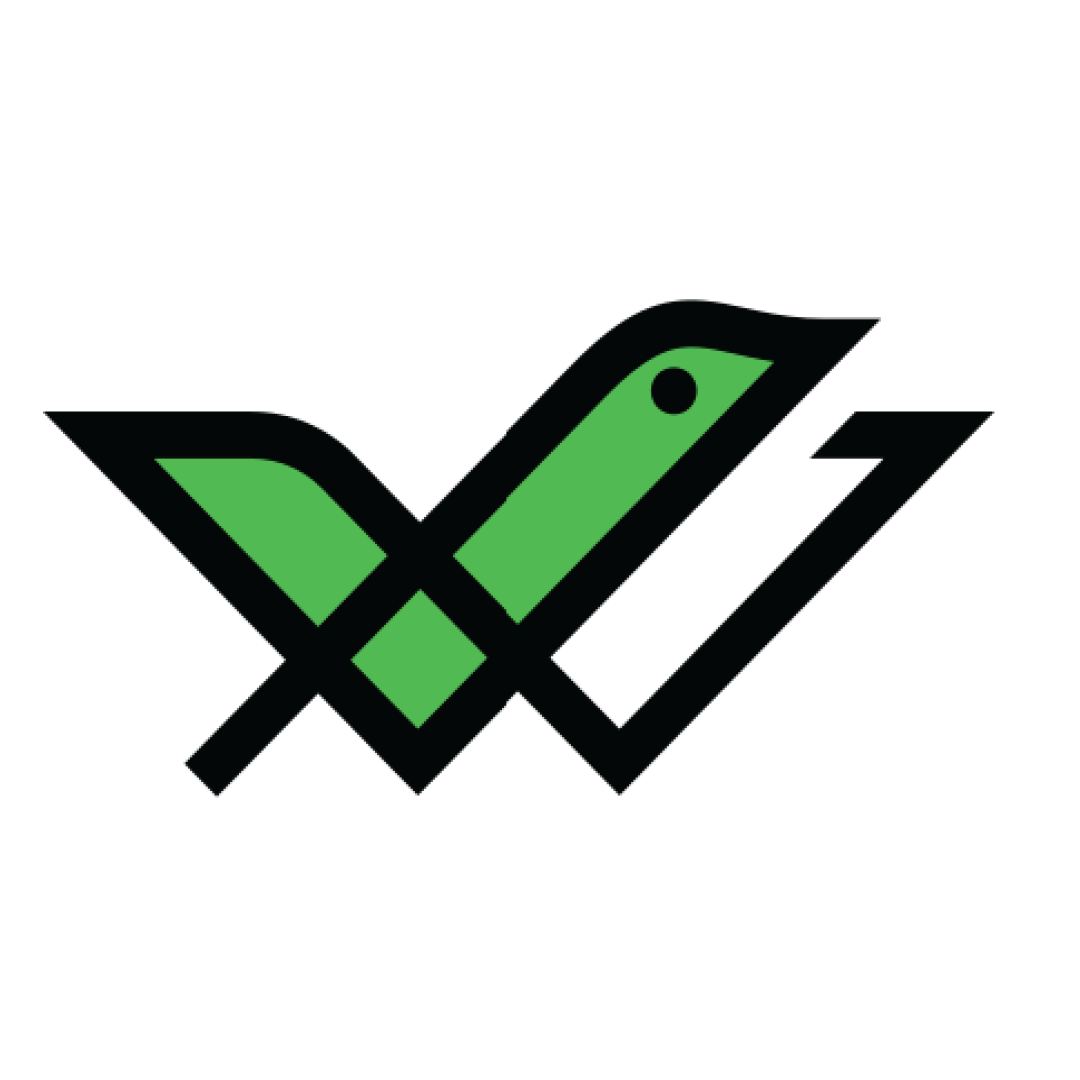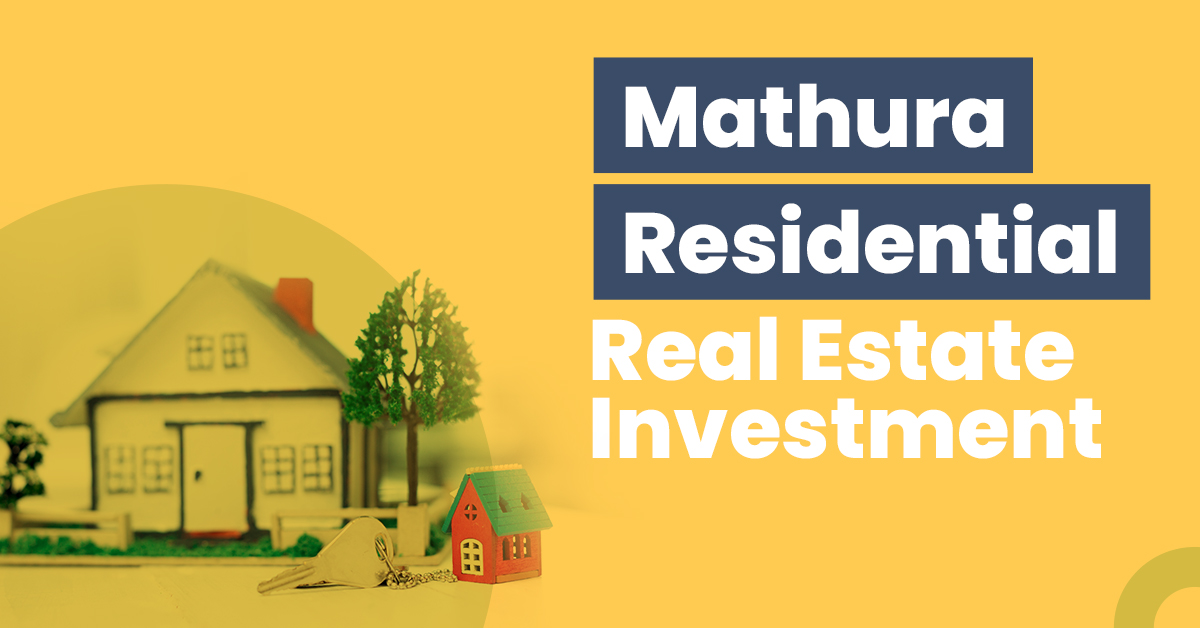 Mathura is a major administrative city and an important religious tourist destination in Uttar Pradesh. Covering an area of 39 sq. km., this city is located around 146 km to the southeast of Delhi. This city has a population of 349,909. The average literacy rate in this city is 74.07%, which is much higher than many other cities in Uttar Pradesh.
Mathura is one of the most popular religious pilgrimage centres for all Hindus around the country. In Hinduism, this city is considered to be the birthplace of Krishna. It is one of the Sapta Puri, the seven cities which are considered to be holy by the Hindus. This city is adorned with many temples dedicated to Lord Krishna, which accounts for the growth in tourism in Mathura.
Due to its developed infrastructure, amenities and spiritual and pious ambience, this city is one of the most popular destinations for buying residential properties. Read more to know how and where to invest in residential real estate in Mathura.
Top Reasons to Invest in Mathura Real Estate
Here are some of the major reasons why Mathura is one of the best places to invest in residential real estate:
Religious and Cultural Centre
Mathura is one of the most important places in Hindu mythology. It is known as the birthplace of Lord Krishna. It is said that from his birth until the time he grew up, he spent most of his life in this city and its outskirts.
There is no dearth of pious sites associated with this god in Mathura, which is the source of reverence for many. For example, the Ashram Ghat is said to be the place where Lord Krishna rested after killing his evil Uncle, the tyrannical king Kamsa. The city is dotted with thousands of temples, both small and larger ones.
Due to the holiness and the spiritual ambience of the city, it is a tranquil place to reside, and thus an ideal location for residential real estate.
Mathura is well-connected to other parts of the country by road and rail transport.
There are a number of state-owned government buses which link Mathura to the cities and towns within the state. The National Highway, NH-19 connects this city to major cities of the country like Kolkata, Delhi and Chennai. The Yamuna Expressway further connects Mathura to Noida, Agra, Lucknow and Kanpur.
Besides roadways, Mathura is also connected by railways to cities like Agra, Delhi, Bharatpur and Kota. It only takes 2 hours to reach Delhi from Mathura directly via the Taj Express.
Residential Real Estate Investment Opportunities in Mathura
Here are some of the best localities in Mathura where you can invest in residential properties:
Krishna Nagar is one of the best residential localities in Mathura. Apart from having good transportation facilities to the rest of the city, this locality has excellent schools and hospitals. Some of the best hospitals in this area are Mehta Multispeciality Hospital, Saroj Hospital, PK Gupta Hospital and Mehta Hospital IVF.
Apart from the essential facilities, Krishna Nagar also has numerous shopping malls and supermarkets like City Centre Mall and Jai Shree Complex. Some of the prominent restaurants and food joints in this are Pizza Kingdom, Punjabi Bhojnalay and Mayur Restaurant.
The property prices in Krishna Nagar range from ₹28.5 lakh to ₹1.35 crore.
Moti Kunj is another prominent locality in Mathura where you can find some of the best residential properties. This area is well connected to other parts of the city.
This area has easy access to basic facilities like education and healthcare. Some of the prominent schools in this locality are St. Paul School, Saraswati Vidya School and New Real Public School.
There are also 4 shopping malls and 2 supermarkets in this locality. Some of the best restaurants in this locality are Aakarshan Inn Restaurant and Lazeez Restaurant.
The cost of residential properties in Moti Kunj ranges from ₹42 lakh to ₹1.25 crore.
Things to Consider Before Investing in a Residential Property in Mathura
Here are some of the crucial factors which you must keep in mind while choosing a residential property in Mathura:
Location and Connectivity
Look for a property which is at a prominent location and near necessary infrastructure like hospitals and educational institutions. An added benefit would be if the property is located near additional facilities like malls and restaurants.
Furthermore, look for property in a location which has easy connectivity facilities with the rest of the city.
Under the provisions of the Real Estate Regulatory Authority Act, 2016, every state has a statutory body which is responsible for the regulation of its real estate market. The main function of these bodies is to maintain authenticity and transparency in the real estate business and prevent property-related fraud.
Therefore, before investing in residential real estate in Mathura, visit the Uttar Pradesh RERA website to check the authenticity of the property and its builder.
Stamp Duty in Mathura
Given in the table below are the stamp duty rates in Mathura:
| | |
| --- | --- |
| Gender | Stamp Duty Rates |
| Male | 7% |
| Female | 7% |
| Joint (Male + Female) | 7% |
| Joint (Male + Male) | 7% |
| Joint (Female + Female) | 7% |
Registration Charges in Mathura
Here are the registration charges in Mathura for residential properties:
| | |
| --- | --- |
| Gender | Registration |
| Male | 1% |
| Female | 1% |
| Joint (Male + Female) | 1% |
| Joint (Male + Male) | 1% |
| Joint (Female + Female) | 1% |
Mathura Real Estate Sector: What's the Forecast?
Mathura is a city of temples and holiness and a great location to reside with a family. The city is being developed by the State and Central government at a rapid pace. The Chief Minister of Uttar Pradesh, Yogi Adityanath, in December, launched 210 development projects worth ₹822 crore in Mathura. He has also said that the total number of projects (proposed and undergoing) is worth ₹30,000 crore.
A plan for the development of a Parikrama Marg costing ₹9,000 crore has been approved by the National Highways Authority of India (NHAI). On the other hand, the Yamuna Expressway Industrial Development Authority (YEIDA) has also decided to build a 7 km dedicated greenfield expressway.
This will connect the Yamuna Expressway with the Banke Bihari Temple of Vrindavan. Furthermore, a 12.8 km long railway line has been proposed which will link Mathura to Vrindavan. Apart from these, the Mathura-Vrindavan Development Authority is working tirelessly to improve the infrastructure and amenities within Mathura city.
Due to these developments, the residential real estate sector is growing rapidly, especially since many people from across the country are thronging to this city, making it their home.
Residential Real Estate vs Other Asset Classes
Here is a comparison of the pros and cons of residential real estate against that of other asset classes:
Residential Real Estate vs Gold
Residential real estate can get you higher profits than gold investments. However, gold has higher liquidity. Thus, it is advisable to invest in residential real estate for the long term.
Residential Real Estate vs Commercial Real Estate
Commercial real estate can get you better returns in comparison to residential properties due to their higher demand. However, it is easier to find tenants for residential properties. You can also get some tax benefits in residential real estate investment which you would not get in commercial real estate.
Residential Real Estate vs Stocks and Mutual Funds
Stocks can get you higher profits than residential properties. However, stocks are high-risk investments due to their volatile nature. Stock prices fluctuate based on market conditions. Residential real estate is a comparatively safer investment option.
Residential Real Estate vs Bonds
Both these asset classes can get you a steady passive income. However, bonds have a lower credit risk compared to residential properties since the income from residential properties often depends on timely lease payments. Furthermore, bonds have higher liquidity than residential properties.
Are you interested in investing in bonds? Then, register on our platform to invest in the top-rated bonds in the market at no additional costs or hidden charges.
Given below is a table which compares the different asset classes based on their returns, liquidity, risk, volatility and ticket size:
| | | | | | |
| --- | --- | --- | --- | --- | --- |
| Parameters | Commercial Real Estate | Stocks & Mutual Funds | Gold | Residential Real Estate | Bonds |
| Returns | High | High | Moderate | Moderate | Moderate |
| Liquidity | Low | High | High | Low | Moderate |
| Risk | Low | High | Low | Low | Moderate |
| Volatility | Low | High | Low | Low | Low |
| Ticket Size | High | Varies | Low | High | Varies |
Steps to Invest in Residential Real Estate in Mathura
Follow these steps to invest in Mathura residential real estate:
Step 1: Fix your budget based on your savings and income.
Step 2: Search online for developed localities with good rental potential.
Step 3: Select the listed properties for the location and visit these areas to look into the available infrastructure and amenities.
Step 4: Choose a suitable property and verify if the seller/builder has all the required documents like a sales deed, possession letter, etc.
Step 5: Complete the payment procedure.
Step 6: Pay the stamp duty and the registration charges to become the legal owner of the property.
Final Word
Mathura is one of the best places to buy a home. The spiritually transcendental atmosphere of this city as well as its rapid growth and infrastructural development makes it one of the best places to purchase a residential property. However, you should consult a real estate agent before choosing a residential property in Mathura to be able to make an informed decision.
Frequently Asked Questions
What is a sale deed?
A sale deed is a legal document of ownership. It records the transfer of a property from a seller to a buyer.
Why is registering a property necessary?
Registering a property is a crucial part of a property purchase procedure. By registering a property you become its legal owner. Before that, the erstwhile owner of the property continues to be its legal owner.
What are the other localities in Mathura where I can buy a property?
Apart from Krishna Nagar and Moti Kunj, you can buy a residential property in areas like Govardhan, Dampier Nagar, Refinery Nagar, Chhata, Kosi Kalan, Laxmi Nagar and Barsana.
What are the property rates in Mathura?
Property rates in Mathura vary based on location. Prices for residential property in Mathura can be between ₹1,500- ₹10,000 per sq. foot.