Guide for Korba Residential Real Estate Investment
12 min read • Updated 11 May 2023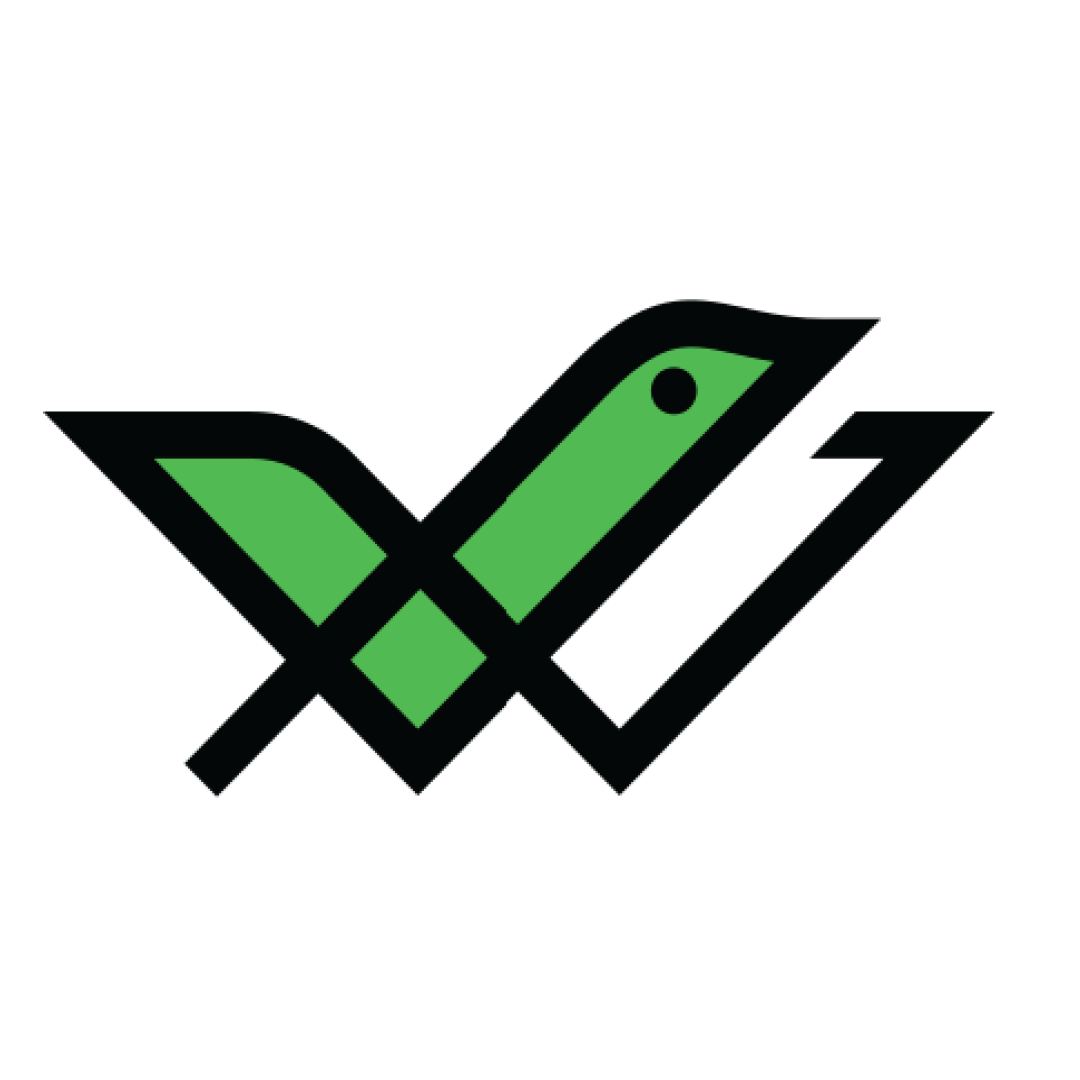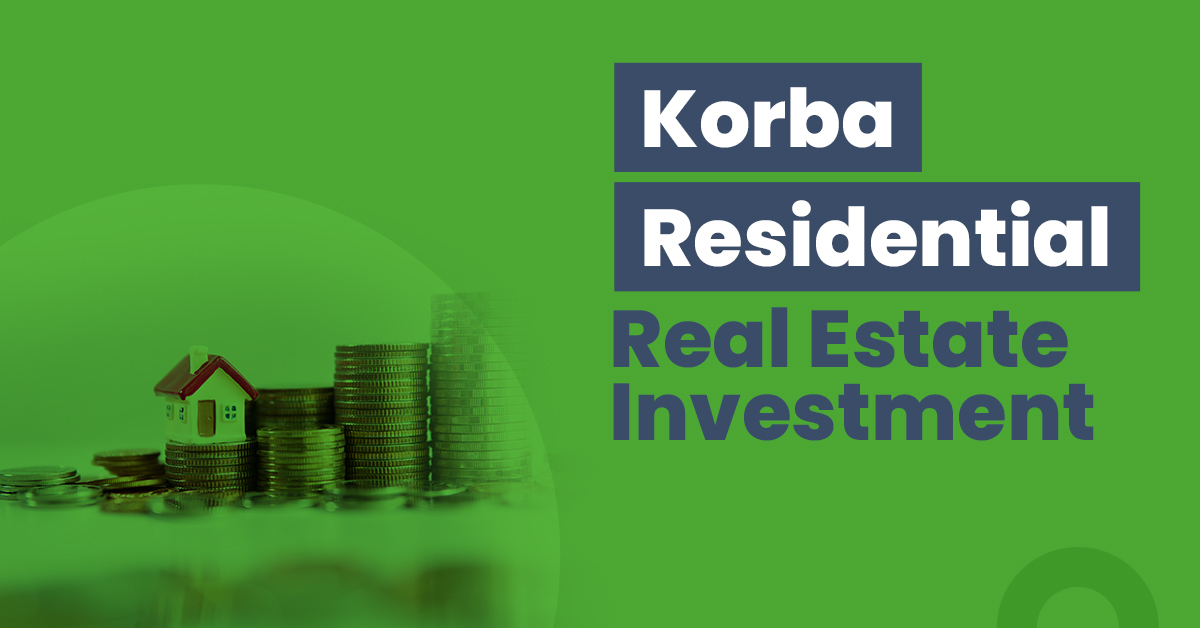 Located in the Korba district of the newly formed Chhattisgarh state, Korba is a beautiful city and an industrial area. Korba is also known as the "power capital" of Chhattisgarh, as the city has all the raw materials required essentially for power generation. This vibrant and colourful city is enveloped by lush green forests which enhances its natural beauty to a great extent.
The city is beautifully located on the banks of the convergence of rivers Hasdeo and Ahiran and is well-known for Korva tribes. Korba is also a prominent tourist destination for archeology and history enthusiasts with the Sitamani temple and Lafagarh fort worth mentioning. The city never fails to delight you with its exceptional cultural blend.
Korba is the 88th most populated city in the country with a population of approximately 3,65,073 (according to the 2011 census). Out of the total, the female population constitutes 48% of the overall population, while that of male population constitutes about 52% of the total population.
Transportation in Korba is well developed with the nearest railway station Bilaspur that connects it with some major towns and cities of the country. Also, the nearest airport to this city is Bilaspur Airport, approximately 100 km away from the main city.
All these factors make this city an excellent location for property investors to invest in real estate here. To know more about real estate investment in Korba, read on.
Top Reasons to Invest in Korba Real Estate
Korba is basically an agriculture belt with over 68% of the population engaged in farming. Some of the top reasons that bound property investors to invest in residential real estate include the following:
Enriched with rich and diverse cultural heritage, the city is extensively known for a lot of tourist destinations. Korba has a number of exquisite temples, palaces, ancient monuments, caves, waterfalls, etc., which attracts most tourists alongside this location.
Some famous mythological and historical places of the city include Devapahari, Kudurmal, Kendai Waterfalls, Pali, Madwarani, Sarvamangala, Chaiturgarh Fort, Bango Dam, Chakreshwar Mahadev Temple, etc.
Korba is the industrial base for many thermal-based power plants from private as well as public sectors, including CSEB, NTPC Limited, etc. Among many, four of them namely CSEB East, CSEB West, NTPC, and BCPP altogether contribute to generating about 3650 MW of electricity. In addition to this, a Hydro Electric Power Station is also located nearby in Bango. Because of all these reasons, Korba is also known as the "Power Capital of Chhattisgarh."
The city has India's largest and Asia's second largest open cast coal mines in Gevra. With 13 operational mines and four in pipelines, Korba is known for producing 140 million tons of coal every year. This in total accounts for 85% of Chhattisgarh's total coal production and 17% of the total country's coal production.
Thus, it creates extensive employment opportunities for thousands of people residing nearby the location.
The city is well connected with Bilaspur and Ambikapur through NH 130 and Champa through NH 149B. Also, two major airports are located alongside this city- Raipur Airport (approx. 220 km) and Bilaspur Airport (approx. 100 km) away from the main city. In addition to this, Korba railway station is located nearby on the Howrah-Nagpur-Mumbai line.
All these make Korba a popular place for residential real estate investments.
Residential Real Estate Investment Opportunities in Korba
Here are some promising localities in and around Korba that are best for residential real estate investment:
This is a famous residential locality located in the Korba city of Chhattisgarh. The locality has a good environment with the availability of basic amenities. Some nearby localities to this place include Nehru Nagar, Jaiprakash Colony, Purani Basti, Laloo Ram Colony, Mudapara, etc. Gevra road railway station and Korba railway station are located in close proximity to this place.
The average value of a property in Sharda Vihar is ₹1,453 per sqft.
Urga is a well-known village in the Korba tehsil of Chhattisgarh state, India. It is located about 12 km from Korba and about 188 km from Raipur, the state capital. Some nearby cities include Champa, Naila Janjgir, Korba, Dipka, etc. Also, it is connected to the Urga railway station and Saragbundia railway station.
The average price of a residential property in Urga will cost around ₹2,205 per sqft. So, investors can take a look at some residential properties out there.
Katghora is a popular town and nagar palika located in the Korba district of Chhattisgarh. The town is located on NH 130 which connects both Rajdhani Raipur and Nyaydhani Bilaspur. Also, there is a state highway that connects Amarkantak, Pendra on one side, and Katghora to Korba on the other side.
Very soon, the town will be getting the status of "Katghora junction." On average, the property around this place will cost ₹1,554 per sqft.
Things to Consider Before Buying a Residential Property in Korba
While investing in any residential property in Korba, it is necessary to consider some essential factors that are stated below.
The builder's reputation and credibility are important points of consideration when buying any residential property. You can investigate this by having a look at their current under-construction projects, past completed projects, and their goodwill in the market.
Also, if the builder is a reliable one, you can ensure construction quality, thus the property is safe.
Location and Neighbourhood
Before rationalising your property purchase decision, you should consider several vicinity factors like location of the property, ease of accessibility, kind of amenities available, and infrastructure development.
Also, you should physically take a walk around the area to check the surroundings of your neighbourhood so that you can verify whether the location is safe for you and your family. Even you can take a look at its connectivity with nearby surroundings and availability of transport & communication.
Resale Value of the Property
Investors who are predominantly investing in residential property should consider its resale value before finalising. In order to reap out some future gains from your property, it is essential to acquire a complete knowledge about the location of the property.
So, consider the rental and resale value of the property as this might help you in analysing your asset value for future.
Under the Real Estate (Regulation and Development) Act 2016, a statutory body named RERA (Real Estate Regulatory Authority) is formed. This is formed with the mission of providing investors with transparency in the various real estate projects of India.
So, before buying any property in Korba, you can refer to Chhattisgarh's RERA portal for verifying the legitimacy of a real estate project and a builder.
Stamp Duty in Korba
Following are the stamp duty charges applicable for the Korba region.
| | |
| --- | --- |
| Property Owner | Stamp Duty in Korba |
| Male | 5% |
| Female | 4% |
| Joint (Male and Female) | 4% |
Registration Charges in Korba
You can refer to the table given below that clearly states the registration charges for residential properties in Korba.
| | |
| --- | --- |
| Property Owner | Registration Charges in Korba |
| Male | 4% |
| Female | 4% |
| Joint (Male and Female) | 4% |
Korba Residential Real Estate Sector: What's the Forecast?
With the all-round development of Korba, maximum progress is seen in the real estate sector. According to comprehensive studies conducted by the International Forum for Environment, Sustainability & Technology (iForest), they pointed out certain key findings about Korba. The city is an electricity hub with 6,428 MW of thermal power capacity and produces over 16% of the country's total coal consumption.
Thus, more than 60% of Korba's GDP is from coal mining industries, so any unplanned disruptions in this industry might lead to severe socio-economic consequences. Out of the 13 operational mines in Korba, 10 are loss-making. So, shutting down these mines within a few years will be a profitable situation for South Eastern Coalfields Limited (SECL) as its resources could be diverted for transitional use.
The repurposing of mining land is open to attract more investments and help in building a new green economy. Also, the city needs massive investments in improving social and physical infrastructure, education, and amenities like water supply, etc.
Currently, coal mining in Korba contributes over ₹7,000 crore in royalty, coal cess, and District Mineral Foundation (DMF) funds. So, progressive planning is immensely required to substitute this revenue at the earliest for economic diversification.
So, after making necessary restructuring of Korba's economy, the town aims to be a better place for residential real estate investment.
Residential Real Estate vs Other Assets
Though real estate investment seems to be quite unfamiliar for many, it can never be avoided. Here we have presented a comparison between residential real estate and other assets based on a number of factors.
Residential Real Estate vs Commercial Real Estate
Due to persistent changes in tenants, lower returns on investments, and higher maintenance costs, volatility, and risk are quite higher in residential properties than in any commercial property. Also, as per REIT (Real Estate Investment Trust) regulations, it is comparatively easier to generate a portfolio of commercial properties as it offers long-term and stable income from rentals.
However, more tax benefits can be availed of from residential properties under Section 80C and Section 24 of the Income Tax Act.
Residential Real Estate vs Bonds
Residential real estate gives significantly higher returns compared to bonds. But it also has a high-risk element and is comparatively expensive.
Comparatively, you can invest in bonds with a minimal amount, making them highly accessible to all. They give decent returns over time and are more secure.
Do you wish to get steady returns from bonds with low investment sums and risks? Then visit our online portal to register with us and start investing today. On our website, you will get to know about the trending bonds in the market and their current prices.
Residential Real Estate vs Gold
Most Indians prefer gold as their investment vehicle because of its flexibility. Also, gold investment is ideal for both the long and short term, whereas investment in real estate is ideal for only a long-term investment.
However, the returns on gold fluctuate with the market price, while real estate investment is an ideal way to gain monthly income in the form of liquid cash through renting your property.
Residential Real Estate vs Stocks and Mutual Funds
Mutual funds and stocks involve high risk but offer steady returns. On the other hand, returns on residential property are quite inconsistent. Also, mutual funds help in generating higher returns with the power of compounding, while investment in real estate offers comparatively less returns.
Investing in mutual funds is quite easier through SIP investment while investing in residential property involves a multitude of paperwork and procedures, which altogether makes it a bit complex.
The given below table presents a comparison of the above asset classes in terms of their ticket price, volatility, risks, and returns.
| | | | | | |
| --- | --- | --- | --- | --- | --- |
| Parameters | Residential Real Estate | Stocks & Mutual Funds | Gold | Commercial Real Estate | Bonds |
| Returns | Moderate | High | Moderate | High | Moderate |
| Liquidity | Low | High | High | Low | Moderate |
| Risk | Low | High | Low | Low | Moderate |
| Volatility | Low | High | Low | Low | Low |
| Ticket Size | High | Varies | Low | High | Varies |
Steps to Invest in Residential Real Estate in Korba
Property investors who want to invest in a residential real estate properties in Korba can check out the steps mentioned hereunder:
Step 1: Start with estimating your affordability for the real estate project in Korba which includes all charges like stamp duty, registration of property, TDS, brokerage, home loan processing fee, etc.
Step 2: Check the criteria for the selection of the property. The property should have a good infrastructure and it should be value for money.
Step 3: Now, check out the different properties located on the city's outskirts or nearby locations you are looking for.
Step 4: Shortlist some of them depending upon your preferences like location, amenities available, property's size, affordability, etc.
Step 5: Finalise your property after checking out with the property agent and ensure to clear out all critical clarifications regarding the property.
Step 6: Make payment and don't forget to collect all legal property documents.
Step 7: Verify that the property is free from encumbrances and ensure your property is for a long-term profit.
Final Word
The city has a delightful experience with its colourful, diverse tribal culture and historical edifices. Besides having an amazing wildlife population, Korba is also well-known for its rich forest and mineral wealth. So, if you wish to invest in a residential real estate property in Korba, this would be the most suitable time to do, even for gaining profitable returns.
Frequently Asked Questions
In which state are Korba coal mines situated?
In the Korba district of Chhattisgarh state, Korba Coalfield is located. Also, it lies beside the basin of a famous tributary of Mahanadi, the Hasdeo River.There are about 16 police stations in Korba which includes Urga, Kotwali, Dipka, Darri, Ajak, Kartala, Katghora, Bango, Shayang, Lemru, Kusmunda, Balco, Pasaan, etc.
How many police stations are there in Korba?
There are about 16 police stations in Korba which includes Urga, Kotwali, Dipka, Darri, Ajak, Kartala, Katghora, Bango, Shayang, Lemru, Kusmunda, Balco, Pasaan, etc.
How many villages are there in Korba?
In total, there are about 134 villages in Korba Tehsil. Some of which include Bundeli, Bhaisma, Amaldiha, Chirra, Deopahri, Dondro, Girari, Jilga, Kesala, Katkona, Madanpur, Labed, Pahanda, etc.
How far is Raipur from Korba?
The distance between Korba to Raipur is about 204 km by road and about 168 km by flight.
What are some of the popular hills in Korba?
Some popular hills located towards the northern banks include Janta hill, Gurudwari hill, Matin, and Dhajag hills.