Guide for Jhansi Residential Real Estate Investment
12 min read • Updated 11 May 2023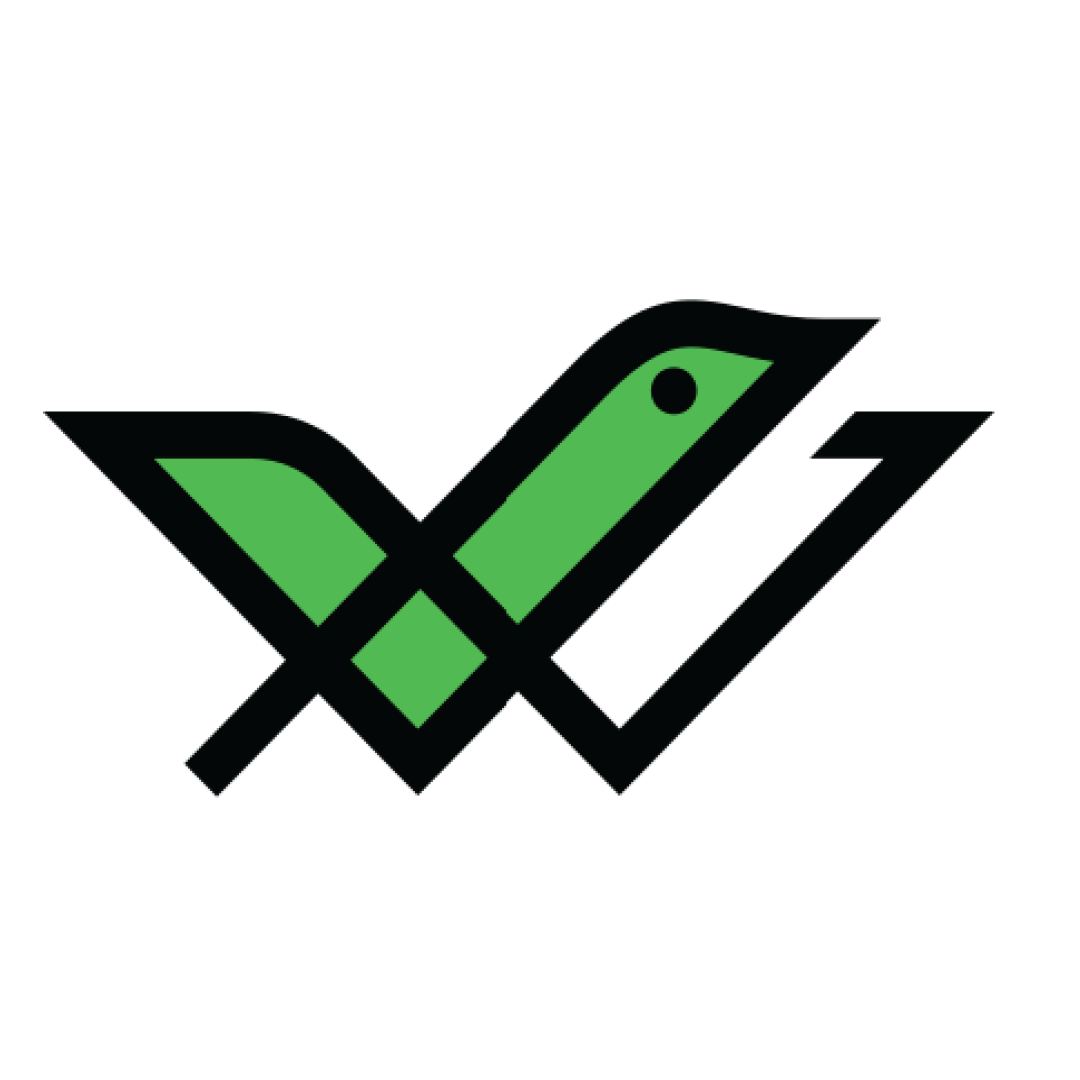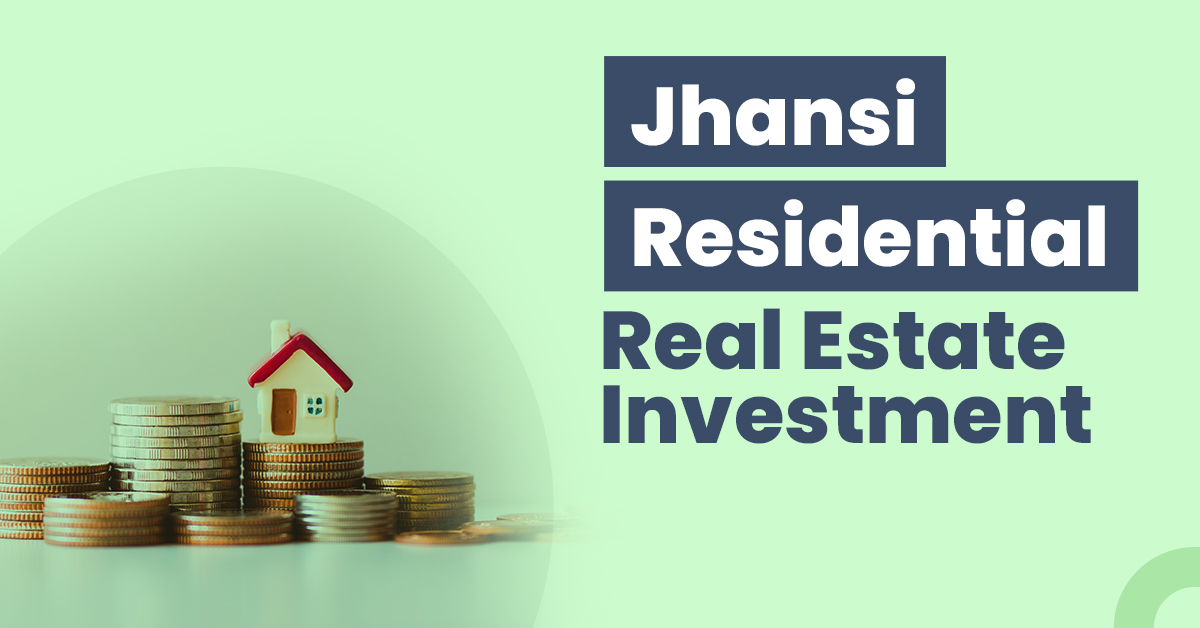 Jhansi is a popular historic city located in the Bundelkhand region of Uttar Pradesh. The city is perfectly situated at an average elevation of 285 m or 935 ft., and nestled between the Pahunj and Betwa rivers. It is the third cleanest city in Uttar Pradesh.
Jhansi is also known as the "Gateway to Bundelkhand", and is well connected to some of the major towns and cities of Uttar Pradesh through rail and roadway networks. The city is about 297 km from Lucknow (its state capital) and about 414 km from New Delhi (the national capital).
It is a prominent centre for the manufacturing of brassware. Due to easy accessibility to nearby cities and its strategic location, Jhansi has become a popular destination for visitors travelling to Gwalior, Khajuraho, etc.
The city with its various historical points of interest never fails to revive the memories and valiant efforts of Rani Lakshmi Bai in protecting the Jhansi kingdom from British rule. On 28 August 2011, under smart city initiative by the Government of India, Jhansi was selected. Since then, there has been considerable development in the real estate and infrastructure of the city.
Keep reading to know more about why Jhansi is a prominent location for residential real estate investment.
Top Reasons to Invest in Jhansi Real Estate
Jhansi is undoubtedly a treasure trove of history because of its eloquent beauty and splendour. Here are some more reasons discussed as to why it is an interesting place for property investors:
The historic city of Jhansi is strewn with various historical and spiritual sites that not only serves as attraction for many people but provides them with an immersive experience. Jhansi fort, the main landmark of the city, houses two temples within its garrisoned walls, namely Shiva temple and Ganesh temple.
Some other interesting spots in Jhansi include Jhokan Bagh, Government Museum of Jhansi, Mahoba, Rani Mahal, Chanderi, Deogarh, Barua Sagar, Karak Bijli Took, St. Jude's Shrine. So, it will be a good place to stay, especially for those who love places of historical importance.
The transport communication is extensively well developed around this location. Jhansi is strategically located at the junction of four National Highways diverging in four different directions, namely NH 27, NH 44, NH 75, and NH 39. The city has its own division in the NCR zone of Indian Railways, which lies on the main Delhi-Mumbai lines and Delhi-Chennai lines.
The famous Shatabdi Express passes through Jhansi Jn. The nearest inter-state airport from Jhansi is Kanpur Airport, located around 228 km. While the nearest airport situated 102 km from Jhansi is in its neighbouring state of Madhya Pradesh, Gwalior Airport. So, this is another reason why Jhansi is a good place to reside in.
The city accounts for a number of schools and colleges, so the location is quite favourable for students residing in and around Jhansi. Some of the notable ones include Rani Lakshmi Bai Central Agricultural University, Central Ayurveda Research Institute, Government Polytechnic Jhansi, Army Public School, Kendriya Vidyalaya, Sainik School, Delhi Public School, Cathedral College, etc.
There are various shopping centres in Jhansi for clothes, handicrafts, antiques, trinkets, intricately designed bangles, etc. Sadar Bazaar is one of the most budget shopping avenues, while Sipri Bazaar is one of the busiest avenues to shop for clothes. Another place worth mentioning is Manik Chowk for purchasing electronic items, toys and jewellery.
All these factors make Jhansi a great place for investors to purchase a residential real estate property.
Residential Real Estate Investment Opportunities in Jhansi
Investors looking for residential real estate properties in and around Jhansi can refer to these locations:
This is a popular residential locality in the Jhansi city of Uttar Pradesh. Some of its nearby localities include Awas Vikas Colony, Khodan, Deen Dayal Nagar, Khati Baba, Nandanpura, etc. Jhansi railway station is near this locality. Presence of all basic amenities nearby this location makes it a comfortable place to live in. The average price of properties in Sangam Vihar starts from ₹32.80 lakh.
Khailar is a census town in Jhansi popularly known for its historical significance. During the time of undivided India, this census town was represented as the centre point of India. Also, there is a famous Hanuman Temple situated nearby along with Raja Mahal, Shri Ram Raja Mandir, Orchha Fort, etc.
In Khailar, the price of property starts from around ₹30.75 lakh and its average price costs around ₹74.10 lakh.
Lahargird is another popular locality in Jhansi where investors can take a look at some residential properties. This popular locality belongs to the Jhansi division and some nearby cities to which it is connected, including Datia, Dabra, Prithvipur, etc. NH27 also passes through this location. The average price of a 3BHK residential property in Lahargird would cost around ₹3,500 per sqft.
Thus, easy connectivity and proximity to commercial hubs along with excellent healthcare and educational facilities add positivity to these locations. Also, these are some of the most demanding locations for residential investment opportunities in Jhansi.
Things to Consider Before Buying a Residential Property in Jhansi
Here are some key factors to be considered before investing in any residential property in Jhansi:
It is crucial to analyse the reputation of the builder before booking any residential property. You can take a look at their earlier constructed projects or check out with their clients regarding their credibility. Note, a reputed builder will never use low-quality raw materials for construction purposes.
Before finalising your property by giving a token amount, you must check out the builder-buyer's agreement. All the clauses mentioned should be thoroughly checked and understood. If there is any doubt, clarify the same before moving ahead with the purchase.
Another major consideration while buying a residential property is its location. Ensure checking and verifying the physical infrastructure, availability of basic amenities nearby and connectivity to various locations from the property location, before booking one. Always choose a location that provides safety to your family.
As per the RERA Act of 2016, all properties and their builders should be registered under RERA. The main objective behind doing so is to encourage property buyers in real estate investment by providing them with a sign of transparency.
Therefore, you must visit the UP RERA website to check the registration of promoters and their constructed properties. In case you don't find any discrepancies, you can easily proceed with booking your property.
All these factors should be considered before finalising any property in Jhansi.
Stamp Duty in Jhansi
The following table shows the stamp duty charges in Jhansi as per the circle rates determined by the state's administrative authority.
| | |
| --- | --- |
| Applicants | Stamp Duty Charges |
| Male | 7% |
| Female | 6% |
| Joint (Male + Female) | 6.5% |
| Joint (Female + Female) | 6% |
| Joint (Male + Male) | 7% |
Registration Charges in Jhansi
The registration charges imposed by the state government in Jhansi are as follows.
| | |
| --- | --- |
| Applicants | Registration Charges |
| Male | 1% |
| Female | 1% |
| Joint (Male + Female) | 1% |
| Joint (Female + Female) | 1% |
| Joint (Male + Male) | 1% |
Jhansi Residential Real Estate Sector: What's the Forecast?
Jhansi is one of the shortlisted cities under the Smart City initiative. Since then, there has been a huge improvement in the housing and basic healthcare facilities, maintenance of roads and other infrastructural facilities of the city. Also, recently the Chief Minister of Uttar Pradesh, Yogi Adityanath has launched 102 development projects in Jhansi worth ₹328 crore.
This project is aligned with several other developmental projects that emerged after the Bundelkhand Expressway started. Since then, there has been unprecedented growth in the city, in terms of connectivity, jobs and employment, etc. According to the CM, the top priority now is to execute the schemes formed by the Prime Minister, like the Jal Jeevan Mission for ease of living.
Prior to this, Prime Minister Narendra Modi laid the foundation for development of various projects in order to accelerate the growth of economically backward people of Bundelkhand region. The cost of this project was around ₹3,425 crore.
Residential Real Estate vs Other Assets
Investing in real estate is an excellent way to generate some passive income. However, with the availability of various asset classes, it becomes difficult to choose the right fit as per your budget and investment portfolio. Hence, a comparison between different asset classes is presented.
Residential Real Estate vs Commercial Real Estate
In case of a commercial property, return on investment is higher and so is the risk involved than in a residential property. However, when the market declines, there is a drastic decline in the rental value of commercial properties as well, unlike that of residential properties.
Also, finding tenants for a residential property is easier than finding one for a commercial property because of low rent charges. In fact, from the registration and legal point of view, acquiring a residential property is less complicated than a commercial property.
Residential Real Estate vs Bonds
Both bonds and real estate are good investment opportunities, but one can significantly gain higher returns on bonds than real estate over a period of time. Bond investment is relatively considered safer than real estate investment but offers moderate returns. In fact, one can invest in bonds by having a smaller amount in hand, while investing in real estate requires a larger amount.
Want to invest in carefully curated bonds to get higher returns on investments? Visit our homepage to take a look at some of the best bond options.
Residential Real Estate vs Gold
Gold is more volatile in nature than real estate and it is quite easy to encash it at any point of time. Also, investing in gold depends upon your investment appetite while it needs a lump sum amount to pay for a real estate investment.
One can easily generate a certain amount as a monthly income by renting their residential property in lease. Also, the return on real estate investment is comparatively higher than that of returns on gold investment.
Residential Real Estate vs Stocks and Mutual Funds
Though mutual funds are subject to higher risks and are more volatile in nature, they are by far the best investment option, considering long term. Also, one can invest a substantial amount of cash to gain some return from mutual funds, while real estate investments require enough money.
Here is a tabular representation of a comparison of residential real estate with other asset classes based on different parameters.
| | | | | | |
| --- | --- | --- | --- | --- | --- |
| Parameters | Residential Real Estate | Stocks & Mutual Funds | Gold | Commercial Real Estate | Bonds |
| Returns | Moderate | High | Moderate | High | Moderate |
| Liquidity | Low | High | High | Low | Moderate |
| Risk | Low | High | Low | Low | Moderate |
| Volatility | Low | High | Low | Low | Low |
| Ticket Size | High | Varies | Low | High | Varies |
Steps to Invest in Residential Real Estate in Jhansi
Property investors who want to invest in residential real estate in Jhansi can go through the steps mentioned below:
Step 1: Plan a proper budget to buy your final property. The budget should be based on the present needs of your family.
Step 2: Look out for different properties in the locality that is in close proximity to the prime location of the city to get property at comparatively lower rates.
Step 3: Check out the rental rates in that area and the environment surrounding the locality, as it will help in choosing the right property.
Step 4: Shortlist some properties by taking the help of a property agent and broker.
Step 5: Finalise your property by considering its prime locality, budget and resale value.
Step 6: Make all the required payments including down payment, stamp duty, registration charges, broker charges as well as all sorts of additional charges.
Step 7: Ensure to collect the property documents from the owner and verify the same as whatsoever mentioned in the documents are correct to your knowledge.
Step 8: Don't forget to safeguard your property by insuring it.
Final Word
Jhansi, earlier known as Balwant Nagar, is synonymous with the stories and lore of its courageous queen Rani Lakshmi Bai. The city has its own glory and is well-connected with nearby towns and cities like Delhi, Gwalior, Lucknow, etc., through roadways and railways. The present city has well-developed infrastructure and employment opportunities that attract more and more people to reside in.
So, investors who want to own any residential property or plot in Jhansi can explore different options in its nearby surroundings to find a suitable one.
Frequently Asked Questions
What is Jhansi famous for?
Jhansi is mainly famous for Jhansi Fort. During the Revolt of 1857, this was one of the important centres of protest against British colonial rule.
Why was Jhansi's railway station name changed?
After the announcement made by Chief Minister Yogi Adityanath, the name of Jhansi railway station was changed to Veerangana Laxmi Bai railway station and its station code was also changed to VGLB.
What are some of the popular localities to buy a house in Jhansi?
Civil Lines, Sipri and Awas Vikas Colony are some of the popular localities where people can buy residential property in Jhansi.
What are some of the best places to buy properties in Jhansi?
Some of the best places to buy properties in Jhansi are Raksa, Sipri Bazar, Shivpuri Jhansi Road, Hansari, Khati Baba. All these places have great connectivity, amenities and wonderful location and thus the best places to find a suitable residential property in Jhansi.
Which are some popular localities to buy a residential plot in Jhansi?
Some popular localities to purchase a residential plot in Jhansi include Rajgarh, Awas Vikas Colony, and Mustra.