Guide for Guntur Commercial Real Estate Investment
10 min read • Updated 11 May 2023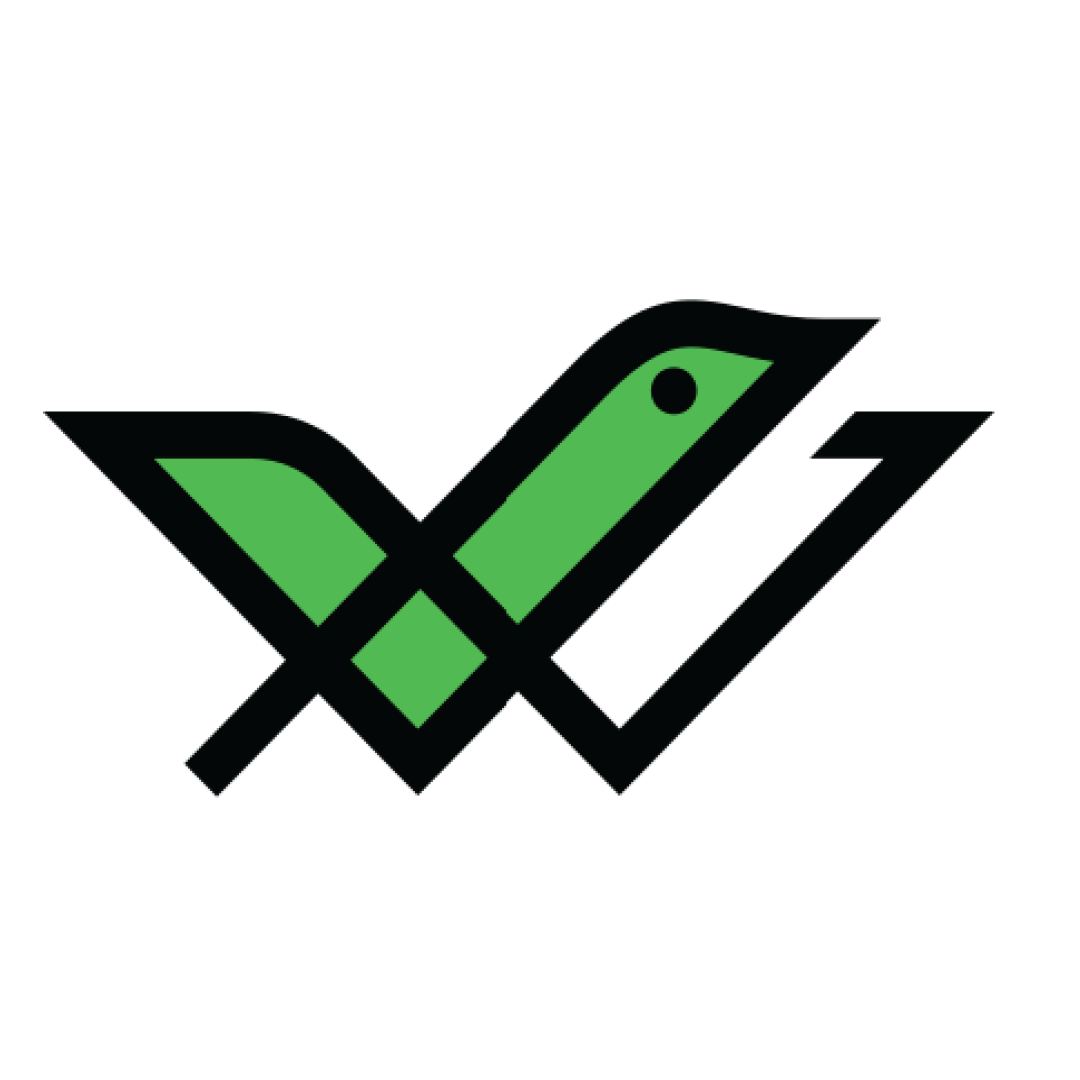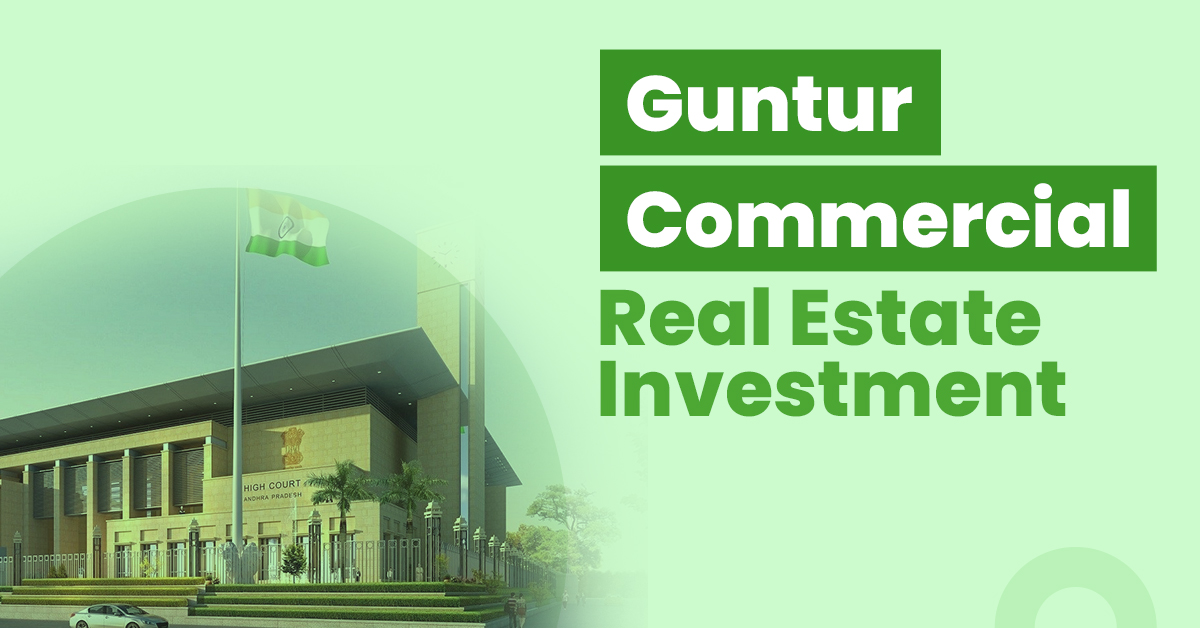 After the Government chose to work on the Vijayawada-Guntur stretch in order to develop the primary infrastructure for the new capital, the primary focus now switches to real development. Even though it's very early, there is a lot of speculation that Guntur will be chosen to develop the majority of the facilities. Large government land lots are readily available in Guntur, which allows for the avoidance of the difficulties associated with land purchase.
This detailed guide will help individuals who are looking forward to investing in commercial real estate in Guntur. Continue reading to know more about the same.
Top Reasons to Invest in Guntur Real Estate
Here are some of the good reasons for investing in commercial real estate in Guntur:
Improvements in Transportation
Connectivity is indeed one of the major reasons to invest in real estate in Guntur. It is a location that is conveniently accessible by means of public transportation like auto-rickshaws, buses and trains. From the city's main bus depot, the APSRTC runs buses to numerous locations. Buses from the NTR depot transport passengers to many locations, including Pedakakani, Namburu, and Chebrolu.
All the roadways in Gutut have good connections to the various interstates and state highways. Guntur has an added advantage because it is located along National Highway 16, which is also a part of Asian Highway 45. The nearest airport, Vijayawada International Airport is located at a distance of about 50 km from the city.
With the commercial export of red chillies, tobacco and cotton to all corners of the globe, Guntur has grown into a commercial hub. The primary occupation of most people in the suburb is agriculture.
A significant textile centre in India is said to be located in the Guntur region. This area is home to processing facilities for granite, diamond ore, silk, dairy, chemicals, and textiles. Guntur is now a developed, modern, and industrial city. There is ample water and infrastructure available here for the development of commercial enterprises.
Commercial Real Estate Investment Opportunities in Guntur
Here are some localities in Guntur where you can invest in commercial real estate:
Nallapadu is one of the fastest-growing localities in the district of Guntur in Andhra Pradesh. It is located on Guntur's western side. State Highway 50 runs through this region, providing the locals with decent connectivity. It is sometimes referred to as Narasinghapuram and is located at the foot of the Kondavidu Hills. State Highway 50 Road connects Nallapadu to all of the city's major neighbourhoods. It is only a short drive from Nallapadu Railway Station and close to Vijayawada Airport. The average price for real estate in this locality ₹2,939 per sq. ft.
Autonagar is yet another posh area in Guntur with NH16 and NH65 in the vicinity. This area has decent roads and ample parking space, supermarkets and government offices making it an ideal location to set up an office. The average price of properties in this location starts from ₹3,667 per sq. ft.
The clean and green environment, decent public transport options, well-maintained roads, and availability of cabs make this location an ideal place to set up a business venture. The average price of real estate in this location starts from ₹3,333 per sq. ft.
Things to Consider Before Buying a Commercial Property in Guntur
If you are someone who is planning to buy, rent or lease a commercial property in Guntur, you must keep the following pointers in mind before investing:
According to the terms of the Real Estate Regulatory Authority Act of 2016, the Real Estate Regulatory Authority (RERA) was established as a legislative organisation. This organisation wants to improve the real estate industry's transparency and accountability. In this regard, you must examine the registration information of the commercial property you are investing in by going to the RERA portal for your state.
Connectivity and Location
Before making a purchase, you should carefully assess a property's location and connectivity with nearby cities and states. If a property is close to a railroad station, an airport, an industrial area, etc., it is worth investing in. Real estate with high levels of connection will yield better returns than a property without. Furthermore, one should consider the amenities that they would need to operate the firm while investing in commercial real estate.
The proximity of the City
The administrative centre of Andhra Pradesh is not far from Guntur. It creates the well-known industrial corridor between Guntur and Visakhapatnam. The main justification for investing here is that it is close to Amaravathi City and Vijayawada. Property purchases in the suburbs are more popular. In essence, it provides a wide range of possibilities at affordable prices. Second, although the city is nearby, you are not in its busy centre. As a result, Guntur's population and surrounding region have grown rapidly. In comparison to the city, the prices are fair. It is preferable to purchase real estate now so that you can benefit from it later.
Stamp Duty in Guntur
The stamp duty in Guntur is set by the Government of Andhra Pradesh. The table below illustrates the stamp duty rates in Guntur:
| | |
| --- | --- |
| Transaction Type | Stamp Duty Rates |
| GPA and Construction Agreement | 5% |
| GPA and Sale Agreement | 6% |
| Sale of an Immovable Property | 5% |
| Sale Agreement | 5% |
| GPA and Development Agreement | 5% |
| Construction Agreement | 5% |
Registration Charges in Guntur
Registration charges are evaluated based on the location and ready reckoner rates in Andhra Pradesh. The table below shows the applicable registration charges in Guntur:
| | |
| --- | --- |
| Instrument | Registration Charges |
| Sale Deed | 1% |
| Gift Deed | 0.5% |
| Settlement | 0.5% (minimum ₹1,000 and maximum ₹10,000) |
| Exchange | 0% |
| GPA and Sale Agreement | ₹2,000 |
The government of Andhra Pradesh sets the stamp duty and registration fees in Guntur. The two taxes that the new property owner must pay to the sub-registrar office are determined by the property's calculated worth.
Guntur Commercial Real Estate Sector: What's the Forecast?
The real estate market in Guntur appears to be expanding for a variety of reasons. Following the creation of Telangana, AP declared the construction of its capital region encompassing Guntur, Vijayawada, and Amaravati. As a result, a significant rise in the number of individuals investing in Guntur real estate has occurred.
The authorities are committed to securing sizable investment commitments from domestic and foreign businesses in sectors like retail, energy, institutions of higher learning, and healthcare that will benefit Guntur's real estate. Suzlon Energy, Walmart, Pepsi, Colgate, and Amity University are examples of private corporations that have expressed an interest in investing. A significant textile centre in India is said to be located in the Guntur region. This area is home to processing facilities for granite, diamond ore, silk, dairy, chemicals, and textiles.
In Guntur, an IT park worth ₹850 crores is currently under construction, and more are anticipated. This would undoubtedly bring in investments and produce jobs in Guntur.
Commercial Real Estate vs Other Asset Classes
We will highlight a detailed comparison of commercial real estate and other asset classes in this section:
Commercial Real Estate vs Gold
Gold is a relatively secure investment because its price rarely falls. It has a lot more liquidity than investments in commercial real estate. However, if you're searching for a long-term investment opportunity, investing in commercial real estate might be the best move. You should think about investing in real estate given the prospects for growth there, as it will likely produce larger returns in the future.
Investing in commercial properties gives you the opportunity to consistently make passive income, unlike gold. Additionally, commercial property values also have the propensity to increase more than other types of assets.
Commercial Real Estate vs Residential Real Estate
Commercial real estate offers much higher returns than residential real estate. You can, however, benefit more from the residential properties' tax advantages if you purchase them with a mortgage. However, it is a dangerous investment because tenants leave frequently. This is not the case with commercial real estate since leases for businesses typically last much longer.
Commercial Real Estate vs Bond
Bonds are more stable and secure than real estate. Returns on commercial real estate are much higher than returns on bonds. Bonds generate income through interest, while real estate provides the opportunity to generate regular cash flow through rentals while simultaneously raising the value of a physical asset. Bonds have fewer tax advantages than real estate investments.
Did you know that investing in bonds can provide a steady stream of income? Start investing right away by creating an account on our homepage.
Commercial Real Estate vs Mutual Funds & Stocks
Compared to real estate, investments in stocks and mutual funds offer significantly higher returns. Real estate is more reliable than mutual funds, while the stock market is much riskier and could incur losses.
The following table compares real estate and other assets in terms of returns, liquidity, risk, volatility, and ticket size:
| | | | | | |
| --- | --- | --- | --- | --- | --- |
| Parameters | Commercial Real Estate | Bonds | Gold | Residential Real Estate | Stocks & Mutual Funds |
| Returns | High | Moderate | Moderate | Moderate | High |
| Liquidity | Low | Moderate | High | Low | High |
| Risk | Low | Moderate | Low | Low | High |
| Volatility | Low | Low | Low | Low | High |
| Ticket Size | High | Varies | Low | High | Varies |
Steps to Invest in Commercial Real Estate in Guntur
The steps you can take to begin investing in Guntur commercial real estate are as follows:
Step 1: Pick a few investment prospects that meet your requirements.
Step 2: Make a budget and start shortlisting properties.
Step 3: To find out if a property has been registered with the RERA, visit the areas with the help of a broker.
Step 4: Complete the commercial real estate purchase and consult a lawyer to complete all the legal processes, including filling out paperwork and paying stamp duty and registration costs.
Step 5: Pay your legal and broker expenses, and get property insurance to protect it from additional damage.
Final Words
In a nutshell, Guntur has access to all the essential amenities of a big metropolis. The government is also preparing to build a significant amount of infrastructure close to the city. Always choose to invest in a growing nation as price increases in the future are almost certain. The list of prominent builders continues to grow.
Plot purchases in Guntur are unquestionably a staple choice for those looking to make real estate investments. In Guntur, there are several projects that are in the works that you can invest in. These developments come with a variety of contemporary amenities required for a quiet and comfortable lifestyle. Amaravati Road, one of the top investment places in Guntur, is one of the most sought-after neighbourhoods. The locality's proximity to the prospective capital and the reasonable prices are its main features.
Frequently Asked Questions
What is the best method of investing in commercial real estate?
Real estate investment trusts (REITs)are the simplest way to invest in commercial property. In order to purchase and operate a variety of commercial buildings, the REITs might choose this option and obtain money from a lot of investors. Dividend payments are distributed to investors.
Is a 20% return on investment good in real estate?
A fair return on your investment is often 15% or higher. A good return rate is roughly 10% according to the cap rate calculation. A fair return rate, as determined by the cash-on-cash rate, is between 8 and 12%. Some investors will not even look at a property until the calculations show a return rate of at least 20%.
What is the most profitable kind of commercial real estate?
The properties with the highest occupancy rates frequently have the highest potential returns. These commercial real estate holdings could include multifamily projects, student residences, workplaces, self-storage facilities, and building with multiple purposes.
Is it worthwhile to invest in commercial real estate?
The overall profits from investing in commercial real estate can be higher than those from purchasing residential homes, thus the decision can be highly advantageous.