Guide for Delhi Residential Real Estate Investment
12 min read • Updated 11 May 2023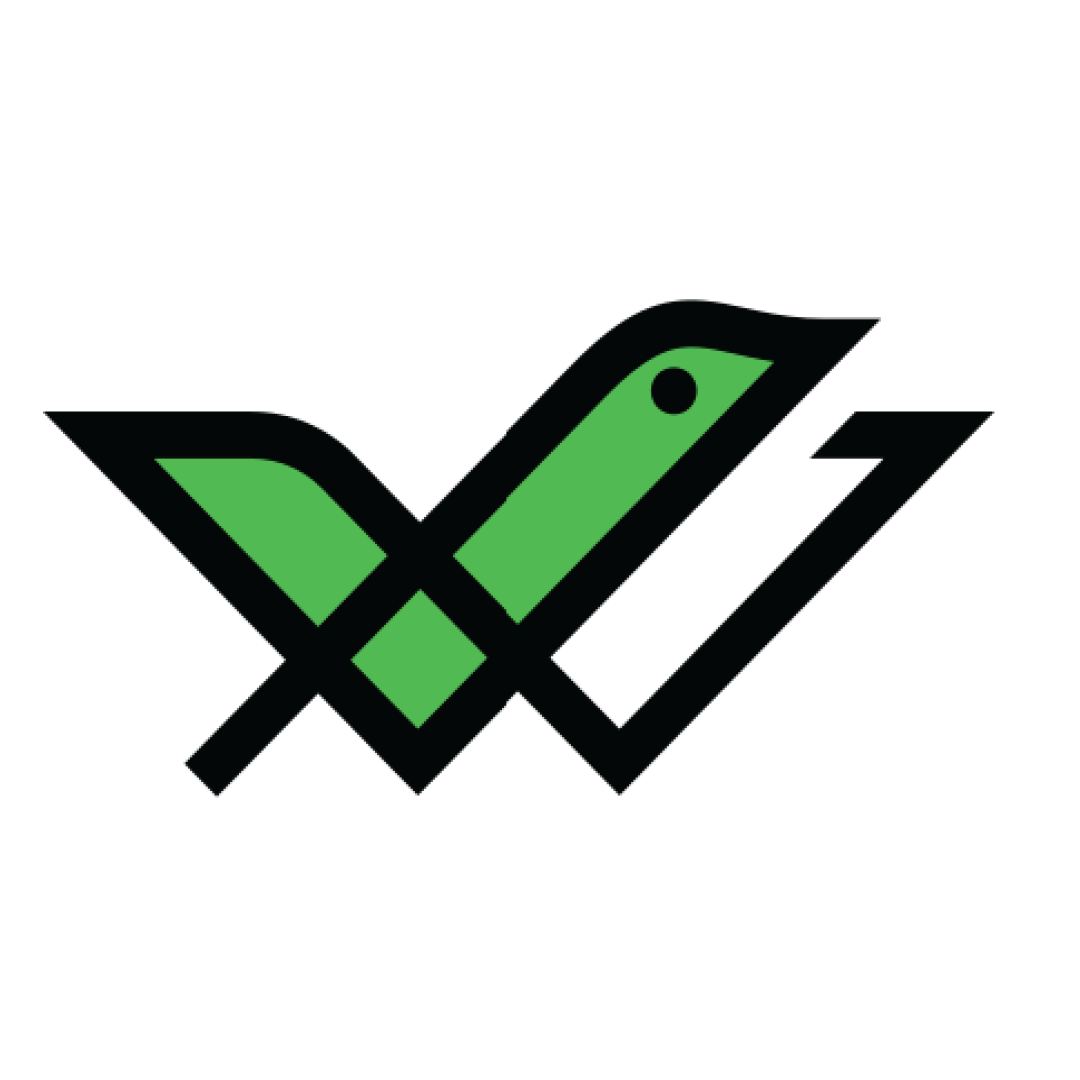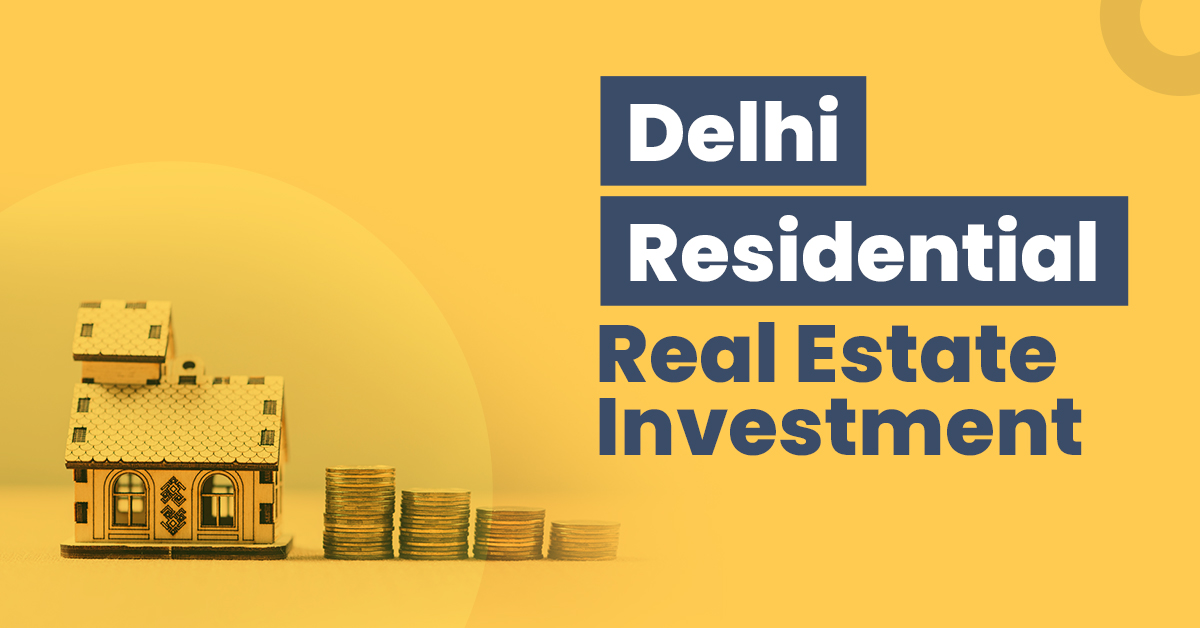 Delhi is the capital city of India. Delhi's urban cluster includes satellite cities of Faridabad, Gurgaon, Ghaziabad and Noida; together, they are known as the National Capital Region (NCR). In terms of the Human Development Index, Delhi ranks fifth among all Indian cities and Union Territories.
Delhi has the second-highest GDP per capita in India. It is also home to premium management colleges like Indian Institute of Foreign Trade, which ranks the best in the country. Apart from that, the Indian Institute of Technology (IIT) and All India Institute of Medical Sciences (AIIMS) are also present in Delhi.
University of Delhi, Jamia Milia Islamia and Jawaharlal Nehru University are some premium educational institutes in Delhi that are considered the best in the country.
In terms of connectivity, there are five highways in Delhi. It is a major junction in the Indian railways network and also has metro connectivity. Let us now understand the reasons why investing in residential real estate in Delhi might be a profitable venture.
Top Reasons to Invest in Delhi Real Estate
Here are some of the top reasons why you should invest in Delhi's residential real estate:
Real estate investment in Delhi is experiencing massive growth due to the influx of Fortune 100 companies. Advent of large supermarkets and development of state-of-the-art housing projects and advanced shopping malls is improving the lifestyle of the people.
Increase in income and luxury amenities is helping the people of Delhi achieve a better standard of living. A major reason behind this is the availability of higher education opportunities and better job opportunities.
Some of the best colleges in the country are affiliated with University of Delhi. Apart from that, prestigious universities like Jamia Millia Islamia and Jawaharlal Nehru University are also located here. This shows that investing in residential real estate in Delhi can offer a great return on investment.
Infrastructure is an essential element for real estate sector. The Government is allocating resources for completion of Jewar Airport in Delhi NCR. This huge project also has the support of multinational corporations (MNCs). Such projects will boost the economy and propel development activities in Delhi. It will further accommodate the increasing demand for all types of real estate.
Currently, there is a rise in job opportunities in Gurugram and Delhi NCR. A huge number of world-renowned companies are setting up their branches in the capital of the country. Therefore, more people would want to opt for a residential property in this city to take advantage of these job opportunities. More job opportunities and subsequent payouts will further boost the residential real estate sectors in Delhi NCR and Gurugram.
Residential Real Estate Investment Opportunities in Delhi
Buying the right property at a strategic location might help maximise your returns. There are currently many options for residential real estate investors in Delhi.
If you are confused and unsure about which areas will offer you higher returns, check out the list of best places for residential real estate investment:
Rohini is an excellent residential area. It has easy accessibility to schools, colleges, hospitals, markets, amusement parks, restaurants and much more. With rapid development and proposed extension of Delhi metro to Sector 23, demand for residential property has risen in Rohini.
The reason behind rise in price of property can be due to Rohini's connectivity to other important cities via highway networks. This place also has great connectivity to the operational bases of Fortune 500 companies and recognised industries. The Indira Gandhi International airport is only 25 km away. Railway stations are also nearby.
Average property rate for houses in Rohini range around ₹6,727 per square foot, and apartments range around ₹5,675 per square foot.
Located close to the airport, multiple metro stations and well-connected roads, Dwarka has no shortage of infrastructure and is considered a safe option for residential real estate investors. This area has a number of educational institutions and shopping malls, and this contributes significantly to Dwarka being one of the most sought-after residential areas.
Dwarka has seen a hike in rental prices by 6% in just a year. Average sale price of houses in Dwarka range around ₹9,792 per square foot, and that of apartments is ₹7,714 per square foot.
It is a premium residential area in South Delhi with state-of-the-art amenities. Saket has metro connectivity at both ends. Many futuristic-looking, multi-storey apartments and row houses are a sight to behold here. Famous educational institutes like New Greenfield School and Amity International School are present in the locality.
Other essential amenities like hospitals and banks are also present in the locality, making it really apt for real estate investment. Rate of houses per square foot can be around ₹13,611, and apartments can be around ₹5,734.
Things to Consider Before Buying a Residential Property in Delhi
Here are some of the factors worth keeping in mind before purchasing a residential property in Delhi:
This is one of the most essential factors while investing in residential real estate. Make sure the property you purchase is well connected to the rest of the city. It also needs to be in close proximity to schools, hospitals, markets, retail stores, bus stops, metro stations and all other such facilities.
Whether you are purchasing an apartment or a row house, it is crucial to assess the construction quality. Many builders construct houses that might look attractive, but the material used is poor. Check the strength of the wall, the bathroom fittings, flooring etc., before purchasing the property.
Before purchasing a property, check whether the property is RERA-registered or not.
The Real Estate Regulatory Authority (RERA) aims to promote accountability and transparency in the real estate industry of India. This body was formed after the enactment of Real Estate Regulatory Authority Act of 2016. You can check the authenticity of the builder as well as the property by visiting the official website of RERA Delhi.
You might come across a number of builders that make false promises. Many builders do not have RERA authentication, and others do not offer good-quality construction materials. Therefore, it is essential to do a thorough background check of the builder before finalising the deal. You should always opt for a builder who has goodwill in the market.
This is another essential point that has to be on your checklist. If you are buying the property for investment purposes rather than staying in it and have a plan to sell it at some point in the future, you must analyse the market trends and understand the approximate resale value you will receive when you sell your property.
Stamp Duty in Delhi
Stamp Duty in Delhi is a tax levied on a property transaction. It is charged by Delhi's Union government. To avoid property disputes later on, it is vital to pay the stamp duty. Here are the rates of stamp duty applicable in Delhi:
| | |
| --- | --- |
| Category | Stamp Duty Rates |
| Men | 6% |
| Women | 4% |
| Joint (Man + Woman) | 5% |
When a property is sold in New Delhi Municipal Corporation (NDMC) area, stamp duty rates are 5.5% for men and 3.5% for women. Stamp duty rate for property sold within Delhi Cantonment Board is fixed for everyone at 3%.
Registration Charges in Delhi
Regardless of gender, all buyers in Delhi have to pay the same registration charges. Registration charges are mandatory if you wish to transfer the ownership of the property to your name. Registration charges applicable to the people of Delhi are as follows:
| | |
| --- | --- |
| Gender | Registration Charges |
| Male | 1% |
| Female | 1% |
| Joint buyers | 1% |
Registration charges remain same whether you purchase a property in Delhi, New Delhi Municipal Corporation or Delhi Cantonment.
Delhi Residential Real Estate Sector: What's the Forecast?
Sectors in Dwarka are attracting homebuyers and have therefore seen a 2-5% hike in resale property value. The 20% reduction in circle rates until June of 2022 is slowly pushing the city's real estate sector towards recovery post Covid. Apartments with configurations of 2BHK and 3BHK have dominated Delhi's residential demand and property sales.
In west Delhi, Janak Puri, Uttam Nagar and Vikas Puri are still in high demand when it comes to affordable homes. On the other hand, Vasant Kunj and Greater Kailash have been witnessing an increase in buyers for luxury independent houses and builder floors.
Although no major projects were announced in the first quarter of 2022, few small builder floor units were constructed and sold locally. Except for January 2022, the other months showed significant improvement in rental occupancy. Regarding average rental 'asks,' areas like Sector 10 Dwarka, Uttam Nagar and Chattarpur saw an annual growth of 6%.
Residential Real Estate vs Other Asset Classes
Here is a comparison between residential real estate versus other assets and the returns they generate:
Residential Real Estate vs Bonds
Bonds are relatively secure in comparison to real estate. However, the returns in case of real estate are much higher than bonds. However, bonds are easier to buy and sell in comparison to real estate, which increases their liquidity.
If you wish to earn fixed returns by investing in a safe and secure asset, bond investments might be the right fit for you. Register today and start investing in the top-rated bonds that are available on our website.
Residential Real Estate vs Gold
Real estate offers a chance to earn passive income every month, which is not possible in case of gold. Gold is much riskier and more volatile in comparison to real estate. However, you can invest in gold for the long as well as short term, but investment in real estate is only apt for the long term.
Quantum of investment in case of real estate is huge in comparison to gold. Buying and selling gold is a simple process; therefore, gold is more liquid in comparison to real estate.
Residential Real Estate vs Commercial Real Estate
Residential real estate offers better tax benefits in comparison to commercial real estate if it is taken on a home loan. However, returns are much higher from commercial real estate investments.
It is easier to get a tenant in case of residential real estate when compared to commercial real estate. However, frequent change of tenants also make residential real estate riskier than commercial real estate investment.
Residential Real Estate vs Stocks & Mutual Funds
Consistency of returns from real estate is much better than mutual funds and stocks. However, returns are much higher in case of mutual funds and stocks.
Quantum of investment in case of real estate is huge in comparison to stocks and mutual funds. However, mutual funds are more liquid than real estate investments. In terms of tax benefits, mutual funds enjoy better tax relief than real estate.
Following is a tabular representation of comparison between different types of assets on the basis of returns, liquidity, risk, volatility and ticket size:
| | | | | | |
| --- | --- | --- | --- | --- | --- |
| Parameters | Commercial Real Estate | Stocks & Mutual Funds | Gold | Residential Real Estate | Bonds |
| Returns | High | High | Moderate | Moderate | Moderate |
| Liquidity | Low | High | High | Low | Moderate |
| Risk | Low | High | Low | Low | Moderate |
| Volatility | Low | High | Low | Low | Low |
| Ticket Size | High | Varies | Low | High | Varies |
Steps to Invest in Residential Real Estate in Delhi
Following are the steps that you can follow to start investing in residential real estate in Delhi:
Step 1: Check your finances to confirm how much you would require to invest in Delhi's real estate.
Step 2: Understand your requirements and shortlist some localities.
Step 3: Take the help of a broker and visit all the localities. Make sure to check all their legal documents.
Step 4: Finalise a locality that will fulfil your requirements and offer great returns.
Step 5: Get in touch with a lawyer and complete all paperwork like title deed, sale agreement, building plan, etc.
Step 6: Pay for the property and complete payment of stamp duty and registration charges to legally own your property.
Step 7: Pay for the services obtained from brokers and lawyers.
Step 8: Consider opting for an insurance policy to protect yourself from financial troubles in case your property incurs any damage.
Final Words
With the ninth-fastest prime residential market as per the Prime Global Cities Index, Delhi continues to remain an eye candy in the residential real estate sector. Not only is the city experiencing rapid growth, but it is also growing in terms of development of residential projects.
Due to its top-notch connectivity and prime location, the city is perfect for real estate investment. The government has come up with investor-friendly policies, making the capital city an apt location for residential real estate investment plans.
Frequently Asked Questions
Are property rates falling in Delhi?
No. With a 14% year-on-year increase, Delhi saw the highest increase in housing prices across the whole country during July-September 2022.
Which are some of the areas apt for commercial real estate investment in Delhi?
Some areas suitable for commercial real estate investment in Delhi are Connaught Place, Bawana, Karol Bagh and Laxmi Nagar.
What are the best ways to maximise residential rental yields?
Other than reassessing the rent, renovating the property and reviewing the outgoings might be some ways to maximise rental yields.
What do tenants look for in a residential rental property?
Cleanliness, safety, maintenance, location, and sufficient storage space are some critical things that tenants look for in a residential rental property.