Guide for Bharatpur Commercial Real Estate Investment
10 min read • Updated 11 May 2023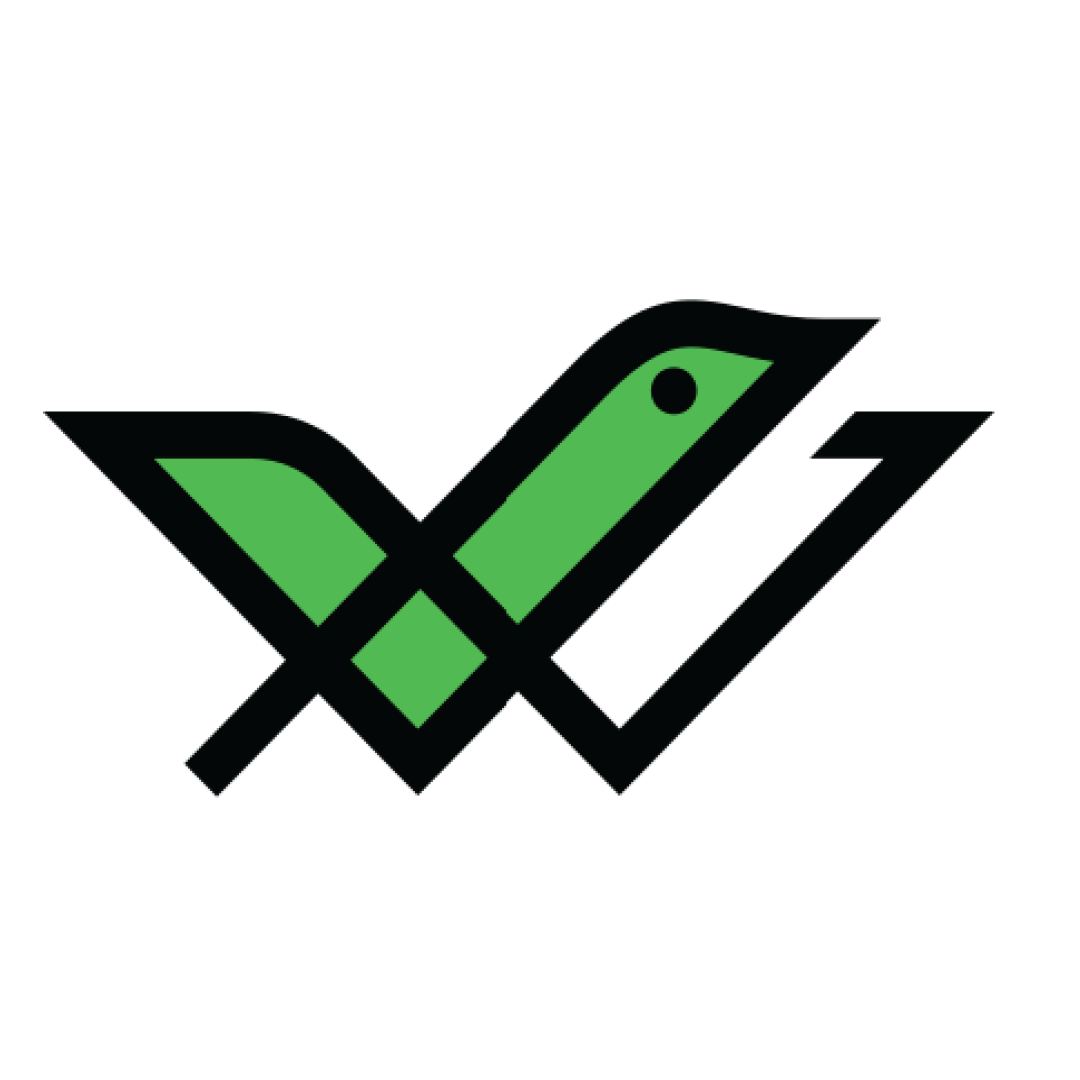 Table of Contents
Bharatpur, located in Rajasthan has not only stood out as an impeccable tourist spot but also has flourished to be a notable site for commercial real estate investment. This place, regarded as the 'Eastern Gateway to Rajasthan' is also an agricultural centre.
The economy of the place is largely influenced by the tourism sector, agriculture and allied industries.
The sections below are the run-downs of the different aspects of commercial real estate investment in Bharatpur, Rajasthan.
Top Reasons to Invest in Commercial Real Estate in Bharatpur
Here are some of the reasons why investing in commercial real estate in Bharatpur will prove rewarding:
One of the notable reasons why the place has evolved to be an ideal destination for commercial real estate investment is the availability of minerals in this region. It is evaluated that around 2.5% of the district's total area comes under regions of minerals and mines. Silica sand, mill stone, soap stone, quartzite etc., are some of the main minerals that can be found in Bharatpur. Further, this place is famous for containing brick clays.
The economy of this place is largely dependent on agricultural products. Different types of crops are grown in Bharatpur; millets, oil seeds, rice, wheat, maize etc. are grown here. Out of the numerous industries here, oil industry is the most successful industrial unit here. Around 50 oil industries are located here. The presence of all these industries has not only uplifted the living standard of the local inhabitants but also widened investment scopes.
Being a notable tourist destination, Bharatpur has emerged to be an ideal spot for the hospitality industry. The place houses many historically significant places. Keoladeo Ghana National Park, a UNESCO heritage centre is also present in the city. Other top tourist attractions in Bharatpur include Lohagarh Fort, Laxman Mandir, Bharatpur Government museum, Deeg etc.
Even places like Band Baretha, the Dholpur palace etc., add to the charm of the place, which further strengthens the growth of tourism and hospitality sector here.
Bharatpur besides being a hub for the tourism sector is also a site for several registered small, medium and large-scale industries. The proliferation of these industries contributes significantly towards the economic development of the entire state. Besides extending employment opportunities, these industries also expand investment chances.
This place is categorised into five industrial regions. Industrial areas Jurhera, old industrial area, Brij industrial areas, industrial area Deeg, and industrial Bayana are the industrial areas that are present in the region. Some of the main industries here are agro-based, leather-based, metal-based and steel fabrication, mineral-based etc.
Commercial Real Estate Investment Opportunities in Bharatpur
Here are some of the best locations that might be great for materialising commercial real estate plans in Bharatpur:
Bayana, a historical town in Bharatpur is a great place for commercial real estate investment. This place is not only historically significant but also ideal for industrial growth. Riico Bayana is a famous and large industrial region that is located here. Stone industries are majorly seen here. Even the place has robust road and railway networks. Major railway station in this city is Bayana Junction which is a part of the Delhi-Mumbai Railway network.
Deeg is another place which can be chosen for commercial real estate investment. It is also a historical town which has the potential for the growth of industries. The presence of Deeg palace, Deeg fort and other tourist sites makes the place ideal for the development of hospitality sectors. Deeg is one of the notable industrial areas in Deeg; around 39.888 acres of land are allotted to this region for setting up industries.
Things to Consider Before Investing in a Commercial Property in Bharatpur
You must take into consideration the following parameters before investing in commercial real estate in Bharatpur.
The implementation of RERA was meant to protect the interest of buyers, promoters and other stakeholders in the real estate sector. The Act was introduced to address project delivery delays, construction quality, price of property etc. If the property is registered under RERA, buyers will be able to fetch all information about the builder as well as the property. Hence, you must ensure that the property is RERA-registered before investing in it.
Location of the property is an important factor from the perspective of both living and establishment of a business. A property site with good connectivity, easy availability of amenities etc., will not only guarantee high returns but also ensure high business profitability.
You must also assess the availability of modern facilities like sufficient car parking, uninterrupted power supply, advanced security systems, necessary retail facilities etc. Besides location, the return on investment is influenced by the availability of amenities and facilities.
Market trends and assessment of risk
It is imperative for you to understand the market dynamics before investing in a commercial property. Understanding the latest economic trends, unemployment rate, existing and projected rates and other parameters that influence the market will help you make an apprised decision. Besides having a grasp of the market trend, it is important to see the future outlook of the place.
Even assessing the risk that is associated with commercial real estate investment is important. In this context, comprehending the builder's reputation plays a significant role.
Stamp Duty in Bharatpur
Refer to the table to know the stamp duty rates that you have to bear during property transactions.
| | |
| --- | --- |
| Property Owner | Stamp Duty Rates |
| Men | 6% + 20% (of 6%) labour cess |
| Women | 5% + 20% (of 5%) labour cess |
Registration Charge in Bharatpur
You must be aware of the registration charges that you have to pay besides paying stamp duty.
| | |
| --- | --- |
| Property owner | Registration Charges |
| Men | 1% |
| women | 1% |
Bharatpur Commercial Real Estate Sector- What's the Forecast?
Bharatpur is going to lay out enormous scopes for investors in the coming days. Most notably, under the flagship Smart City Mission, Bharatpur is likely to be developed as a smart city. After coming under the scheme, Bharatpur is going to develop rapidly which will fuel the investment spree and increase employment opportunities.
The entitlement in the list of Smart cities will help this place with both domestic and foreign businesses. Additionally, the State Government along with the Union Government intends to establish Technology parks and model industrial sectors or SEZs (Special Economic Zones) for attracting investors in Bharatpur.
Upon getting enlisted, Bharatpur, under the Smart City Mission, is going to receive a financial backup of ₹ 100 crores from the Central Government.
Even several initiatives are being taken to improve road connectivity in Bharatpur. Also, initiatives have been taken by Rail Land Development Authority (RLDA) to transform unused railway lands into commercial hubs. Under this plan, MFCs (Multi-functional complexes) will be developed at Bharatpur, Sikar, and Bellary railway stations. This will not only result in the availability of amenities in railway stations but will also open chances for investors.
This development model of MFCs by RLDA will also enhance the tourism sector and add to the local economy. It will also create avenues for small investors.
There is even a prospect of the growth of handicraft business in Bharatpur. One can also materialise their plan for setting up spice manufacturing units here.
Commercial Real Estate Vs Other Asset Classes
The section below highlights the particularities of commercial real estate and other asset classes.
Commercial Real Estate vs Gold
Gold is suitable for both short and long spans investment. Moreover, it is extremely convenient to buy and sell gold. However, gold is more volatile than any real estate investment. Most notably, commercial real estate investment is an excellent means to earn a regular monthly income.
Commercial Real Estate Vs Stocks and Mutual Fund
Though you earn higher returns from mutual funds and stocks, your invested money is susceptible to higher market volatility. This investment choice entails price fluctuations. There are even expenses that you might have to bear for the professional management of specific mutual funds. Commercial real estate, on the other hand, will not expose the invested amount to market volatility. Hence, it is considered to be a more stable investment option than commercial real estate investment.
Commercial Real Estate vs Residential Real Estate
Commercial real estate investment helps you earn a higher return on investment than residential real estate. In addition, commercial real estate comes with longer lease terms and lower vacancy risk if we compare it with residential real estate. However, residential real estate property comes with higher vacancy risk and comparatively lower profitability potential.
Commercial Real Estate Vs Bonds
Both bonds and commercial real estate help you have a passive income. While bonds, being a fixed-income security, enables you to foresee future financial status, commercial real estate enables you to enjoy rental income and higher return on investment via appreciation.
If you wish to avoid investment-related risks and earn fixed returns, you can invest in bonds. For doing so, explore our website and choose among the top-rated bonds.
Look at the table to see the comparison between different asset classes depending on their level of volatility, liquidity, risks, ticket size and returns.
| | | | | | |
| --- | --- | --- | --- | --- | --- |
| Parameters | Commercial Real Estate | Gold | Stocks & Mutual Funds | Bonds | Residential Real Estate |
| Returns | High | Moderate | High | Moderate | Moderate |
| Liquidity | Low | High | High | Moderate | Low |
| Volatility | Low | Low | High | Low | Low |
| Risk | Low | Low | High | Moderate | Low |
| Ticket Size | High | Low | Varies | Varies | High |
Steps to Invest in Commercial Real Estate in Bharatpur
The steps that you must follow while investing in commercial real estate in Bharatpur are mentioned below.
Step 1: Assess your finances and set your budget.
Step 2: Go ahead with property research. You must conduct both online research and ground visits. For a better understanding of the market dynamics, and future infrastructural development of the place, you can reach out to a real estate agent.
Step 3: Shortlist some of the property that fits your budget and requirements.
Step 4: Before finalising a property, ensure that it is RERA-registered. You must keep all the official documents in order. Pay for the property.
Step 5: Initiate all payments for stamp duty and registration charges to complete the property transaction and transfer of property ownership.
Step 6: Lastly, you can opt for a comprehensive insurance plan to secure your property from unforeseen circumstances.
Final Word
Bharatpur houses all the components that make it ideal for commercial real estate investment. From agricultural production and housing oil industries to being a famous tourist spot, the place offers lucrative opportunities to investors. However, before investing in a commercial property, explore the market, property location, related charges etc.
Frequently Asked Questions
What are the main objectives of RERA?
The implementation of RERA has brought significant changes in the working procedure of the real estate sector.
RERA was primarily implemented to bring accountability and transparency to the real estate sector.
Establish a system for the quick redressal of conflicts or discrepancies
Lower the high transaction cost
Ensure accelerated growth of the real estate sector.
What is the population of Bharatpur?
Bharat has a population of 25,48,462 lakh as per the census 2011. Out of which male constitutes around 13,55,726 lakh and females constitute around 11,92,736 lakh of the population.
What are the main documents needed while buying a commercial property?
Some of the legal documents that are required to buy commercial property are sale deed, title deed, completion certificate, encumbrance certificate, power of attorney, building approval plan, Latest tax payment receipt, possession certificate etc.
Which is the nearest airport to Bharatpur, Rajasthan?
The nearest airport from Bharatpur is in Agra which is located at a distance of 56 km from the city. The nearest international airport is International Jaipur Airport which is located at a distance of 184 km from Bharatpur.