Guide for Belgaum Residential Real Estate Investment
11 min read • Updated 11 May 2023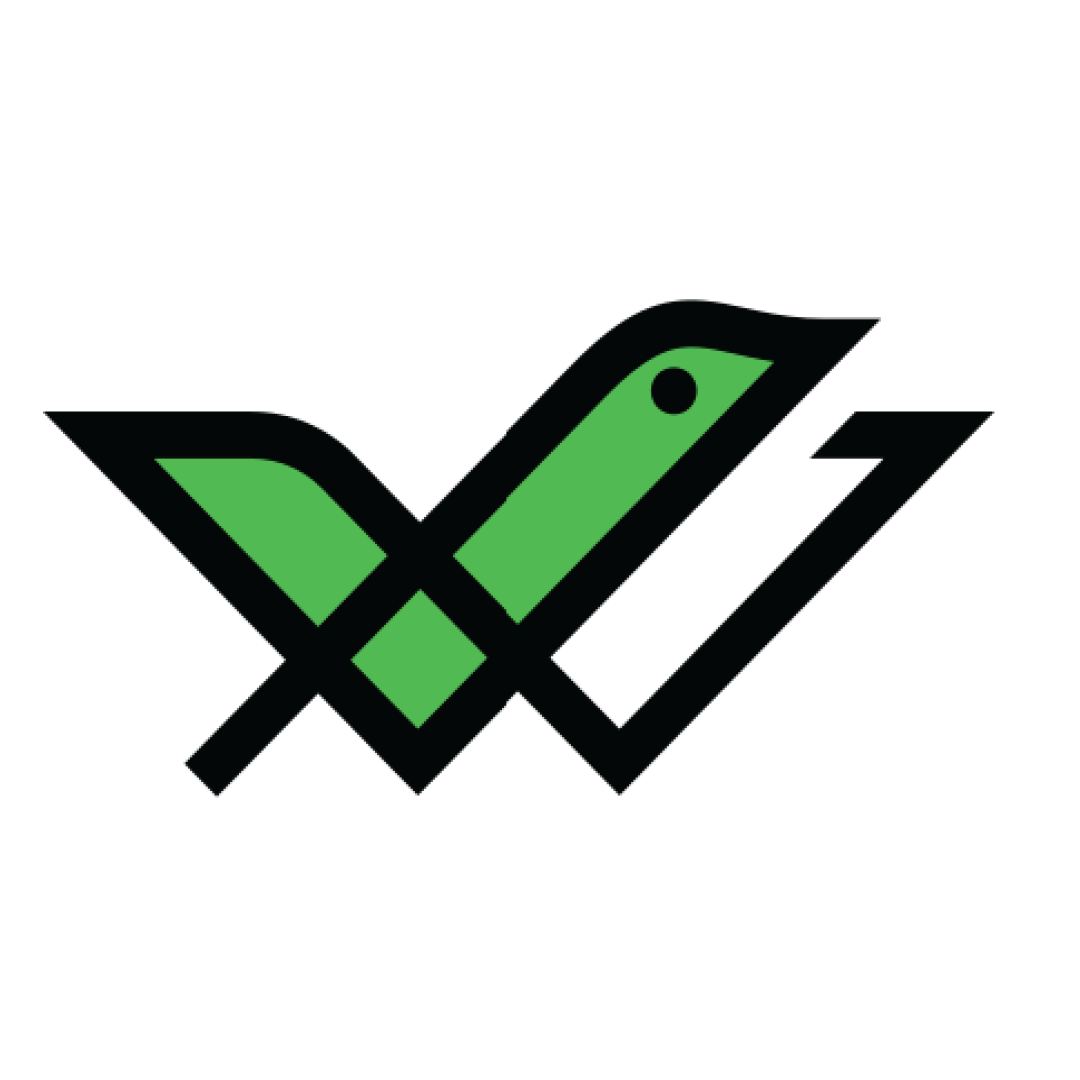 The city of Belgaum, also known as Belgavi or Belagavi is located in the northwestern state of Karnataka. It is situated in the Western Ghats at the foothills of Sahyadri and is a quaint destination. It was formed in the 12th century and was earlier known as Venugrama city. It is the 4th largest city in Karnataka.
Belgaum has a current estimated population of 672,000. The city has a high male to female ratio with 988 females per 1000 males. This place is also developed in the educational sector with a literacy rate of 89.82%.
Rivers Krishna, Ghataprabha and Malaprabha are the three major rivers in Belgaum. Agriculture is widely practiced in the city with 62% of the total land in the city under cultivation. Maize, sugarcane, rice, paddy, tobacco, wheat, cotton, bajra are some of the food and cash crops that grow in this region. Apart from these, the soap, leather, clay and pottery industries are also famous in this city.
Apart from that, the city has a sound health infrastructure and all other necessary bodies that are a part of an urban lifestyle, such as shops, markets, banks, police station, etc. The parts of this city are also well-connected with each other and the rest of the country.
A strong economy, infrastructure and development in various sectors make it a popular location to reside. Thus, if you wish to invest in the residential real estate sector in the city, you can refer to this guide for a detailed insight.
Top Reasons to Invest in Belgaum Real Estate
Listed below are the most important reasons for you to invest in the residential real estate market in Belgaum:
The agricultural as well as the industrial sector of Belgaum is well-developed. Its excellent economic and commercial infrastructure are reflected in its GDP, which is ₹159.65 billion. Apart from agro based industries, Belgaum has an Aerospace Precision Engineering and Manufacturing special economic zone (SEZ) centre.
It is also a hub of cold storages, which boost agriculture and the related sectors. The INDAL Aluminium Factory and the Polyhydron Pvt. Ltd. Are two major trade centres for agricultural goods. These make Belgaum an ideal place with promising employment prospects.
Education and Healthcare Facilities
Belgaum is one of the most renowned educational hubs of Karnataka. The premier institutions such as Visvesvaraya Technological University (VTU), Jain College of Engineering and many more give skill development opportunities to students.
The K.L.E. Hospital in Belgaum is the 2nd largest hospital in Asia that provides top-notch healthcare facilities to the residents of the city, state and also other states. Furthermore the city also has A.M. Shaikh's Homeopathy and Medical College which ranks 3rd in India in terms of its service and hospitability.
Apart from being commercially developed, Belgaum is also is a safe city with a crime rate of 125.72. This is a lot less than the crime rate of the country which makes it a safe place to reside in.
Localities with low crime rates are a prerequisite for the construction of residential properties and are also high in demand. This is because it ensures the safety of the residents and their family.
Residential Real Estate Investment Opportunities in Belgaum
Following are the most promising locations in Belgaum for investing in residential real estate properties,
This is a popular locality which is growing in the real estate sector in the recent times. The locality is easily accessible via road from different parts of Belgaum. The NH48 leads to the city via roadway. The place also has many colleges and primary schools which gives the residents enough options for the selection of educational institutions like the C.L.E. PU College etc.
A 1200 square feet residential plot in Belgaum costs around ₹11 lakh.
Tilakwadi is another upcoming locality in Belgaum that has great connectivity and other amenities. The NH748 leads to this area and it also has the Belagavi and Desur Railway stations located close to it. The presence of markets, restaurants, movie theatres, shopping complexes, banks, police stations etc. nearby has made this area high in demand for the construction of residential properties.
The price of a 2BHK apartment in Tilakwadi costs approximately ₹50 lakh.
Things to Consider Before Buying a Residential Property in Belgaum
You may consider the following factors before investing in a residential real estate property in Belgaum.
When you are purchasing a property that is under construction you should always verify the builder's credibility. This will ensure the timely completion of your project and also a high resale value on the property.
One of the ways to check the builder's reputation is to enquire about them from their past investors and buyers. Alternatively you can also ask for their portfolio to check the past projects they have worked on. Also, make sure to verify their credentials from the state's RERA portal and find out if there are any pending or ongoing cases against them.
When you are about to purchase a residential property it is always advisable to check the crime rate of the city. This will ensure safety of the people and their families living in those properties. Moreover, places with low crime rates in high demand when it comes to renting which will also help you to earn passive income from your residential real estate.
Under the Real Estate (Regulation and Development) Act 2016, the Real Estate Regulatory Authority (RERA) was created to maintain transparency in the sector of real estate. This provides legitimacy to reputable builders and brokers, settles disputes and also protects buyers against any kind of fraud.
You can check the credibility of your builder by visiting the online portal of RERA Karnataka.
Stamp Duty in Belgaum
These are the stamp duty charges in Belgaum:
| | | | |
| --- | --- | --- | --- |
| Gender | Stamp Duty 2% | Stamp Duty 3% | Stamp Duty 5% |
| Male | On properties less than ₹20 lakh | On property between ₹21-45 lakh | On property above ₹45 lakh |
| Female | On properties less than ₹20 lakh | On properties between ₹21-45 lakh | On properties above ₹45 lakh |
| Joint (Male + Female) | On properties less than ₹20 lakh | On property between ₹21-45 lakh | On property above ₹45 lakh |
| Joint (Male + Male) | On properties less than ₹20 lakh | On properties between ₹21-45 lakh | On properties above ₹45 lakh |
| Joint (Female + Female) | | On properties between ₹21-45 lakh | On properties above ₹45 lakh |
Registration Charges in Belgaum
Below mentioned are the property registration charges in the city of Belgaum.
| | |
| --- | --- |
| Gender | Registration Charges |
| Male | 1% of property value |
| Female | 1% of property value |
| Joint (Male + Female) | 1% of value of property |
| Joint (Male + Male) | 1% of property value |
| Joint (Female + Female) | 1% of value of property |
Belgaum Residential Real Estate Sector: What's the Forecast?
Belgaum is the second most important commercial hub in Karnataka after Bangalore. It is located on the Pune-Bengaluru national highway. This is a part of the Golden Triangle and is also connected to major cities like Bangalore and Pune via its rail routes. The Belgaum railway station has 4 platforms which is the halting space for 44 trains.
The Chief Minister of Karnataka has announced various developmental projects for Belgaum. These projects include the development of a 100 acres industrial township under the Mumbai-Chennai industrial corridor. Moreover, there will also be a Foundry and Hydraulics industrial park in Belgaum in 500 acres.
The city is also abundant in employment generation with 24 sugar factories, and 8 medium scale units namely Hindustan Latex and many more. Apart from being a centre for agro based industries, it is also a base for automobile and aerospace industries.
Belgaum has rich deposits of Bauxite and is also a manufacturing centre for heavy tools and oil hydraulics. Moreover, Shahpur in Karnataka is famous for its gold and silver work.
Apart from the above mentioned sectors, Belgaum is also famous for its scenic beauty. The Ghataprabha bird sanctuary, Malaprabha dam, Godachinamalki falls, Gokak falls etc arte some famous destinations that attract tourists.
The above points indicate the massive developments that Belgaum is going through in every sector. These make it a great choice of city for residential real estate investment.
Residential Real Estate vs Other Asset Classes
The pointers mentioned below discuss the differences between residential real estate and other asset classes.
Residential Real Estate vs Commercial Real Estate
Commercial real estate gives higher returns compared to residential real estate properties. However, the former is more expensive and as a result has more risks related to it. The latter gives slightly lower returns but is cheaper and the risk element is also low.
Moreover, residential properties are entitled to several tax benefits and deductions which further reduces their cost making them profitable.
Residential Real Estate vs Gold
Gold is a secure asset which yields decent returns in the long term and also has low risk. Moreover, gold is also highly liquid which means you can sell it to acquire funds very quickly.
Residential properties give significantly higher returns compared to gold. Although, it requires more capital investment, residential real estate also generates passive income which gold assets do not.
Residential Real Estate vs Stocks and Mutual Funds
Stocks and mutual funds can earn high returns over a short period of time when you invest in them wisely. However, they are extremely volatile and carry a huge risk factor. You also require in-depth market knowledge to be able to get high returns.
On the other hand, residential real estate is a safe investment option which gives decent returns in the long run.
Residential Real Estate vs Bonds
Bonds allow companies to generate business funds by borrowing money from the general public. Bond prices start pretty low so anyone can buy bonds and they give decent returns over time with low associated risks.
Residential real estate gives higher returns but also requires large initial investment and have comparatively higher risks.
Are you willing to invest in bonds to get decent returns with low risks? Then visit our homepage to register with us and start investing. By visiting our website you can know about bonds currently trending in the market and their prices.
The following is a tabular comparison of residential real estate with other asset classes.
| | | | | | |
| --- | --- | --- | --- | --- | --- |
| Parameters | Commercial Real Estate | Stocks & Mutual Funds | Residential Real Estate | Bonds | Gold |
| Returns | High | High | Moderate | Moderate | Moderate |
| Risk | Low | High | Low | Moderate | Low |
| Liquidity | Low | High | Low | Moderate | High |
| Volatility | Low | High | Low | Low | Low |
| Ticket Size | High | Varies | High | Varies | Low |
Steps to invest in Residential Real Estate in Belgaum
Below mentioned are the steps that you can follow to start investing in residential real estate in Belgaum.
Step 1: Finalise a budget that you are willing to spend on buying a residential real estate property.
Step 2: Start searching properties at suitable locations and with promising prospects. You can hire a real estate agent or a broker for this purpose.
Step 3: Shortlist a few places that suit your budget and have all the necessary amenities. Conduct site-visits to confirm they have necessary facilities like water supply, transportation etc.
Step 4: Pick the property that best suits your budget and meets required criteria. Check the builder's authenticity and the RERA verification as well.
Step 5: Submit all the necessary documents to complete the verification process. You can appoint a legal expert to avoid discrepancies and loopholes in the process.
Step 6: Make payment for the property including charges such as stamp duty, registration and all other professional fees to complete the purchase.
Step 7: Get insurance for your property which will financially protect it from any major damages in the future.
Final Word
Belgaum is expected to undergo even more infrastructural development in the coming years. The Belgaum-Kittur-Dharwad railway line project sanctioned by the government is expected to boost the industrial development in the city in the upcoming days. This will further increase the demands for residential real estate plots and properties in the city.
However, before investing large sums on residential asset make sure to carefully check the RERA guidelines to safeguard yourself from frauds and malpractices.
Frequently Asked Questions
Which are the major residential localities in Belgaum?
Belgaum is highly developed in all the sectors and has all the basic amenities that make it a perfect place for people to buy residential properties. Khanapur, Ramdurg, Honaga, Chikodi, Tilakwadi are some of the top localities in the city.
What is the main source of power in Belgaum?
Belgaum has a steady power supply which makes the lives of its residents easier. Hubballi Electricity Supply Company Limited (HESCOM) is responsible for supplying power to the city.
How developed is the banking sector in Belgaum?
The banking sector in Belgaum is highly developed with many nationalised banks situated here. These include both government and private banks State bank of India, Canara Bank, Bank of India, Union Bank of India, ICICI bank etc.
What are the most prominent industries in Belgaum?
Indal Aluminium Company Limited (INDAL), Doodhganga Krishna Sahakari Sakkare Karkhane Ltd (Chikodi), Heera Sugar Factory, Polyhydron Pvt. Ltd. etc., are some of the major industries in Belgaum.