Guide for Bareilly Residential Real Estate Investment
9 min read • Updated 11 May 2023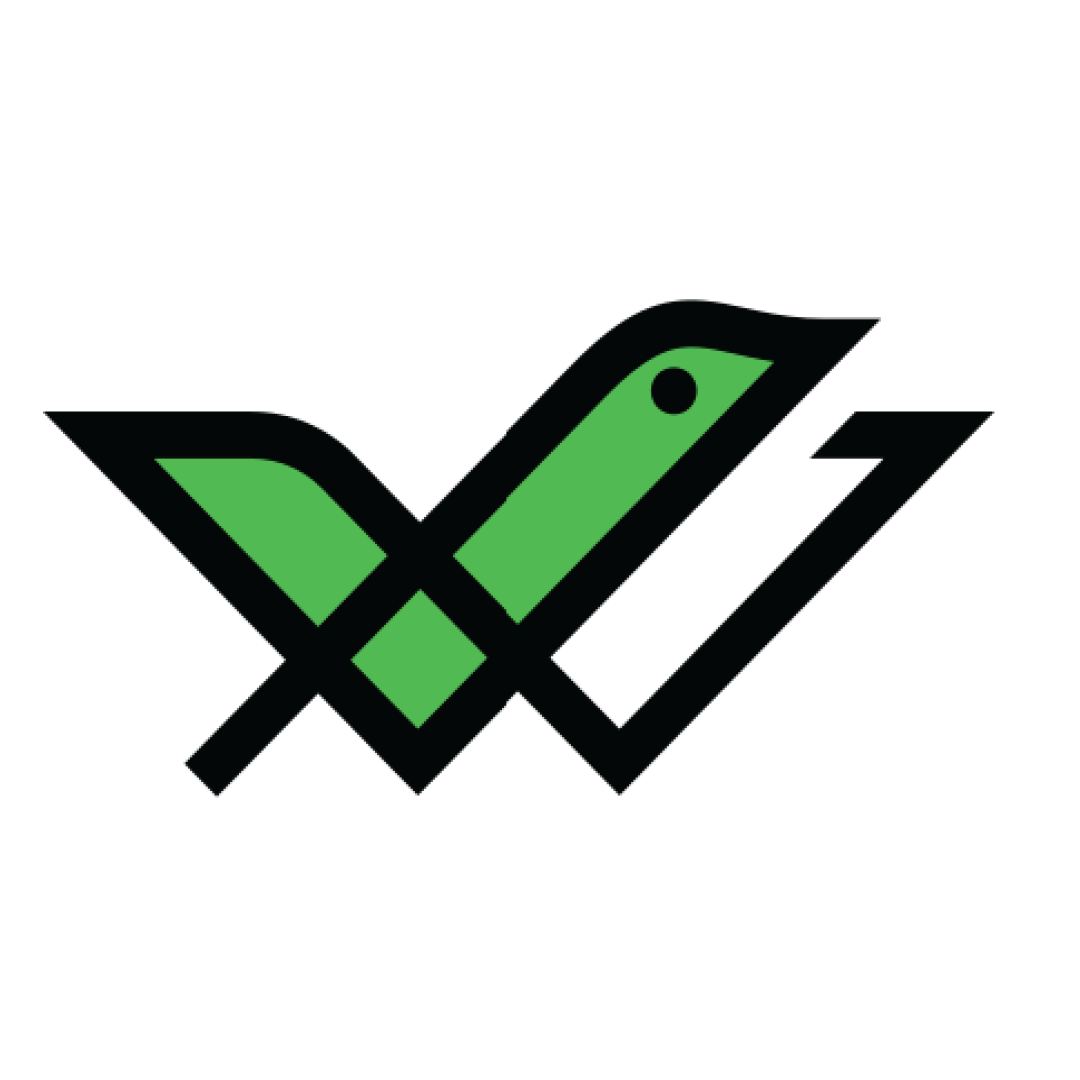 Bareilly is an important commercial city in Uttar Pradesh. It is one of the largest metropolitan cities in Western Uttar Pradesh. Spread over an area of 106 sq. km., it is the 8th most populous city in the state. Thus, skilled and unskilled labour is readily available for industrial and commercial demands.
Bareilly has excellent connectivity. It is connected to the rest of the country by major rail and road routes. Additionally, it is a major trade centre and a prominent industrial hub. The Gross District Domestic Product of Bareilly in the year 2016-17 was ₹37,23,005. Being a commercial centre, the city also offers a lot of employment opportunities.
Bareilly has highly developed infrastructure and amenities, which makes it one of the best cities to currently live in. The city has numerous schools, colleges, universities, state-of-the-art hospitals and healthcare facilities.
Let's know how investing in Bareilly's residential real estate can be profitable for you.
Top Reasons to Invest in Bareilly Real Estate
Given below are two of the major factors which make Bareilly one of the best places to buy a home:
Transport and Connectivity
Bareilly is well-connected to the other towns and cities in the country by various National Highways and State Highways.
NH- 30 links this city to Sitarganj in Uttarakhand and Vijayawada in Andhra Pradesh. Furthermore, NH-9 links Bareilly to important cities like Lucknow, Jabalpur, Raipur and Allahabad. Regular bus services connect Bareilly with Agra, New Delhi, Varanasi, Ghaziabad, Mathura and Jaipur.
Railways is another major transportation service available in Bareilly. There are a total of 6 railway stations in Bareilly. The most important among them is the Bareilly Junction railway station.
Bareilly is also connected to the rest of the country by airways. This city is served by the Bareilly Airport, which is a civil enclave within the Indian Air Force "Trishul Air Base" in Izzatnagar.
Infrastructure and Cost of Living
Bareilly has access to all the modern infrastructure and amenities which helps to maintain a standard quality of life in the city.
Bareilly has numerous educational institutions. The main university in the city is the MJP Rohilkhand University. Apart from this, there are several other major educational institutions like Bareilly College, Indian Veterinary Research Institute and the Invertis Institute of Management Studies.
Additionally, there are numerous multispecialty hospitals in Bareilly. Some of them are Diwakar Multi Speciality Hospital and Trauma care, Sunrise Hospital and KK Hospital and Kidney Center.
Furthermore, another major benefit of living in Bareilly is that it has a lower cost of living than other major cities in UP. Hence, it is way more affordable to live in Bareilly than in most other cities of the country.
Residential Real Estate Investment Opportunities in Bareilly
Here are some of the best areas in Bareilly where you can purchase a residential property:
Rajendra Nagar is one of the most developed residential areas in Bareilly. It has easy access to different modes of transport and is well-connected to the other parts of the city. This locality is close to the Izzat Nagar Railway Station.
Rajendra Nagar has numerous multi-speciality hospitals and healthcare centres. There are 40 schools near this location. There are two malls, five shopping plazas, eight supermarkets and 44 restaurants in this location, which attracts a high footfall.
Due to the proximity of this area to important amenities, it is one of the most sought-after residential locations in the city.
Mahanagar Colony is another major residential area in Bareilly. It is close to the airport which links the city to other areas of the country.
Mahanagar colony has access to excellent infrastructure and amenities. There are several hospitals and healthcare centres in this area, like Aman care Hospital, Shaheed Bhagat Singh Eye Hospital and Child and Mother Centre Sumit Varsha Hospital.
There are also numerous reputed schools nearby along with several malls and supermarkets. There are 16 restaurants and food joints in this area. These factors make Mahanagar Colony worth an investment.
Things to Consider Before Buying a Residential Property in Bareilly
Keeping in mind a couple of crucial factors can help you better decide on which residential property can be better for investment. For that purpose, here are some of the crucial factors to keep in mind while choosing a residential property:
Location and Connectivity
Before purchasing a residential property, check the location of the property and the infrastructure and amenities available in the area. A property located in a prominent area can fetch higher resell prices and can have a better rental prospect.
Furthermore, look at whether the property is located in an area which has good transportation facilities to other parts of the city.
Under the provisions of the Real Estate Regulatory Authority Act, 2016, every state has a statutory body which regulates the real estate market. The main aim of the real estate regulatory authority is to maintain transparency and accountability in the real estate business.
Thus, before buying a residential property visit the official RERA website of Uttar Pradesh and check the authenticity of the property and its builder.
Stamp Duty in Bareilly, Uttar Pradesh
Given in the table below are the stamp duty rates applicable on the purchase of residential properties in Bareilly:
| | |
| --- | --- |
| Gender | Stamp Duty Rates |
| Male | 7% |
| Female | 7% |
| Joint (Male+Female) | 7% |
| Joint (Male+Male) | 7% |
| Joint (Female+Female) | 7% |
Registration Charges in Bareilly, Uttar Pradesh
Apart from the stamp duty rates, you also will have to pay the registration charges for the property to become its legal owner. Given in the table below are the registration charges for purchasing residential properties in Bareilly:
| | |
| --- | --- |
| Gender | Registration |
| Male | 1% |
| Female | 1% |
| Joint (Male+Female) | 1% |
| Joint (Male+Male) | 1% |
| Joint (Female+Female) | 1% |
Residential Real Estate Sector in Bareilly: What's the Forecast?
Bareilly is set to make rapid progress in terms of infrastructure and connectivity. This ultimately will give a big boost to the real estate sector in Bareilly.
Bareilly is being developed as one of the smart cities under the Smart City Project. ₹200 crore has already been allocated for the purpose. The project aims to develop the city in terms of water and electricity supply, transport and communication, IT connectivity and digitisation, education and healthcare, safety and security and sustainable environment.
As a part of the plan, the Bareilly Municipal Corporation (BMC) has planned to develop and beautify 6 major areas of the city.
Furthermore, the state government has announced the allocation of ₹214 crores to further modernise the infrastructure of the city. To improve the intra-city transport system, the state government has given the green signal for the construction of metro rail in Bareilly.
With the development and modernisation of Bareilly and its infrastructure, this city is one of the best places to live in India at present. This has boosted the residential real estate market in Bareilly.
Residential Real Estate vs Other Asset Classes
Here is a comparison between residential real estate and other asset classes to help you decide whether residential real estate is the right investment option for you:
Residential Real Estate vs Commercial Real Estate
Commercial real estate can bear higher profits than residential real estate investments. However, it is easier to find tenants for residential real estate since the rent cost of residential properties is lower than commercial properties. Furthermore, the entire documentation process for leasing residential properties is comparatively easier than renting out commercial properties to businesses.
Residential Real Estate vs Gold
Residential real estate is much more profitable than gold. However, gold has higher liquidity than residential properties. Residential real estate investment tends to be profitable when it is a mid to long-term investment plan.
Residential Real Estate vs Stocks and Mutual Funds
Stocks can get you exceptionally high profits in a shorter time period when compared to residential real estate. However, the volatility of the stock market makes it a risky investment. This is a major reason why many people prefer investing in real estate over stocks.
Residential Real Estate vs Bonds
Bonds involve less risk when compared to residential real estate investments. Furthermore, bonds can be sold off quite easily in comparison to residential real estate.
If you are interested in investing in bonds and earning 9-11% fixed returns, register on our platform today to invest in the top-rated bonds in the market. Invest at no additional costs or hidden charges.
Given below is a table which compares the different asset classes based on their risks, volatility, liquidity, returns and ticket size:
| | | | | | |
| --- | --- | --- | --- | --- | --- |
| Parameters | Commercial Real Estate | Stocks & Mutual Funds | Gold | Residential Real Estate | Bonds |
| Returns | High | High | Moderate | Moderate | Moderate |
| Liquidity | Low | High | High | Low | Moderate |
| Risk | Low | High | Low | Low | Moderate |
| Volatility | Low | High | Low | Low | Low |
| Ticket Size | High | Varies | Low | High | Varies |
Steps to Invest in Residential Real Estate in Bareilly
Follow these steps to invest in residential real estate in Bareilly:
Step 1: Finalise your investment budget.
Step 2: Conduct online research to know the best locations which have high development and rental prospects.
Step 3: Shortlist a few sites as per your requirements and visit them. Check the infrastructure and amenities available nearby.
Step 4: After finalising a site, prepare the necessary documents like the sale deed, possession letter, completion certificate, tax receipts, etc.
Step 5: Complete the purchase procedure. Pay the stamp duty and the registration charges to become the legal owner of the property.
Final Word
Bareilly is one of the fastest-developing cities in the country. The state and central governments are focusing on turning it into a model smart city.
With such developments, the demand for residential properties is bound to increase in the near future. Consider contacting a real estate agent to choose the right residential property for you.
Frequently Asked Questions
What is stamp duty?
Stamp duty is a legal tax that is imposed on a purchased property by the concerned state government. It is payable under Section 3 of the Indian Stamp Act, 1899.
What is the difference between home insurance and home loan insurance?
Home insurance is the insurance on residential properties. Such insurance offers financial coverage for instances of theft or damage caused to the property. In contrast, home loan insurance is insurance on the home loan. Thus, if you fail to repay the home loan, the home loan insurance will cover the remaining debt.
What is a sale deed?
A sale deed is a legal document that is required for buying/selling a property. It is through a sale deed that a seller or a builder of a property legally transfers the ownership of the property to the buyer.
What are some suitable areas in Bareilly for purchasing a house?
There are several other areas in Bareilly where you can buy a residential property. Some of the areas are Green Park Colony, Civil Lines, Izatnagar, Karamchari Nagar, Subhash Nagar, CB Ganj, Faridpur, Model Town, Nawabganj, Dohra Road and others.