Guide for Anantapur Commercial Real Estate Investment
12 min read • Updated 11 May 2023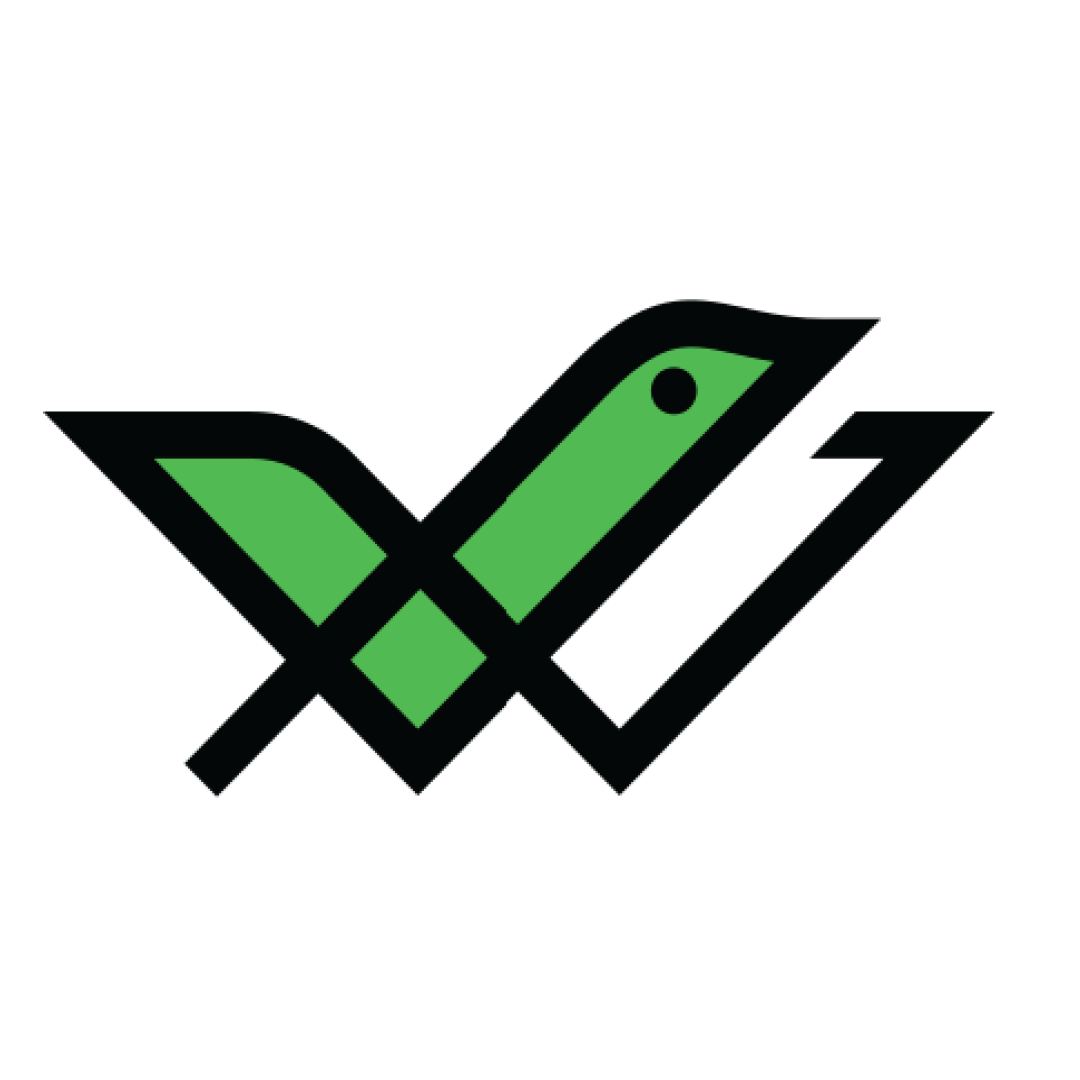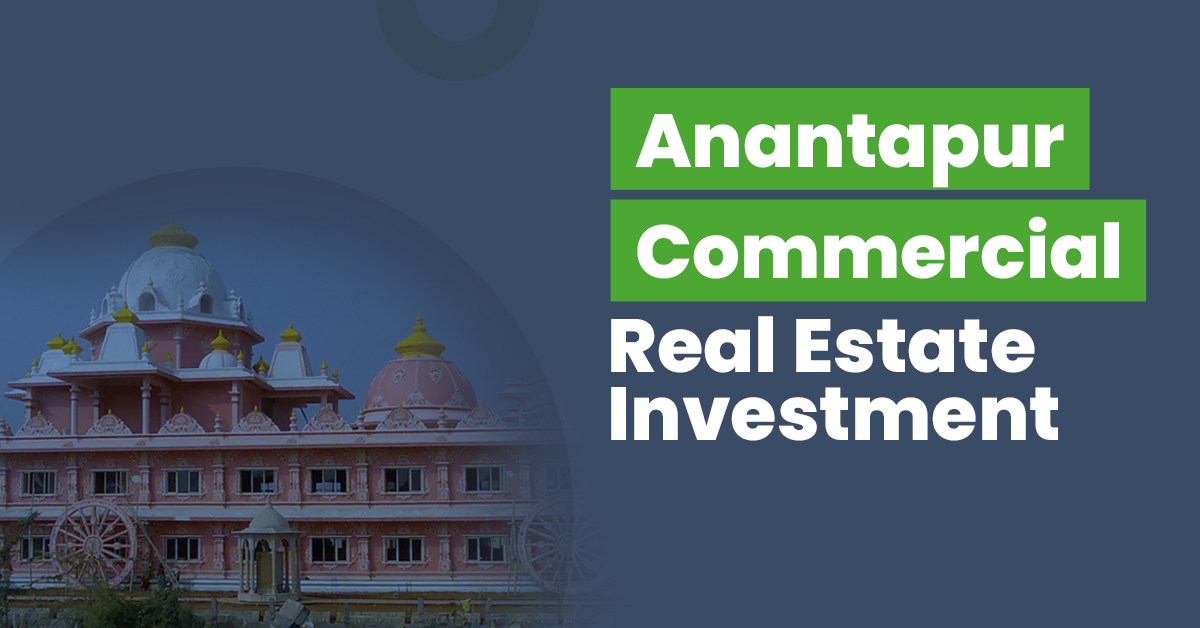 Located in Andhra Pradesh, the city of Anantapur has succeeded in attracting the attention of business developers from around the country in recent times. As a result, this area has become home to some of the leading manufacturing hubs of the state.
From a successful hardware industry to a profitable FMCG sector, the prominent industrial growth of the city had contributed significantly to its economic growth. Subsequently, the place has also become highly lucrative for commercial real estate developers. Therefore, if you are interested in investing in such properties, that can be beneficial for you.
Reasons to Invest in Anantapur Real Estate
There are a number of reasons why investing in the Anantapur commercial real estate sector can be beneficial for you in the long haul. Some of these aspects have been discussed below:
Improved Transportation System
In order to cater to the diverse demands of a fully functioning business, you must opt for a property in a well-connected locality. Commercial real estate tenants usually sign up for a lease that has a longer tenure. So, they will consider the interconnectivity of the site's location as one of the primary concerns.
Anantapur can be an ideal locality in this regard. The city is situated on National Highway 44, the longest road of its kind in the entirety of India. Therefore, commuting to and from this place is effectively hassle-free.
Additionally, National Highway 205 also passes through Anantapur – connecting it with some of the major commercial hotspots of India. Frequent bus services and the presence of a state-of-the-art A-category station also make sure that transporting goods or equipment necessary for a company can be done here without any obstacles.
Burgeoning Diverse Business Opportunities
A wide variety of businesses have found success in Anantapur and its surroundings, proving that the area is rich with resources that can cater to different commercial needs. The locality is known for its thriving engineering, packaging, jewellery, and mineral industries among others.
Additionally, adequate steps are being taken by the concerned authorities so that wind or solar power projects, as well as fully functioning Information Technology parks, can be established in Anantapur.
Commercial Real Estate Investment Opportunities in Anantapur
Some of the notable localities in Anantapur where you can invest in commercial real estate include the following:
Kothacheruvu has gained significant traction in recent times due to the growing infrastructural cluster here. As a result, demand for greenfield and brownfield properties has been on the rise here.
So, if you are looking forward to securing a predictable source of higher returns on a regular basis, leveraging a commercial property here for monthly rental income can be ideal for you.
The Andhra Pradesh State Road Transport Corporation (APSRTC) had done a significant overhaul of the bus routes in Ayyavaripalli in the last few years. As a result, the neighbourhood has become even more interlinked with other areas of the state itself.
Additionally, the locality is rich with resources which can come in handy for a wide variety of business sectors, such as AgriTech or heavy metal. Therefore, an investment here can prove to be advantageous for you down the line,
Things to Consider Before Purchasing a Commercial Property in Anantapur
Before you invest in the commercial real estate sector of this area, a few key things should be in your consideration. These include:
Credibility of the Developer
Before you invest in a property in Anantapur, it is crucial to run a thorough background check on the real estate developers themselves. This way, you can safeguard yourself from any unwarranted challenges.
An ideal way to conduct such a credibility check is routinely visiting these commercial real estates in person. Such a measure can give you an in-depth idea about whether the proper protocols are being followed regarding construction or raw material usage.
You can also check out the testimonials from the previous clients of these builders online. It will provide you with necessary insight into how these developers have dealt with investors regarding the other project which they have handled.
In general, a commercial property needs significantly more amenities available than its residential counterpart. The requirements of a business are notably more diverse than that of a household as it needs to sustain the optimal output capacity of the organisation. So, easily available facilities can become a major selling point of the property to your potential commercial tenants.
Therefore, before you get into any financial transactions, make sure basic necessities such as potable water and electricity are available without any hitch. You can also consider getting in touch with the locals to know whether any repetitive and yet unsolved issues regarding water or power supply are prevalent here.
Quality of the Neighbourhood
A socio-economically blooming area is likely to appeal more to your target demographic of commercial tenants. Additionally, a safe neighbourhood is also crucial in maintaining the logistics and warehouse management of a business. So before you invest in commercial real estate, get in touch with the local police station to make sure crime rates in this area usually remain low.
RERA Authentication of the Property
As per the Real Estate [Regulation and Development] Act – passed by the Indian parliament in 2016 – every commercial and residential property must be registered with the Real Estate Regulatory Authority [RERA] of the state.
So, before you begin the ownership transfer procedure of a certain property, visit the official RERA website of Andhra Pradesh to ensure all its documents are recognised by law.
Additional Costs Involved in the Investment
While making a budget, leaving out the overhead cost associated with investing in a commercial real estate property can lead to you going over budget down the line. So, take into consideration the numerous additional expenditures which are usually associated with purchasing a property.
Over and above the value of the plot itself, you will need to spend an outlay on matters such as stamp duty, registration charges, advance maintenance, or parking space charges among others.
Stamp Duty in Anantapur
The stamp duty payable to purchase the commercial real estate is decided by the Government of the state in which this plot is located. So, if you are buying a property in Anantapur, you must keep these rates decided by the Andhra Pradesh government in your mind:
| Property Owner Categories | Stamp Duty |
| --- | --- |
| Male | 5% |
| Female | 5% |
| Joint Owners | 5% |
Registration Charges in Anantapur
Much like stamp duty, registration charges of a property are also decided by the state governments. The rates for commercial real estate in Andhra Pradesh are discussed below:
| Property Owner Categories | Registration Charges |
| --- | --- |
| Male | 1% |
| Female | 1% |
| Joint Owners | 1% |
Anantapur Commercial Real Estate Sector: What's the Forecast?
With a number of prospective developmental projects in the pipeline, the commercial future of Anantapur is seemingly brighter in the coming days. For instance, a large scale industrial zone is being planned to be established in this locality.
Located on National Highway 44 and in comparative proximity to the airport, commuting in and out of this envisioned commercial corridor can be a hassle-free endeavour. Moreover, this prospective sector will have within its reach thriving designated industrial zones such as Bangalore Central Business District and Andhra Pradesh Aerospace & Defence Electronics Park (AP-ADE Park). Such a topographical vantage point can play a key role in the emergence of a state-of-the-art manufacturing cluster in this locality.
Suffice it to say, such developments here did not fail to attract the attention of traditional corporations as well as entrepreneurs looking to disrupt the market. Therefore, investing in commercial properties here can lead to earning a hefty yield in the near future.
Commercial Real Estate vs. Other Asset Classes
Portfolio diversification is essential for any investor. Therefore, you can consider investing in a variety of asset classes. This way, a singular underperforming asset will not be capable of affecting your entire portfolio.
So, before you enter the market, a brief comparison among these different asset classes can come in handy for you. Such a discussion is offered below:
Residential Real Estate vs Commercial Real Estate
Investing in both of these asset classes can benefit your portfolio. On one hand, you are likely to enjoy a higher return on investment from commercial properties. On the other hand, residential real estate investment enables you to apply for specific exemptions during your tax filing. So, you have a scope of saving up a substantial amount with the usage of these investment tools.
Commercial Real Estate vs Gold
Unlike real estate, gold has a highly liquid market. Therefore, it can be used to meet both your long and short-term financial objectives. However, the value appreciation capacity of this precious metal may often be concurrent with a steady devaluation of the paper currency used in the market.
Therefore, the margin of profit made in such an investment can be significantly lower in the long run. With commercial real estate, however, you can earn a higher yearly yield in the long haul as rent. Additionally, a safer neighbourhood and proper maintenance of the site can lead to a significant increase in the plot's resale value.
Commercial Real Estate vs Stocks and Mutual Fund
If you are a risk-averse investor intending to avoid being affected by the changing mood of the market, commercial real estate is a safer option than stocks or mutual funds. The market for the latter is known to be highly volatile. Therefore, despite their potential of providing a significantly higher yield, any guarantee of profit cannot be provided for such investments.
Commercial properties, alternatively, will generate a predictable and stable stream of revenue generation via monthly rent – usually collected on a pre-decided date. A lease for such properties is also known to have longer tenure. So, you can rest assured about your source of passive income for a significant period of time.
Commercial Real Estate vs Bonds
Both commercial real estate and bonds are comparatively safer investment options for you. With the former, a time-oriented return can enable you to generate the initial amount of investment from rent without any hitch.
Similarly, you can hold a bond you have invested in till the end of its tenure. This way, the inherent capital protection mechanism of this endeavour ensures you will receive back the initial amount invested in this bond.
A brief pointer regarding the basic differences among these aforementioned asset classes is offered in the table below:
| Parameters | Commercial Real Estate | Gold | Stocks & Mutual Funds | Bonds | Residential Real Estate |
| --- | --- | --- | --- | --- | --- |
| Returns | High | Moderate | High | Moderate | Moderate |
| Liquidity | Low | High | High | Moderate | Low |
| Volatility | Low | Low | High | Low | Low |
| Risk | Low | Low | High | Moderate | Low |
| Ticket Size | High | Low | Varies | Varies | High |
Are you interested in investing in low-risk high-rated bonds? So, register here with us and start browsing today!
Steps to Invest in Commercial Real Estate in Anantapur
You can start investing in the commercial real estate sector of Anantapur by following a few simple steps which are discussed below:
Step 1: Consider your budget range.
Step 2: Select a few properties on Anantapur which suit your purpose and are within this range.
Step 3: Visit these sites to keep a tab on the quality of construction being offered by the builders.
Step 4: Look up the real estate developers to learn more about how they have fared in their previous projects.
Step 5: Pinpoint the property investing in which will be in your best interests.
Step 6: Check the RERA authentication of this plot.
Step 7: Settle the accounts to claim the ownership rights of this commercial real estate.
Step 8: Opt for proper insurance coverage for this newly acquired property.
Final Words
The city of Anantapur has become one of the nerve centres of comprehensive commercial growth apparent throughout the state of Andhra Pradesh. Infrastructural and technological developments prevalent here have also paved the way for IT and industrial parks to be established.
As a result, leading commercial real estate developers are showing a continued interest in Anantapur, a trend which is likely to continue for a long period in the near future. Therefore, if you are interested in investing in such properties, it can be a financially beneficial decision on your end.
Frequently Asked Questions
What is the closest international airport to Anantapur?
The Kempegowda International Airport is the closest international airstrip to Anantapur.
Which railway station is nearest to Anantapur?
The eponymous Anantapur Railway station is the nearest of its kind to this locality.
What is the average rental yield from commercial properties?
The average rental yield from commercial properties tends to be approximately ranging from 8% to 11%. However, it depends on several factors like location, amenities, commercial property space available etc.
What is the average price of real estate in Anantapur?
The average real estate price in Anantapur is around ₹5024.