Guide for Alwar Commercial Real Estate Investment
9 min read • Updated 11 May 2023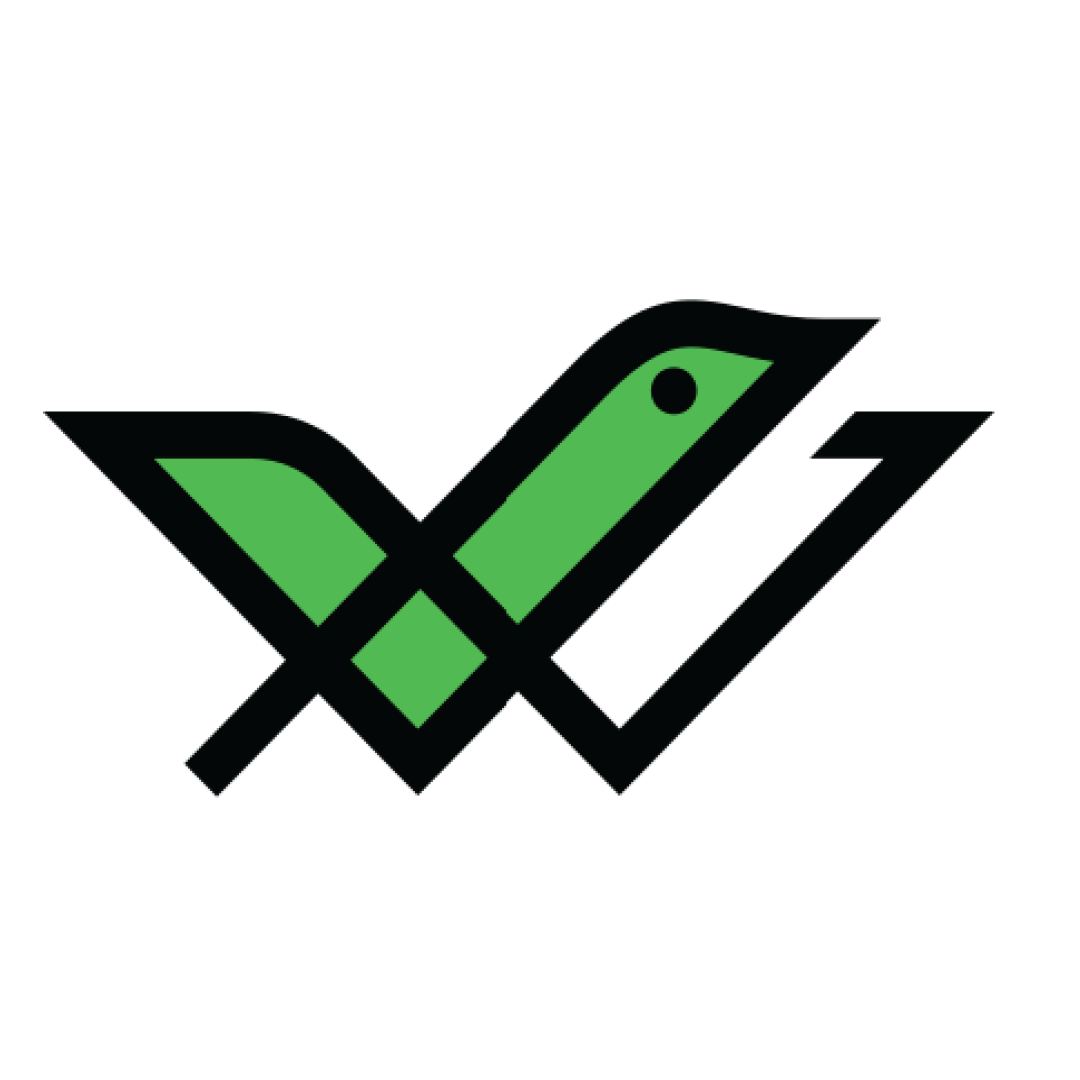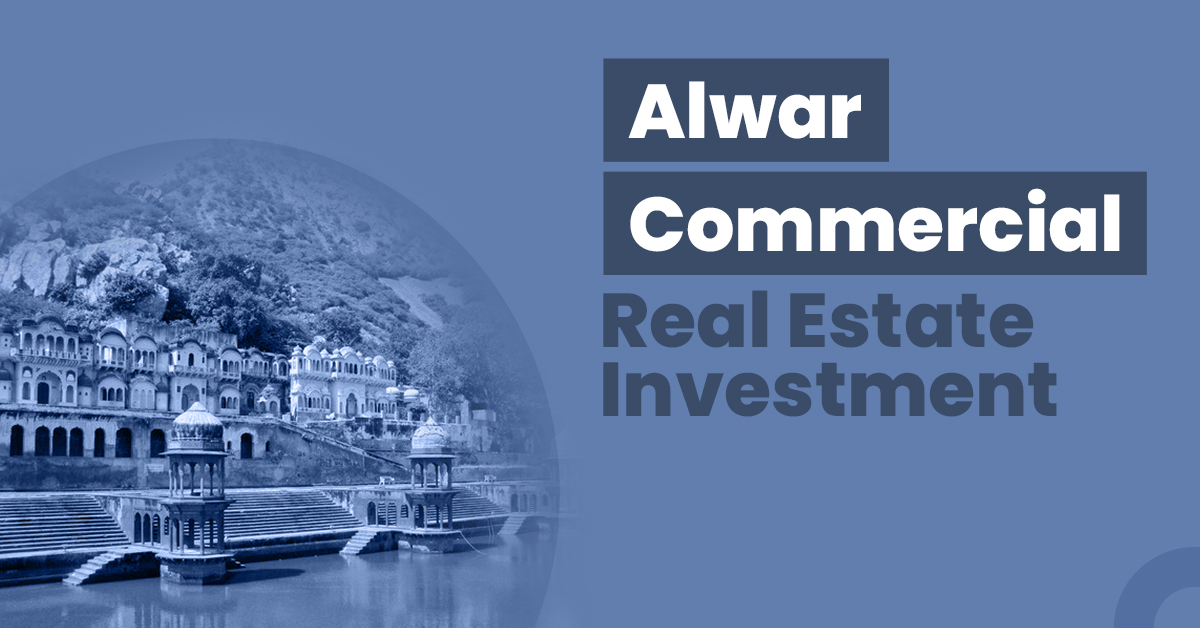 Alwar is a city in Rajasthan, India, that is famous for its culture and heritage. It has retained all its past glory and charm. The city is surrounded by Aravali hills and is a major tourist destination in Rajasthan. Alwar is a tourist hub that has royal forts, colourful markets, a beautiful city palace, lakes and natural forests like Sariska Tiger Reserve.
Alwar is the major city that comes first between Delhi and Rajasthan. The place is located at a unique distance from Delhi and Rajasthan. It is located exactly 150 km away from both Delhi and Rajasthan.
Alwar is famous for many things- the 'Alwar ka Mawa' or Alwar special milk cake and the Mega Alwar Trade fair. It also takes pride in featuring in many Bollywood movies.
As a famous tourist destination, commercial real estate is flourishing in Alwar for the past few years. Therefore, without wasting your precious time, let us dig deeper to find out what Alwar's commercial real estate market is holding for us.
Top Reasons to Invest in Alwar Real Estate
Alwar is a developing city in Rajasthan that has many commercial prospects. The following are some reasons which will guide you before buying commercial land in Alwar.
Alwar is an important city between Rajasthan and Delhi. The city is coming under NCR very soon. Many towns and villages in Alwar are already under NCR, such as Neemrona, Giloth and Shahjahanpur.
Therefore, if you are thinking about investing in commercial real estate in Alwar, you can go ahead with it without much thought.
Alwar has the Alwar Junction Railway station, a major station between Delhi and Jaipur. The place is connected via rail to India's major cities like Delhi, Jaipur and Mumbai.
Moreover, the nearest airport to Alwar is the Indira Gandhi International airport in Delhi, which is situated 143 km from the area. Jaipur International Airport is only 150 km away from Alwar. Also, the Bhiwadi airport is under development and it is only 80 km away from Alwar.
The soil and the weather in Alwar are good for agriculture. The soil has good nutrients and water retention capacity that helps grow crops like mustard, wheat, sorghum and many more. Moreover, the city is good for agro-based industries and livestock.
Also, Alwar is famous for the production of mustard. This place is also famous for the production of sunglasses, beer production and frozen food production.
Alwar is one of the major tourist destinations in India. Locating at the foothills of Aravalli, Alwar is a colourful city with various tourist spots. From Bhangarh fort to Sariska Tiger Reserve, the tourism industry is booming in this area.
Therefore, using your commercial land in the hotel and hospitality business can get you high revenue from Alwar.
Commercial Real Estate Investment Opportunities in Alwar
Here are some locations in Alwar that are appropriate for you to invest in commercial real estate:
Neemrana is a historical city in the district of Alwar that is located between the Behror and Shahjahanpur. The place is located 122 km from Delhi and 150 km from Jaipur. The Rajasthan government has developed various industrial zones in different areas in Neemrana through RIICO (Rajasthan Industrial Cooperation) in the past few years.
Also, there is a plan of setting up 38 upcoming universities in Neemrana which will make it a knowledge city. All these are giving a major push to the real estate market in this area.
Behror is a city in the Alwar district in Rajasthan, India. The place is clubbed under Shahjahanpur-Neemrana-Behror Complex in the National Capital Region. Behror is also gaining the tag of 'industrial hub' in the state of Rajasthan.
Moreover, NH-8 is the most important highway that passes through the city and which connects Delhi and Jaipur. Recently, the road got developed and currently, there is a 6 lane road from Behror to Delhi.
Things to Consider Before Investing in a Commercial Property in Alwar
Investing in a commercial property is completely different from investing in a residential plot. This will not be a plot where you would be staying. Commercial real estate is primarily for business purposes. Therefore, before investing in a commercial property, you should definitely check a few factors.
Choosing the perfect location that is good for commercial real estate investment is very important. You need to identify if the location that you are selecting is economically viable. The resale or rent value of a property depends heavily on its location.
However, investing in a developing area will get you more money than investing in an already developed area. Before anything, check the location and the transportation of a property.
The Real Estate Regulatory Authority (RERA) was established in 2016 after the enactment of the RERA Act. Each state in India has its own RERA body that helps protect buyers from any fraudulent transactions. Also, RERA helps promote transparency in the real estate sector of India.
Therefore, before buying any real estate property in Alwar, you should check whether it adheres to the norms of RERA. Every property, builder and agent should be registered under Rajasthan's RERA website.
Before investing in a real estate property, allocate a budget towards your purchase. Make sure to put a buffer of at least 30% as there will be many additional expenses.
Stamp Duty in Alwar, Rajasthan
It is compulsory to pay the stamp duty to the state government to transfer the ownership of the property. The stamp duty applicable in Alwar, Rajasthan are:
| | |
| --- | --- |
| Property owner | Stamp Duty |
| Man | 6%+ 20% (of 6%) labour cess |
| Woman | 5% + 20% (of 5%) labour cess |
Registration Fees in Alwar, Rajasthan
The registration fees in Alwar come under the preview of the Rajasthan Stamps Act, of 1988.
| | |
| --- | --- |
| Property owner | Registration charges |
| Man | 1% |
| Woman | 1% |
Alwar Commercial Real Estate Sector: What's the Forecast?
Alwar is one of the major districts of Rajasthan that is well-connected to Delhi NCR. The Rajasthan state government has announced the development of industrial areas in 96 sub-divisions and Alwar is one of them. As per the officials, there will be workshops and co-working spaces built that will provide facilities to all sorts of micro, small and medium enterprises.
In some selected cluster locations, the Rajasthan government has implemented an Integrated Cluster Development Scheme at ₹25 crore. A Grameen Haat will be set up in Alwar to promote handlooms and handicrafts.
The government of India has planned to develop 9 new small stations in the North Western Railway Zone. Within these, 7 stations will be in Rajasthan in areas including Kishangarh and Alwar.
All these factors will help you to decide if you want to invest in commercial real estate in Alwar, Rajasthan. With many business opportunities and development in the region, commercial real estate is supposed to grow here.
Commercial Real Estate vs Other Asset Classes
Commercial real estate comes with consistent cash flow, direct asset ownership, and sometimes tax benefits. Let's find out how commercial real estate is different from other assets.
Commercial Real Estate vs Stocks and Mutual Funds
Real estate offers more consistent returns than stocks and mutual funds. On the other hand, stocks and mutual funds are highly liquid and require a low quantum of investment.
Commercial Real Estate vs Bonds
Both bonds and commercial properties help to generate passive monthly income. However, bonds have lower credit risk and are highly volatile. On the other hand, commercial real estate has low liquidity as the transaction amount is huge and it takes time to find a suitable buyer.
If you wish to invest in low-risk bonds that offer stable returns, register on our platform today. Select from a wide range of top-rated bonds for investment.
Commercial Real Estate vs Residential Real Estate
Commercial real estate investment offers higher returns than residential properties. Residential real estate has frequent tenant turnover, which is not the case with commercial properties. However, you get tax benefits with residential properties if you avail the property on a home loan.
Commercial Real Estate vs Gold
Buying and selling gold is way easier than commercial real estate. However, gold prices can be highly volatile and it doesn't offer passive income like commercial properties.
Here's a tabular representation to compare the different asset classes based on returns, liquidity, risk, volatility and ticket price:
| | | | | | |
| --- | --- | --- | --- | --- | --- |
| Parameters | Commercial Real Estate | Stocks and Mutual Funds | Gold | Residential Real estate | Bonds |
| Returns | High | High | Moderate | Moderate | Moderate |
| Liquidity | Low | High | High | Low | Moderate |
| Risk | Low | High | Low | Low | Moderate |
| Volatility | Low | High | Low | Low | Low |
| Ticket price | High | Varies | Low | High | Varies |
Steps to Invest in Commercial Real Estate in Alwar
Here are the steps that you should follow if you wish to invest in commercial real estate in Alwar:
Step 1: Before investing in any commercial real estate in Alwar, make sure to finalise your budget.
Step 2: After finalising your budget, the next important step will be shortlisting your preferable location. Before putting the money into commercial real estate in Alwar make sure to analyse the location properly as well as the amenities available nearby.
Step 3: Once you finalise a property, prepare the required documents to purchase the property such as encumbrance certificate, title deed, sale agreement, building plan, etc.
Step 4: Complete the payment process. Make sure to take note of all the necessary charges such as stamp duty and registration fee.
Step 5: Lastly, consider purchasing insurance for your property to safeguard yourself financially in case your property incurs any damage in the future.
Final Word
Alwar is one of the oldest cities in India that started getting tourists from all over the world because of its scenic beauty. The place is developing rapidly and therefore, flourishing in commercial real estate. Real estate agents are eyeing the rates of properties here and searching for opportunities of making profits.
Frequently Asked Questions
Where can you invest in commercial real estate in Alwar?
The most developing areas where you can buy commercial real estate in Alwar are Neemrana, Behror, Kishangarh and Ghiloth.
How many types of commercial property are there?
There are primarily four types of commercial properties:
Office spaces
Industries
Multi-family rental
Retail spaces
Is Alwar worth investing in?
Commercial property investment is growing day by day in Alwar. Due to its infrastructural expansion, industrial growth, developing tourism and affordability, the place is undergoing a massive transformation.
What is the rate of real estate in Alwar, Rajasthan?
The average price of real estate in Alwar is ₹3170 per sq ft. The price of property depends on various things such as amenities available nearby, location, infrastructure, connectivity, etc.