Guide for Akola Commercial Real Estate Investment
10 min read • Published 2 January 2023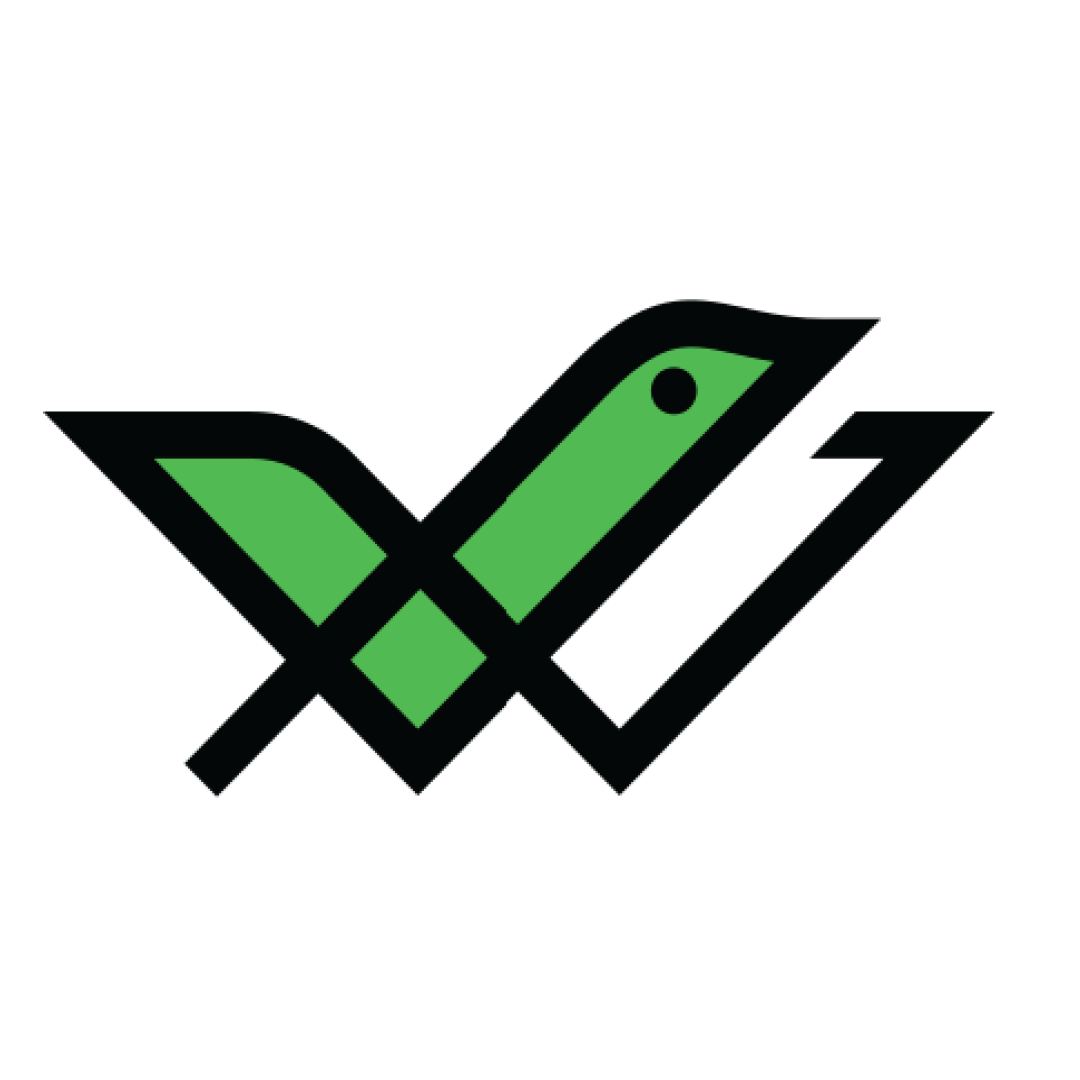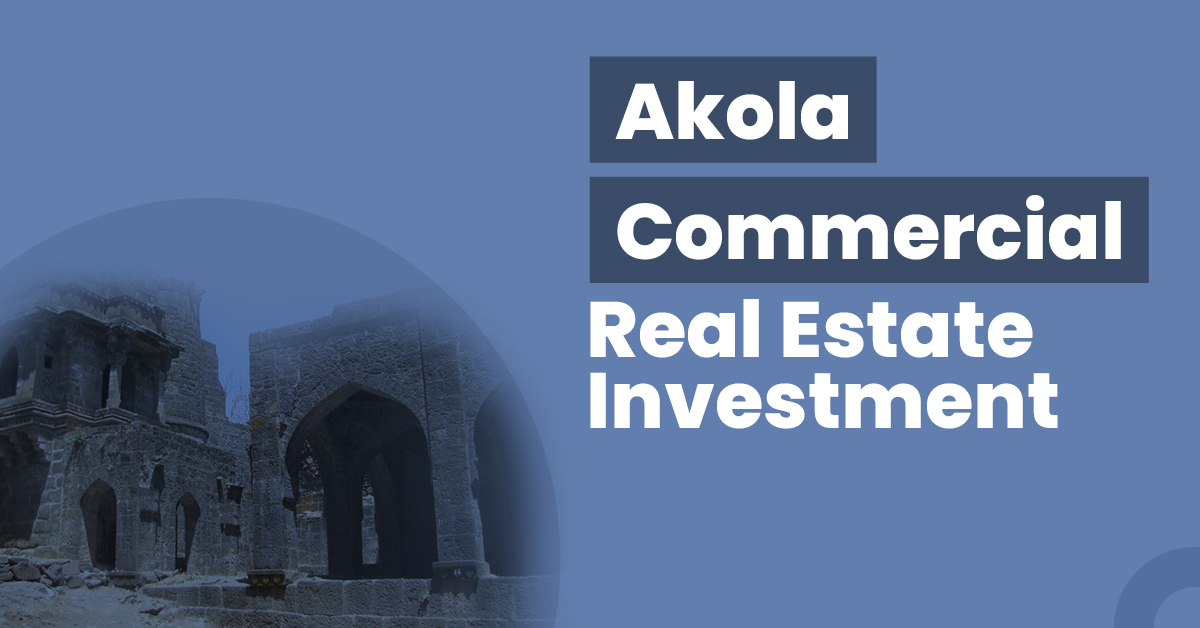 Akola is the third-largest city in the Vidarbha region in Maharashtra and a developing commercial city with several manufacturing and agricultural industries. It is also called the "Cotton City" for its production and export of cotton. It is also popular for pulses mills, oil mills, and several others.
One of the major advantages of this city is its connectivity to other major cities via roadways. Akola is very close to Nagpur and Mumbai and is connected to several other cities via NH-6 and NH-161. It has a prominent railway and road junction in Tapti River Valley that acts as a major transit hub.
Due to its growing industrial presence, many people are moving into this city for employment from both urban and rural belts. There are more than 20,000 working employees in more than 4,000 production units from different industries in Akola.
Therefore you should check the details given below to invest in a commercial property in Akola.
Top Reasons to Invest in Akola Real Estate
If you want to invest in a commercial property in Akola, you should know why it is one of the best areas to invest for good returns. Refer to the list of reasons given below before making a decision to purchase real estate.
Akola is a popular city for industries in Maharashtra. It has several large, medium, and small-scale industries from different sectors. Some of the major industries in this city include food and beverages manufacturing, textile manufacturing, chemical product manufacturing, fabricated metal products manufacturing, and electrical machinery manufacturing.
This city is also popular for cotton production and export. These factors make Akola one of the highest contributors to the state economy and a great location to set up new businesses.
Akola is also a major agricultural hub in the state and is called the 'Cotton City' as it's renowned for its cotton production. Soyabean and jowar are the other popular crops grown in Akola. Moreover, bajra, wheat, sunflower, peanut, and a few more crops are grown here.
Most rural populations here are engaged either in agriculture or related activities for daily earnings. Hence it gives a good opportunity for commercial real estate investment in warehouses or shops in Akola.
There are several colleges located here mainly operating with affiliation with Sant Gadge Baba Amravati University. One of the most significant colleges here is Dr Punjabrao Deshmukh Krishi Vidyapeeth which is an agriculture studies institution. This means that the city has an educated workforce that can work in sectors like IT.
As Akola has a growing industrial sector, the demand for commercial property will continue to rise in this city. Hence, you can expect high returns on investment if you buy a commercial property in Akola.
Commercial Real Estate Investment Opportunities in Akola
If you want to buy a commercial property in Akola, refer to the localities given below.
This locality in Akola is a developing area with several schools, coaching centres, shops, offices, and industries. It is a good opportunity for commercial real estate investments. Commercial properties in Malkapur will cost you between ₹10 lakh to ₹1 crore on average.
Geeta Nagar is a small locality in Akola with good connectivity to the rest of the city. It is located centrally in the city and offers access to prominent transportation points. Akola Junction Railway Station and Akola Station are located nearby and there's a local bus station. In addition, the nearest airport is just 5.23 km away and is currently under development.
The price range for commercial properties in Geeta Nagar is between ₹4 lakh to ₹1 crore.
Things to Consider before Buying a Commercial Property in Akola
Before you buy a property in Akola you should carefully check certain factors related to your property. Properly utilising these factors will improve the return factor of your investment and help you reduce associated risks.
Property Builder's Reputation
An experienced builder in the market usually has a good track record and is known for their goodwill. If your property is developed by a good builder, then the expected quality of construction will be better and demand for the commercial space will be high as well.
Connectivity of Commercial Property
This is one of the most important factors that affect the value of a commercial property. A centrally located property with good connectivity to the rest of the city is always in higher demand than other options. In addition, you should also ensure a working network of public transportation is close to your commercial property.
Infrastructure development adds a good real estate experience to a property. Well-built roads, accessibility for all modes of transport, 24×7 water, electricity, etc., are a few features among others that boost your return on investment (ROI). Thus you should buy a property in a locality with good infrastructure development.
Always select a property that is located in a commercially rich area. Such prime locations always have a high demand for commercial real estate which is a good factor for you. Hence your property should be located at a prime location.
Verification Through RERA
Before you buy a commercial property in Akola, you should always check the authenticity of the builder and their property from the official website of RERA Maharashtra.
The RERA is a state body created under the Real Estate Regulatory Authority Act, 2016, to monitor transparency in the real estate market of each state. Under its provisions, all developers in a state must be legally registered under RERA to operate in the market and regularly update the details of their under-construction properties.
Stamp Duty in Akola
Different stamp duty charges applicable while buying a commercial property in Akola based on the policies of the state are given below.
| | |
| --- | --- |
| Property Owner | Stamp Duty Charges |
| For Men | 7% |
| For Women | 6% |
Registration Charges in Akola
Registration charges applicable on commercial properties in Akola are given below.
| | |
| --- | --- |
| Property Type | Registration Charges |
| For properties below ₹30 lakh | 1% of Property Value |
| For properties above ₹30 lakh | ₹30,000 |
Akola Commercial Real Estate Sector: What's the Forecast?
Akola is an important commercial city in Maharashtra with multiple active industries. The Maharashtra Industrial Development Corporation (MIDC) is the primary industrial zone in Akola and runs on a very cost-effective model.
The MIDC has 3 high industrial areas in total which have a total area of approximately 6.25 square kilometres. In addition to massive production units, The MIDC has arranged the establishment of a special economic zone (SEZ) in Akola for Agro-processing under the directions of the Maharashtra Government.
Textile mills are also growing further with top brands in finished textile products like Birla setting up production units in Akola with more units emerging each year. There are more than 97 textile manufacturing units in this city which will grow further. Thus, you can expect good progress in the commercial real estate sector in Akola with good returns in the future.
Commercial Real Estate vs Other Asset Classes
As an investor, you can explore several asset classes to invest your wealth and earn passive income. All the asset classes carry unique benefits and risks; hence you should read through the pointers before investing in commercial real estate property in Akola.
Commercial Real Estate vs Gold
Gold is an investment option that offers moderate returns at low risks as compared to commercial properties. Commercial properties as an asset class offer moderately high returns at moderate risks. Returns from gold are from the appreciation value of the asset. Commercial properties offer the scope for additional passive income.
Commercial Real Estate vs Stocks & Mutual Funds
Stocks and mutual funds are high-return market instruments that are extremely volatile. Commercial real estate properties, however, offer moderately high returns at moderate risks in comparison. Stocks are influenced by market trends and thus they have high-risk factors associated with them.
Commercial Real Estate vs Bonds
Bonds are preferred by risk-averse investors to park excess funds for a certain time period. These assets offer low-moderate returns at low-moderate risks and have a pre-determined fixed interest rate. Commercial properties on the other hand offer higher returns in comparison to bonds at moderate risks.
The initial investment for bonds is much lower in comparison to commercial real estate. If you want to invest in good bonds, you can check out the list of high-rated bonds available on our homepage.
Commercial Real Estate vs Residential Real estate
Commercial real estate offers higher returns compared to residential real estate investments. It offers slightly lower risks in comparison to commercial properties but commercial real estate has much higher demand in the market than residential real estate. It does offer fewer tax benefits in comparison to residential real estate.
Take a quick look at the comparison table of the above assets based on returns, liquidity, risk, volatility, and ticket price.
| | | | | | |
| --- | --- | --- | --- | --- | --- |
| Parameters | Commercial Real Estate | Stocks & Mutual Funds | Residential Real Estate | Bonds | Gold |
| Returns | High | High | Moderate | Moderate | Moderate |
| Liquidity | Low | High | Low | Moderate | High |
| Risk | Low | High | Low | Moderate | Low |
| Volatility | Low | High | Low | Low | Low |
| Ticket Size | High | Varies | High | Varies | Low |
Steps to Invest in Commercial Real Estate in Akola
Follow the steps given below to invest in commercial real estate in Akola:
Step 1: Find a good broker to help you with your investment in commercial property.
Step 2: Before you start looking for properties, you should decide on a budget to narrow down your search for a particular price category.
Step 3: Do sufficient market research to find the best locations and properties.
Step 4: Shortlist a few properties after doing your research. Visit them to check the facilities available.
Step 5: Finalise one property based on your real estate requirements.
Step 6: Check details from the RERA website and verify the authenticity of your selected property.
Step 7: Submit all necessary documents to complete official procedures.
Step 8: Clear all payments with the seller to purchase the property.
Step 9: Complete the registration process and pay all additional charges. Also, pay your broker.
Step 10: After your property is purchased successfully, you should buy an insurance policy to safeguard it.
Final Word
Commercial real estate investments can offer you high rental yield, lease earnings, and resale value. If you invest in a prime location in Akola with good connectivity, you will get high demand and good returns. It is a good way to earn passive income and generate wealth for retirement or other major financial commitments.
Frequently Asked Questions
What languages are spoken in Akola?
People in Akola primarily communicate in Marathi, followed by Urdu, English, and Hindi. Several other languages are also used here but in small numbers.
What are the popular places to visit in Akola?
Popular places in Akola are Narnala Fort, Akot Fort, and Blapur Fort. There are several temples and other forts in addition to the above destinations in Akola.
Is Akola a smart city?
The National Informatics Centre in Akola was awarded the Elets Smart City Award in 2015. It is one of the major industrial areas in Maharashtra.
Does Akola have an active airport?
Shivani Airport is a domestic airport located in Akola. It is a small airport that was built by the British and is now under renovation by the Airport Authority of India (AAI). It is near NH-6 and approximately 7 km from Akola city. The nearest international airport is Nagpur which is about 250 km away from Akola.