Guide for Ahmednagar Residential Real Estate Investment
10 min read • Updated 11 May 2023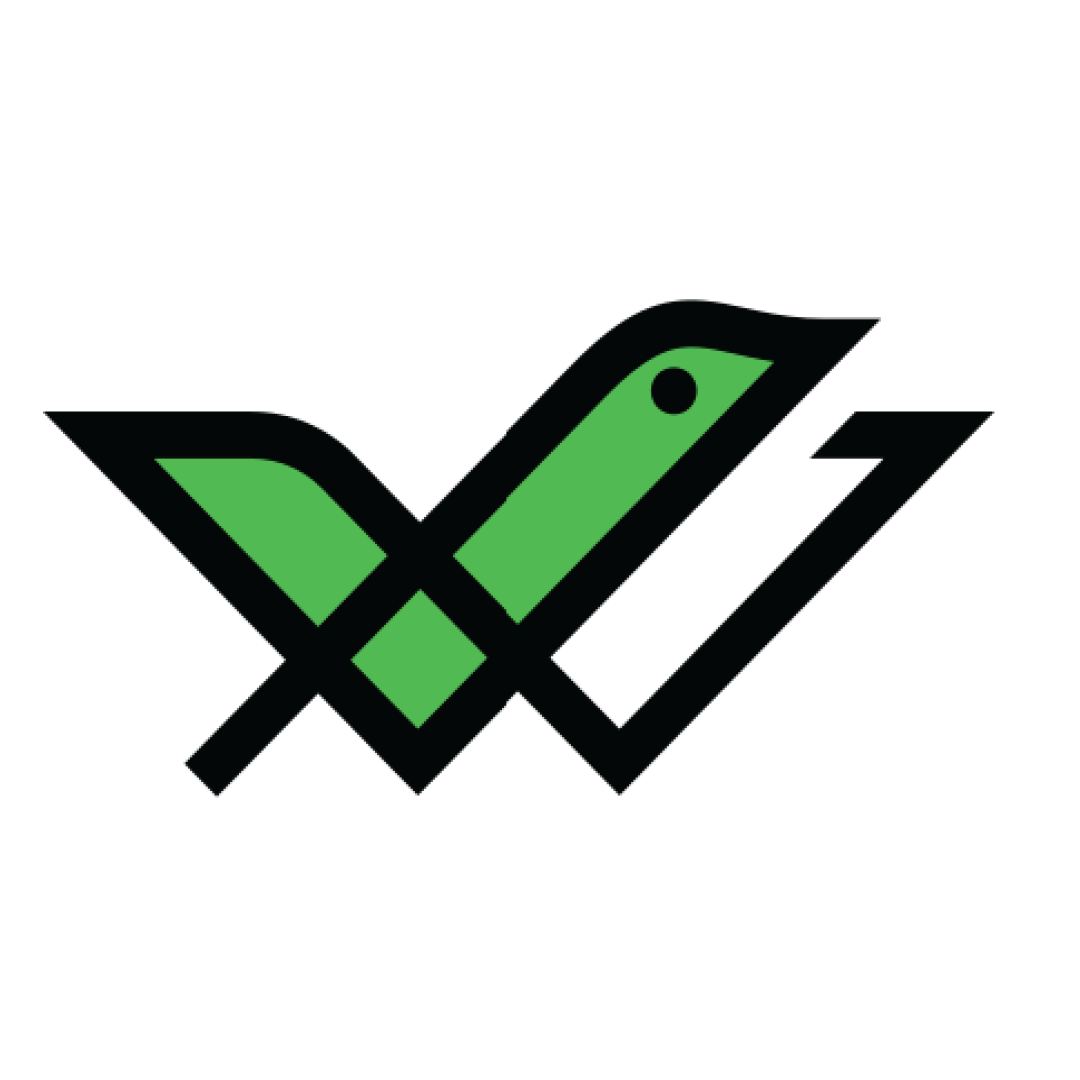 Table of Contents
Ahmednagar is an important city in the Ahmednagar district, spanning an area of 773.91 square KM in the middle of west Maharashtra. Ahmednagar is named after Ahmad Nizam Shah I, who founded the city on the battlefield after defeating the Bahamani forces in 1494. Later, this city was taken by the Mughals, then the Marathas, and subsequently by the British.
This historical city has become a major commercial hub whose main industries include sugar, cotton and leather processing. Besides this, educational opportunities are also strong in this city as there are several colleges in this city, affiliated with the University of Pune. Most importantly, the city is well-connected with major cities like Mumbai, Solarpur and Pune which take big parts in the overall development of Ahmednagar.
Due to these commercial developments and good educational opportunities, Ahmednagar is considered a great location for residencies. It is in high demand for residential real estate as there has been significant development in the past few years. Let's understand why investing in Ahmednagar residential real estate is profitable.
Top Reasons to Invest in Residential Real Estate in Ahmednagar
Here is why it is beneficial to invest in Ahmednagar residential real estate:
Ahmednagar attracts scholars from all around Maharashtra as it is home to many top-class educational institutes. There are several colleges and universities in Ahmednagar which are affiliated with the University of Pune. Some of the top colleges are Vishwabharati Academy College of Engineering, C D Jain College of Commerce, Amrutvahini Institute of Management and Business Administration, etc.
Many students coming from surrounding places search for rental homes to stay in while pursuing higher studies. This serves as a positive point for investing in residential property in Ahmednagar.
This city offers superior connectivity with major cities in Maharashtra and all over India through all forms of transportation. From Ahmednagar, the nearest airport is at Shirdi, which is only 90 kilometres away. The nearest international airport is in Pune. Apart from airports, Ahmednagar Railway Station connects this city to most other cities in Maharashtra as well as India. Big cities like Pune, Mumbai, Nasik, Goa, Bangalore, and Delhi are easily accessible by train. You can also find 4-lane road connectivity to cities like Ahmedabad, Parbhani, Pune, Nasik, and Solarpur.
Ahmednagar is a major commercial hub for different industries like sugar manufacturing, leather processing and cotton processing. This city has the maximum number of sugar factories in entire Maharashtra.
The Maharashtra Industrial Development Corporation (MIDC) area is located on the outskirts of this city which is home to over 200 industries. Majorly known companies such as Larsen & Toubro Ltd, Sun Pharmaceuticals, and Crompton Greaves Ltd have factories here.
Investment Opportunities in Residential Real Estate in Ahmednagar
Now, let us take a look at some of the best residential real estate opportunities in Ahmednagar.
Savedi: Savedi is a famous locality in Ahmednagar which belongs to Khandesh and Northern Maharashtra region. This city is well connected by railways and roads. The average price of residential properties starts from ₹3,826 per square foot.
Sarasnagar: Sarasnagar is a locality in Ahmednagar which also belongs to the Nasik division and Khandesh and Northern Maharashtra Region. This locality is a popular residential locality and has all the amenities like government health centres, schools and road connectivity. Residential property in Sarasnagar starts from ₹2,567 per square foot.
MIDC: MIDC is an industrial locality situated on the outskirts of Ahmednagar and is surrounded by Nagar, Rahuri, Parner, and Nevasa Talukas. This is an ideal place for people who are working in different companies in MIDC. Even it can be a superior residential locality for people other than workers and employees as well since it is a rapidly developing area with all the necessary amenities. The price for residential properties in MIDC starts from ₹2,550 per square foot.
Things to Consider Before Investing in a Residential Property in Ahmednagar
Buying a residential property is a very big decision. Before purchasing residential real estate, you should consider a few things. Some of them are:
This is the most important aspect to look into before buying a residential property. Take an on-site survey to check whether there is proper electricity and water supply, parking space, nearby hospital and proper roads.
Location and neighbourhood
First, you have to choose a location that includes all the amenities like connectivity, availability of health centres, educational and commercial needs etc. However, even if you find a place fitting into your budget with all the amenities, you will not experience healthy living if the neighbourhood is unclean and unhygienic. So, choose the neighbourhood where you can maintain a healthy lifestyle.
The resale and rental value, and the capital appreciation are also some other things to consider before investing in residential property. Resale value is the amount that you get if you ever want to sell it in the future and the rental value is a monthly income that you can collect every month from tenants if you rent out your property. A good locality with amenities increases the resale and rental value.
The Real Estate Regulatory Authority or RERA in every state is the legal body regulating real estate projects. It is set to maintain transparency in the real estate sector. If you consider investing in real estate in Ahmednagar, you should check whether the property is registered under the MahaRERA portal.
Stamp Duty in Ahmednagar
Given below are the stamp duty rates in Ahmednagar.
| | |
| --- | --- |
| Ownership category | Stamp duty rate (% of property's value) |
| Women | 5% |
| Men | 6% |
Registration Charges in Ahmednagar
The property registration charges in Ahmednagar are as followed.
| | |
| --- | --- |
| Ownership | Registration charges |
| Women | 1% of the property's value |
| Men | 1% of the property's value |
Ahmednagar Residential Real Estate Sector- What's the Forecast?
Ahmednagar has very significant prospects in commercial and economic aspects. It has a good potential for fast economic growth. The MIDC (Maharashtra Industrial Development Corporation) located on the outskirts of this city, has already sheltered over 200 industries including 42 large-scale industries. These industries have employed more than 1 Lakh people from all across the district and can be considered the backbone of this city's economy.
Recently, the Maharashtra Government has constructed an IT park in the MIDC area to resolve the service sector crisis. It can be guessed that IT companies will invest in offices in this area which will result in more robust economic growth.
As a result of the booming economy and increasing employment rates, more people are coming to live in this city every year. That is why the demand for the real estate sector is increasing day by day. If you consider investing in residential property, Ahmednagar can be an excellent option for you.
Residential Real Estate vs Other Asset Classes
Let us compare residential real estate investments with other assets based on their liquidity, ROI, and several other aspects:
Residential Real Estate vs Gold
Gold has higher liquidity and it is suitable for both long-term and short-term investments. On the other hand, residential real estate is for long-term investment. Residential real estate offers higher returns than gold. Moreover, you can generate a monthly income by renting out your residential property.
Residential Real Estate vs Stocks and Mutual Funds
The stocks and mutual funds markets are volatile and investing in these is quite risky. However, residential real estate is safer than stocks and mutual funds. The valuation of properties increases with inflation in the real estate market.
Residential Real Estate vs Bonds
Bonds offer lower returns than residential real estate but it is a relatively secure investment. The earnings through bond investment are secure and stable, given that you hold it till its maturity period.
If you want to invest in bonds, register on our website today. You can explore different low-risk bonds with high earning potential.
Residential Real Estate vs Commercial Real Estate
Commercial real estate can help you secure a better return on investment than residential real estate. However, investing in residential real estate is less risky than in commercial real estate. Further, residential real estate also offers tax benefits if you own it by taking a home loan
Given below is a table for the comparison between residential real estate and other assets based on several aspects:
| | | | | | |
| --- | --- | --- | --- | --- | --- |
| Parameters | Residential Real Estate | Stocks & Mutual Funds | Gold | Commercial Real Estate | Bonds |
| Returns | Moderate | High | Moderate | High | Moderate |
| Liquidity | Low | High | High | Low | Moderate |
| Risk | Low | High | Low | Low | Moderate |
| Volatility | Low | High | Low | Low | Low |
| Ticket Size | High | Varies | Low | High | Varies |
Steps to Invest in Residential Real Estate in Ahmednagar
Here are the steps you will have to follow to purchase a real estate property in Ahmednagar:
Step 1: Choose a location where you want to buy a residential property. Consider checking every aspect like neighbourhood, and connectivity during selecting the location.
Step 2: Prepare a budget based on your financial capabilities. Choosing the property within your budget will save you from being financially overburdened.
Step 3: Hire a real estate expert who can guide you and help you find a good deal based on the current trends.
Step 4: Finalise the property after verifying all the necessary documents like the RERA certificate.
Step 5: Pay the property price and complete the legal processes like assessing documents and paying stamp duty and registration charges.
Step 6: Get an insurance plan to cover your property to safeguard it from any future damages.
Final Word
Buying a residential property is a big decision and it takes many considerations and precautions to choose one. Residential real estate in Ahmednagar meets almost every aspect starting from transportation facilities to educational and healthcare amenities. Being a growing city with great connectivity, Ahmednagar attracts many investors in its real estate sector. This city offers a good city life at a comparatively low living cost with easy access to the major cities. To create a stable earning opportunity in the future, investing in Ahmednagar residential real estate can be a great option.
Frequently Asked Questions
When can I apply for a home loan?
You can apply for a home loan once you have finalised a property. Make sure to check the home loan amount you need, whether you have met its eligibility criteria and prepare all the necessary documents to get the home loan.
How far is Ahmednagar from Mumbai?
Mumbai is 253 kilometres away from Ahmednagar via NH 61. You can reach Mumbai from Ahmednagar in 3.5 hours by road. However, the train is a great option too.
What is the best locality in Ahmednagar for buying residential property?
There are many localities in Ahmednagar which are ideal for buying a residential property. Some of the top locations are Sangamner, Shrirampur, Savedi, MIDC, Sarasnagar, Parner etc.
What is carpet area?
As per the Real Estate Act, of 2016, "Carpet Area" means the total usable floor of a house or apartment, excluding the balcony area, external walls, open terrace area, and areas under service shafts. It also includes the areas covered by internal partition walls.