Guide for Greater Noida Residential Real Estate Investment
11 min read • Updated 12 May 2023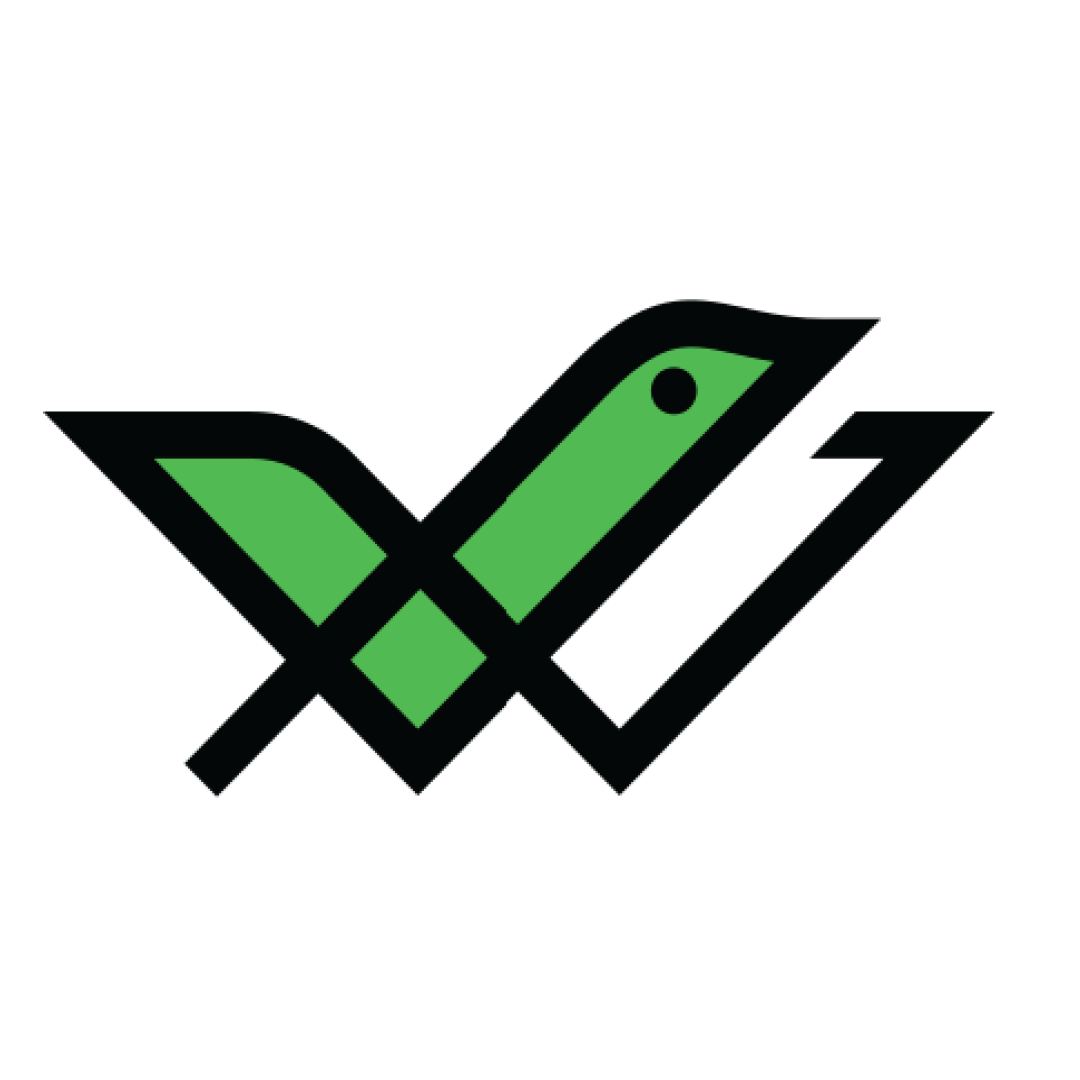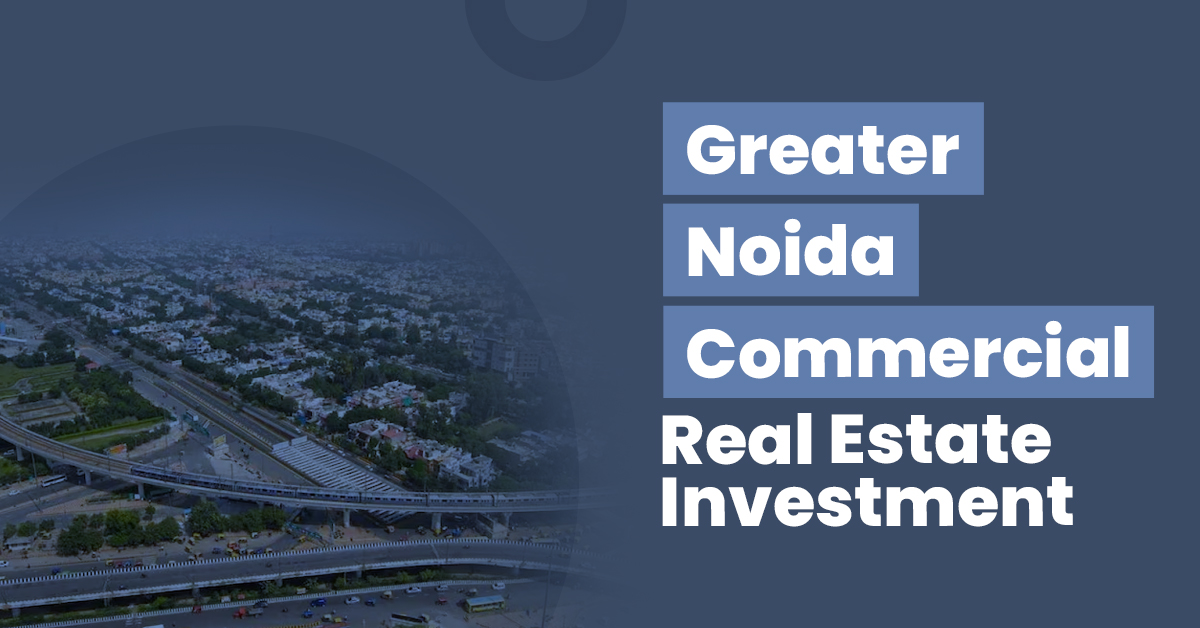 Greater Noida is a part of the Gautam Buddha Nagar district of Uttar Pradesh, only about 30km from New Delhi. It has evolved as a significant residential area, as people from both Uttar Pradesh and Delhi prefer to stay here. People find it easier to commute to their workplaces from this juncture point.
According to the 2011 census, Greater Noida has a population of 139,000 within the city currently. It can increase to 141,000 if the surrounding areas are considered. The Noida-Greater Noida Expressway allows residents to reach Delhi and the surrounding areas easily. Moreover, there are some top-tier schools and colleges here.
Read along to learn more about the current investment opportunities in Greater Noida's residential real estate properties.
Top Reasons to Invest in Residential Real Estate in Greater Noida
If you are interested in investing in the residential real estate sector of Greater Noida, here are the top reasons why you should consider it.
Location and Connectivity
Greater Noida has an excellent location value, mainly because of its proximity and connectivity to Delhi. National Highway 9 connects Ghaziabad and Noida with Delhi. The Noida Metro Rail Corporation (NMRC) is a new and effective form of transport using the Noida-Greater Noida Expressway.
Moreover, there is a bunch of city buses travelling to different parts of UP and Delhi. The Indira Gandhi International Airport in New Delhi is only 23km from here.
City Planning and Infrastructure
Noida is often considered one of the best-planned cities in India. It has wide roads with great connectivity, like the Yamuna Expressway and Noida-Greater Noida Expressway. It has good schools and colleges like G.D. Goenka Global School, Shiv Nadar School, JSS Academy of Technical Education, IILM College of Engineering & Technology, etc.
The Government has an ambitious 30-year plan here, which aims to build about 20-50 daily needs shops, shopping malls and IT and ITES office plots.
Noida is a commercial hub located close to the commercial areas of both Uttar Pradesh and Delhi. Moreover, it has a massive base of IT and ITES offices in the surrounding. Once the Jewar Airport starts working, this factor will be even more attractive for the residents. This makes it a great residential area with employment opportunities.
Investment Opportunities in Residential Real Estate in Greater Noida
There are multiple investment opportunities located across Greater Noida. Here are some of these.
It is a well-planned area located adjacent to the Yamuna Expressway. Its wide roads, walkways, local shopping facilities, gardens and parking spaces have made it a suitable residential area. Moreover, it is only 18km from the Dadri Railway Station, and the closest metro station is Alpha 1. It is well-connected to IT hubs like WIPRO, NIIT, and INFOSYS. A 2BHK apartment starts from ₹ 26 lakhs here.
This area in Greater Noida is again known for its favourable location and local amenities. The nearest metro is the Depot station, located only 500m from Sector Pi. Being close to Pari Chowk and Yamuna Expressway allows this area to have great connectivity. Here, you will find good schools and colleges like J.P. International School, Victory World School, Greater Noida College Of Technology, etc. A 2BHK apartment in this area starts from ₹ 34 lakhs.
Located near Pari Chowk metro, this location has again garnered popularity among the residents. The nearby Rampur market makes it easier to find regular essentials. The nearest schools and colleges include J.S. Convent School, Greater Valley School, IEC College Of Engineering & Technology, etc. The price of 2BHK apartments starts from about ₹ 39 lakhs in this region.
It is another popular residential area on the Noida-Greater Noida linking road. People often prefer it because of the connectivity, as it is only 10 minutes away from NH 24. It has multiple shopping malls, multi-speciality hospitals and movie theatres in the surrounding. The proximity to IT firms like HCL Technologies and Sphinx Worldbiz makes it preferable to working individuals. A 2BHK house starts from only ₹ 17 lakhs here.
This locality is known for having good-quality roads and well-planned infrastructure. For instance, it offers a wide variety of residential projects and ample parking space. GNIDA Office is the nearest metro. It is located close to the Pari Chowk and the Taj Yamuna Expressway. Moreover, you can find good schools, colleges and hospitals here. The price of a 2BHK apartment starts from about ₹ 25 lakhs.
Things to Consider Before Investing in a Residential Property in Greater Noida
Here are a few things you should keep in mind if you are planning to invest in the residential real estate properties of Greater Noida.
It is essential to fix a budget before researching residential real estate properties. As a metro city, the price of real estate properties might seem high in some parts of Noida. If you do not have a budget, you might overspend on the same. Look for locations that offer a lower price range.
You should choose a location after inspecting the environment and neighbourhood. While Noida is usually a safe residential area, some regions might suffer from unexpected and unfortunate events or conflicts. Therefore, inspecting the local environment before settling in is essential.
Pollution and Traffic Conditions
Always look for areas that have lesser exposure to pollution and traffic. Noida's roads often face heavy traffic because of its connectivity to Delhi and Uttar Pradesh. This again leads to pollution. Moreover, it is a congested city, which also contributes to pollution. Inspect the area for these two factors to stay on the safe side.
The Real Estate Regulatory Authority (RERA) is a statutory body from the Indian Government that aims to increase the transparency of real estate transactions. It allows buyers and sellers to ensure a fair property transfer process. Make sure to check the UP RERA website to ensure that the selected property has a RERA registration.
Stamp Duty in Greater Noida
Knowing the stamp duty charges in an area is always preferable before investing in its properties. Here are the stamp duty details in Greater Noida based on the gender of the buyers.
| | |
| --- | --- |
| Gender/Ownership | Stamp Duty |
| Female owner | 6% |
| Male owner | 7% |
| A joint male-female ownership | 6.5% |
| A joint male-male ownership | 7% |
| A joint female-female ownership | 6% |
Here are the stamp duty charges of Greater Noida based on the type of deed or document.
| | |
| --- | --- |
| Type of Document | Stamp Duty |
| Exchange deed | 3% |
| Agreement | ₹ 10 |
| Will | ₹ 200 |
| Divorce | ₹ 50 |
| Lease deed | ₹ 200 |
| Affidavit | ₹ 10 |
| Deed for adoption | ₹ 100 |
| Power of attorney | ₹ 10-₹ 100 |
| Special power of attorney | ₹ 100 |
| Notary | ₹ 10 |
| Gift deed | ₹ 60-₹ 125 |
| Bond | ₹ 200 |
Registration Charges in Greater Noida
The registration charge remains a flat 1% on any kind of property across any location. The gender of the owner does not make any difference to this charge. Here is an example to demonstrate how you can calculate the registration charge on your purchased property.
| | |
| --- | --- |
| Categories | Registration Charges |
| Property cost | ₹ 65 lakhs |
| Registration charge | 1% of ₹ 65 lakhs |
| Payable registration fee | ₹ 65,000 |
Greater Noida Residential Real Estate Sector-What's the Forecast?
Greater Noida is currently undergoing rapid urbanisation with the growth of industries. It is the home to several engineering, medical and law colleges like Lloyd Law College, Birla Institute of Management and Technology, etc. You will also find Max Multi Speciality Hospital and Green City Hospital here. This has contributed to enhancing its values as a residential area. However, it has also increased its real estate price heavily.
There has been an average growth rate of 30% in the price of properties across Greater Noida in the real estate sector. Sector 10 of Greater Noida West has experienced maximum growth of 104%. UP RERA also recently reported an increase of 23% in the number of registrations for new real estate properties. This shows that there is clear growth in this sector.
Greater Noida is likely to face a growing demand for residential real estate properties in the near future. Various upcoming projects are in line, like Nirala Estate, Purvachal Royal City, Fusion the Brook, etc. Despite the possible price rise, Noida will likely attract residents across India.
Residential Real Estate Vs. Other Asset Classes
Some might wonder why investing in residential real estate is considered as a lucrative option over investments in other assets. Here is a comparison to give you a better understanding.
Residential Real Estate vs Stocks and Mutual Funds
Mutual funds are standard investment options for generating good returns against a relatively minor investment amount. However, investors are often paranoid because of the volatile nature of stocks and mutual funds. On the other hand, residential real estate properties are much less volatile, and their price fluctuations are not as common and severe.
Residential Real Estate vs Gold
The price of gold has been on the rise for a long time in India. People not only look at it as an asset for investment but also as a component for accessories. Investing in gold is always beneficial, as it can be liquidated easily. However, real estate properties offer better returns, as the value of a residential real estate asset keeps increasing over time.
Residential Real Estate vs Commercial Real Estate
Commercial real estate properties are rented for business and work purposes. Individuals or organisations use these to run their activities. They naturally pay higher rents than residential tenants, which generates higher ROI. However, while it is much easier to find tenants for residences, owners have a hard time finding tenants and renting out commercial properties.
Residential Real Estate vs Bonds
Both Residential real estate and bonds are considered as good ways of investing your earnings for a more or less fixed return. Bonds are not volatile, and economic fluctuations hardly have any impact on them. Similarly, residential real estate properties can generate lucrative and predictable returns.
Are you planning to invest in bonds? Check out our website for more.
For a better explanation, check out the following table of comparison between residential real estate properties and other assets for investment.
| | | | | | |
| --- | --- | --- | --- | --- | --- |
| Parameters | Residential Real Estate | Stocks & Mutual Funds | Gold | Commercial Real Estate | Bonds |
| Returns | Moderate | High | Moderate | High | Moderate |
| Liquidity | Low | High | High | Low | Moderate |
| Risk | Low | High | Low | Low | Moderate |
| Volatility | Low | High | Low | Low | Low |
| Ticket Size | High | Varies | Low | High | Varies |
Steps to Invest in Residential Real Estate in Greater Noida
Step 1: Determine the planned location, amenities and budget. Start looking for properties accordingly.
Step 2: Select a few properties, and shortlist them considering your criteria. Visit the locations of the properties.
Step 3: Inspect the locations with the help of professional brokers. Ask for reviews from the neighbours.
Step 4: Choose a suitable property after delegation. Consult a lawyer for assessing legal documents like sales and title deeds.
Step 5: Make the final payment and complete paying stamp duty and registration charges after proper RERA authentication. Keep copies of all the documents.
Step 6: Secure insurance for the newly purchased property.
Final Word
Thus, Greater Noida can be a suitable place to invest in residential real estate property. It offers excellent connectivity to both Delhi and UP, which is helpful for employment opportunities. Moreover, amenities like schools, colleges and hospitals are also impressive here. Therefore, you can go for the residential properties in this area.
Which is the best residential area in Greater Noida?
Some good residential areas of Noida include Sector Chi 5, Sector Pi 1 & 2, Sector 16, and various others. They have great connectivity and local amenities. 
Is Noida safe for residents?
Yes, Noida offers a safe environment for its residents. The crime rate is moderate here. You can quickly seek police support from various areas. 
How expensive is living cost in Greater Noida?
Living cost varies from one place to another in Noida. If you choose a moderately expensive area, you can spend an entire month with ₹ 25,000-₹ 35,000 as a single person. 
Who is the best builder in Greater Noida?
Some reliable and reputed builders in Noida include Unitech Limited, Supertech, Aastha Infracity, Amrapali Group, and others.