Guide for Greater Noida Commercial Real Estate Investment
11 min read • Updated 11 May 2023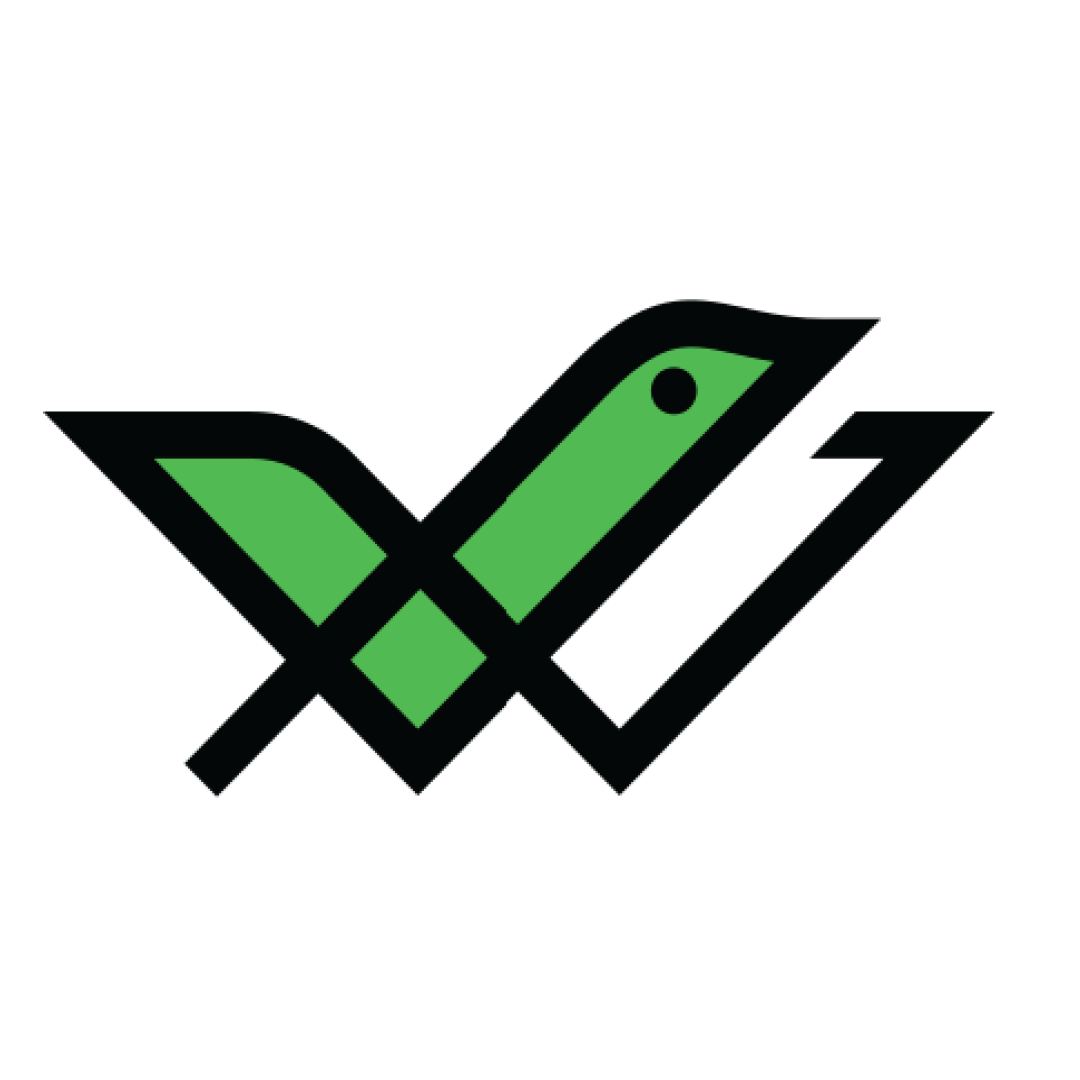 Greater Noida is one of the prominent cities in Uttar Pradesh which was designed as an extension of Asia's largest industrial township, Noida. The city lies 48 km from Delhi and is a part of the National Capital Region (NCR), which has massively contributed to the city's demand among commercial real estate investors.
The city was designed and planned to par with some of the world's best industrial and infrastructural habitats. As a result, some of India's most famous international events like the Indian Grand Prix and Commonwealth games were held in the city. Greater Noida is located at the intersection of the Western and Eastern freight corridors and is the gateway to the Delhi-Mumbai Industrial Corridor (DMIC).
Developed as a metro centre to decongest the national capital Delhi, Greater Noida has become a flourishing base for IT, ITeS and electronics manufacturing. Some of the prominent domestic and international companies established in Greater Noida are WIPRO, Genpact, HCL Tech Mahindra, Accenture, Cognizant, IBM, etc. New upcoming projects like the 9.15 km West Metro Line and the Jewar Airport have further accelerated the development of this region.
The featured commercial corridors and excellent connectivity in Greater Noida and the nearby NCR have made this region the best option for commercial real estate investment. Read on to discover more reasons for investing in commercial properties in Greater Noida.
Top Reasons to Invest in Greater Noida Real Estate
The section below discusses various features that make Greater Noida a perfect option for commercial real estate investment:
Top Facilities for Commercial Development
As stated before, Greater Noida was planned to offer world-class features to businesses. Some of the prominent establishments in Greater Noida are Delphi, HPCL Limited, Vectra Limited, Pushpson Fibrol Limited, etc. As per the list of prevailing industries in Greater Noida, corporations in electronics, battery, automotive systems, LPG, etc., are prevalent.
In total, Noida and Greater Noida have 21 Special Economic Zone (SEZ). 18 SEZs are allocated for the IT and ITeS sectors, 1 for agricultural and allied industries, 1 for biotechnology and 1 for handicraft industries. Therefore, the city offers a diversified commercial infrastructure for varied industries and businesses.
Furthermore, to ensure seamless commercial operation, the city houses Noida Power Company Limited (NPCL) and Greater Noida Industrial Development Authority (GNID) which are responsible for proper electricity and water supply to the city. Therefore, if you are willing to set up manufacturing units or office spaces, Greater Noida can offer you a sustainable environment.
Greater Noida has an excellent township, with meticulously designed inter and intra-city connectivity. National Highway (NH) – 24 and NH-58 connect Greater Noida to Jalandhar, Ludhiana, Gurgaon, Ghaziabad, Anand Vihar, etc. Furthermore, several roads and highway projects are in pipeline to promote broader pathways and more efficient commercial transit.
The city also lies close to the Dadri Railway Junction, where the Eastern and Western Freight Corridors meet each other. There are 6 other railway stations within a 25-km vicinity of Greater Noida, the most prominent railway station being Faridabad Railway Station which has a daily traffic of over 62 trains.
One can access state and privately-owned buses for inter-city transportation. The nearest airport is the Indira Gandhi International Airport located 55 km from the city and reachable by bus. People can access its services to take domestic or international flights to 137 destinations in 45 countries.
All the information stated above shows how Greater Noida caters to all business needs making it the ideal destination for commercial real estate investments.
Commercial Real Estate Investment Opportunities in Greater Noida
Here are some of the most prominent localities in Greater Noida that you may consider for commercial real estate investments:
Sector Pi is one of the most prominent localities in Greater Noida, known for its availability of warehouses and office spaces. The region lies close to Dadri, Ballabhgarh and Sikandrabad.
Customers and employees can access the Boraki Railway Station and Dadri Railway Station for intra-city transit and Nizamuddin Railway Station for inter-city connectivity. The locality also has access to the Noida-Greater Noida Expressway and NH-24 and NH-44.
The cost of commercial real estate in Sector Pi is around ₹3.5 crore.
Zeta 1 is one of the best localities for commercial real estate in Greater Noida. Some prominent economic clusters like Zeta-2, Alpha-2, Beta-2, ETA-2, Gamma-2, etc., lie close to the locality. Apart from the roadway and highway connectivity, the locality shares proximity to the IGI Airport and has access to the Blue Metro Line.
Zeta-1 is an abode for IT parks and industrial hubs like Globas IT Park, and Technopolis IT and Software Technology Parks of India. Therefore, commercial real estate investors looking for multiple options at affordable rates can consider purchasing plots in Zeta-1.
The cost of commercial real estate in Zeta-1 is around ₹2.45 crore to ₹14.3 crore.
Things to Consider before Buying a Commercial Property in Greater Noida
Here are some factors that you must consider before investing in commercial real estate:
Location and Connectivity
The most influential factor that determines the market value and prospects of commercial real estate is its locality and connectivity. Accessibility to basic amenities like electricity and water is necessary for commercial activities. Furthermore, the availability of national highways can help you expand your business by making it easier to import and export raw materials and finished goods.
Sharing borders with major cities and states can reduce transportation costs and promote faster transit. Greater Noida has all the above-stated facilities. As the industrial city is comparatively young, it can provide affordable office spaces and industrial plots that can earn you high returns in future.
Ongoing Projects and Tenders
Before investing in commercial real estate, one must check for development projects happening in and around the city as they indirectly or directly add to commercial convenience. Furthermore, cities with several infrastructural projects in the pipeline are likely to yield significant returns and commercial profits in future. Hence, they are usually in high demand amongst real estate investors.
The Uttar Pradesh Government has sanctioned several infrastructural projects to uplift Greater Noida's connectivity to nearby towns, cities and some of the major cities in India. These ongoing projects and those in the pipeline will be discussed further in the article.
The Real Estate Regulatory Authority (RERA) is a governing body formed under the Real Estate (Regulation and Development) Act 2016, to profile builder legitimacy. Therefore, the authority is responsible to safeguard investors and home-seekers from any illegitimate bodies or transactions.
You can check your builder's authenticity by visiting Uttar Pradesh's official Rera Portal.
Stamp Duty in Greater Noida
Here are the stamp duty rates in Greater Noida
| | |
| --- | --- |
| Gender | Stamp Duty Rate |
| Male | 7% |
| Female | 7%, with ₹10,000 concession |
| Joint (Male + Female) | 7%, with ₹10,000 concession |
Registration charges in Greater Noida
The registration charges in Greater Noida are as follows
| | |
| --- | --- |
| Gender | Registration Charges |
| Male | 1% |
| Female | 1% |
| Joint (Male + Female) | 1% |
Greater Noida Commercial Real Estate Sector: What's the Forecast?
As stated earlier, several infrastructure projects are under construction in Greater Noida. For instance, the Greater Noida Ganga Water Project has resumed operation and is expected to supply water to Greater Noida west by the end of March 2023. The project aims to draw and supply water to over 3 lakh households, including agricultural fields and industrial units.
To promote organic produce and healthier plantations, the UP Government has also proposed the construction of a Biotech Park. The initiative aims to establish a research cum manufacturing unit in the city including cold storage facilities, greenhouses, and animal houses.
Furthermore, an integrated transportation hub has been proposed near the Boraki Railway Station with a state-of-art railway terminus along the Delhi-Kolkata railway line. The transportation hub will include a railway station and an inter-state bus terminus. Furthermore, the Central Government has approved a ₹1,100 crore project for the construction of the Noida-Greater Noida West Metro Line.
These ongoing projects aim to further establish Greater Noida as among the top-tier cities in India. Therefore, investing in commercial real estate in Greater Noida can be a lucrative investment.
Commercial Real Estate vs Other Asset Classes
The section below covers the basic differences between commercial real estate and other asset classes:
Commercial Real Estate vs Gold
Gold is a commodity, whereas commercial real estate is an immovable asset. Due to limited availability and high liquidity, gold prices appreciate over time. However, commercial real estate offers much higher capital appreciation, especially when built in prime locations. Furthermore, one can get rental yields from them.
Commercial Real Estate vs Bonds
Bonds are fixed-income debt instruments issued by corporations against the money lent to them for interest. Bonds are low to moderate-risk securities, while commercial real estate carries the risk of depreciation due to damages, lack of developmental projects, poor connectivity, etc. However, real estate gives higher returns over a long period.
Looking for a safe and better investment option? Try out our carefully curated quality bonds, which can earn you interest rates of up to 11%.
Commercial real Estate vs Residential Real Estate
Commercial real estate can earn higher returns compared to residential real estate. Furthermore, the rental income generated through commercial real estate is usually higher. But with residential real estate, investors can enjoy several tax benefits which are not available for commercial real estate.
Commercial Real Estate vs Mutual Funds and Stocks
Mutual funds and stocks are high-risk and high-return securities, so they may incur heavy losses. In contrast, commercial real estate is a much safer mode of investment. The minimum amount required to start investing in mutual funds and stocks is much lower than the funds required to purchase commercial real estate.
Here is a table you can consider to get a lucid understanding of the difference between commercial real estate and other asset classes.
| | | | | | |
| --- | --- | --- | --- | --- | --- |
| Parameters | Stocks & Mutual Funds | Commercial Real Estate | Residential Real Estate | Bonds | Gold |
| Returns | High | High | Moderate | Moderate | Moderate |
| Liquidity | High | Low | Low | Moderate | High |
| Risk | High | Low | Low | Moderate | Low |
| Volatility | High | Low | Low | Low | Low |
| Ticket Size | Varies | High | High | Varies | Low |
Steps to invest in Commercial Real Estate in Greater Noida
Here are the steps you need to follow to start investing in Greater Noida commercial real estate:
Step 1: Decide on a suitable budget to purchase commercial real estate that fits your finances and requirements.
Step 2: Shortlist some localities that meet all the required commercial amenities and infrastructure.
Step 3: Sort out the best commercial plot that can cater to your business needs.
Step 4: Visit the site to verify and determine its true worth and future prospects. You may hire a professional land surveyor for the same.
Step 5: Once you finalise a commercial property, check if all the property documents offered by the seller are in order.
Step 6: It is recommended to hire a legal assistant to proceed through the formalities to avoid any discrepancies related to the contract.
Step 7: After the end of the documentation, pay for the property, the liable taxes and the professional fees, to complete the property handover.
Step 8: Once a commercial real estate is registered in your name, get it insured to cover yourself from any unforeseen damages.
Final Words
Greater Noida has a comprehensive set of infrastructure and amenities available to sustain IT, electronics, food processing, biotech, automotive and R&D businesses. It houses a 3500 MW power plant at Dadri to power industrial and business operations, whereas the Upper Ganga Canal Project caters to an excellent water supply.
In addition, the city's efficient waste management and emergency services make it one of the best localities for commercial real estate investors.
Frequently Asked Questions
Why do people hire real estate brokers while investing in commercial real estate?
Investing in commercial real estate requires complex paperwork and documentation processes. Furthermore, the taxations and market trends are not completely known to ordinary people. A broker is a professional who has all the relevant knowledge and skills to guide you through the formalities seamlessly.
What is the Gross Domestic Product (GDP) of Greater Noida?
Greater Noida has a GDP of ₹1,35,32,081 crore. Furthermore, the factor cost in the city is ₹5,41,709.
What documents do I need to verify before purchasing commercial real estate?
Some crucial documents that you must check before purchasing a commercial property include the sales deed, building plan, completion certificate, tax payment receipt, encumbrance certificate, etc.
Can I use residential real estate for commercial purposes?
Legally, you cannot use a residential real estate for commercial purposes like setting up office spaces or shops without a valid licence. However, you can convert your residential real estate to commercial real estate with due permission from the local municipal body.