Gold Loan vs Personal Loan: All You Need to Know
8 min read • Published 26 December 2022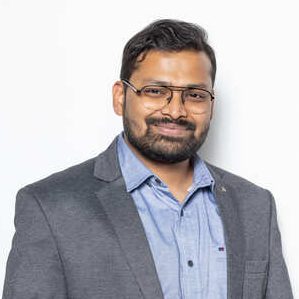 When in need of financial support, one may choose from various loan instruments, but one should exercise caution. A personal loan may be a lifesaver in a sudden financial need, and they often offer lucrative interest rates. On the other hand, gold loans are similar to personal loans regarding the speed of disbursement and adaptability. Both loan choices have pros and cons that the borrower should consider carefully. The following comparison of the two loan kinds can help you make an informed choice and alleviate your financial strain.
What is a Gold Loan?
Gold loans are secured loans in which the borrower deposits gold of any purity between 18 karats and 24 karats with the lending institution and receives money in exchange. For clarity, a gold loan may be considered analogous to a "mortgage loan", in which the borrower uses the collateral value of their property as security for a loan from a financial institution.
Another moniker for a gold loan is a "loan against gold," which gives you a clearer picture of what it is. In this case, the borrower's gold is used to guarantee repayment of the loan. The lender holds this gold until the debt is paid off and then returned to the borrower.
Key Features of a Gold Loan
In contrast to other secured loans like housing or vehicle loans, gold loans have no limitations on using money
Gold loans are commonly available from banks and Non-Banking Financial Companies (NBFCs) at reasonable interest rates
Gold loan approval and disbursement take minimal time.
A solid credit score is optional to get a gold loan.
What is a Personal Loan?
A personal loan (sometimes called a signature loan) is a loan that functions similarly to a gold loan except that there is no requirement to keep gold as collateral. When a borrower cannot pledge collateral to ensure repayment of a loan, the loan amount they offer is often substantially less, making it more challenging to get financing.
You can use a personal loan for debt consolidation, emergency expenses, saving for a down payment on a property or even your dream wedding, etc. You may get a personal loan through a bank, a credit union, or even an informal lender. However, if you borrow money, you will have to repay it with sizable interest. In addition, personal loans may be subject to additional costs like hefty processing fees, credit checking charges,etc .
Key Features of a Personal Loan
The fact that you don't need to put up any collateral or a sizable down payment makes this borrowing option easier.
You should expect far cheaper interest rates than you would have with a credit card for an unsecured loan
Consolidating many smaller, higher-interest debts into one manageable monthly payment is a viable option for many borrowers, and personal loans may be an excellent tool for doing that
Should you already have a variety of credit accounts, personal loans may help you improve your credit score by making your payment history more consistent across all of them
Differences Between Gold Loan and Personal Loan: Which is Better?
If you use these criteria, you will be able to choose the best loan option:
Processing Time
Because a gold loan is a secured loan, the processing period is much shorter than other loan types. Borrowers should expect to get the funds into their accounts within 24 to 48 hours.
Personal loan applications typically take 3–7 days to be approved after the applicant submits necessary paperwork, such as pay slips , bank statements, and KYCs for credit checks. The time it takes to get your funds is lengthened by the verification process that follows document submission.
The approval procedure for personal loans is now quicker and easier than in the past, thanks to the availability of online loan approval services at many modern banks.
Loan Amount
Personal loans are available from most financial institutions for amounts between ₹50,000 and ₹25,00,000, while based on the applicant's eligibility some may go as high as ₹75,00,000. The amount typically depends on your net income.
On the other hand, gold loans have security in the form of the market value of the gold asset received as collateral. According to the Reserve Bank of India (RBI) directive, banks cannot offer gold loans worth more than 75% of the gold's value. A gold loan is an option if you have sufficient gold to secure the loan, but otherwise, a personal loan would be more appropriate for your requirements.
Interest Rates
The interest rates for gold and personal loans are distinct. Because gold loans are secured loans, they have a reduced interest rate, typically starting at 8%. A personal loan, however, might come with an annual percentage rate anywhere from 11% to 26%. In addition, the interest rate on a personal loan is higher for borrowers with poor credit scores. Therefore, if you need a loan but have a low score, you may look into a gold loan instead.
Loan Term
The loan length for personal loans is from 1 year to 5 years; for gold loans, the tenure begins from 6 months to 3 years. Remember that an extended term will raise the cost of the loan in the form of an interest load.
Therefore, if you are confident of repaying the debt in a shorter term, you should go with a gold loan. If not, a personal loan may be the way to go, particularly with a more considerable sum and a more extended repayment period.
Eligibility
Anybody over 18 years of age may apply for a gold loan. However, a salaried employee needs a minimum income of ₹20,000 to qualify for a personal loan to fit in the eligibility criteria of most of the lending institutions. In addition, a credit score of at least 750 with a minimum of three years of professional employment experience is also desired. However, your credit score is not much influential when applying for a gold loan.
Optional Repayment Plan
Equated Monthly Instalments (EMIs) are available for personal loans (including interest and principal amount). On the other hand, in specific gold loan schemes, borrowers are only required to make monthly interest payments, with the principal due only at the loan's expiration.
Processing Fee
Knowing the processing charge while deciding between different loans is helpful. Gold loan processing fees are typically relatively modest, ranging from 0-2% % of the loan amount. Regarding personal loans, the processing costs might add up to 3% of the total loan amount. Be sure to shop around for the best deal in terms of processing fees.
Ultimately, the selection between the two credit choices, whether the specific demands and requirements of the borrower, will drive it to a gold or a personal loan. But it's essential to weigh all relevant factors, such as interest rate, processing costs, disbursement time, and more, before making a final commitment to a gold or a personal loan.
To avoid long-term damage to your credit score, think carefully about your ability to repay the loan and make the required monthly EMIs before making a decision.
Documents Required
Any of the following documents may support gold loan applications:
Valid Passport
Valid Driving Licence
Voter ID card
UIDAI Aadhaar card
Permanent Account Number (PAN) card (together with any of the above) or Form 60
passport size photo
Any of the following documents may support personal loan applications:
Documents for Identity Proof (such as a PAN, Passport, Voter card, Driving licence, or Aadhaar card)
Documents for address Proof (Passport, Voter ID, Driving licence, Aadhaar Card or any other utility bill in your name)
Three-month bank statements (passbook of previous 6 months)
Salary slips for last 3 months
Conclusion
Both gold and a personal loan have clear advantages over each other. Personal loans are a good option if you don't have any collateral to be pledged, want a longer payback time, can afford a higher interest rate and can wait a little longer for the loan to be disbursed. However, suppose you want a loan immediately and have gold assets to put up as collateral; in that case, you should seek a gold loan, mainly if you only receive a limited payback time.
Frequently Asked Questions (FAQs)
What is the benefit of taking out a loan secured by gold?
There is no need to provide proof of income or credit score when applying for a gold loan, and the application procedure is much quicker. However, gold jewellery appraisal for such a loan might take some time.
When comparing loans, which one has the lowest origination fee?
Gold loan processing fees are typically relatively modest, ranging from 0-2% of the loan amount. But with personal loans, you may expect to pay up to 3% as processing costs.