Guide for Gaya Residential Real Estate Investment
11 min read • Updated 11 May 2023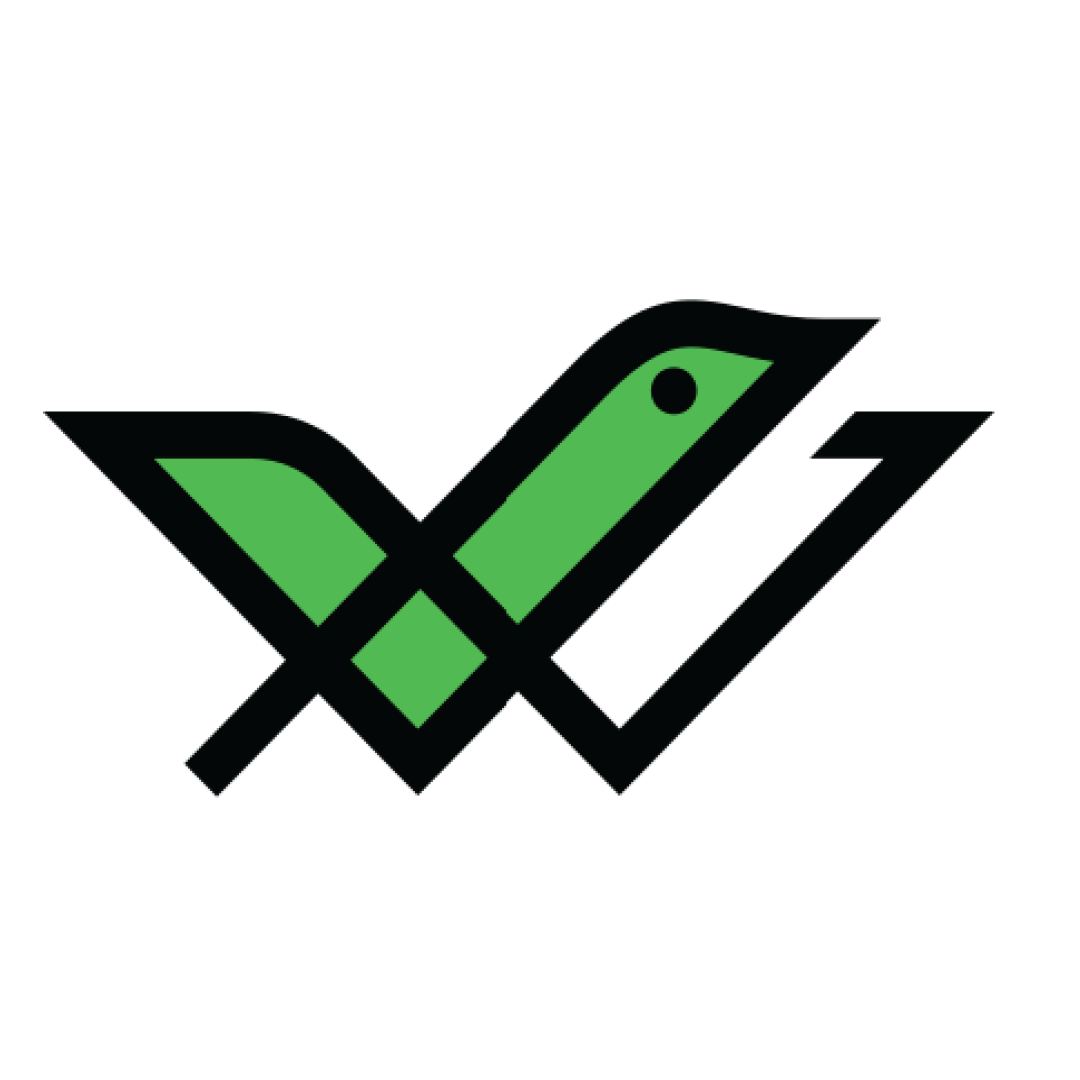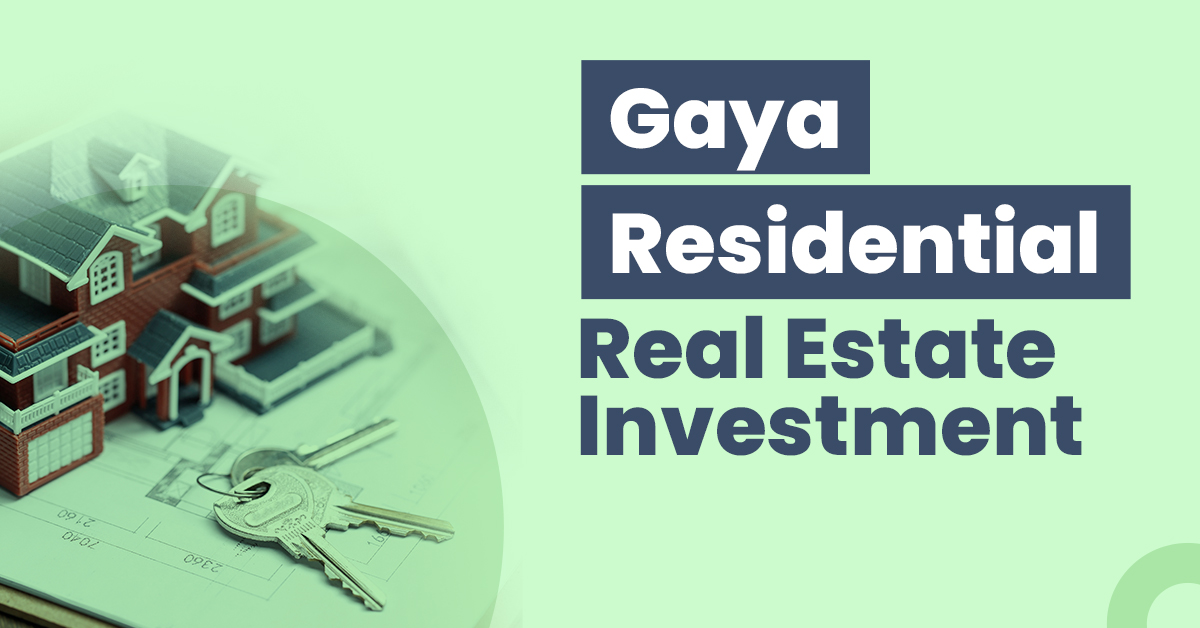 Located on the banks of Phalgu river, Gaya is the 2nd largest city in Bihar and is also its capital. It is 100 km south of Patna and is surrounded by small hills on 3 sides. It is also considered a holy place of pilgrimage and associated with Hindu mythology.
Gaya is one of the fastest-developing cities in Bihar. It has an estimated population of 55 lakh. The place has excellent connectivity and is linked to other cities and states via road, rail and air routes. This also makes it a favourable tourism destination which contributes immensely to its economy.
Due to the presence of multiple rivers, the land in Gaya is very fertile. The agricultural sector here is developed with 70% of its cultivable area under rice cultivation. Agriculture is the main occupation in the city with 78% of the population associated with it. Apart from rice, wheat, barley, barley, gram, and masoor are other food crops that are grown here.
Apart from agriculture, the textile and handicrafts industry in Gaya is also famous. With around 8,000 weavers, Gaya is the 2nd largest weaving centre in India after Bhagalpur. These generate excellent employment opportunities here. The city also has a sound health and educational infrastructure which has increased the demand for real estate properties here.
If you are looking for residential real estate investment opportunities in Gaya, read the following section to about it in detail.
Top Reasons to Invest in Gaya Real Estate
Here are some important reasons for you to venture into the residential real estate market in Gaya:
Healthcare Infrastructure
Gaya has a robust healthcare system. There are many private as well as government hospitals and healthcare facilities that benefit the residents. There are around 7 government hospitals in Gaya at present while the rest are privately managed. The A.N. Magadh Medical College and hospital, Apollo Hospital, Jindal Hospital and Endosurgery Centre are some of the top medical facilities in the city.
Moreover, there are 24 primary and 439 sub-healthcare facilities in the entire city.
Gaya has an average literacy rate of 54.8% which means the educational infrastructure here is quite developed. There are several reputed schools, colleges and universities here that enrich the knowledge of the residents. Delhi Public School, Kendriya Vidyalaya, Gaya College of Engineering, etc., are some of the premier educational institutes here.
Magadh University, the largest University in Bihar is located in Gaya. Moreover, the Central University of South Bihar (CBSU) which is one of the 16 central universities that the Government of India has established is also in Gaya.
Transport and Connectivity
A well-developed transport system connects Gaya with other cities and states. The national and state highways in Gaya connect it to various important locations. NH 82 and NH 83 run through the city and join it to Mokoma, Dobhi, Jehanabad, Patna, etc.
Railways are the cheapest and most efficient transport route in Gaya. The Gaya Junction railway station has 9 platforms and 116 halting trains. Trains from here travel to many major locations, such as Allahabad, Agra, Bokaro, Delhi, Chennai, Lucknow, Varanasi, Kolkata, etc.
The Gaya Airport also known as Bodhgaya airport is located 5 km away from Bodhgaya. Seasonal pilgrimage flights from Sri Lanka, Myanmar, and Thailand operate at the airport. Apart from that, daily domestic flights to and from Delhi, Lucknow, and Kolkata also operate from here.
Easy connectivity within the city and with places outside the city is an added perk that makes Gaya an ideal residential location.
Residential Real Estate Investment Opportunities in Gaya
Here are the top localities in Gaya with excellent residential real estate prospects:
Bodh Gaya is one of the best localities in Gaya. It is very close to NH22 and NH120. The closeness of bus, rickshaw and train stations from this area makes it accessible. It is a well-developed locality with all the amenities, such as shops, markets, restaurants, etc., available nearby.
This place houses the Mahabodhi Temple where Lord Buddha attained enlightenment. It is a UNESCO world heritage site which is why it is also a famous tourist destination.
The price of a residential plot in Bodh Gaya ranges from ₹9 lakh – ₹24 lakh.
This place in Gaya also known as V.I.P. colony is an area with great residential prospects. The place has many educational institutions, such as Gaya College, Junior Delhi School, Gyan Bharti World School, etc., that cater to the needs of the residents. This locality is also well-connected by local transport which makes commuting to and from this place easy.
The price of a 2 BHK apartment in AP Colony is around ₹32 lakh.
Things to Consider Before Buying a Residential Property in Gaya
Keep in mind the following factors before purchasing residential real estate in Gaya:
When you are buying a residential property, make sure you do careful research about the locality where it is situated. This will give you an idea about the people, their lifestyle and living conditions in that area.
For this, you can check out the schools, colleges, healthcare facilities, markets etc. that are available in that location. Along with this, the easy availability of public transportation will also be a bonus that will attract residents to the area. Moreover, the available facilities will also determine what type of people are interested to live in that area.
A city that has a good transport system will be connected to other cities and other states. This will also facilitate easy movement from one part of the city to another. The presence of developed roads and railways will attract residents from different parts of the state and country.
Good connectivity is also necessary for people to commute to schools, colleges, workplaces etc. This makes it a necessity when looking for places for residential real estate investment.
The Real Estate Regulatory Authority (RERA) was formed under the Real Estate (Regulation and Development) Act 2016. This body settles disputes in the real estate business and maintains transparency between the builders and investors. It also protects the buyers against fraud by providing legitimacy to the authentic builders.
You can check details about your residential property and also verify your builder's credibility by visiting the website of RERA Bihar.
Stamp Duty in Gaya
The table below shows the stamp duty on properties in Gaya.
| | |
| --- | --- |
| Gender | Stamp Duty Rates |
| Male | 6.3% |
| Female | 5.7% |
| Joint | 6% |
Registration Charges in Gaya
The property registration charges in Gaya are listed below.
| | |
| --- | --- |
| Gender | Property Registration Charges |
| Male | 2% |
| Female | 2% |
| Joint | 2% |
Gaya Residential Real Estate Sector: What's the Forecast?
The city of Gaya is quickly developing as a commercial hub in Bihar, with its flourishing industries, connectivity and infrastructure. Apart from the agricultural sector, other industries such as handicrafts and textiles are also seeing growth.
Tourism in Gaya has a major contribution towards the economy and also generates employment. Vishnupad temple, Bodh Gaya, Mangala Gauri temple etc. are some of the renowned places that attract tourists from all around the world.
In recent times, Gaya is set to make even more development in various sectors including healthcare and education. The government has developed 6 activity plans to upgrade 50 government schools as model schools and improve the education system. Moreover, the government has also sanctioned ₹2.91 crore to upgrade the hospital infrastructure in Gaya.
According to BJP state president Sanjay Jaiswal, with a 2000 acre Industrial park at Dobhi, Gaya will emerge as the financial capital of Bihar. Apart from this, there are many other schemes and developmental projects in Gaya that are expected to boost its overall economic growth.
The above-mentioned factors and promising prospects enhance the quality of life in Gaya. For these reasons, Gaya can be an ideal location for residential real estate investment.
Residential Real Estate vs Other Asset Classes
Investing in residential real estate can provide financial security in the long term. However, selecting an ideal investment option suited to your needs can be difficult with the number of available asset options.
Here is a comparison of the features of the various asset classes for you to understand which one you prefer.
Residential Real Estate vs Stocks and Mutual Funds
Stocks and mutual funds give good returns and can be profitable if invested wisely. However, they are also subject to market risks and are thus volatile. In comparison, residential real estate is a much safer investment option and also provides decent returns.
Residential Real Estate vs Commercial Real Estate
Commercial properties have high rent and thus can give you higher returns. However, they are also costlier than residential properties. Finding tenants for residential properties is easy. Moreover, residential properties are entitled to various tax deductions benefits which are not available on commercial properties.
Residential Real Estate vs Bonds
Both residential properties and bonds give decent returns. However, residential properties require a lot of initial capital investment. They also have a high credit risk since the returns from them are dependent on timely lease payments.
On the other hand, you can start investing in bonds with nominal charges. They are also safer and offer more liquidity than residential real estate.
Do you wish to buy bonds? Then visit our website today to know about the trending bonds in the market. You can then register and start investing in bonds with zero additional costs.
Residential Real Estate vs Gold
Gold is a secure asset which can offer moderate returns in the long run. Moreover, gold is highly liquid and has low associated risks. Residential properties on the other hand provide higher returns than gold assets. You can also use them as a source of passive income which is not possible with gold.
Following is a tabular comparison of the properties of various asset classes with residential properties.
| | | | | | |
| --- | --- | --- | --- | --- | --- |
| Parameters | Commercial Real Estate | Stocks & Mutual Funds | Residential Real Estate | Bonds | Gold |
| Returns | High | High | Moderate | Moderate | Moderate |
| Liquidity | Low | High | Low | Moderate | High |
| Risk | Low | High | Low | Moderate | Low |
| Volatility | Low | High | Low | Low | Low |
| Ticket Size | High | Varies | High | Varies | Low |
Steps to invest in Residential Real Estate in Gaya
Below mentioned are the steps to invest in commercial real estate properties in Gaya:
Step 1: Allocate a budget for the purchase of the property and the additional basic expenses related to it.
Step 2: Search for localities in the city that has all the amenities needed for an urban lifestyle.
Step 3: Shortlist the area that has the required facilities and also suits your budget.
Step 4: Conduct a site visit to get a better idea about its prospects and market value. For this purpose, you can also hire a reputed broker or a real estate agent.
Step 5: After choosing the correct spot for residential real estate, get your documents for submission and verification.
Step 6: You may hire a legal expert to guide you through the documentation and completion of the purchase procedure. This will make the process seamless and eliminate room for fraud and error.
Step 7: Make payment for your property, registration charges, stamp duty, professional fees and other applicable charges.
Step 8: After buying the property make sure to also get insurance to protect it from financial damages in the future.
Final Word
Apart from infrastructure, connectivity, etc., tourism in the city enhances the chances of employment and passive income. Due to its sound infrastructure and developing economy, Gaya holds immense scope in the segment of residential real estate.
However, you must check and adhere to the state RERA guidelines while purchasing property in the city. This will save you from fraud and malpractices.
Frequently Asked Questions
What are the different types of residential properties that I can buy in Gaya?
You can buy different types of residential properties in Gaya, such as plots, independent houses, flats and apartments, etc. 
What are the municipalities in the city of Gaya?
The 4 municipalities in Gaya are- Sherghati Nagar Panchayat, Bodhgaya Nagar Panchayat, Gaya Municipal Corporation, and Tekari Nagar Panchayat. 
What are the major localities to invest in residential real estate in Gaya?
The localities in Gaya which have all the necessary amenities and a high living standard are- Magadh colony, Bodh Gaya, Cantt Area, AP Colony, Chand Chura etc.