Guide for Gajuwaka Residential Real Estate Investment
11 min read • Updated 11 May 2023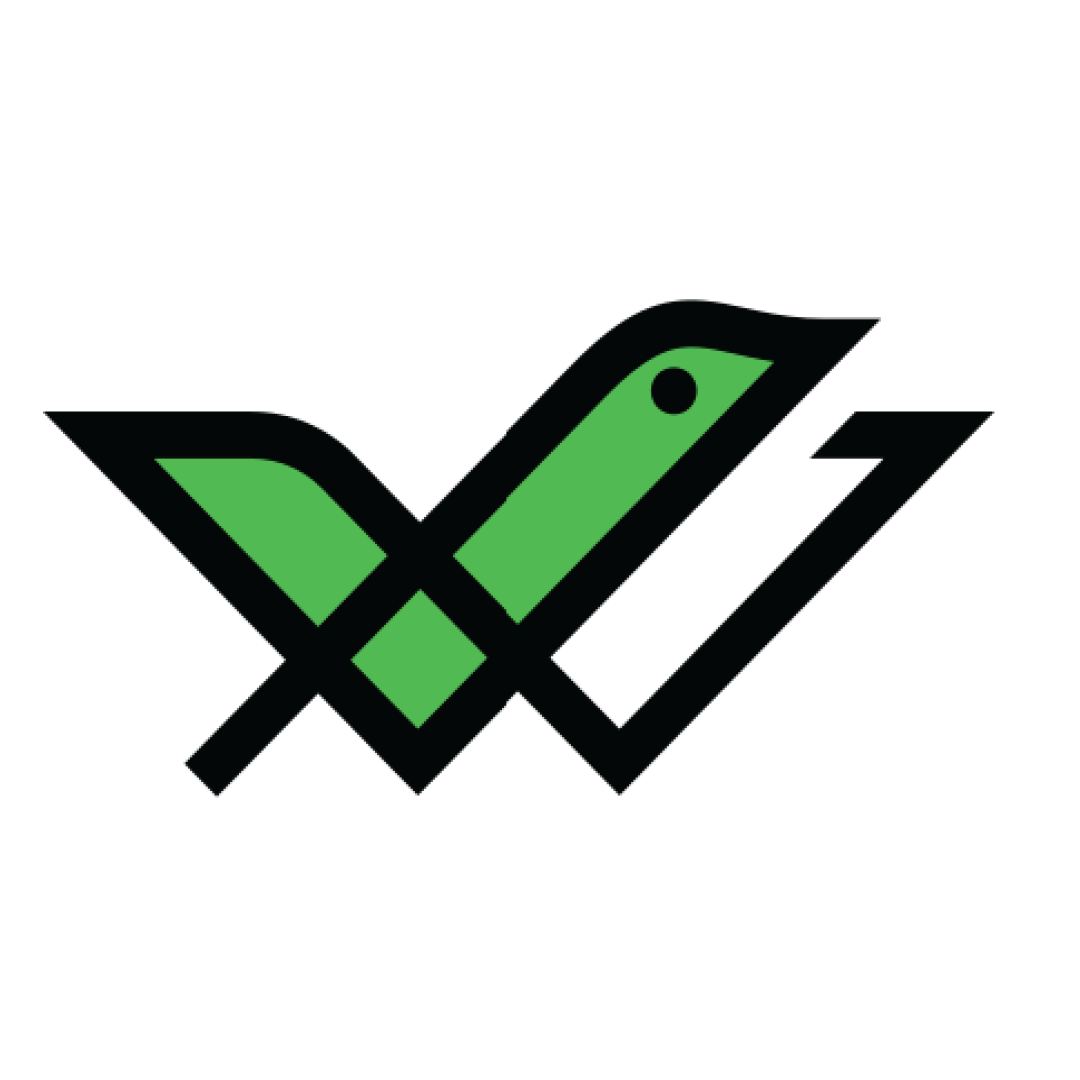 One of the most popular localities in the city of Visakhapatnam, Gajuwaka has become a place of immense interest for real estate developers from around the country. The improved socio economic standard of living here has played a key role in this respect. To elaborate, Gajuwaka currently records the highest per capita income in the entire state of Andhra Pradesh.
As a result, this increased discretionary expenditure capacity of the individuals here has made this locality even more lucrative for property developers. Moreover, as Gajuwaka is also known for being one of the largest shopping regions of the states, residents can also rest assured about having necessary goods and services within their reach.
So, if you are considering investing in the residential real estate sector of Gajuwaka, it can be a highly profitable return in the long run.
Top Reasons to Invest in Residential Real Estate in Gajuwaka
There are a number of reasons why investing in the residential properties of Gajuwaka can be an ideal choice for you. Some of these aspects had been discussed below:
Advanced Transportation System
An advanced transportation system of this locality ensures that residents can remain closely interconnected with the other areas of importance in this state. As the National Highway 16 runs through this locality, commuting from Gajuwaka is effectively hassle-free for the citizens here.
Moreover, Andhra Pradesh State Road Transport Corporation (APSRTC) has also taken some fundamental steps to make sure that hours spent in transit during rush hours can be effectively minimised for the citizens in the time of their needs. For instance, in 2023, the APSRTC has announced that it will operate specialised buses from Gajuwaka and other localities of the state for the students appearing for their examinations.
Gajuwaka has successfully recorded significant commercial development in recent years, with the corporate, AgriTech, petroleum, and heavy metal industries being the most prominent ones. Interestingly, a booming IT sector has also become a common staple of sustainable growth here, with leading companies such as Infosys and Adani investing a lump sum amount to create a technological hub in Visakhapatnam.
These developing IT projects are capable of creating thousands of new job opportunities, attracting potential job-seekers to Gajuwaka from different parts of the country.
Smart City-Oriented Developments
The Indian government oversees an ambitious urban development project called the Smart Cities Mission. Launched in 2015, the primary target of this mission is to provide sufficient resources to select a hundred cities in the country for a large-scale technological overhaul. The city of Vizag has been selected as one of these hundred cities so that it can function as a template for an all-inclusive progress.
As a result, the different localities of the city – such as Gajuwaka – had witnessed large-scale infrastructural headway in these last few years. Therefore, the public welfare sector here has also recorded massive advancements.
Residential Real Estate Investment Opportunities in Gajuwaka
Some localities of Gajuwaka where residential real estate investments can be beneficial for you include the following:
One of the most thriving residential localities in Gajuwaka, Chaitanya Nagar can be an ideal area for you to enter the real estate market here. Proximity to the Gopalapatnam and Duvvada rail stations remains the unique selling point of the properties here. Moreover, the Visakhapatnam National Airport is also within reach for the dwellers of this locality, making aerial travel comparatively hassle-free.
Most of the heavy metal industries of Gajuwaka are located in this neighbourhood. Therefore, this thriving commercial cluster has led to a comprehensive economic development of this locality due to newer employment opportunities. So, it is no wonder that more and more developers are considering Gonthinavanipalem as one of their top choices for newer projects.
Moreover, proximity to leading educational institutions and healthcare centres also ensures that this area is capable of catering to the wide-ranging demands of the residents here.
Things to Consider before Purchasing a Residential Property in Gajuwaka
Before you start investing in the residential sector of this locality, it is ideal to take a few things into consideration. These aspects have been discussed below:
Reputation of the Builder
The quality of the construction and available amenities play a large role in determining the standard of living for the residents of a housing. So, if there remains any underlying issue about these aspects, it can adversely affect the chances of your property being lucrative to potential tenants. Therefore, before you purchase a property, it is best to ensure that the real estate developer is offering the standard quality of construction.
So please consider running a thorough background check about the builder both online and in person.
In 2016, the Government of India had passed a bill in the parliament as a regulatory measure on the real estate market of this country called the Real Estate [Regulation and Development] Act. This plan of action was primarily targeted towards encouraging newer investments in the property market without compromising the interests of potential home buyers.
So, if you are about to invest in a property that is situated in Gajuwaka, you must recheck the authenticity of all the documents related to this real estate on the official RERA website of the Andhra Pradesh state government.
Traffic Conditions of the Locality
With the changing pace of urban day-to-day lifestyle, it is necessary for every individual to be able to commute from one place to another without a substantial delay in transit. So, before opting for a certain property, make sure that the locality is not subject to frequent traffic gridlocks. You can consider getting in touch with the locals of this area to know more about how the experience of hitting the roads here usually is during the rush hours.
When you prepare a primary financial estimation for your residential realistic investment venture, please keep in mind that you will have to bear additional expenses Other than the basic value of the property you are purchasing. Some of these ancillary expenditures might include the following:
Stamp duty
Registration fees
Advance payments for building maintenance
Cost of booking a parking spot, etc.
Keeping these secondary outlay amounts in your calculation can help you prepare an all-inclusive budget necessary to enter the real estate investment market.
Stamp Duty in Gajuwaka
The stamp duty charges that you need to pay when purchasing a residential property are decided by the government of the state where this plot is located. The table below displays the stamp duty charges on residential real estate property in Gajuwaka.
| | |
| --- | --- |
| Categories | Stamp Charges |
| Men | 5% |
| Women | 5% |
| Joint Owners | 5% |
Registration Charges in Gajuwaka
When you are considering to purchase real estate property in Gajuwaka, you will need to know about the registration charges applicable, as discussed below.
| | |
| --- | --- |
| Categories | Registration Charges |
| Men | 1% |
| Women | 1% |
| Joint Owners | 1% |
Gajuwaka Residential Real Estate Sector: What's the Forecast?
With an all-inclusive tectonic shift underway, Gajuwaka is all set to become one of the nerve centres of Andhra Pradesh's residential real estate sector. For instance, the Visakhapatnam Metropolitan Regional Development Authority (VMRDA) had begun necessary work to set up a massive open auditorium in Gajuwaka. This establishment is expected to cater to different requirements of the civilians of Visakhapatnam, such as organising events, weddings, and cultural programmes.
Needless to say, this auditorium further opens the possibilities of newer job roles such as event planners or hotel management-related employers for the citizens of Gajuwaka. Moreover, proximity to such an establishment can also be convenient for families trying to organise a marriage ceremony or birthday celebration – making the locality even more lucrative for moving in. Additionally, this auditorium also functions as a measure to conserve the greenery of the locality – making Gajuwaka an environmentally conscious locality.
Moreover, some of the leading hotel chains in the country have signed up to open new branches in Gajuwaka in the coming days. Therefore, residential properties here are expected to enjoy improved amenities and facilities. Consequently, there can be an increase in the appeal of this locality to the tourists visiting Vizag. So, if you are planning to use your residential real estate to generate rental income, the future can be brighter in this regard.
Residential Real Estate vs Other Asset Classes
Here a brief comparison between residential real estate and other asset classes had been provided below.
Residential Real Estate vs. Gold
Despite its ability to beat inflation, gold's value appreciation capabilities are oftentimes directly correlated with the depreciation of the available paper currency's market value. So, despite its highly liquid market, the amount of profit gained from a gold investment can be nominal in the end. Investment in residential properties, on the other hand, can turn in a potentially higher return on investment than gold.
Residential Real Estate vs. Stocks and Mutual Funds
With stocks and mutual funds, one can theoretically earn a significantly higher return on investment than is possible from residential real estate. However, due to the volatile nature of this market, prospects of a potential profit cannot be guaranteed. The residential real estate market, on the other hand, provides you with a steady and stable source of income from your monthly earnings from rent.
Residential Real Estate vs. Bonds
Due to the possibility of earning predictable returns, both residential real estate and bond investment had been considered relatively safer ventures. Moreover, you can start investing in these asset classes with a minimal initial payment. In other words, you do not need a lump sum capital amount to enter the market. Subsequently, the profit margin over the return on investment can be significantly higher.
Additionally, when it comes to bonds, you can earn back this capital amount in its entirety if you hold the bonds till the end of their maturity period. This inherent mechanism of capital protection has also made bonds a reliable alternative for a number of investors.
Residential Real Estate vs. Commercial Real Estate
It must be noted that commercial properties do tend to fetch a higher rate of return than their residential equivalents. However, as the building needs to cater to the needs of a business, a commercial plot has to be equipped with far more amenities than a residential one. So, you may need to invest a higher initial amount for it. So, renting out housing to a business can have its fair share of complications.
On the other hand, when you are investing in residential real estate properties, the Income Tax Act of India grants you certain exemptions and benefits. No such similar tax breaks, however, are applicable if you are purchasing a commercial plot.
A table of comparison of these various asset classes has been provided below:
| | | | | | |
| --- | --- | --- | --- | --- | --- |
| Parameters | Residential Real Estate | Stocks & Mutual Funds | Gold | Commercial Real Estate | Bonds |
| Returns | Moderate | High | Moderate | High | Moderate |
| Liquidity | Low | High | High | Low | Moderate |
| Risk | Low | High | Low | Low | Moderate |
| Volatility | Low | High | Low | Low | Low |
| Ticket Size | High | Varies | Low | High | Varies |
Note that, apart from residential real estate, if you are also interested in entering the investment market for top-rated bonds – consider registering with us at the earliest. 
Steps to Invest in the Residential Real Estate in Gajuwaka
In order to invest in the residential real estate sector of Gajuwaka, it is best to adhere to certain critical steps which had been discussed below:
Step 1: Go through the listings or get in touch with your real estate agent to select a few properties which interest you as per your budget.
Step 2: Visit these plots to learn about the construction quality, neighbourhoods, and future prospects of these localities.
Step 3: Ensure that the real estate development enterprise is experienced and reliable.
Step 4: Decide on which plot you would like to purchase.
Step 5: Visit the Andhra Pradesh RERA website to ensure the property is properly enlisted.
Step 6: Verify all the records and paperwork thoroughly.
Step 7: Pay all the concerned parties as required.
Step 8: After the ownership rights have been transferred to you, get an adequate insurance plan for this residential real estate asset.
Final Word
In recent times, Gajuwaka has emerged as one of the major residential localities of the city of Visakhapatnam. Due to its thriving industrial cluster, shopping sectors, and state-of-the-art technological developments, this locality has managed to attract the attention of housing developers from all across the country. So, if you are considering entering the residential real estate market of this locality, it can be a beneficial investment for you in the long haul.
Frequently Asked Questions
What is the average price range of residential properties in Gajuwaka?
If you are considering purchasing residential real estate in Gajuwaka, an average cost for the same can cost you in-between ₹3,500- ₹5,500 per square foot. 
How far is the Visakhapatnam airport from this locality?
The Visakhapatnam Airport is around 3 kilometres from Gajuwaka.
What is the average return rate for residential real estate? 
In general, the average return on residential real estate investment tends to be at 10% over a period of ten years.