Guide for Firozabad Residential Real Estate Investment
11 min read • Updated 11 May 2023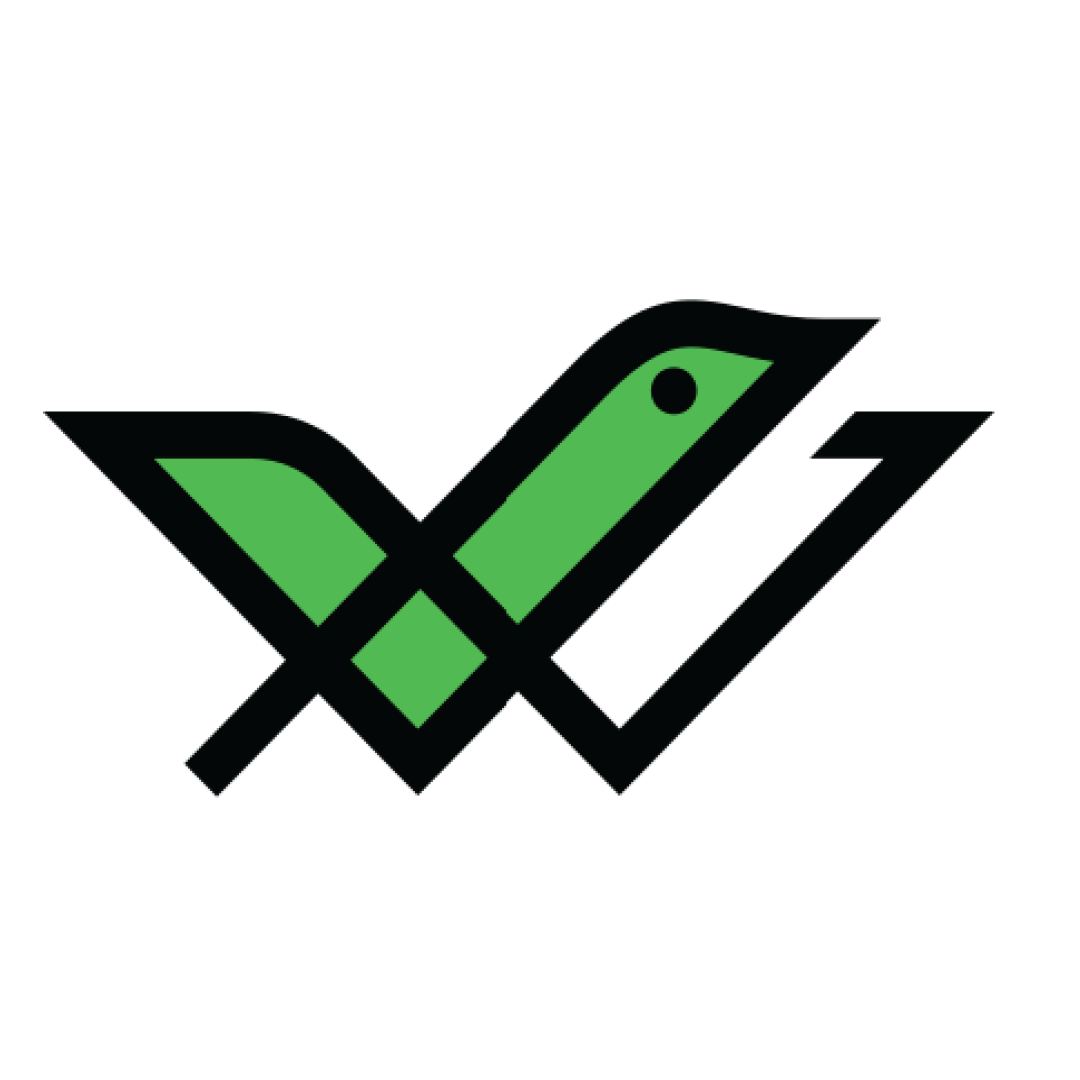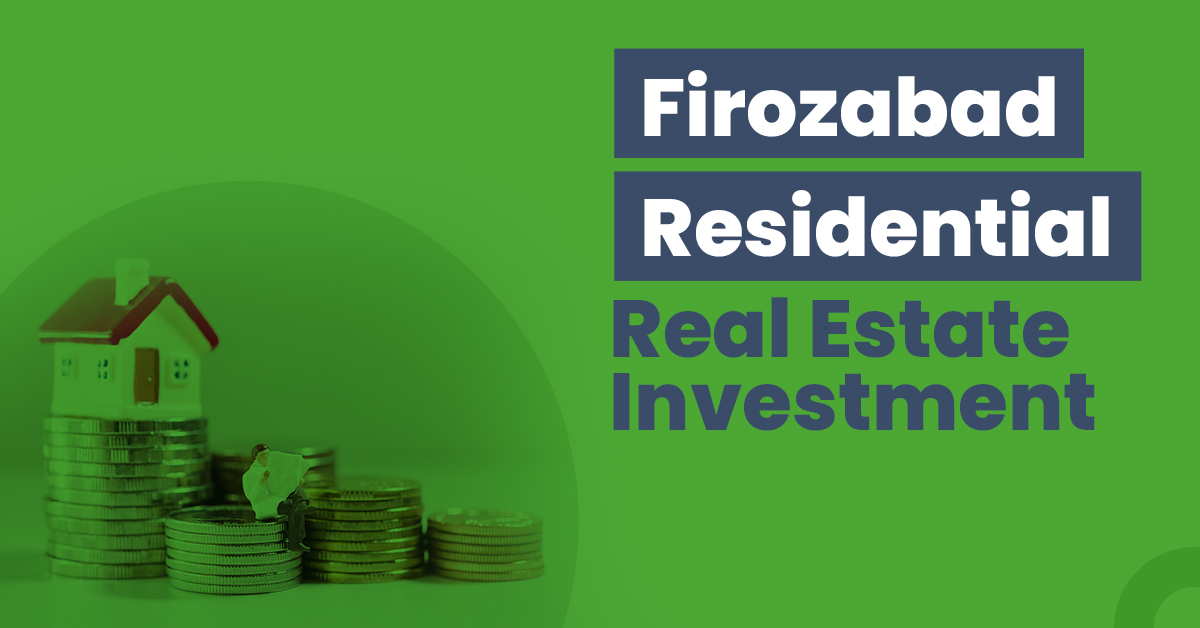 Firozabad, popularly known as the glass city of India and the city of bangles, was built by the Tughlaq king, Feroz Shah Tughlaq. It is located 40 km away from Agra and around 240 km away from Delhi. The city is renowned for its glass bangles and other glass products.
The city's glass industry continues to grow at an exponential rate and it is the home for millions of skilled craftsmen involved in the glass industry. There are approximately 500 small-scale glass factories in this region and nearly 50% of total production is exported to foreign countries. In addition, people of this city are employed in agriculture, handicrafts and various service-based sectors.
The city is enriched with culture and celebrates all types of festivals irrespective of religion. It is also famous for its mouth-watering delicacies, especially Chaat. You can find different varieties of delicious north Indian dishes across the city.
It is also well connected by a network of roads, railways, and airports. The availability of all sorts of amenities, and culture-rich densely populated area make Firozabad a perfect place to invest in a residential real estate space. Read on to learn how to invest in residential real estate in this city.
Top Reasons to Invest in Firozabad Real Estate
The following are a few important reasons why many residents choose to invest in residential real estate in Firozabad:
Firozabad is one of the major tourist attractions in the state of Uttar Pradesh. There are several holy places like temples, tombs, and mosques that attract people's attention. This includes Balaji Temple, Firuz Shah Tughlaq Tomb, Karoli Devi and Hanumanji Ka Mandir, Shanti Temple, etc.
There are also several prominent attractions nearby like the Taj Mahal in Agra, Mathura, Aligarh, etc. This leads to the high demand for residential spaces in Firozabad for tourist accommodations. You can make hefty profits by catering to this demand.
There are plenty of employment opportunities in Firozabad as the city's glass industry is thriving at an exponential rate and nearly half of the production is exported to foreign countries.
Besides its famous glass industry, this city produces handicrafts like toys, statues, lamps, etc. Other industries in Firozabad include packaging, chemicals and other services that cater to the city's industries. Therefore, small-scale industries in this region offer tremendous employment opportunities to the residents.
This region is well connected by all sorts of transport facilities like roads, railways, and airports. National Highway 2 (NH2) connects Firozabad with New Delhi.
The city also has well interstate connectivity with the rest of Uttar Pradesh. There are several Interstate Bus Services available between Firozabad and states like Rajasthan and Madhya Pradesh.
Within the city, people can easily travel via rickshaws, auto rickshaws, cabs, and bus services. The Firozabad Railway Station connects various important places in the country like Howrah, Patna, Mumbai, Kanpur, Jaipur, etc. There is another important junction nearby; the Tundla Junction is only 20 km away from Firozabad.
Residential Real Estate Investment Opportunities in Firozabad
Tundla is a small locality in the city of Firozabad which is adjacent to the National Highway (NH2). It is connected to the nearest city of metro Agra, which is 24 km away. It also has a major railway junction in the North Central Railway Zone and it is nearby to the Taj Yamuna Expressway.
The magnificent connectivity of this region makes it perfect for residential real estate investment. Prices of residential properties in this locality range from ₹14 lakh to ₹70 lakh.
The locality of Nai Basti is situated in Firozabad but it belongs to the Agra division. The nearest railway station is Makkhanpur Rail Way Station. The majority of the properties in Nai Basti are residential and their prices range from ₹20 lakh to ₹40 lakh.
Things to Consider before Buying a Residential Property in Firozabad
Following are some of the factors that you should consider before investing in a residential property in Firozabad.
All sorts of utility services should be available near the locality where you are looking for a residential property. So, when you look for an ATM, bank, police station, railway station, restaurant, or hospital, you should not have to travel far. Other social amenities like top-notch educational institutions and employers should also be available in the region.
It is always recommended that you check the authenticity of a real-estate project and its builder in the RERA portal. In many cases, it is found that property buyers get cheated or get into the trap of fraudulent builders. Also, make sure to check the records of a builder or developer's past projects and their completion time.
RERA or Real Estate Regulatory Authority is a statutory body formed in every state and union territory under the Real Estate (Regulation and Development) Act, 2016. These were established to bring transparency and accountability to the real estate industry.
Each and every builder and broker should register themselves on the RERA platform of their respective state. Therefore all the residential real estate properties in Firozabad should be registered on the RERA portal of Uttar Pradesh.
Stamp Duty in Firozabad
The stamp duty charges applicable in the state of Uttar Pradesh are as follows:
| | |
| --- | --- |
| Gender | Stamp Duty |
| Male | 7% |
| Female | 6% |
| Joint (Male + Female) | 6.5% |
| Joint (Female + Female) | 6% |
| Joint (Male + Male) | 7% |
Registration Charges in Firozabad
The registration charges applicable in the state of Uttar Pradesh are as follows:
| | |
| --- | --- |
| Gender | Registration Charges |
| Male | 1% |
| Female | 1% |
| Joint (Male + Female) | 1% |
| Joint (Female + Female) | 1% |
| Joint (Male + Male) | 1% |
Firozabad Commercial Real Estate Sector: What's the Forecast?
Firozabad is a tier 2 city and is one of the fastest-growing cities in the state of Uttar Pradesh. It is popular for its glass artworks and there are around 400 glass industries employing tens of thousands of skilled labourers.
There are some interesting tourist spots in Firozabad like Balaji Temple, Firoz Shah Tughlaq's Tomb, Jhoole Lal Mandir, etc. This region also has plenty of top-notch educational institutions like Amar Deep College, GS College of Education, Mahatma Gandhi College of education, etc. This increases the number of literate workforces in the city.
With the assistance and support of the State and Central Government, the city has developed to a larger extent in the past couple of decades. In 2022, the UP Government launched around 805 MSME projects in cities like Firozabad, Agra, Aligarh and Bareilly. Altogether, these projects will bring in investments worth ₹4,459 crore in the state.
To improve the transportation facilities in the state, the Indian Railways has approved the improvement of 149 railway stations in Uttar Pradesh, including the Firozabad station. This project will improve the existing railway infrastructure and enhance passenger comfort.
All of these measures will make this city ideal for residential real estate investment in the coming years.
Residential Real Estate vs Other Asset Classes
Discussed below is the comparison of residential real estate against other asset classes like gold, stocks, bonds, etc.
Residential Real Estate vs Bonds
Bonds are considered to be one of the safest investment options. You can earn a fixed interest over a set period. However, residential real estate yields way much higher returns than a bond. Unlike bonds, real estate investments carry the risk of missed payments and depreciation.
Are you looking for safe but sufficient returns? Here's a solution, check our homepage and start investing in top-quality bonds that offer fixed interest rates from 9% to 11% now.
Residential Real Estate vs Gold
Investing in residential real estate can yield higher returns than gold. However, gold is a highly liquid investment compared to real estate, where finding tenants is time-consuming. Gold investments also carry higher risks than real estate investments.
Residential Real Estate vs Commercial Real Estate
Investing in commercial real estate can fetch you higher returns than that residential real estate. Unlike commercial real estate, residential properties carry more tax benefits for investors. The rental income received from a commercial real estate is also higher but so are the risks of investments.
Residential Real Estate vs Mutual Funds and Stocks
Investments in mutual funds and stocks have the potential to yield exponential profits. However, they are volatile and subject to market risks. On the other hand, residential real estate is a much safer investment option though they are comparatively less liquid.
Furthermore, investing in mutual funds and stocks requires an individual to have insightful market knowledge, whereas anyone can invest in real estate by simply taking assistance from real estate consultants.
The following table compares residential real estate to other asset classes based on various parameters.
| | | | | | |
| --- | --- | --- | --- | --- | --- |
| Parameters | Commercial Real Estate | Stocks & Mutual Funds | Residential Real Estate | Bonds | Gold |
| Returns | High | High | Moderate | Moderate | Moderate |
| Liquidity | Low | High | Low | Moderate | High |
| Risk | Low | High | Low | Moderate | Low |
| Volatility | Low | High | Low | Low | Low |
| Ticket Size | High | Varies | High | Varies | Low |
Steps to invest in Residential Real Estate in Firozabad
Following are the steps that you can follow before investing in residential real estate in Firozabad:
Step 1: Firstly you should prepare a reasonable budget for your real estate investment by considering all the practicalities so that it becomes feasible.
Step 2: Shortlist some of your chosen residential properties which cater to all the basic amenities and also lie within your budget.
Step 3: Thirdly, shortlist the most desirable property and conduct an on-site inspection of the same. You can take the assistance of a real estate agent or broker who can provide you with some practical insights into the same.
Step 4: Make sure to check the authenticity of the property and the builder in the RERA portal to keep yourself safe from fraudulent practices.
Step 5: You should keep all the required documents ready and avail legal assistance to proceed through the documentation process. Also, make sure to check the documents offered by the seller.
Step 6: Pay the seller the mutually agreed amount and other applicable fees, including stamp duty, registration charges, and professional charges to finalise the deal.
Step 7: Most importantly you should get your property insured to hedge against the possible risks associated, to avoid massive financial loss.
Final Words
A thriving glass industry, the presence of prominent tourist attractions and the culture-rich population of Firozabad make the city an ideal place for real estate investment, especially for residential purposes. Before going for an investment in the region, you may want to take the assistance of a real estate agent or broker. Also, be mindful of checking the authenticity of the documents provided and the builder's reputation.
Frequently Asked Questions
What is the literacy rate in Firozabad?
The overall literacy rate in the city is 66.32% on average.  Out of this, 72.54% are literate males and 59.34% are literate females.  
What happens to my property if I die without a will?
In case of a person's demise, both their tangible and intangible properties will be distributed as per their will. If a person passes away intestate, their properties shall be distributed among the legal heirs as per the laws of the respective religion. For instance, if a Hindu person dies, their wealth will be distributed among legal heirs according to the Hindu Succession Act, 1956.
What are the documents required to register a property in Firozabad?
Purchasing a residential real estate property is immensely document orientated. Some of the documents required for purchasing a residential property are the original sales deed, property tax bills and the latest property register card issued by the Survey Department of Firozabad. Other documents required are NOC (No Objection Certificate), Encumbrance Certificate, building approval plan, passport and Aadhaar card.
What do mean by the sales deed?
A sales deed is a legal document that acts as proof that a buyer has purchased the said real estate property from the mentioned seller. This acts as legal proof of the rights and the ownership transfer of the property. Sometimes, it is often referred to as a final or conveyance deed.
Is investing in residential real estate a good idea?
Yes, investments in residential real estate can yield significantly high returns over a long time and provide a place to reside. However real-estate investments are comparatively less liquid. Furthermore, it can also provide investors with stable passive income from rents making it one of the safest and the most rewarding investments.