Financial Planning for Beginners
7 min read • Updated 18 January 2023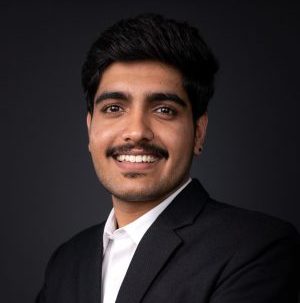 Financial planning is managing your finances and staying ahead of inflation effects smartly. If you want to save money and plan to achieve a significant financial objective like buying a house, you need to learn how to make a sound financial plan and grow your wealth.
An efficient financial plan includes several essential factors like regular investment, debt management and making emergency funds for any unforeseen situation. To learn the best ways to create your financial plan, follow the details below.
What Is Financial Planning?
Financial planning is the systematic process of evaluating an individual's current financial status and creating strategies to help them achieve their financial goals.
The process involves recording your financial inflow, outflows, and existing assets and organising them well to easily reach your financial goals. It also helps to keep track of your financial activities regularly.
Financial planning involves creating a financial roadmap for you with a budget that will let you meet your financial expectations. You can create a basic financial plan or hire a professional financial planner to design a customised one for a fee.
Why Is Financial Planning Important?
Financial planning is an organised way to manage your wealth. It takes you closer to your financial goals. Here are some benefits of making financial plans:
Tracking Your Finances and Activities
Remembering your upcoming financial commitments and tracing your past expenses is difficult. Financial planning helps you track all your financial activities and obligations and lets you plan for the future.
Helps to Achieve Goals
You have several life goals you want to fulfil in the future, like going on a world tour, having a family, or buying a house. Financial planning helps you to achieve these goals by improving your financial discipline and adequate savings.
For Emergencies and Retirement
A sound financial plan will help you face emergencies easily as you will have sufficient funds to tackle such situations. In addition, a long-term financial plan will let you enjoy your retirement without worrying about finances.
Helps to Build a Career
Financial planning gives you a clear idea of your financial situation and also gives you an idea about how much you need to achieve your goals. Hence with a good plan, you are motivated to advance in your profession. Financial freedom attained through perfect financial planning can be an excellent motivation to build a successful career.
Tax Management
Paying taxes and filing documents is a challenging task. Proper financial planning helps you manage your taxes better. You can also employ tax-saving measures such as diversifying your capital into tax-saving investments and reducing net tax liability.
It helps Avoid Unnecessary Splurging
People buy several things they do not require. Such expenses are a blow to your financial plan. Having a sound financial plan helps to avoid such expenses and prevents wastage. Modern-day marketing techniques can easily lure you into spending on unnecessary things, and proper financial planning will keep you focused on your financial goals.
Grows Your Wealth Over Time
One of the essential features of financial planning is that it helps grow your wealth over time because you can multiply your capital and generate additional passive income through savings and investments. In addition, saving tax and preventing wastage also saves your money.
What Are the Best Ways for Beginners to Create a Financial Plan?
Now that you know a financial plan is vital for your wealth and life goals, you should learn how to create one. Follow the list of factors given below to make an effective financial plan:
Step 1: Identify Your Personal Financial Statements
The first step towards a financial plan is to know your net worth. Make a record of your liquid cash, physical and intangible assets, regular income, etc. In addition, also record your everyday expenses, upcoming expenses and liabilities like loan repayments, if any.
Step 2: Set Your Financial Goals
Once you know your financial position, quickly identify your plans for the future. Estimate what you need to save to achieve your life goals.
Step 3: Plan a Budget
If you have an idea of your expenses and future commitments, you need to make a budget for your financial activities and stick to the plan.
Step 4: Track Your Financial Activity
After you have made a budget and a precise graph of your financial position, track your activities regularly, evaluate your shortcomings and make improvements accordingly.
Step 5: Risk management
Financial emergencies can diminish your wealth. Hence, it would help if you made your wealth risk-proof by getting applicable insurance. Get life insurance and health insurance for yourself.
Step 6: Invest Your Wealth
With proper financial discipline, you can save money and start investing. To get good returns on your capital, invest and diversify your money in different asset classes like equity, bonds, gold, real estate, etc.
Investing your wealth in equities will give you higher returns, offer passive income, and help you save on tax. However, you should only invest with thorough research and risk management. It is crucial to know the underlying risk related to your investment before investing
Step 7: Diversify
It will help if you diversify your wealth in several types of investments. In addition, it will help you balance the risks associated with your investments.
Tips to Follow for a Good Financial Plan
Besides creating a road map for your finances and practical strategies to boost your wealth, you should also consider some simple tips for a better financial plan. These are:
Avoid Impulse Buying
Never spend your money out of impulse; it will only increase your wealth misuse. Marketing strategies influence you to spend your money and buy their products. However, you should control your instincts and avoid unnecessary expenses.
Create Emergency Funds
Always have a financial backup for emergencies and unforeseen circumstances. Keep a separate account to use in case of emergencies. You can also allot a part of your total investments to such situations. Exhausting your current cash in emergencies affects your wealth negatively. Thus a financial provision will help you manage a crisis.
Negative Credit Score
Always keep and maintain a good credit score, as entities like banks and NBFCs offer better deals on loans based on your credit score. In addition, you get a lower interest rate for loans and other credit facilities.
Avoid Debt
Do not take loans and other forms of debt unnecessarily. It is best to avoid unnecessary obligations and the responsibility of repayment and interest. If you take a loan, manage it efficiently and pay your instalments on time.
Start Now
Time is an essential factor for investment and retirement planning. The more time you have on your side, your wealth can grow. Hence, create a financial plan and start investing your money. Investing in stable, less risky asset classes first and slowly diversifying with high rewarding and moderately risky asset classes is advisable
Final Thoughts
Financial planning is crucial in managing finances and getting closer to achieving your goals. To grow your wealth beyond savings, you need an effective financial plan. If you want an easy retirement and tackle emergencies, you need to reduce your expenses and grow your wealth with a diversified portfolio of investments. Follow the steps given above and start your financial planning.
Frequently Asked Question (FAQs)
Who is a financial planner?
Financial planning is a technical task that involves analysing financial components and a thorough understanding of the economy. Financial planners are experts who can create effective financial plans for individuals and provide them with a financial roadmap. These are professional finance experts who offer such services in exchange for a fee.
What are the types of low-risk investment instruments?
Some low-risk financial instruments are listed below:
-Public Provident Funds
-Fixed Deposits
-Recurring Deposits
-National Pension Scheme
-National Savings Certificate
What are the ways to avoid debt?
Here are some tips you can follow to avoid debt:
-Do not use credit cards unless necessary.
-Avoid spending more than you earn.
-Use cash in hand to make purchases.
-Do not buy out of impulse.
-Compare multiple options when making a purchase.
Which essential factors can affect your financial plan?
The crucial factors affecting your financial planning are:
-Health condition.
-Career choices.
-Age.
-Retirement.
-Family conditions and structure.