What are the eligibility criteria to open a Demat account?
5 min read • Updated 29 June 2023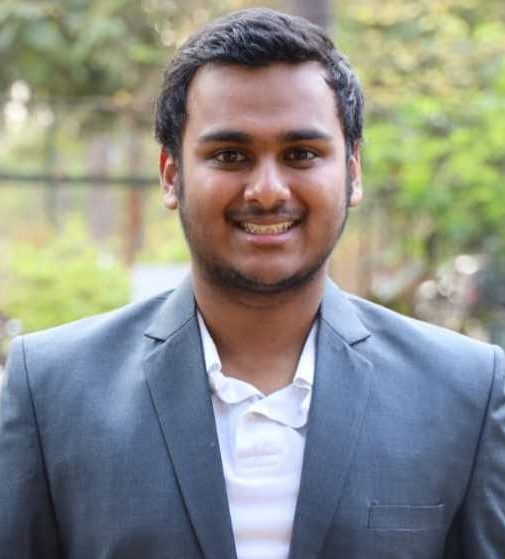 Demat accounts allow you to store shares, mutual funds, and ETFs in digital format, much like a bank account holds your cash. Introducing Demat accounts in India has brought several benefits, including safety from damage and theft that were commonplace with physical certificates of securities.
The Securities and Exchange Board of India (SEBI) has made it compulsory for everyone to open a Demat account to trade stocks. As of October 2022, the number of Demat accounts in India stands at 10.4 crores, up 41% from the previous year. With the popularity of Demat accounts, trading in Indian stock markets has become convenient, paperless and hassle-free.
Keep reading to know the eligibility criteria to open a Demat account.
How does a Demat account work?
 A Bank account and a Demat account operate very similarly. Individuals use Demat accounts exclusively to hold their shares and other securities, unlike a savings account which is used to hold money. Additionally, individuals hold these shares in Demat accounts until upcoming transactions.
After opening a Demat account, an individual receives a unique ID, which also functions as their account number/DP ID. They will also get credentials, including a user ID and password, to access their Demat account from any device. You must link a trading account to your Demat account to buy/sell shares.
An individual must first log in to their trading account to sell or purchase shares. Then, they need to put a "buy" or "sell" request in their trading account for a specific stock. Your depository partner (DP) will immediately forward this transaction information to the stock exchange.
If the individual wishes to purchase a specific share, the stock exchange will match their buy order with a corresponding sell order. Following this, it will send the order to a clearing house which will settle the transaction. For the settlement, buyers will get their Demat account credited with stocks debited from the seller's account and the money held with the DP will be transferred to the seller. This is how a transaction from one Demat account to another works.
What are the eligibility criteria to open a Demat account?
Contrary to popular opinion, it is not mandatory for an individual to be 18 years to open a Demat account. Minors can invest in a stock market using a Demat account if they have a PAN card.
A parent or guardian can open a Demat account for someone under the age of 18 by submitting the necessary documents. Until the account holder turns 18, the parent or guardian will be in charge of the Demat account.
When an account holder turns 18, he/she will receive a notification from the depository participant for a KYC procedure. This will allow a transfer of details, making the Demat account properly operational under its original owner.
Know Your Customer (KYC) Verification
Depository platforms undertake a KYC verification process before opening a Demat account. KYC is a mandatory step for the opening of a Demat account. To complete this process, applicants must upload scanned copies of their PAN or Aadhaar card and a passport-sized photo. 
Having a PAN card is necessary to open a Demat account. Some platforms may ask for real-time video verification to complete the KYC process.
What documents do I need to open a Demat account?
Here are some of the basic documents that you may need to open a Demat account:
Passport size Photo
PAN Card
Aadhaar Card
Voter's ID/ Utility bill/ Driving licence as address proof
Cancelled Cheque
Bank Statement
Copy of your signature
IT Returns or Payslip as income proof
What are the charges associated with opening a Demat Account?
Before opening a Demat account, one must be aware of the charges associated with it. A stockbroker levies certain charges on individuals for opening and operating a Demat account. These charges vary between platforms.
Find below some of the important charges that stockbrokers levy on Demat account holders.
When you open a Demat account for the first time, your stockbroker charges this fee. Many brokers offer nil account opening charges to entice customers.
Annual maintenance charges
Annual Maintenance Charge (AMC) is the yearly fee you must pay to maintain your Demat account. This is a mandatory charge irrespective of the transactions in the Demat account. 
This charge is debited from your Demat account every time an ISIN debit takes place.
To avail trading limits, you must pay pledging charges to pledge securities in a Demat account.
You need to pay these charges when you recover your pledged shares.
Final Word
This blog details the eligibility criteria you need to know to open a Demat account. However, before selecting a platform, consider verifying whether it is SEBI registered. Also, check which brokerage platform offers the lowest charges and the quality of its services.
Frequently Asked Questions
Who can open a Demat account?
Individuals who are minors, adults, NRIs and resident Indians can open a Demat account. Besides individuals, companies, banks, LLPs, and partnership firms are also eligible to open a Demat account. 
Can the address be changed in a Demat account?
Yes, you can change your address in your Demat account. All you need to do is submit necessary documents to the brokerage firm  providing a change of address form with a few self-attested documents like address proof and identity proof.