Documents You Must Check Before Buying a Resale Flat
10 min read • Published 11 November 2022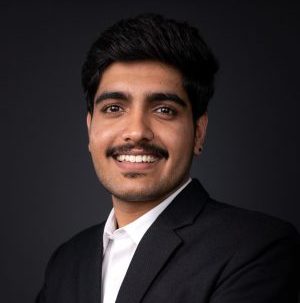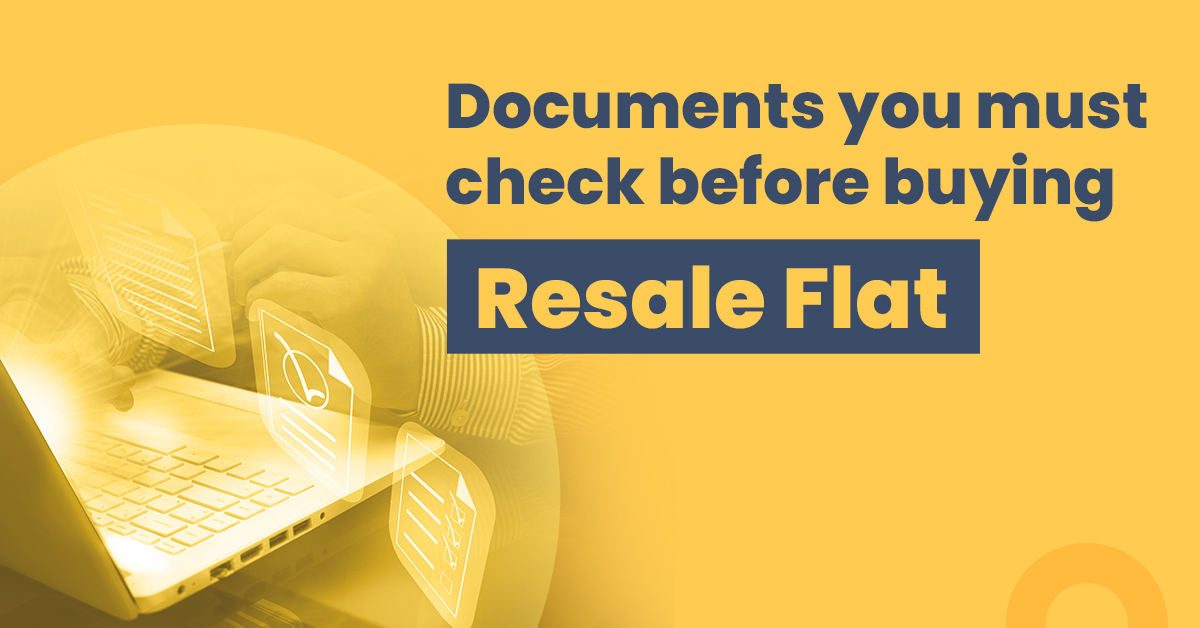 Do you want to buy a new home for your family? A viable option is the purchase of a resale flat. However, it is not that simple. There are a few things that you should consider while finalising your resale flat purchase. Additionally, you should also know about the documents to check before buying a resale flat. A flat is said to be put up for resale when the previous buyer of that flat is interested in selling it to a new buyer.
All You Need To Know About Buying A Resale Flat
A dream of owning a home for yourself and your family is a significant financial decision. However, with the primary real estate market, we should not forget about the resale or the secondary real estate market. Some sellers of resale flats offer flexible payment schemes as well as rapid moving in into the property. This is one of the most significant benefits you may get in a resale flat, and you do not have to spend much time waiting for the construction and remodelling work to conclude before moving in and settling down.
Things To Consider Before Buying A Resale Flat
Listed below are the important factors that every buyer should consider before buying a resale property.

Age Of The Property: This is vital in determining your purchase decision. A building 50 years or older may have several structural defects by now. Repairing these defects may take a lot of your time and money. In addition, it may be possible that you will have to rent another home during the renovation phase. This will lead to a struggle to move in from one home to another and make renewed rent agreements. So, it may not be wise to opt for such an old property.
Existing Mortgage Payment: Investigate thoroughly and determine if there are any dues payable to a lender by the seller. If the seller has copies of the property paper, there is a chance that the original documents are with the lender. So, check the original documents before purchasing the resale flat.
Transfer Fee and Re-Registration Fee: The amount for facilitating such formalities are high in certain jurisdictions. Consider them before purchasing. You will have to pay additional utility transfer fees in some areas. These include payment of deposits or transfer fees for gas, electricity and other utilities.
Brokerage Fee: Buying a new property from the developer does not involve brokers and brokerage fees. However, buying a resale flat may require a broker who acts as a middleman between the previous buyer and the potential buyer. Therefore, make sure to know about their brokerage fee and add it to your expense list.
Basic Amenities: Keep in mind that you check all the facilities your chosen area offers. These necessities include a hygienic and proper water supply, sewage facilities, a good parking area, proper security and an undisturbed electricity supply. It may be possible that an old building will not have facilities like a gym, swimming pool, garden and so on.
Other Things To Consider In Different Scenarios
In case of a cooperative society, ensure that there are no outstanding society fees by the previous owner of the flat. This is because you will have to pay the pending dues to register yourself as the new flat owner in their records.
In case of an apartment owners' association, you may have to follow certain rules and regulations. For example, if you want to buy two flats and merge them into one, ensure the regulations allow it. Additionally, the association levies certain charges per square foot. Make sure that the previous occupant has cleared them all. The builders form an association within four months after residents have occupied 60% of the flats. If you have purchased a comparatively new apartment, see that this association provision has been met.
In case of a development authority settlement (Authorities set up by State Governments), verify the age of the property and any resale restrictions that the authority may have imposed. For example, a restriction states that the owner can not sell the property before the completion of 3 years of purchase. Furthermore, check for any illegal modifications.
In the case of a privately built home, determine the property age, the total cost of ownership, a clear legal title and if the owner has any outstanding loans against this property.
Pros Of Buying A Resale Flat
Let's understand why buying a resale flat is a good idea:
Location And Ambience: A comparatively old property may be located in the city rather than the suburbs, where many newly built properties are located. Owing to this, they may have a good ambience and a better neighbourhood. The ambience and neighbourhood are considered good because they will already be adequately established.
No Need To Pay EMI Or Rent: When you buy a new home, you must keep paying EMI along with interest and the rent during construction. However, if you purchase an already constructed house, you will save on your rent expense..
Value Purchase: If the seller of the flat has a time restriction as he/she is in a hurry to sell the property, then there is a chance of getting the flat at a cheaper price. In this case, you will be able to save a decent sum of money. In such types of deals, sellers generally accept lower prices if you are able to meet the time constraints.
Cons Of Buying A Resale Flat
There are certain pitfalls that you must consider. Let's discuss these:
Building Age: It may not be a good idea to buy a resale flat in an old building. You may incur several expenses to make the property fit for your stay. It would be helpful if you choose a house that will cost you a minimum amount of money to renovate.
Building Dues: Make sure that the previous owner of the flat has cleared any dues related to the flat. If he has not, there is a chance that those dues may fall on you as you will be the new owner now.
No Personal Touch: Since the flat was occupied by someone else, they must have designed it according to themselves. Now, when you move in, you will have to live in a house constructed by their choice. However, if you are willing to change it, you will have to pay for the renovation that may cost you a considerable amount.
Low Home Insurance And High Down Payment: Since it is a resale flat, your insurance will be low. The companies calculate the amount based on the building age and tend to offer less insurance if there has been a natural calamity. Additionally, the down payment will be high when you buy a resale flat using a home loan. So, if a home loan is your only financing for your new home, it will be difficult for you to pay the down payment.
Documents To Check Before Buying A Resale Flat
Here is a list of the important documents to check before buying a resale flat:
Title Report: This is used to know the key legal details and history of the property. It features details like the encumbrance, expense rate, owner's name, loans and securities concerning the flat.
NOC From Bank: This is evidence that the property is not hypothecated under any bank loan. Check the dues and ask the seller to give you a No Dues Certificate from the bank.
A Building Approval Certificate: This certificate will ensure that the building has been constructed based on a plan that the Government and the residential society legally confirm. This will save you from any legal hassle in the future.
Encumbrance Certificate: This proves that the respective flat is free from legal and financial liabilities. It also has information about the previous owners of the flat.
Utility Bills: It is essential to check all the utility bills so that you know there are no dues from the side of the previous owner. These utility bills may be gas, electricity or water.
Tax Receipts: Taking a look at the latest tax receipts is essential. This will help you know that there are no tax dues from the previous owner's side, and they have cleared them all.
No Objection Certificate: Apart from a No Dues Certificate from the bank, check the NOC given by several authorities like the residential authorities, gas board, water board, power corporation and so on.
No Dues Certificate From The Society: In the case of a cooperative society, the owner should also take a No Dues Certificate from the society. This will ensure the previous occupant does not have any dues and complies with all the rules of the society.
Title Deed: A title deed acts as a confirmation of the transfer of ownership to the buyer. It offers information regarding the seller, home loan (if taken) and other details about the flat.
Sale Deed: A sale deed is evidence of ownership that you will use for further sales of the flat. After purchasing the flat, you must go to the Sub-Registrar's office to register your ownership. After the seller has transferred the flat title to you, you must get this deed as soon as possible.
Possession Certificate: In the case of a privately built house, the builder hands this certificate over to the first buyer. After you have taken physical possession of the flat, you should get this certificate from the previous owner.
Share Certificate: When you take a flat in a cooperative society, you should check this certificate. It shows that the seller has rightful ownership of the shares in society.
Conclusion
When buying a resale flat, you should get the apartment checked by the lawyers and keep a copy of the ownership papers with yourself. Buying a resale flat will require you to take the help of a broker, so make sure that your broker does not overcharge you in terms of fees. If you are taking a flat with furniture and appliances, ask the previous owner for the warranty papers for the appliances. And don't forget to check about all the factors discussed in this blog.
Frequently Asked Questions (FAQs)
Can I get a home loan to buy a resale flat?
Yes, various banks provide home loans for buying resale flats, and you can visit your bank's nearest branch to discuss your options.
Why do I have to check the tax receipts of the previous owner?
You should check the previous owner's tax receipts to ensure that they have no dues with the Government. This will save you from any future hassle.
How can I purchase a resale flat with a mortgage?
You will have to take a letter from the lender bank stating that the bank will pass on all the ownership papers and other documents to you once all the dues are clear.