Income Tax Return (ITR) documents differ according to the earning sources of the taxpayer. However, there are certain documents required for ITR filing that are mandatory for every taxpayer irrespective of the income sources.
In this article, we will discuss the list of some of the crucial income tax proof submission documents that you must have ready before beginning the income tax filing process.
Before we discuss in detail the documents needed for filing Income Tax Returns, let's us understand what is ITR filing and the benefit of filing timely income tax returns.
What is ITR Filing?
According to the laws and regulations governing income tax, every Indian citizen is required to pay tax on their earnings. Therefore, it's crucial to file your Income Tax Return (ITR) each year.
ITR is a form that an individual submits to the IT Department to file information about his or her income and taxes payable during that year. The information included in an ITR must be applicable for a particular financial year.
There are several documents required for income tax return. The taxpayer must ensure that all these are available as these are considered crucial income tax proof for submission.
Benefits of Filing ITR in Time
There are several benefits of filing ITR in time, some of which are as follows:
1. Claim Excess TDS
Even if your income is exempt from taxation or below the minimum threshold, tax may still be deducted from your salary, FD, or any other form of income.
For example, if the total income is under Rs. 2.5 lakhs, and you have received Rs. 1 lakh from a bank FD, the bank is required to deduct 10% tax on this amount. In this situation, by filing an ITR, the tax that was deducted will be refunded. Hence, a person must submit a tax return to claim any TDS that was not required.
2. Application for a VISA
Application for a visa is less likely to be rejected if ITR filing is done on time. Several countries now demand ITR for visas due to the rising security concerns.
For instance, even if you had no income during those three years, you must submit the IT returns of the previous three years when applying for a visa.
3. Acts as a Legal Document
The return that you submit can be used as identification proof. For instance, when applying for an AADHAR card or any other document. The government also recognises it as valid residence proof. ITR also acts as evidence of income. It includes a thorough list of all of your incomes and all the sources.
4. Setting off Losses
Filing a return, even if the tax liability is NIL, is necessary if you have a stock market loss that you would like to carry forward to the next year. If you want to offset those capital losses, you should file an ITR whether you make any profit or not.
5. Processing of Documents
The ITR is a crucial document for processing applications for many different purposes. For instance, when an individual applies for a home or auto loan, the bank requires copies of tax returns submitted to confirm the applicant's sources of income.
The income tax return is helpful when applying for credit cards, insurance, and other financial products in addition to loans. All financial institutions recognise it as a reliable source to check for income.
6. Avoid Taxes and Penalty
As per the Income Tax Act, if you earn more than the exempt amount, you must pay taxes. Therefore, if you are entitled to pay taxes on your income but do not file your income tax returns, you will be penalised. A fine of up to Rs. 5000 might be imposed by the income tax officer.
Documents Required for ITR Filing
Depending on your income sources, several documents are required. But regardless of the sources, there are some important documents that are required for every taxpayer. Here is a list of important documents.
1. Pan Card
If you are filing an ITR, this is the most important document. The name in the PAN card and in the ITR must match. Additionally, PAN is necessary for TDS deduction and must be linked to your bank account for direct deposit of income tax refunds (if any).
2. Aadhar Card
In accordance with Section 139AA of the Income Tax Act, a taxpayer must include information from his/her Aadhaar card while filing returns.Your income tax return can be electronically verified by linking your PAN and Aadhar with an OTP.
3. Form 16
Form 16 is another important ITR document and a mandatory document required for a salaried individual to file an ITR. This form contains information on the employee's salary as well as the amount of TDS deducted from it.
4. Bank Account details
As a part of the documents required for ITR filing, you must provide details of your bank accounts. The IT return must include information about your bank account, including your bank name, account number, and IFSC. If you have multiple accounts, you should disclose the details of all of them
5. Form 26AS
It contains information about all the taxes you have deposited against your PAN yearly. These include:
TDS deducted by the bank
TDS deducted by the employer
TDS deducted from your payments by other organisations
Advance taxes deposited by the individual
Self-assessment taxes paid by the individual
6. Details of Tax Saving Instruments
When filing your taxes, if you have any tax-saving investments like tax-saving FDs, ELSS, investment receipts, etc., you must have the relevant documents ready when filing taxes.
7. Details of Capital Gains
If you have sold any stocks, bonds, or other assets, you may have made or lost money on them. You must have supporting documents, such as broker statements and property sale deeds, for the same.
8. Foreign Income/Dividend Income
If, as a result of a job relocation or otherwise, you have income from a foreign country, you must have that information on hand and provide it when submitting your IT return. In addition, if you have shares or mutual funds that you have invested in and have received dividend income from those investments, you must provide that information as well.
9. Rental Income
If you receive any rental income from your home or other property, you must disclose it while filing your ITR. Additionally, you must request rent receipts from your landlord if you pay rent. These are not required to be included with documents required for ITR filing. They should be saved in case they need to be provided to your employer or the income tax department in the future.
Final Words
According to the Income Tax Act of 1961 and the Income Tax Rules of 1962, a specific set of documents required for ITR filing must be presented and kept as a proof. Every person who is qualified to pay income tax must do it and submit proper documents to the income tax department.
Depending on the amount of income earned annually as well as the sources of the revenue, such as business profit, salary, interest income, investment profit, etc., the income tax filing process and the supporting documents may vary.
FAQs
Can I file my ITR using both my PAN and my Aadhaar card?
Yes, as per the most recent laws, you may now file your income tax return using your PAN and Aadhaar card.
Do I need to provide any documents when I file my tax return?
No, you don't have to present any documents when you file your tax return. However, you might need to provide these documents if there is scrutiny.
Can I file my ITR without using Form 16?
The basic ITR filing form for salaried people is Form 16. If you are a salaried employee, you may find it challenging to submit an ITR without Form 16. Even if you don't have Form 16, there are now several additional documents that can be used as references when filing an ITR.
What documents are necessary to submit an ITR for agricultural income?
For filing agricultural income returns, no documents are required. However, you must include information in Schedule EI (Exempt Income) of the ITR form for exempt agricultural income.
What documents are needed to file an amended return?
When filing the revised return, the form used to file the original return and the documents pertaining to the details that need to be changed would be needed. Additionally, while filing a revised return, the original ITR's acknowledgment number must be provided.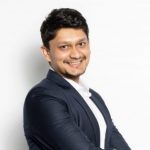 Animesh Gupta is a Chartered Accountant by profession and a NISM certified Mutual Fund Expert. He has over 4+ years of experience working in the Financial Services Industry. In his role at Wintwealth, he is part of the Credit and Risk team and evaluates the risk of the bonds available on Wintwealth's platform.
Was this article helpful?