Guide for Deoghar Residential Real Estate Investment
11 min read • Updated 11 May 2023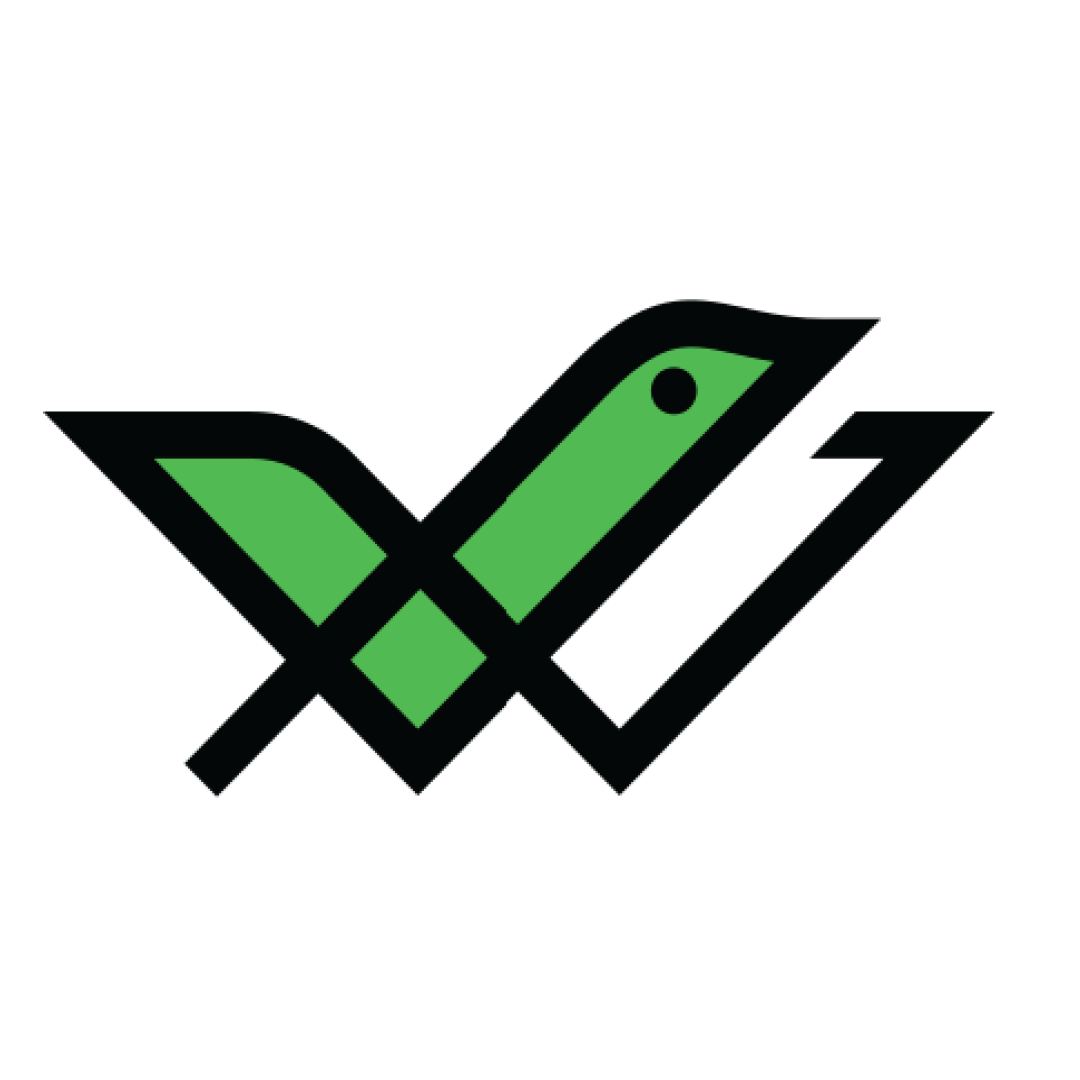 Located in the main district of the state of Jharkhand, Deoghar is a prime city that is famous across India for having Baidyanath Temple at its heart. It houses one of the 12 Shiva Jyothirlingas scattered all over India.
Apart from its tourist spots, Deoghar is home to diverse industrial sectors ranging from agro-based industries to electrical machinery and transport equipment making. It is also a mineral-rich district with coal, feldspar and quartz being the major ones. Additionally, Deoghar is home to various service enterprises ranging from the coaching industry to hotels and restaurants.
Therefore, people from all over the country, are gathering here in search of job opportunities. Hence, residential real estate developers are trying to profit from the increasing demand. For you, it can be beneficial to invest in it too.
Top Reasons to Invest in Residential Real Estate in Deoghar
There are various factors regarding Deoghar that can make your investment in the residential real estate sector fruitful. Here is a brief discussion of a few of them:
Having a rock-solid foundation for potential industrial growth, currently running industries with essential amenities, and a proper supply of resources is crucial to a district's long development. Deoghar surprisingly has all these aspects covered.
It has a diverse portfolio that includes 52 agro, 23 wool, silk and jute, 186 garments and embroidery, 164 wooden furniture, 32 chemical, 60 leather, 130 mineral, 88 engineering, 160 repairs and servicing, 62 metal and 200 more miscellaneous factories and elaborate workshops.
Furthermore, it is showing increasing potential in areas such as packaged food industry, Hostels and restaurants, Photography, printing press, beauty parlours etc. Considering the ongoing development and current state of this district, it can be very beneficial to invest in residential real estate in Deoghar.
Religious Significance and Tourism
Deoghar, or Baidyanath Dham, is a significant Hindu pilgrimage site where 7 to 8 million devotees come from all over India bringing holy water from the Ganges in the months between July and August. Being a tourist attraction and a place for devotees gives a place certain characteristics that make it in some respect better than other places.
This is a place having better community amenities, a lack of poverty, high rental remuneration and resale value, better infrastructure, proper transportation, better construction availability and more. So, one can easily settle in Deoghar with minimum effort. For the residents of the district and the city, these factors play a role in the betterment of their lives.
Investment Opportunities in Residential Real Estate in Deoghar
Here is a list of localities where you can plan on investing in residential real estate in Deoghar:
Williams Town is becoming a centre of attraction for a lot of people due to its inclusiveness that encompasses all aspects of better living. Due to this, many real estate developing agencies are taking interest in it.
To elaborate, Williams Town has all the amenities and some more that are necessary for supporting modern living. It has hospitals Rama Krishna Mission General Hospital, Hindustan Medial, and RKMV Hospital to name a few. Apart from that, offices, schools, factories, and recreational areas constitute this locality.
Castairs Town too is beaming with potential for residential real estate investment. Property developing agencies are heavily investing in this area due to several reasons, one of them being the quality of life.
Quality of life in a neighbourhood depends on certain factors. One the factors being the quality of the neighbourhood and the presence of necessary amenities is what makes this locality popular among its residents. Apart from a sound transportation system, this place has proper healthcare institutions, schools, offices, recreational areas, factories and so on.
Things to Consider Before Investing in a Residential Property in Deoghar
Here are some factors you have to consider before investing in residential real estate in Deoghar:
Real Estate Regularity Authority Act 2016 signifies transparency in the industry of real estate. The Indian Parliament has manifested this act in order to eradicate several undergoing issues and discrepancies in this sector.
The establishment of this act primarily aimed at the encouragement and safety of the homebuyers, as it ensured that a builder cannot charge a buyer for both the build-up area (carpet area of a home) and the super built-up area. Furthermore, it benefits a homebuyer in several ways. Therefore, prior to investing in Deoghar residential property verify RERA from the official RERA website of Jharkhand.
Reputation of the Property Builder
Before investing in a residential property you may run a thorough background check on the property builder. This is necessary as an investor has to ensure that the property stays usable for a long period and it is legally sound. With ready access to the internet, an investor can easily complete this task.
However, an on-site visit is the best way to find out if the building is made with the right kind of material with the right amounts that ensure a long maintenance-free life. So, giving the plot a visit is crucial to make the right decision.
Quality of the Neighbourhood
This is another crucial part that one has to think about before investing in a property. Residential property is heavily influenced by its surroundings. Hence, one has to find out about the locality and to do that people can take help from older residents of the neighbourhood and learn deeply about the place.
A location's up and downside can depend on several aspects such as its proximity to hospitals, police stations, schools and offices, the tendency of traffic jams, crime rate, and accessibility to parks, lakes and playgrounds etc. An investor has to consider these factors before making any decision.
Additional Costs Related to the Transaction
Investing in property involves multiple other charges that are not directly related to the price of the property. It is crucial to take them into consideration to calculate the initial investment and make an accurate assumption. During the calculation of a fiscal estimation, one has to keep in mind the following charges:
Registration and stamp duty
Brokerage fees
Charges for location preference
Annual maintenance charges
Parking fees
Peripheral expenses
GST
An inclusive calculation is mandatory before such an extensive investment.
Stamp Duty in Deoghar
In Deoghar, the stamp duty applicable are:
| | |
| --- | --- |
| Gender of Property Owners | Rate of Stamp Duties |
| Male | 4% |
| Female | 4% |
| Joint (Male + Male) | 4% |
| Joint (Male + Female) | 4% |
| Joint (Female + Female) | 4% |
Registration Charges in Deoghar
Here are the registration charges applicable in Deoghar:
| | |
| --- | --- |
| Gender of Property Owners | Rate of Registration Charges |
| Male | 3% |
| Female | 3% |
| Joint (Male + Male) | 3% |
| Joint (Male + Female) | 3% |
| Joint (Female + Female) | 3% |
Deoghar Residential Real Estate Sector- What's the Forecast?
The state urban development department has decided to turn Deoghar into a smart city. This will transform the city and its future tremendously. This city will be equipped with technologies that will enhance operations such as utility supply, garbage collection, traffic movement, social service management, environmental management and so on.
Furthermore, it will have a more developed infrastructure, reliable and cost-effective community services, enhanced economic growth potential, improvement of the local economy, increased job opportunities, streamlined transport system, more effective coping strategies for climate change, higher quality of management of resources and others.
As the government is trying to make Deoghar a smart city it is becoming more potent by the day and the demand for residential properties is ever-increasing.
Residential Real Estate vs Other Asset Classes
There are several asset classes apart from residential real estate that can bring high returns down the line. Here is a brief comparative study of these asset classes to provide a comprehensive understanding:
Residential Real Estate vs Gold
Gold can have various plus points when invested in, such as high liquidity, and greater flexibility over expenditure. However, its performance can be stalled for long periods.
In contrast, residential real estate does not have any such downsides. It fetches high returns and has associated tax benefits. Thus, investing in residential property can be very beneficial if you incorporate it carefully as its value gets continually increased.
Residential Real Estate vs Stocks and Mutual Funds
Making good returns on investment are equally viable for both of these asset classes. However, stocks and mutual funds can make it in a short period. This is not possible in the case of residential, but it offers security and stability which is a valuable point to an investor.
If your portfolio is not yet ready to face the volatility of stocks and mutual funds, it would be wise to invest in residential properties and have a steady flow of income.
Residential Real Estate vs Commercial Real Estate
Investors can face some problems while and after investing in commercial properties. For example, it takes a larger amount of investment for a commercial property and its long-term success depends on the success of the business that uses the property.
It is, generally, not the case with residential properties. It takes a comparatively lower amount of investment and as its residents use the property as their home, they are more prone to make steady payments. Additionally, a residential property comes with tax benefits.
Residential Real Estate vs Bond
Bond and residential real estate are two major examples of safe and profitable investments. Both are promising in their own ways like bond keeps the investor's capital investment safe and can provide predictable results if the investor continues till its maturity.
However, residential real estate can deliver higher returns in the long run. It is wise to use both kinds and diversify your portfolio.
To have a clearer picture at hand, here is the comparison study depicted at its bare bones:
| | | | | | |
| --- | --- | --- | --- | --- | --- |
| Parameters | Residential Real Estate | Gold | Stocks & Mutual Funds | Commercial Real Estate | Bonds |
| Returns | Moderate | Moderate | High | High | Moderate |
| Liquidity | Low | High | High | Low | Moderate |
| Risk | Low | Low | High | Low | Moderate |
| Volatility | Low | Low | High | Low | Low |
| Ticket Size | High | Low | Varies | High | Varies |
Therefore, if, apart from residential properties, you are considering investing in a safe, low-risk asset that offers a highly stable return you can browse our home page. Here, you can select a bond from a list of high-rated bonds that are trending in the market. There are no additional hidden charges involved. So, register now to start your investment journey.
Steps to Invest in Residential Real Estate in Deoghar
Here is a step-by-step guide on how to invest in a residential property in Deoghar:
Step 1: Create a budget for investment after completing the necessary calculations.
Step 2: Conduct an on-site inspection of the properties you have shortlisted.
Step 3: On the visit, try to figure out its future prospects by gathering information and knowledge from older local residents.
Step 4: Research thoroughly the real estate developing agency and their previous projects.
Step 5: Figure out the resale value of the property by consulting with a real estate expert.
Step 6: Choose which property you are going to invest in.
Step 7: Verify the RERA authentication of the building and complete the related paperwork.
Step 8: After you complete all the necessary transactions you become the legal owner of the property.
Step 9: Finally, look for an insurance plan for your new property.
Final Word
Deoghar is steadily developing and the demand for residential properties is more than ever. The presence of various amenities that make modern life more habitable is making this place a favourite for many people that have gathered there in search of jobs and a better living. Be it proximity to state-of-the-art healthcare or recreational facilities Deoghar can provide it all, making it suitable for massive investment opportunities.
Frequently Asked Questions
What are the nearest airport and railway stations to Deoghar?
To invest in or purchase a property one will need a set of documents ready. Here is the list: 
Stamp duty and registration charges payment receipt 
Property tax receipts
Completion certificate
Allotment letter
Possession letter
Sales deed
Copy of building plan
Sale agreement 
What documents may one need to purchase a property in Deoghar? 
To invest in or purchase a property one will need a set of documents ready. Here is the list: 
Stamp duty and registration charges payment receipt 
Property tax receipts
Completion certificate
Allotment letter
Possession letter
Sales deed
Copy of building plan
Sale agreement 
What is the population density in Deoghar? 
In the urban areas of the Deoghar district, the population density is 1961 /km2, and in the rural areas, the density is 526 /km2. The majority of the population lives in rural areas (approximately 12.3 lakh) and the rest (17% of the population or 2.6 lakh people) live in urban areas. 
What are the advantages of residential real estate investment in Deoghar?  
Here is a list of benefits one can have by investing in residential real estate in Deoghar. It is a safe investment, provides a substantial flow of income through monthly remuneration, offers tax benefits, holds appreciation of value and has leverage.