Commercial Real Estate Investment in Tumkur
12 min read • Updated 11 May 2023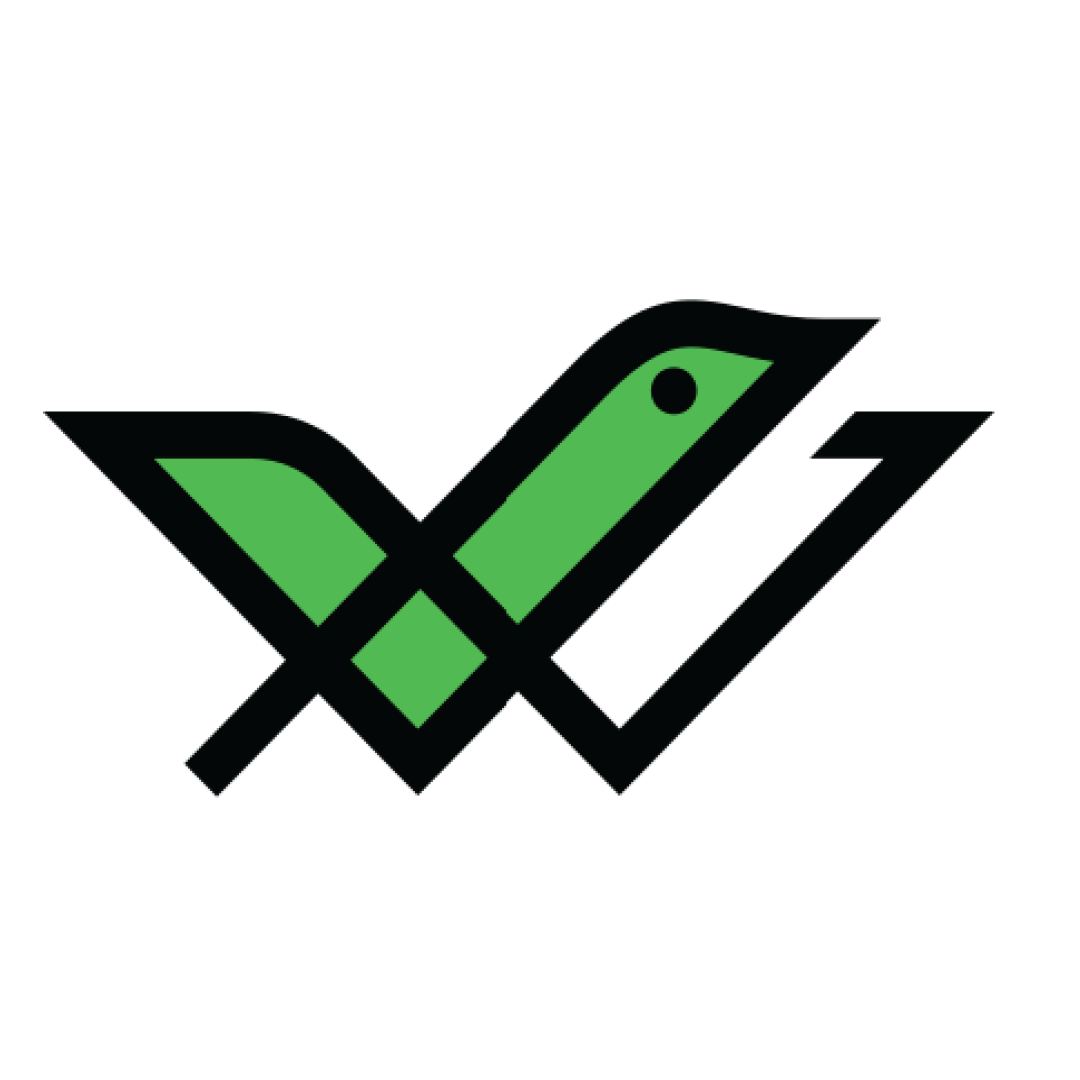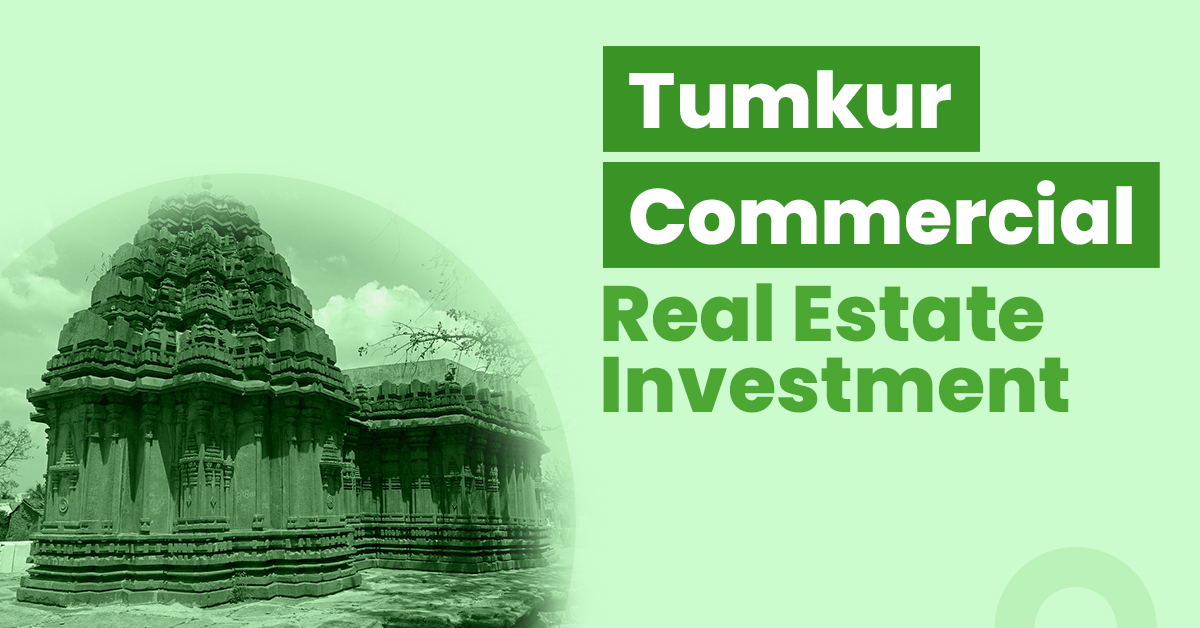 Tumkur is a renowned city in Karnataka, known for its educational hubs, industries and coconuts. Due to the ample availability of coconut trees and corporate office spaces, it is widely considered the coconut city and corporation city of Karnataka respectively.
The city is bounded by Chikkamangalore, Chitradurga, Hassan, and parts of Andhra Pradesh and Madhya Pradesh. The city is located just 70 km from Bengaluru, which makes it a preferred location for IT offices and various educational institutions.
As per government reports, Tumkur has an astounding 7 industrial areas, with over 22 large-scale industries and 27,841 registered MSMEs (Micro, Small and Medium Enterprises). The Gross Domestic Product (GDP) of the city is ₹60,45,184 lakh and has excellent prospects for setting up commercial businesses and workspaces.
In addition, Tumkur is home to the Devarayanadurga Hill Station, lush green forests and wildlife, and several prominent temples spread throughout the city. The rich culture, scenic beauty and temples attracted 2 crore domestic tourists in just 2016. Therefore, if you are looking to set up accommodations and restaurant chains for tourist hospitality, Tumkur can earn you lucrative returns.
Read our complete guide on Tumkur commercial real estate investment.
Top Reasons to Invest in Tumkur Real Estate
Here are some distinct factors that make commercial real estate investments in Tumkur worthwhile:
Commercial and Educational Hub
Tumkur's economy primarily depends on agriculture, with over 67,359 hectares of cultivable land. However, in recent years, several IT and manufacturing industries have cropped up in the city, due to the offered infrastructure and amenities. Some of the prominent IT companies and industries in Tumkur are WIPRO, TVS Electronics, H&R Johnson Ltd. HMT Watches Ltd., Weinnerberger Brick Industry, etc.
Tumkur has earned its name amongst the best educational hubs in Karnataka and India. Some of the prominent educational institutions in the city are Tumkur University, Sri Siddhartha Medical College, Siddaganga Institute of Technology, etc. These educational institutions are visited by students from varied parts of India, opening a lucrative opportunity for student accommodations and allied academic businesses.
Furthermore, the city also excels in the textile and handloom industries, which majorly contribute to the city's economy. The location of the city and its vicinity to the city of Bengaluru and Mangalore sea port makes it one of the most demanding cities among commercial real estate investors.
Location and Connectivity
Tumkur offers a sustainable environment for industrial units by offering transportation infrastructure for seamless operations. Tumkur lies 65 km from the capital city, Bengaluru, which is one of the largest IT hubs in India. National Highway (NH)-4, NH-206, and NH-8 pass through the city catering to wider inter and intra-city connectivity.
The nearest airport is the Kempegowda International Airport which is accessible for commercial flights through terminal 2. It offers direct connectivity to some of the major cities in India and abroad. It is located around 80 km away from the city. The nearest accessible seaport to Tumkur is the Mangalore seaport, which has a carrying capacity of 44 million tonnes.
Lastly, the Tumkur or Tumakuru Railway Station connects the city to Puducherry, Hubli, Chennai, Ajmer, Mysore, and Bangalore. It is the largest train station in the district with 3 platforms and an average traffic of 63 unique trains on a daily basis.
Therefore, the import and export of raw and finished goods are extremely convenient for commercial businesses and industries in Tumkur. Moreover, the city has easily accessible public transport, including cabs and buses from the capital city, which make it a great location for businesses.
Commercial Real Estate Investment Opportunities in Tumkur
Some prominent localities to look out for while investing in Tumkur commercial real estate are as follows:
Satyamangala is a famous locality in Tumkur, known to host one of the 7 major industrial areas in the city. If you are looking to set up a chemical, plastic or petroleum product industry and manufacturing unit, you can trust Satyamangala. An industrial unit situated in the locality will have all the required amenities and commercial infrastructure like highway connectivity, and proximity to nearby localities.
You can also choose from ample office spaces available for rent, to commence business. The average price of commercial real estate in this locality is around ₹4.5 crore.
This locality is located 64 km from the Kempegowda International Airport. Therefore, commercial flights are more easily accessible and convenient. You can also access 4 railway stations within a 10 km vicinity namely, Hirehali, Kyatsandra, Dobbspet, and Nidvanda.
Hirehalli is surrounded by Nelamangala, Magadi, and Madhugiri which are some of the other known cities with large marketplaces. Therefore, if you are looking for a locality with well-established inter and intra-city connectivity, Hirehalli can be a perfect fit for your requirement.
The average cost of a commercial property in Hirehalli is around ₹2.5 crore.
Things to Consider before Buying a Commercial Property in Tumkur
Before you choose a commercial property to invest in, check the following pointers that your investment holds high future potential.
Availability of Utilities
Setting up an industry or workspace requires ample electricity and water to execute operations. Furthermore, it is important to ensure that the utility supply is seamless, as an abrupt hindrance in water or electricity can incur massive losses for a business.
You can check if a given property is providing high-quality amenities by visiting the site, or by analysing the reviews submitted online.
Transportation Facilities
Transportation is one of the most important criteria when it comes to choosing an ideal location for a business, whether it is a small shop or a large-scale industry. The availability of national highways, railways, and airports in and around the locality, can help you expand your business connectivity to far-off cities, states or even abroad.
Furthermore, access to highways and railways can reduce congestion, benefiting commercial transit for customers and employees. Therefore, while you are selecting a commercial real estate, make sure that it is properly connected to broad and well-maintained highways or a railway station.
Every city and locality has a distinct topography, geographical features and demography. Having adequate knowledge of the prevailing industries can help you determine if your business will flourish in a given locality.
You can do so by researching what types of raw materials are available in and around the city. For example, Tumkur has abundant availability of coconut. Therefore investing in commercial spaces for agro-based industries and food-processing units can be highly profitable.
The Real Estate Regulatory Authority (RERA) is a regulatory body formed under the Real Estate (Regulation and Development) Act 2016. It promotes transparency in the real estate industry by keeping accurate records of all registered builders and real estate projects in a state.
You can verify your builder's legitimacy in Tumkur by visiting Karnataka's official RERA portal.
Stamp Duty in Tumkur
The stamp duty rates in Tumkur for commercial real estate are as follows
| | |
| --- | --- |
| Category | Stamp Duty Rate |
| Properties worth below ₹20 lakh | 5% |
| Properties worth between ₹21 to ₹45 lakh | 3% |
| Properties worth above ₹45 lakh | 2% |
Registration charges in Tumkur
The table below lists the registration charges as per the specified property price in Tumkur:
| | |
| --- | --- |
| Category | Registration Charges |
| Properties worth below ₹20 lakh | 1% |
| Properties worth between ₹21 to ₹45 lakh | 1% |
| Properties worth above ₹45 lakh | 1% |
Tumkur Commercial Real Estate Sector: What's the Forecast?
After the ease of restriction on trading iron ore, Tumkur has caught the eyes of large-scale investors looking to establish and upgrade iron-ore production units. Furthermore, you can note the fact that Tumkur has recently expanded its iron ore production to 15 million tonnes, an upgrade from the previously recorded production capacity of 7 million tonnes. Therefore, the prospects for iron ore-producing industries in Tumkur are considerably high.
Furthermore, the Centre has sanctioned the development of an industrial corridor in Tumkur, which would lie close to NH-48, and the Andhra Pradesh – Karnataka state border. The project is estimated to cost around ₹1,701.81 crore and is expected to boost the economic activity in the city.
Vasanthanarasapura, in Tumkur, has already been marked for the development of a 9,629-acre large industrial hub, and it will be part of the Chennai-Bengaluru Industrial Corridor.
Lastly, as per reports, the Karnataka government has decided to establish mega Textile Parks in 3 cities namely Vijayapura, Kalaburgi and Tumkur. The project is expected to encourage small-scale textile traders and artisans. The Department of Handlooms and Textile has set plans to involve third-party sellers like Flipkart, Amazon, etc. to expand business services.
All of these developments highlight the expected growth in Tumkur's economy in the coming years. With many small and large industries set to emerge in this city, commercial real estate investments would likely be worthwhile.
Commercial Real Estate vs Other Asset Classes
The following section compares commercial real estate with other asset classes based on various parameters:
Commercial Real Estate vs Gold
Gold is a relatively safe commodity that provides returns through capital appreciation. Gold is regarded as a safe haven asset in times of economic uncertainty. Over the long term, commercial real estate provides higher returns compared to gold though it carries higher short-term risks. Moreover, you can earn income from rent from real estate.
Commercial Real Estate vs Bonds
Bonds are securities issued by corporations to the general public for money borrowed in exchange for a fixed interest payment. Therefore, it is a comparatively safer mode of investment, whereas commercial real estate bears the risk of untimely rent payments from tenants. However, commercial real estate yields much higher returns than bonds.
If you want to invest in bonds offering interest rates of up to 11%, check out our homepage and explore the top-quality bonds for your short-term investment plans.
Commercial real Estate vs Residential Real Estate
Commercial real estate has the potential to yield higher returns and passive income compared to residential real estate. However with residential real estate, one can avail tax benefits under various sections of the Income Tax Act, which is not the case for commercial real estate. Furthermore, in most cases, furnishing and equipping commercial real estate requires higher capital investment than residential real estate.
Commercial Real Estate vs Mutual Funds and Stocks
Mutual Funds and stocks are high-risk, high-return assets. Therefore, even though they can earn significantly higher profits, they are subject to higher market risk and may incur equivalent losses. In contrast, commercial real estate is a much safer asset. Furthermore, investing in mutual funds and stocks requires intensive research on the part of the investor, unlike commercial real estate.
Here is a table comparing commercial real estate to other asset classes based on selective parameters
| | | | | | |
| --- | --- | --- | --- | --- | --- |
| Parameters | Commercial Real Estate | Stocks & Mutual Funds | Residential Real Estate | Bonds | Gold |
| Returns | High | High | Moderate | Moderate | Moderate |
| Liquidity | Low | High | Low | Moderate | High |
| Risk | Low | High | Low | Moderate | Low |
| Volatility | Low | High | Low | Low | Low |
| Ticket Size | High | Varies | High | Varies | Low |
Steps to invest in Commercial Real Estate in Tumkur
Here are the steps you may follow to start investing in Tumkur commercial real estate:
Step 1: Assign a suitable budget to purchase commercial real estate, after carefully analysing your finances.
Step 2: Make a list of commercial properties based on their localities and the amenities offered.
Step 3: Narrow down the list by selecting the best real estate that fits well with the kind of industry you are associated with, keeping all the basic commercial amenities under consideration.
Step 4: Once you have finalised a commercial property, check all the required official documents to ensure seamless processing.
Step 5: Assign a legal assistant to proceed through the documentation to avoid any discrepancies related to the paperwork.
Step 6: Complete the documentation and handover process by paying for the property and all the liable taxes including the professional assistance fee.
Step 7: Once the property is registered in your name, get it insured to cover yourself from any financial losses in the event of a mishap.
Final Words
The two main factors responsible for flourishing commercial real estate are location and transport infrastructure. Luckily, Tumkur caters to all modern commercial amenities and infrastructure and has excellent geographical features to sustain IT and agro-based businesses. Moreover, the government's consistent effort to uplift Tumkur's commercial infrastructure makes it one of the most desirable cities among commercial real estate investors.
Frequently Asked Questions
What is the benefit of investing in commercial real estate?
Commercial real estate can earn a high and steady rental income. It can help you establish office spaces, industries and hospitality services. Furthermore, commercial real estate has scope for excellent appreciation, if efforts are invested in making effective improvements.
What are the liable taxes that I need to pay on commercial real estate?
Other than the mandatory stamp duty, you will need to pay for Goods and Services Tax (GST) at 18% of your annual income if it exceeds ₹20 lakh per annum. Furthermore, the profits earned on the selling of commercial real estate held for more than 24 months are taxable at a flat rate of 20%.
What are the major crops grown in Tumkur?
Ragi and groundnut are the major crops grown in Tumkur and together, they comprise about 70% of the cultivable area. Other crops widely grown in Tumkur are maize, paddy and red gram.
Do I need to pay for both stamp duty and registration charges?
Yes, you will have to pay for both stamp duty and registration charges. Stamp duty is a legal tax that has to be paid to the State Government as evidence of property handover, whereas you will need to pay registration charges to get the property registered in your name.