Commercial Real Estate Investment in Rampur
10 min read • Updated 11 May 2023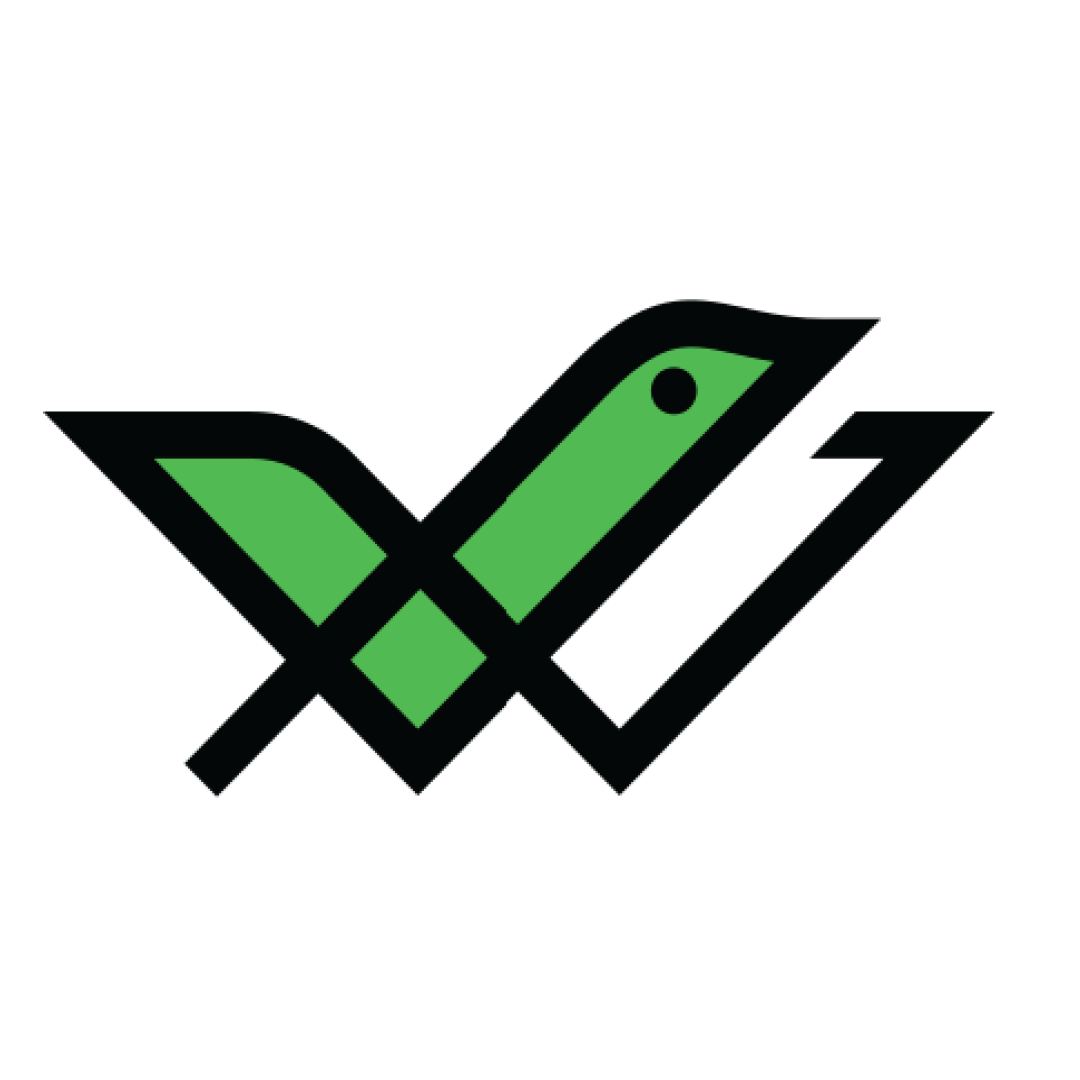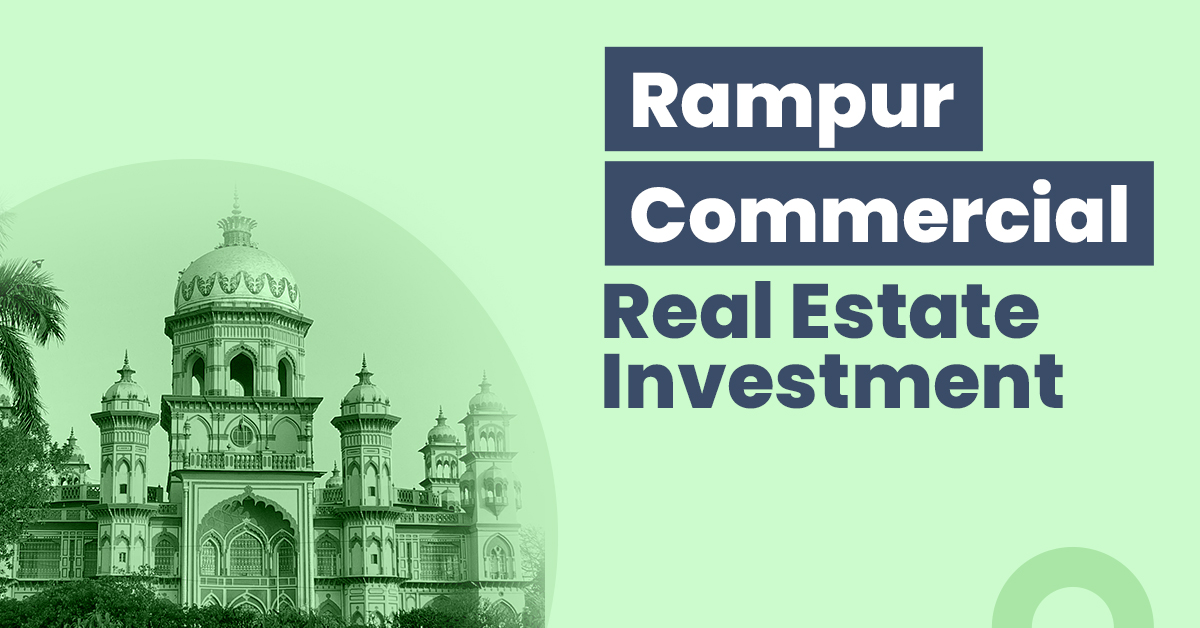 Rampur is a city in Uttar Pradesh known for its historical relevance and tourism industry. This city is situated near National Highway 24 and is surrounded by Moradabad in the West, Barreily in the East, Udham Singh Nagar in Noth and Baduan in the South. As a town depending majorly on agriculture, there are vast stretches of agricultural lands surrounding Rampur.
Furthermore, one can explore several forts and indulge in delicious cuisines on their visit to Rampur. Besides tourism, Rampur is known for its agro-based industrial units that manufacture everything from Rampur whiskey and wine to Mentha oil and sugar refineries. Other commercial ventures in this city include textile weaving, cotton manufacturing, kite-making, agricultural implement manufacturing and brick kilns.
With the growth of urbanisation and tourism, this city is witnessing development in infrastructure and attracting more and more real estate investors. Keep reading to know the benefits of investing in Rampur commercial real estate.
Top Reasons to Invest in Rampur Real Estate
Here are the top reasons for you to consider investing in commercial real estate in Rampur.
As a city evolving towards full urbanisation, Rampur is witnessing steady growth in modern infrastructure. There are several showrooms, malls, gymnasiums, cafes and restaurants spreading across this city. This opens up opportunities for both foreign and local investors to invest in commercial properties for beauty parlours, salons, and well-equipped gyms.
Owing to its regal past, Rampur attracts several explorers of history to the city. It is home to various forts, ancient handicrafts and old bazaars that thrill locals and tourists alike. The development of tourism also opens up the scope for various real estate investments. As a real estate investor, you can invest in resorts, hotels, cafes and souvenir shops to earn good returns in this city.
Rampur is famous for its whiskey and wine. The largest liquor company in this city is Radico Khaitan Ltd. and it's famous for its Indian Made Foreign Liquor (IMFL). The company has a yearly production capacity of 125 million litres.
There are also several prominent oil companies in Rampur. Supermint Exports is the leading manufacturer and exporter of natural essential oils and it has one of the best-quality testing labs in the country. These prominent brands support the establishment of allied industries and businesses in Rampur.
Commercial Real Estate Investment Opportunities in Rampur
Here are a few localities in Rampur to consider investing in commercial real estate.
This area lies close to the National Highways- 9 and 87. Koyla offers connectivity to other adjoining cities of Uttar Pradesh and Uttarakhand. Furthermore, there are efficient healthcare facilities and ATM services in Koyla to support the urgent need of residents.
You can invest in commercial lands for resorts, hotels or malls for high returns. Property prices in Koyla start from ₹6.15 crore approximately.
The Civil Lines locality lies near NH-24 and Moradabad in Rampur. You can access other parts of Uttar Pradesh via the Rampur Railway Station and Rampur Bus Stop. This place also offers excellent healthcare facilities to residents of Civil Lines and neighbouring areas like Gayathri Puram Colony and Ajithpur.
You can invest in retail stores, hotels, banquets, office spaces or commercial plots in and around Civil Lines. Property prices in Civil Lines start from ₹20 crore approximately.
Things to Consider before Buying a Commercial Property in Rampur
Here are certain points you must consider before you invest in commercial real estate in Rampur.
Your budget plays an essential role in determining whether investing in a commercial property is healthy for your finances or not. Therefore, consider being clear about your budget before starting your property search.
This will also let you decide whether you need any loans to support your payment or not. Also, if you require a loan, consider computing your monthly EMIs beforehand. This will help plan your finances in a better manner so that you can pay your EMIs on time and focus on growing returns from your commercial real estate.
If you are purchasing an under-construction property, consider verifying the builder's credibility. For this, you can cross-check the documents that your builder provided to you. Make sure to check their previous projects and their completion time as well.
You can also contact the builder's previous customers to get feedback on the builder's abilities and past behaviour. You should also know that properties made by reputable developers are likely to attract better prices on the market.
The Real Estate (Development and Authority) Act, 2016, helps safeguard your finances from fraudulent activities. To maintain accountability and transparency in the real estate business, a statutory body called Real Estate Regularity Authority (RERA) was formed in every Indian state. Under the Act, all commercial and residential properties must be registered under the RERA portal of respective states.
Following this norm, all brokers and builders of Rampur must register their properties under the Uttar Pradesh RERA portal. You can check the authenticity of your shortlisted properties here before purchasing one.
Stamp Duty in Rampur
The table below highlights the stamp duty charges applicable on the purchase of commercial properties in Rampur.
| | |
| --- | --- |
| Category | Stamp Duty |
| Male | 7% |
| Female | 6% |
| Male + Male | 7% |
| Male + Female | 6.5% |
| Female + Female | 6% |
Registration Charges in Rampur
| | |
| --- | --- |
| Category | Registration charges |
| Male | 1% |
| Female | 1% |
| Male + Male | 1% |
| Male + Female | 1% |
| Female + Female | 1% |
Rampur Commercial Real Estate Investment Sector: What's the Forecast?
To ensure proper commutation and connectivity for locals and tourists, Uttar Pradesh Government is focussing on infrastructural developments in small towns like Rampur.
For instance, they undertook an initiative to install 82 solar lights worth ₹16 lakh on the Haroli-Rampur bridge. This is a major initiative from Public Works Department (PWD) to improve inter-state travel between Uttarakhand and Uttar Pradesh. Projects like these have a positive impact on the city's real estate sector.
Furthermore, local industries have invested ₹382 crore to develop Rampur and help this city grow and regain its past industrial glory. This includes investments made by several mentha oil factories wishing to expand their facilities. The UP Government aims to raise around ₹1,000 crore by February 2023 through the Global Investors' Summit.
As Rampur opens up new opportunities for real estate investment, you can earn substantial gains by investing here. Furthermore, with the development of tourism in Rampur, you can invest in commercial properties like hotels, resorts, homestays and showrooms. This will help you earn a stable and high rental gain as more and more tourists visit the city.
Commercial Real Estate vs Other Asset Classes
Here are the differences between commercial properties and other asset classes based on their ROI.
Commercial Real Estate vs Residential Real Estate
Commercial real estate is more expensive and offers higher returns than residential properties. However, owing to their high prices, finding tenants for commercial properties is a time-consuming job. This is not the case with residential properties but they offer comparatively lower returns.
Commercial Real Estate vs Bonds
Commercial properties help you fetch higher returns than bonds. Also, bonds are less risky than commercial properties. However, both commercial properties and bonds are excellent sources of passive income.
If you wish to invest in low-risk bonds and earn decent returns, explore our home page. Here, you shall find top-rated bonds trending in the market currently.
Commercial Real Estate vs Stocks and Mutual Funds
Stocks and mutual funds are volatile; their value fluctuates with market movements. As a result, you can face massive losses or earn high returns from equity investments. Therefore, consider gathering knowledge of this marketplace before investing.
Commercial real estate on the other hand is comparatively less risky and brings in decent returns over time.
Commercial Real Estate vs Gold
Gold investments are more liquid than commercial real estate. This is because; purchasing and selling gold is easier than commercial properties. Also gold is fit for investors looking for both long and short-term investments. On the other hand, commercial properties are fit for long term investments only. However, you can gain more returns by investing in commercial properties.
The table below compares asset classes based on their liquidity, volatility, risks and ticket price.
| | | | | | |
| --- | --- | --- | --- | --- | --- |
| Parameters | Residential Real Estate | Stocks & Mutual Funds | Gold | Commercial Real Estate | Bonds |
| Returns | Moderate | High | Moderate | High | Moderate |
| Liquidity | Low | High | High | Low | Moderate |
| Risk | Low | High | Low | Low | Moderate |
| Volatility | Low | High | Low | Low | Low |
| Ticket Size | High | Varies | Low | High | Varies |
Steps to Invest in Commercial Real Estate in Rampur
The steps to invest or purchase a commercial property will vary between brokers and sellers. However, you can consider following these basic steps to complete your investment in an organised manner.
Step 1: Fix a budget to invest in a commercial property in Rampur.
Step 2: Shortlist a few locations based on your requirements.
Step 3: Conduct on-site research to analyse the ground situation.
Step 4: Finalise and purchase a property after checking its RERA authenticity.
Step 5: Make the necessary payments to transfer the property under your name.
Step 6: Collect the necessary documents like the sale deed and Encumbrance Certificate.
Step 7: Pay the seller along with all necessary charges like stamp duty and registration charges to transfer the property under your name.
Step 8: Consider paying the service charges to brokers or real estate consultants (if any).
Step 9: Purchase an insurance policy to cover the commercial property from any major damage. This will help protect your finances in the long run, if such a situation arises.
Final Words
Due to the rapid urbanisation in Rampur, the opportunities in the real estate market have improved considerably. Before purchasing a commercial property in this city, consider conducting a thorough on-site survey of the locality. Also, you can choose to seek assistance from real estate agents to know about the prospects and projections of the place. This will help you make an informed decision before purchasing commercial real estate in Rampur.
Frequently Asked Questions
What documents will I receive on the purchase of commercial property?
On purchasing a commercial property, you receive a set of documents highlighting your ownership over that commercial real estate. These include a sale deed, encumbrance certificate, power of attorney, mother deed, and building approval plan. 
Is the sale deed and title deed the same?
A sale deed is a legal contract that documents the transfer of ownership from the seller to the buyer of the property.  After the sale deed is registered as a legal contract, it becomes a title deed. Therefore, most often, these terms are used synonymously.
What are the commercial properties I can invest in Rampur to earn good returns?
To earn substantial returns, you can choose to invest in commercial properties like gyms, salons, malls, showrooms, retail stores and hotels.
Why should I invest in commercial properties in Rampur?
Commercial properties in Rampur can earn considerable returns as the city has a well-developed industrial sector. Moreover, this city may witness growth in the coming years due to an increase in commercial investments. As an owner of a commercial property, you can get a steady income by renting/leasing commercial space in Rampur.