Commercial Real Estate Investment in Ooty
11 min read • Updated 11 May 2023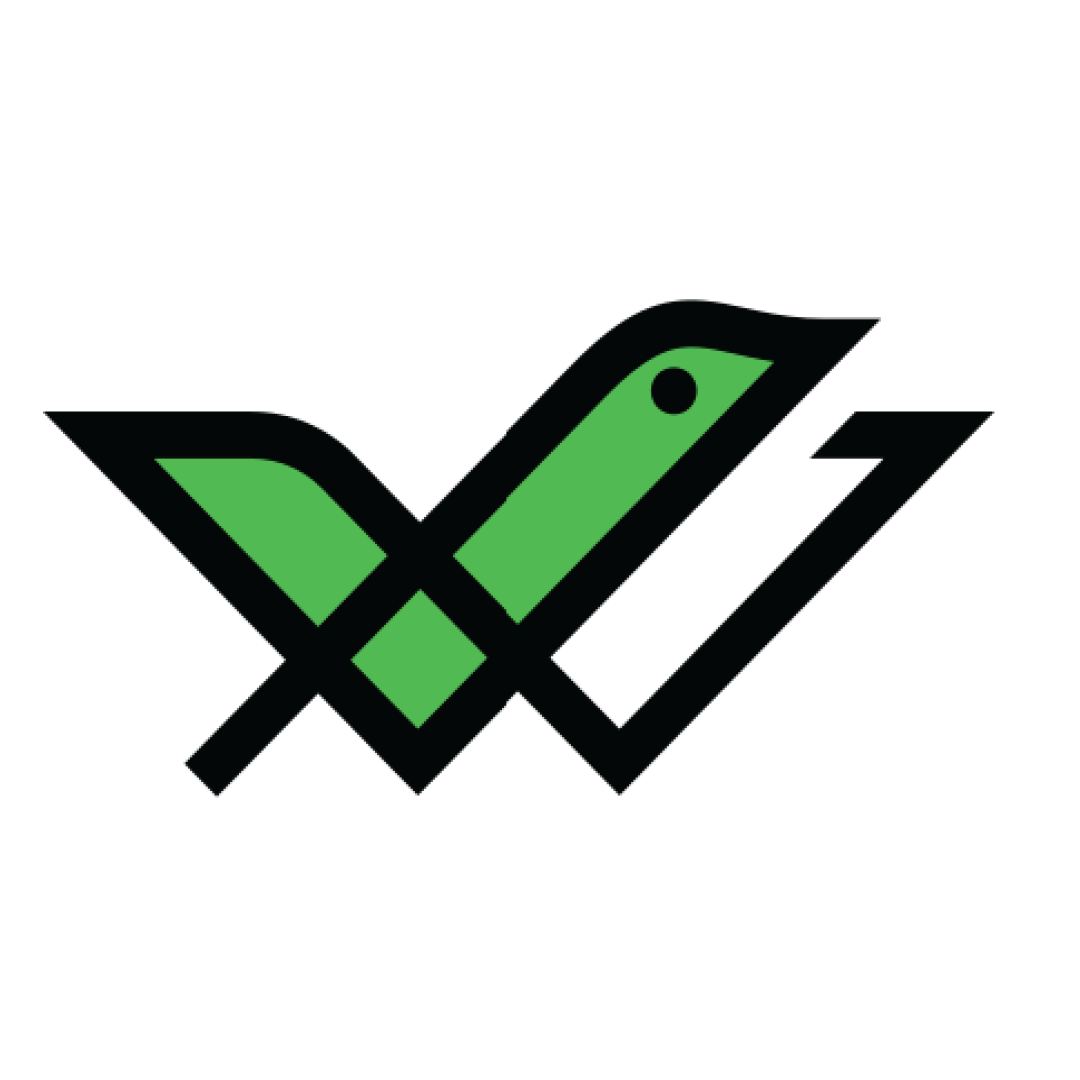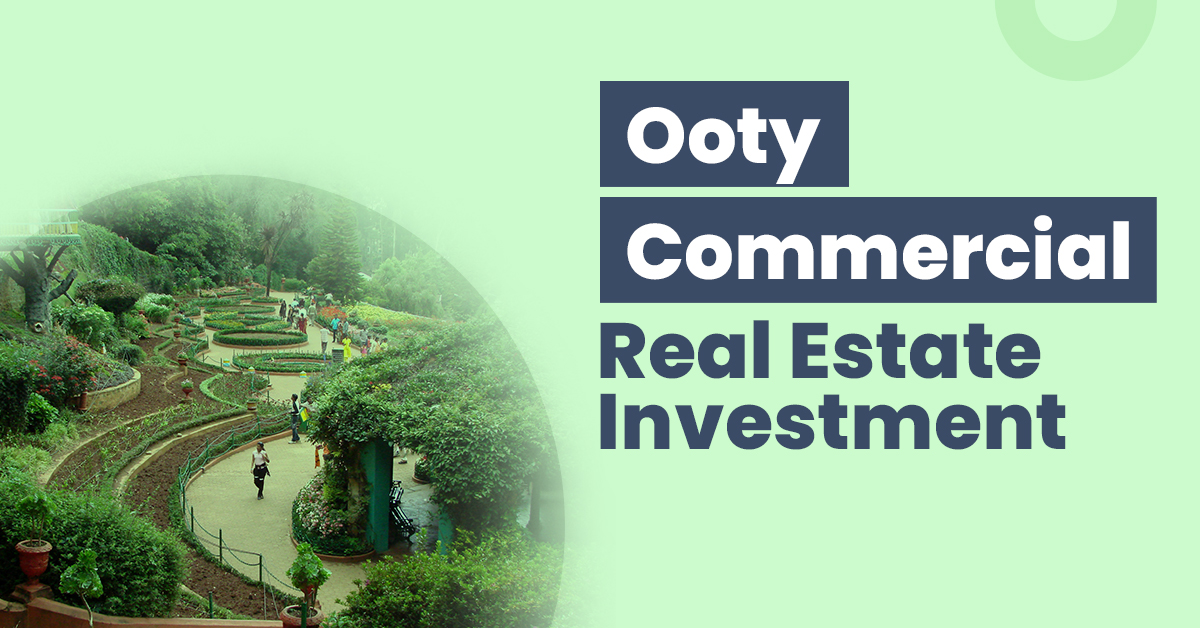 Ooty lies in proximity to Mysore and Coimbatore headquartering the Nilgiris district of the state of Tamil Nadu. Once it was crowned as Madras Presidency's summer capital and is popular as 'The Queen of All Hill Stations'.
Industrially the market town is rich as it houses diverse types of manufacturing companies and industries catering to the sectors of agriculture, electronics, health, food and beverage, home supplies, apparel, crafts, and real estate. The transportation and connectivity within the scenic town are well crafted with road, air, and railway connections running throughout the day.
Taking all of these into account, and the fact that the town also has a rich education sector, let us delve deeper into the commercial real estate investments in Ooty.
Reasons to Invest in Ooty Real Estate
Here is a list of prominent reasons behind investing in the commercial real estate sector of Ooty.
Ooty is a rich industrial belt in the Nilgiris District of Tamil Nadu. It houses a wide variety of industries like apparel and garment, health, crafts and gifts, beverages and food, home supplies, electrical supplies and electronics, hospitality industries, agriculture, industrial supplies, machinery, jewellery, textile, computed software, and hardware, paper, and packaging industries.
Furthermore, the construction sector in Ooty is well developed with lucrative opportunities in the real estate sector.
Economy and Infrastructural Development
The market town of Ooty is largely dependent on agriculture and is also infamous for growing English fruits and vegetables locally, as the climate is suitable for the growth of such cash crops and food crops. Strawberries, plums, and peaches all grow in bounties in the town. The agricultural boom has resulted in a growth of food-tech and research industries in Ooty, which also adds to the economy of the place.
The Ooty Municipal Marketplace is famous for wholesale auction of farm fresh agricultural products. Additionally, dairy farming is yet another developing sector in the town. Sericulture and floriculture are also developing sectors in Ooty. Ooty is also famous for Hindustan-Photo-Films-Manufacturing-Company or (HPF) for developing photo films. The institute that developed rabies vaccine is also situated in Ooty, namely the Human Biologicals Institute.
A smart conglomeration of all these sectors owing to the economic development of Ooty.
Ooty is a tourist town filled with summer and winter resorts and is a renowned hill station in the Western Ghats attracting many tourist visits all year round. Apart from its natural beauty, lush greenery, hills, valleys, water bodies, and lakes, Ooty also has many places of attraction for local and foreign tourists. These are namely, Emerald Lake, Ooty Lake, Kamraj Sagar Dam, Avalanche Lake, Ooty Botanical Garden, Deer Park, Kalhatty Waterfalls, etc.
Being a tourist-friendly destination makes it a catch for people searching to buy or rent commercial properties. This adds to another advantage of investing in commercial real estate sector in Ooty.
Commercial Real Estate Investment Opportunities in Ooty
One can consider the following areas for real estate investment in Ooty. Due to proper industrial growth, development of marketplaces, good transportation, and proper connectivity in these places, these localities can be considered good investment options.
Kotagiri is Nilgiri Hills' third-largest hill station and is a place of natural scenic beauty. You can consider investing in hospitality projects, tourist accommodations, etc. There are many educational institutions in Kotagiri, namely St. June's Public-School, Kotagiri Public-School, and Riverside Public-School among many others.
Thus this locality will also be ideal for investing in commercial spaces catering to school students or the young population primarily. The price for commercial properties at Kotagiri starts at ₹5280 per sq. ft.
Lovedale is a popular locality in Ooty preferred primarily due to its proximity to important localities like Coonoor (distance of 16 km), Nilambur, and Wellington. The place is famous for Lawrence School, the residents of which add to a majority of the population in Lovedale. The place has a police station, post office, and bank.
The road and railway connectivity are good with plenty of buses and taxis or cabs connecting Lovedale to other localities. The NMR railway travels through Lovedale.
Considering these factors the place is ideal for investing in commercial spaces targeting young population, students, and tourists who come to visit the place. The commercial property price at Lovedale starts from ₹6730 per square foot.
Coonoor is a popular and infamous tourist destination attracting tourists the world over. Some popular local places for sightseeing in Coonoor are namely, Sim's Park, Dolphin's Nose-Viewpoint, Droog Fort, Law's Falls, etc. The place is also marked by farmlands growing English fruits like peaches and strawberries locally.
The Pomology-Research Center and Satellite-Silkworm-Breeding-Station are also located here. Due to its scenic beauty Kapoor & Sons, a Bollywood movie was shot in Coonoor.
One can consider investing in commercial spaces catering to the tourist population and the hospitality industry of Coonoor. The average price of properties in Coonoor starts at ₹11446 per square foot.
Things to Consider Before Purchasing a Commercial Property in Ooty
Listed below are the essential factors that you must consider before making commercial real estate investments:
You must always research and identify the profitability and risks involved before setting up a contract on a commercial property by consulting real estate consultants and experts in the field. The lease structure and terms and conditions of a lease must be discussed in detail with the property's owner and mutually agreed on both sides (property owner and tenant) before setting up a lease contract.
RERA authenticity is mandatory before investing in a commercial property. It is required that every Indian developer must get themselves and their property registered in the specific state's RERA portal. Thus, before investing in a commercial property in Ooty, you must verify its RERA authenticity from the Tamil Nadu RERA portal.
Well-developed Transportation
Ooty has well-connected transportation inclusive of airways, railways, and roadways operating in full swing 24 x 7. Coimbatore airport is the nearest airport 96 km away, followed by Mysore Airport which lies 120 km away. Also, there are 3 helipads in Ooty, approved under India's Airports Authority (AAI).
The Udagamandalam Railway Station in Ooty falls under Salem's Southern Railway Division. Furthermore, built-in 1882 by a Swiss engineer, the Nilgiri Railway Company was established. UNESCO has now declared the Nilgiri-Mountain-Railway (NMR) a World-Heritage Site.
Ooty also has well-developed road connectivity. It has roads connected to Bengaluru, Coimbatore, Mysuru, and Chennai. It has connections to 5 Nilgiri-Ghat Roads and NH 181 passes through it.
Stamp Duty in Ooty
The stamp duty rates in Ooty are discussed below.
| | |
| --- | --- |
| Categories | Stamp Duty |
| Sale or Conveyance | 4% of property's market value |
| Gift | 7% of property's market value |
| Sales Agreement | ₹20 |
| Agreement in terms of property construction | 1% of the proposed construction value or construction value or agreement specified consideration (the one which is higher) |
| General Power of Attorney (POA) for selling immovable property | ₹100 |
| General POA in cases of consideration | 4% of the consideration amount |
| Deed Partnership (for a capital amount less than ₹500) | ₹50 |
| Deed Partnership (for a capital amount more than ₹500) | ₹300 |
Registration Charges in Ooty
The registration charges for real estate property in Ooty based on several categories are discussed below.
| | |
| --- | --- |
| Categories | Registration Charges |
| Sale or Conveyance | 4% on the property's market value |
| Gift | 4% on the property's market value |
| Sales Agreement | 1% of the advance money (If possession is granted, then it will be 1% of total consideration amount) |
| Agreement in terms of property construction | 1% of construction value or the consideration (whichever is higher) |
| General Power of Attorney (POA) for selling immovable property | ₹10,000 |
| General POA in cases of consideration | 1% of consideration amount or ₹10,000 (whichever is higher) |
| Deed Partnership (for a capital amount less than ₹500) | 1% of invested capital |
| Deed Partnership (for a capital amount more than ₹500) | 1% of invested capital |
Ooty Commercial Real Estate Sector- What's the Forecast?
The real estate sector in Tamil Nadu and Ooty is showing rapid development after the construction of Tidel Park and is expected to show exponential growth in the upcoming years. Furthermore, with an improvement in infrastructural facilities all across Tamil Nadu and Ooty, and new industries cropping up in Ooty apart from the tourism industry the demand for real estate projects is rising.
For attracting real estate investments, the Tamil Nadu government has lowered the registration charge amount and is working to reduce the amount even further. The state is also fast overcoming the lag from COVID-19 conundrums and is soon to yield high returns in the ongoing years, as teleportation jobs increase and companies lookup for rental commercial spaces.
Furthermore, the hospitality industry and tourism in Ooty are flourishing post the pandemic and commercial spaces addressing the tourist community are and will be in demand in the future years to come.
Commercial Real Estate vs Other Asset Classes
A comparative analysis between commercial real estate and other asset classes has been made in the following sections.
Stocks & Mutual Funds vs Commercial Real Estate
The real estate sector is less volatile and incurs fewer market risks than mutual funds. Thus one can get stable long-term returns from commercial real estate. Mutual funds and stocks provide high returns but they are prone to market ambiguity and volatility and an investor may incur losses as per the market scenario.
Residential Real Estate vs Commercial Real Estate
Commercial real estate though expensive to maintain, offers high ROI. Residential properties have lower rental charges but are risky as tenants keep changing. Also, both commercial and residential real estate properties offer passive income over a long time period.
Bonds vs Commercial Real Estate
Both commercial real estate and bonds are stable sources of passive income for an investor with bonds being more liquid than commercial properties. Commercial properties offer higher returns over a longer tenure and the property value grows with time.
If you wish to start your investment in top-rated secured bonds, you can register now to start a healthy investment career.
Gold vs Commercial Real Estate
Though gold has higher liquidity and is a secure investment option for most investors, commercial properties generate even higher ROI over a longer time duration. Also, the value of gold may at times decline depending on the market scenario, but the property value of real estate shows almost an exponential growth curve as time passes.
This aforementioned comparison among the many asset classes has been displayed in the table below.
| | | | | | |
| --- | --- | --- | --- | --- | --- |
| Parameters | Commercial Real Estate | Gold | Stocks & Mutual Funds | Bonds | Residential Real Estate |
| Returns | High | Moderate | High | Moderate | Moderate |
| Liquidity | Low | High | High | Moderate | Low |
| Volatility | Low | Low | High | Low | Low |
| Risk | Low | Low | High | Moderate | Low |
| Ticket Size | High | Low | Varies | Varies | High |
Steps to Invest in Commercial Real Estate in Ooty
Situated in the lap of the Biosphere Reserve, Nilgiris, Ooty has immense natural bounties including water bodies and forested lands at an altitude of 7350 feet above the sea. Apart from the rich culture and history of the place, Ooty is also ornamented with tea factories, museums, Nilgiris Mountain Railway, man-made dams, and gardens.
So, if looking to invest in commercial real estate properties in Ooty follow the steps given below:
Step 1: You should first perform detailed market research on specific commercial properties that you are interested in and calculate a total budget that you may require.
Step 2: Enlist a number of your preferred locations and start to conduct site-specific field visits and research.
Step 3: Identify your investment goals and align them to choose a property site for investment.
Step 4: Perform thorough scrutiny of official site documents like title deeds, and property assessment, and get assured about the property's validity (RERA authenticity) before progressing towards financial transactions.
Step 5: Pay the required stamp duty charges and registration formalities and buy insurance coverage for your new property.
You can consult market experts and local consultants for their advice on a locality for enhanced search. This will guide you in making a wise investment decision.
Final Word
Ooty holds immense investment options owing to the industrial and real estate sector development of the town. This coupled with the well-connected air, road, and railway system in Ooty, the developing educational belt across the town, and the healthcare opportunities make Ooty an ideal place for commercial real estate investment.
Frequently Asked Questions
What is the most famous industry in Ooty apart from the tourism sector?
Ooty is famous for its agricultural industry as the land and climate are ideal for growing both cash crops and food crops. Some English vegetables and fruits of the season are grown locally
What types of commercial properties are available for sale in Ooty?
Commercial properties catering to the hospitality industry and tourism sector like resorts, villas, hotels, and agricultural farmlands for developing estates, farmlands, and orchards are common in Ooty.
Where is Ooty's main market located?
Ooty's Municipal Market is the main market and it is located in the Upper Bazaar, New-Market area of Ooty. The market has shops selling a myriad of goods like groceries, electronics, vegetables, home, lifestyle products, etc. It is considered India's largest retail marketplace.
Name one industry in Ooty that is the nation's largest and had started during British Imperial Raj?
Ooty's needle industry is one of India's largest which originated during the British Imperial Raj in India.