Commercial Real Estate Investment in Muzaffarpur
12 min read • Updated 11 May 2023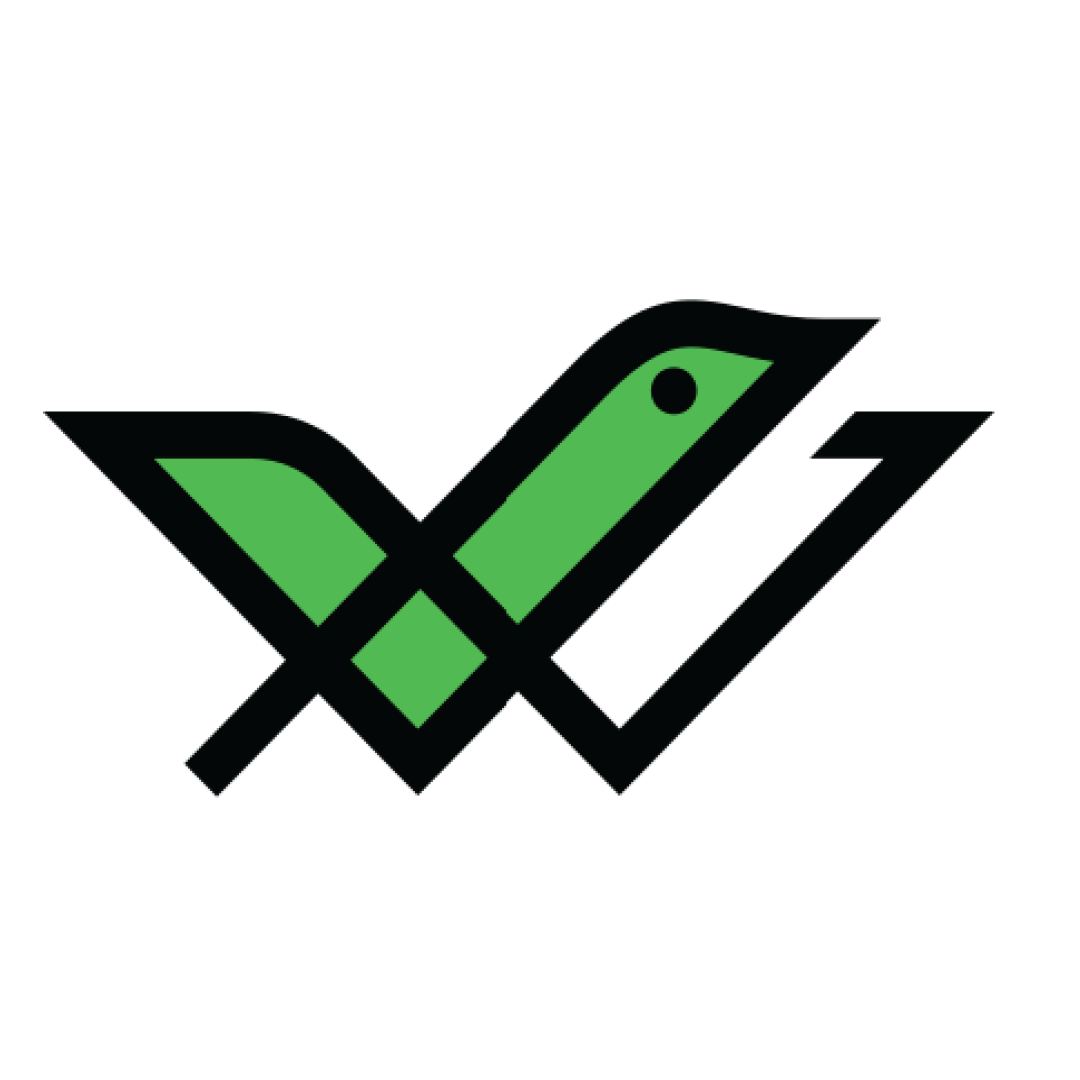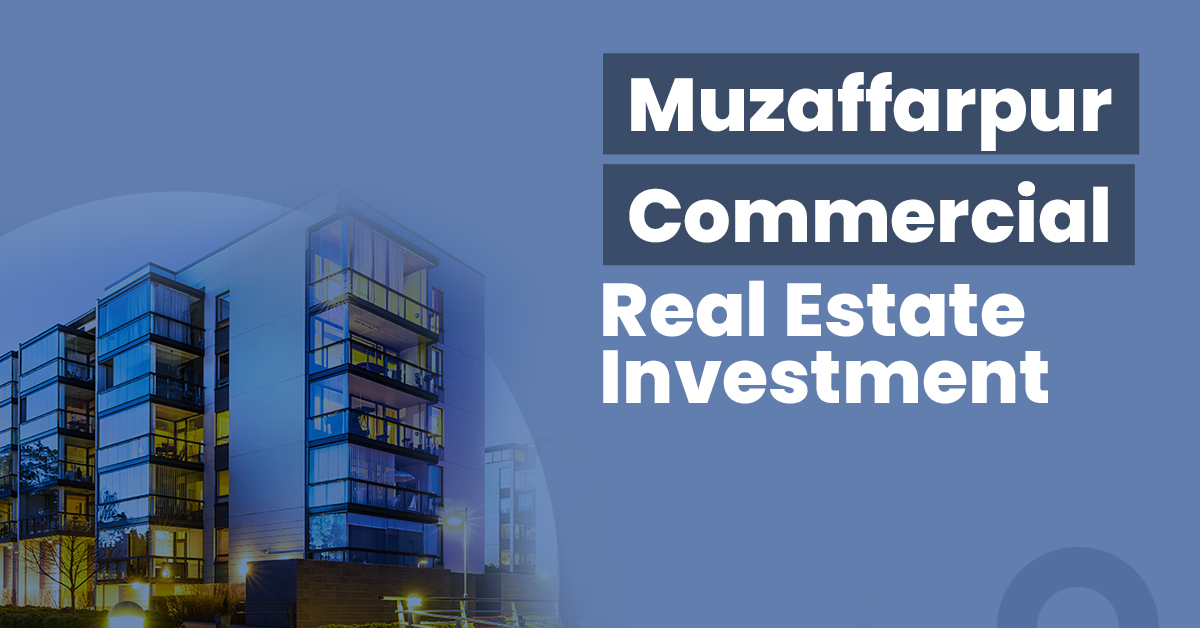 Muzaffarpur is the 4th most populous city in Bihar. The city is known for its agrarian-based economy, especially for the cultivation of Royal and Chinese Litchee species. Although agriculture largely contributes to the city's economy, industrial and service sectors also proportionally contribute to this city's income.
The total number of registered industries in Muzaffarpur is 10,434, with the highest investment of around ₹25,800 lakh in agro-based industries. The climatic and geographical features of Muzaffarpur actively contribute to the progressive industrial establishments in the city.
It is surrounded by rivers and water bodies like Gandak, Burhi Gandak, Bagmati and Lankhandeyee. Industries and agricultural sectors acquire water supply for operations and irrigation from these water bodies. Thus, agriculture and allied businesses like fishing are also widely supported by the city's geography.
Since agriculture and allied sectors dominate 70% of the total economy, medium and small-scale industries depend on agricultural production for manufacturing agro-based products. This presents opportunities for investors in commercial real estate in this city to make an income by renting out spaces for warehouses and industrial units.
The following section will cover why commercial investments in Muzaffarpur have become a trend recently.
Top Reasons to Invest in Muzaffarpur Real Estate
Here are some enticing factors contributing to Muzaffarpur's recent popularity among commercial real estate investors:
As stated above, the city's economy majorly depends on the agriculture sector. Some of the major crops grown in Muzaffarpur are rice, wheat, maize, oil seed, jute, pulses, cauliflower, onion, tomato and cabbage. However, the world-renowned Litchee still stands as the highest exportable item, with a production capacity of around 3,00,000 tonnes per year.
The industrial sector is the second largest contributor to the city's economy. Several small-scale industries and factory clusters are located in the garment and embroidery business, wooden furniture and leather, chemical and engineering, component manufacturing, etc.
Some large-scale industries and Public Sector Undertakings (PSU) in Muzaffarpur are Indian Drugs and Pharmaceutical Ltd. (IDPL) and Bharat Wagon. Lastly, some medium-scale industries are Raj Agro Food Products and Mangalam Biscuits. Thus, Muzaffarpur is set to be one of the most prominent commercial hubs in Bihar in the coming years.
Road, Air and Railway Connectivity
The industrial economy of Muzaffarpur is facilitated by a properly planned transportation infrastructure. Several National Highways like the NH-57, NH-77, NH-28, NH-102, etc., cater to efficient inter and intra-city transit. Some of the prominent cities connected to Muzaffarpur via roadways include Begusarai, Samastipur, Gorakhpur, Champaran and Lucknow.
The Muzaffarpur Railway Station houses 8 platforms through which 122 trains pass every day. It is considered one of the busiest railway stations in Bihar and connects the city to Amritsar, Delhi, Kolkata, Ahmedabad, etc.
The city's in-house airport is currently non-operational. The nearest functional airport to the city is Jaiprakash Narayan International Airport in Patna, which is 80 km from the city centres. It provides flights to some of the major commercial hubs in India and abroad.
Location and Available Amenities
Muzaffarpur shares proximity to almost all major cities in Bihar and some parts of Nepal. It is located 50 km from Darbhanga, 64 km from Patna and 95 km from Agra. Other major cities like Gaya, Kathmandu, Mau, Munger, etc., lie within 200 km of this city.
Besides its excellent road infrastructure, Muzaffarpur has better public utility services and amenities than other parts of Bihar. There are over 40 healthcare facilities in this city, including private hospitals, government hospitals and pathological labs. There are also plenty of banks and postal services that supply the local economy.
Due to these facilities, Muzaffarpur provides an ideal environment that attracts businesses. This presents a great opportunity for you to earn regular income by renting out commercial properties in this city.
Muzaffarpur has a rich culture and is home to prominent temples like Ramna Devi Temple, Chaturbhuj Sthan Temple and Baba Garibnath Temple, which lies at the heart of the city. These temples hold magnificent architecture and attract pilgrims and tourists throughout the year. Therefore, this place holds the potential for high income for investors through tourist accommodations and restaurants catering to tourists' convenience.
Furthermore, there are a number of famous confectioneries and marketplaces ladened with lac bangles and jewellery in Muzaffarpur. Lac toys and jewellery are one of the highest exported items from this city.
Commercial Real Estate Investment Opportunities in Muzaffarpur
If you are looking for prime locations to invest in commercial real estate in Muzaffarpur, take a look at the following locations.
Thumma is a highly prospective locality in Muzaffarpur and lies close to Belsand and Sitamarhi. It has access to Baya Nadi and Burhi Gandak rivers, which makes agriculture highly convenient. Furthermore, it is located near NH-527C, facilitating the transport of agricultural products to parts of the city and state.
The transportation facilities and the ample agricultural plots available make Thumma stand out amongst any other locality in Muzaffarpur.
The average property price in Thumma is around ₹2.5 crore.
Ram Dayalu Nagar is one of the famous localities in Muzaffarpur, which has access to all commercial amenities and infrastructure. The locality is easily accessible from the Ram Dayalu Railway Station and Muzaffarpur Railway station. Therefore, commercial transit to and from this locality is very convenient.
The locality has some of Bihar's prominent educational institutions namely the Ram Dayalu Singh College, which opens doors to investments in student accommodations, fast food restaurants and stationery stores.
The average commercial property price in Ram Dayalu Nagar is ₹1.6 crore.
Things to Consider before Buying a Commercial Property in Muzaffarpur
Investing in commercial real estate is a big deal. Therefore, one must conduct thorough research to minimise credit risk and determine profitability. Read on to learn about some factors that you must consider before investing in commercial real estate.
Appreciation of commercial real estate allows investors to purchase commercial properties at lower costs and benefit from the increase in value. However, this can only be possible if the locality substantially expands in commercial aspects. Therefore, you must check if there are any infrastructural projects ongoing or to be undertaken by the government.
This will give you a rough idea of how much the local industry will benefits from the project, resulting in the appreciation of commercial real estate value.
Offered Amenities and Facilities
Transportation facilities, ample water, electricity and other utilities, etc., play a vital role in determining convenience for businesses and their customers alike. The availability of 24×7 electricity is essential for running machinery while water bodies cater to industrial processes, irrigation, etc. Additionally, the availability of commercial transit via road, air and railways helps in the expansion of businesses to far-off cities and states.
Real Estate Regulatory Authority (RERA) is a statutory body formed under the Real Estate (Regulation and Development) Act 2016. Under this act, builders and real estate projects are listed on the respective state's RERA portal. By verifying a builder's portfolio, you can ensure that the project is undertaken by authentic bodies and does not involve any discrepancies.
To check a builder's legitimacy in Muzaffarpur, visit Bihar's official RERA portal.
Stamp Duty in Muzaffarpur
The stamp duty is a legal tax that you need to pay to the State Government, as evidence of the property handover. The following are the stamp duty rates for Muzaffarpur:
| | |
| --- | --- |
| Property Owner | Stamp Duty Rate |
| Female | 5.7% of the property's market value |
| Male | 6.3% of the property's market value |
| Others | 6% of the property's market value |
Registration charges in Muzaffarpur
Registration charges are the price that you need to pay to register the property in your name
| | |
| --- | --- |
| Property Owner | Registration Charges |
| Female | 1.9% of the property's market value |
| Male | 2.1% of the property's market value |
| Others | 2% of the property's market value |
Muzaffarpur Commercial Real Estate Sector: What's the Forecast?
Although the economy of Muzaffarpur is largely agrarian, the State Government has been taking steps to upgrade the city's urban infrastructure to support the industrial sector. The Rail Land Development Authority (RLDA) has invited bids for the upgradation of the existing Muzaffarpur Railway Station. The estimated project cost is around ₹400 crore and is expected to enhance both commercial and passenger transit.
As per news reports, the Bihar Government is looking forward to setting up wine manufacturing industries in Muzaffarpur due to the abundant availability of the distinct Shahi Litchee. Some prominent names in the wine industry like the United Breweries Group have already shown interest in setting up wine manufacturing units in this city.
Furthermore, Muzaffarpur has recently witnessed a boost in the service sector, with over 200 banks in and around the cities to facilitate commercial transactions. Several healthcare facilities and educational institutions have also been established in the region.
All of these developments indicate a bright future for early-bird investors in Muzaffarpur's commercial real estate sector.
Commercial Real Estate vs Other Asset Classes
Here are the differences between commercial real estate and other asset classes based on returns, risk and other parameters:
Commercial Real Estate vs Gold
Commercial real estate can yield higher returns than gold, and is much safer, as gold is a commodity and bears the risk of physical damage or theft. However, gold has a high liquidity rate and can be easily sold or bought, unlike commercial real estate.
Commercial Real Estate vs Bonds
Bonds are a safer mode of investment that can earn specified interest rates. In contrast, commercial real estate bears the risk of untimely payments from tenants. Commercial real estate can earn significantly higher returns than bonds. However, bonds are much more liquid in terms compared to commercial real estate.
Are you looking for a safe investment option that can earn you high-interest rates? Check out our homepage and find top-quality bonds that can earn you interest of up to 11%
Commercial real Estate vs Residential Real Estate
Commercial real estate can earn higher profits than residential real estate. However, residential real estate usually involves lower capital investment than commercial real estate. This is because commercial real estate involves purchasing industrial machinery, amenities and utilities.
Finding suitable tenants or buyers for residential real estate is much easier compared to commercial real estate. Furthermore, residential real estate carries better tax benefits.
Commercial Real Estate vs Mutual Funds and Stocks
Mutual Funds and stocks have repeatedly proven to perform better than other asset classes. However, they are subject to high market risks and thus, their prices may fall at any time. On the other hand, commercial real estate is a much safer asset.
In addition, investing in mutual funds and stocks requires intensive research on industries and market trends, whereas commercial real estate does not require much research.
The table below lists the comparison of commercial real estate to various asset classes on varied parameters.
| | | | | | |
| --- | --- | --- | --- | --- | --- |
| Parameters | Commercial Real Estate | Stocks & Mutual Funds | Residential Real Estate | Bonds | Gold |
| Returns | High | High | Moderate | Moderate | Moderate |
| Liquidity | Low | High | Low | Moderate | High |
| Risk | Low | High | Low | Moderate | Low |
| Volatility | Low | High | Low | Low | Low |
| Ticket Size | High | Varies | High | Varies | Low |
Steps to invest in Commercial Real Estate in Muzaffarpur
Follow the steps below to start investing in Muzaffarpur commercial real estate:
Step 1: Decide on a budget for purchasing commercial real estate as per your income and risk appetite.
Step 2: Prepare a list of localities that best suits the kind of industry or commercial plot that you are looking for.
Step 3: Once you are done preparing a list, conduct thorough research and narrow down the options to select the most prospective real estate, offering the best amenities and infrastructural facilities.
Step 4: Check the authenticity of the documents shown by the property seller and verify the ownership from the Bihar RERA portal.
Step 5: Appoint a legal assistant to proceed through the documentation process and complete all the formalities.
Step 6: Once you are done with all the formalities, pay for the real estate, the liable taxes, registration charges and the professional fees.
Step 7: After the property handover, make sure to get your commercial property covered with insurance. This would help you absorb the loss incurred due to any damage or accident.
Final Words
If you are willing to set up agricultural and allied industries, or small and mid-scale industries, then look no further than Muzaffarpur. The climate, geological and geographical features and advantages of Muzaffarpur make it a perfect commercial real estate investment for agricultural industries. Furthermore, the city also provides ample prospects for setting up amenities and facilities to cater to tourist convenience.
On the grounds of commercial establishment, Muzaffarpur can cater to almost all supporting amenities and infrastructure.
Frequently Asked Questions
What are some properties in Muzaffarpur with high potential in the service industry?
If you are willing to set up service sector businesses, then you may consider investing in transportation, accommodation, beauty parlour, gyms, etc.
What documents do you need to complete the purchase of a commercial property?
To purchase a commercial real estate, you will want the seller to provide you with the sales deed, building plan, Encumbrance Certificate, paid tax receipts, etc.
Can commercial real estates have multiple owners?
Yes, you can jointly own commercial property. Although it has several tax benefits as per Section 54EC, it may result in complications like conflicts of interest, uneven bill split, successor disputes, etc. So, you should make sure to buy a property with someone you can fully trust.
Does investing in commercial real estate require huge capital investment?
The amount of investment in commercial real estate depends on the purpose of the commercial plot. Shops and small office workspaces usually cost lower than industrial plots and agricultural fields.